Seeing a vegetarian burger on the Brasserie Kensington menu is surprising, given that the restaurant is known for offering up brown liquor at brunch, fried chicken skin as an appetizer and share plates featuring veal and foie gras. True to Brasserie style, though, it's not your typical veggie burger with a patty made from wild rice, mushrooms and earthy lentils set against bright flavours of cucumber and lemon.
1131 Kensington Rd. N.W., 403-457-4148, brasseriekensington.com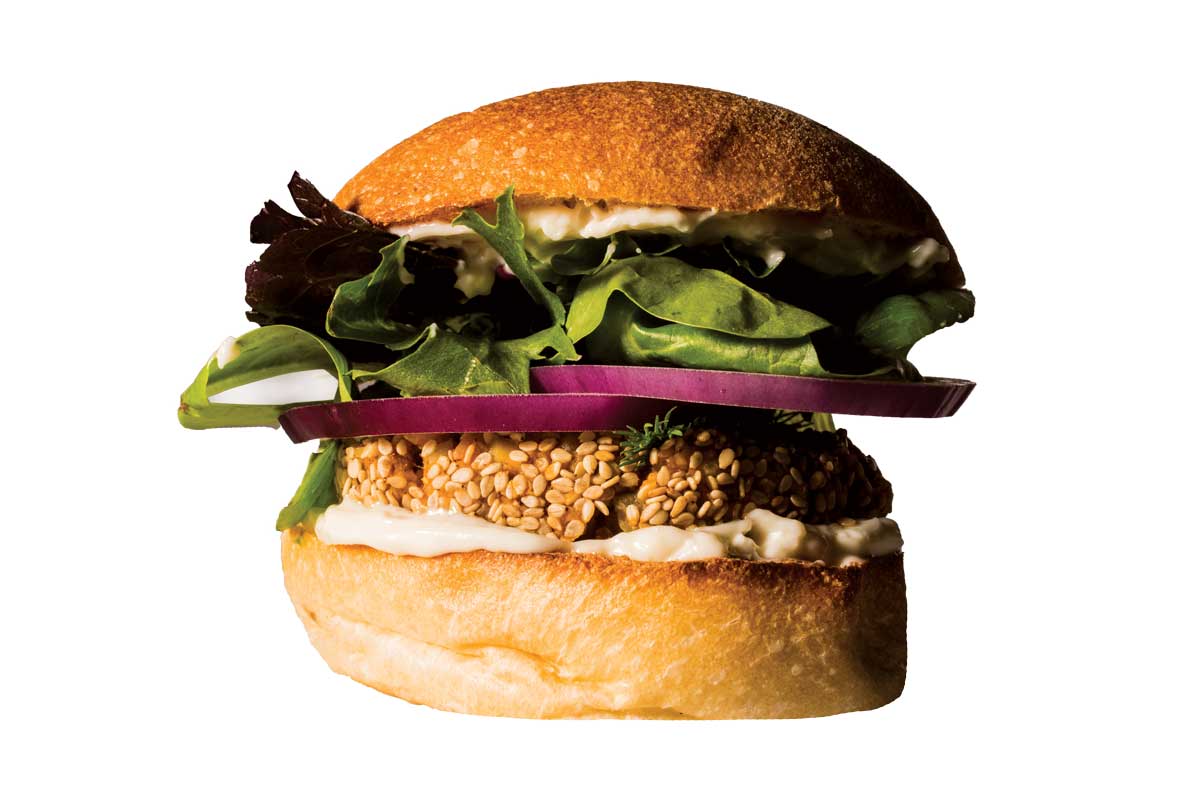 Upstream burger from The Coup.
The earthy flavours of yams, cashews and garlic come together in The Coup's upstream burger. While finding a veggie burger on the menu at this iconic vegetarian/vegan spot on 17th Avenue S.W. is a given, this version, served on chewy ciabatta spread with a robust garlic aioli, is beyond basic. The addition of dill gives the patty a fresh and herby hit, while a handful of mixed greens and rings of red onion bring brightness.
924 17 Ave. S.W., 403-541-1041, thecoup.ca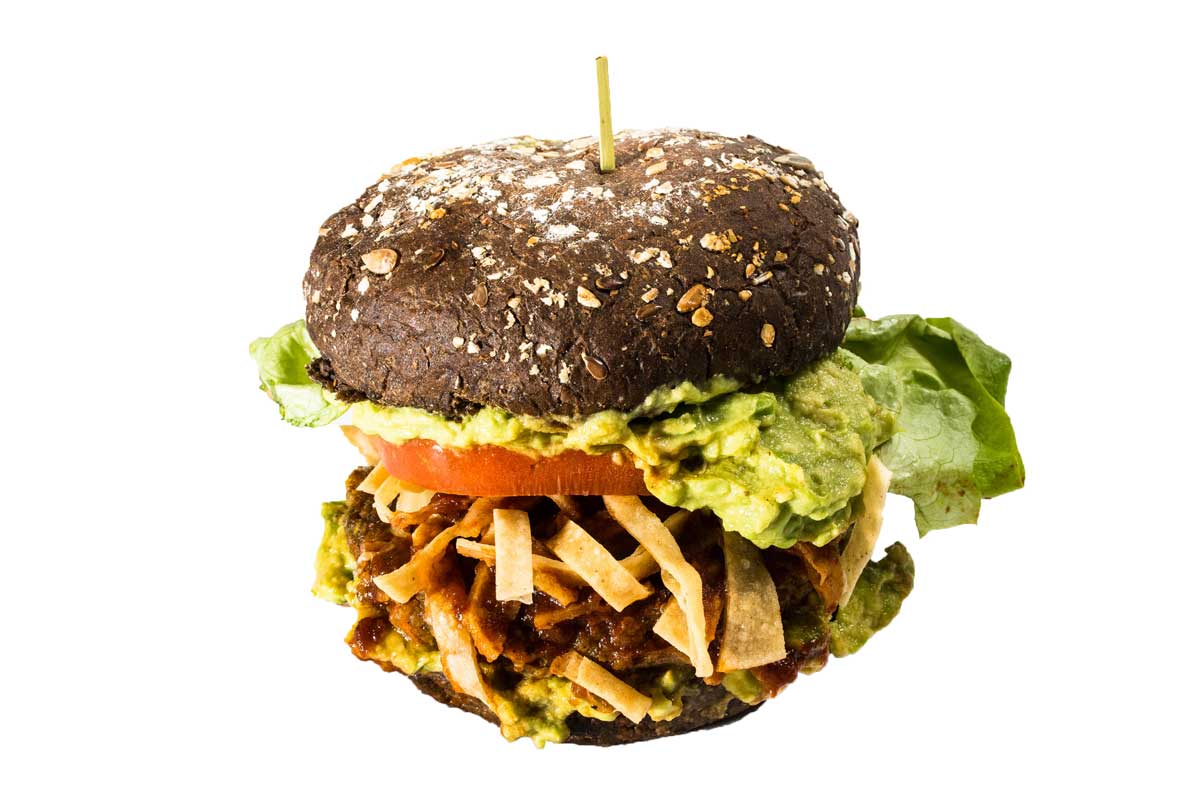 Dairy Lane's enchilada veggie burger is a Mexican-influenced masterpiece piled with smashed avocado, roasted bell peppers, pickled onion, cilantro and a spike of red chili sauce. Smoked mozzarella adds another layer of flavour, while tortilla strips provide a satisfying crunch.
319 19 St. N.W., 403-283-2497, dairylanecafe.ca
For vegetarians who don't want to stand out from the carnivorous crowd, The Palomino's ultimate veggie burger is built around a plant-based patty made with beet juice to give it the look of a medium-rare burger. It's topped with red-pepper relish and honey-Dijon mayo, as well as the standard lettuce, tomato and red onion, and, if you're not a strict vegetarian, you can always add double-smoked bacon.
109 7 Ave. S.W., 403-532-1911, thepalomino.ca
More burger picks: