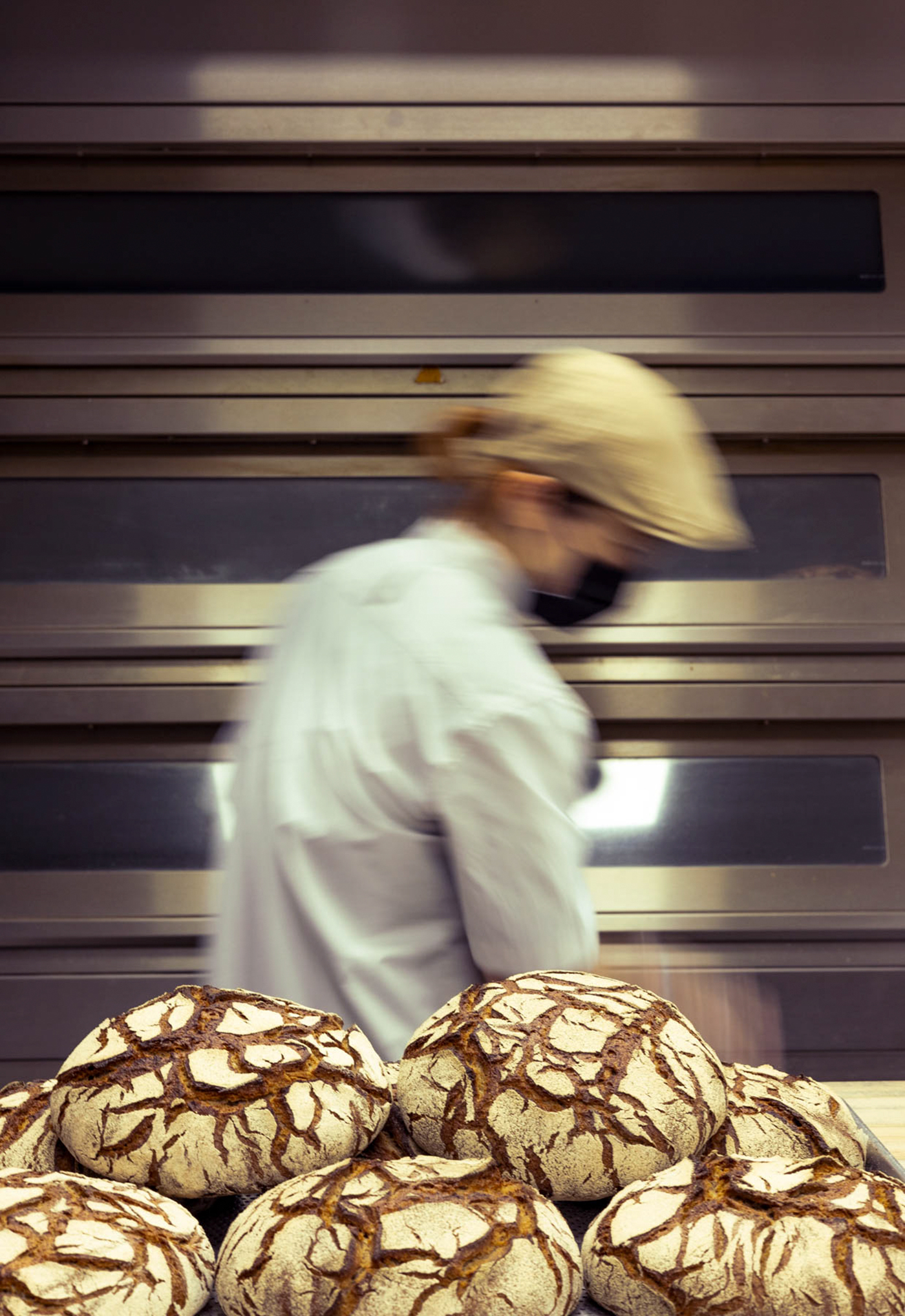 At the beginning of the COVID-19 pandemic, bread flew off shelves. People were reaching for comfort and familiarity, and loaves of all shapes and sizes were the answer. Soon, yeast and flour became impossible to find as home bakers used their downtime to experiment in the kitchen, acquiring sourdough starter, making no-knead loaves and decorating focaccia with garden scenes. Through the simple act of baking bread, we were able to connect to one another, despite physical distancing. As it turns out, bread has long had this kind of impact in our city.
Erin Benedictson is the associate curator at Lougheed House, and, earlier this year, co-curated its YYC Bread Stories exhibit — a collection of artifacts and accounts looking at the history and diversity of bread in Calgary. She describes the city's early bakeries as the cornerstone of the community: "When you'd go [to the bakery], you'd be able to say hello to your neighbours and that community based around bread."
In the early 1900s, the rich soils, easy transportation by way of the recently constructed Canadian Pacific Railway, and the creation of heartier varieties of wheat that could withstand the cold temperatures made Alberta one of the greatest wheat-growing areas in the world. By 1912, there were at least 13 bakeries dotting Calgary (a significant number, despite a population of only 60,000), each serving not only as a supplier of food, but a communal hub. But, as the city continued to grow, demand increased and mom-and-pop bakeries began to peter out as mass production and the use of chemically bleached flours increased.
Today, thanks to an increased awareness of ingredients and a renewed emphasis on supporting local businesses, artisan bread featuring heritage flour varieties and naturally cultivated yeasts is experiencing a resurgence. And this approach is being applied to everything from baguettes to naan.
Much like Calgary's early days, bread has become central to community once more, Benedictson says: "When everyone was making sourdough, even though we were isolated in our homes, it still brought [us] together." Whether you bake your own, or buy from local bakeries, bread is a vital aspect of Calgary life. Here are some of the bakeries and restaurants giving rise to our daily bread.
At the centre of this petite French-style bakery in the Beltline are Sunny and Thomas Park. The couple, originally from South Korea, fostered their love for baking when they came to Canada in 2014, with the two of them working in various pastry shops and bakeries in Toronto. After learning all they could about the art of bread, the Parks moved to Calgary in 2018, and, in June 2020, opened Bread Culture.
The pair offer an array of breads like baguettes, sourdough and brioche, but the real magic of Bread Culture lies in the loaves they bake with specialty flours, including rye — a variety that's notoriously difficult to manage. Rye flour requires a deft hand to shape its much stickier dough, and, because it doesn't contain gluten, blending it with the right amount of all-purpose flour is important for the correct structure.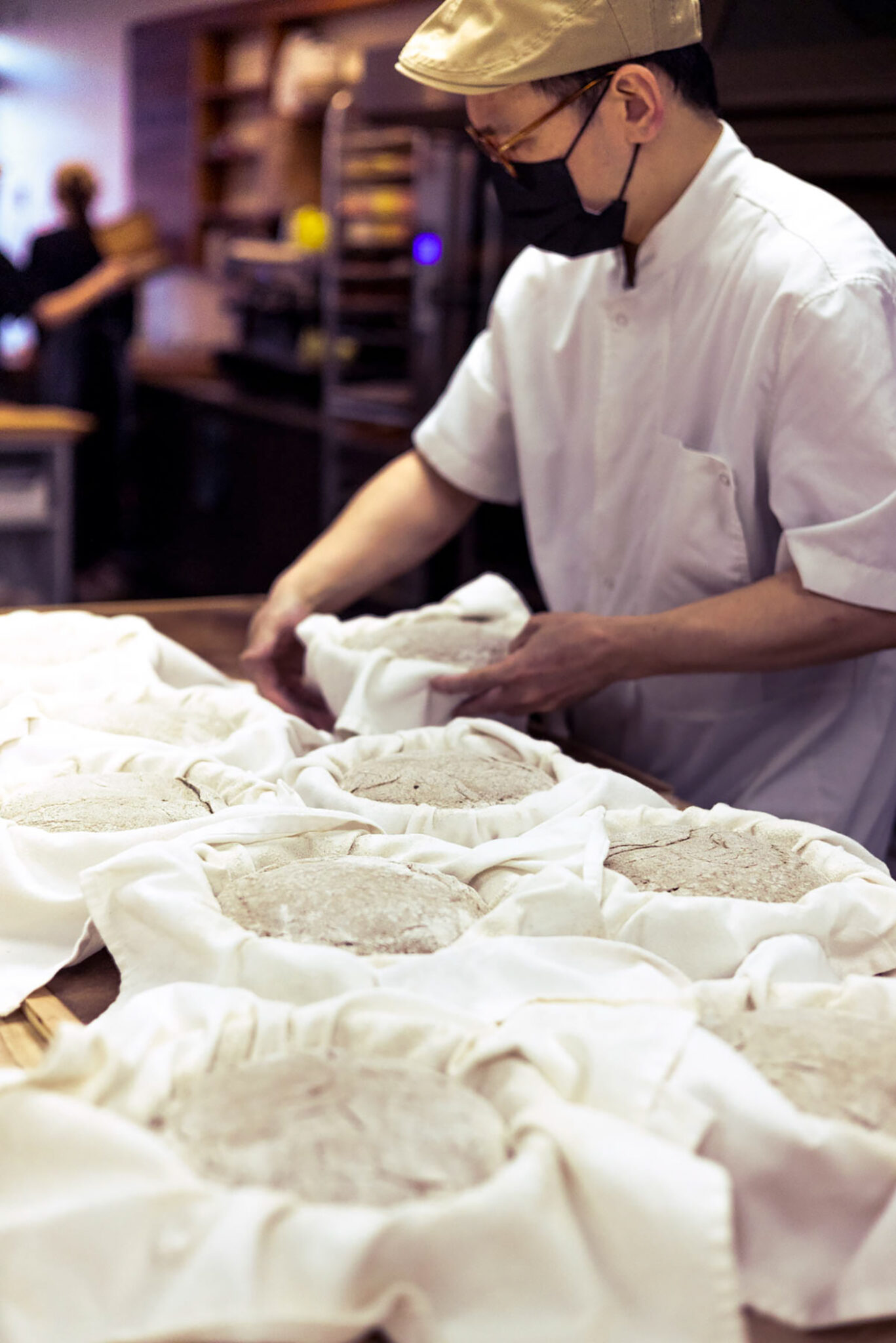 Sunny acknowledges that the tourte de seigle (rye sourdough) and other loaves made with specialty flours are not their most popular items, which is why they're only baked once or twice a week — but the Parks continue to offer them, hoping to introduce customers to something new. Bread Culture's philosophy is that good bread should be for everybody. "The good stuff can be expensive," says Sunny. "Before we started the business, we had asked, 'why?'" To keep costs down, the Parks source local flours where they can, and put in many hours at the bakery themselves: On any given morning, you'll find Sunny and Thomas in the kitchen, pumping out bread and pastries. Since opening, a devoted customer base has formed around Bread Culture.
If there's something in particular you're after, check the availability on the website (tourte de seigle is sold on Fridays and Saturdays). Otherwise, you'll just have to wait in line for a loaf before they're gone.
1502 14 St. S.W., breadculture.ca
[Note: Bread Culture recently announced that it will be closing on September 25, 2022.]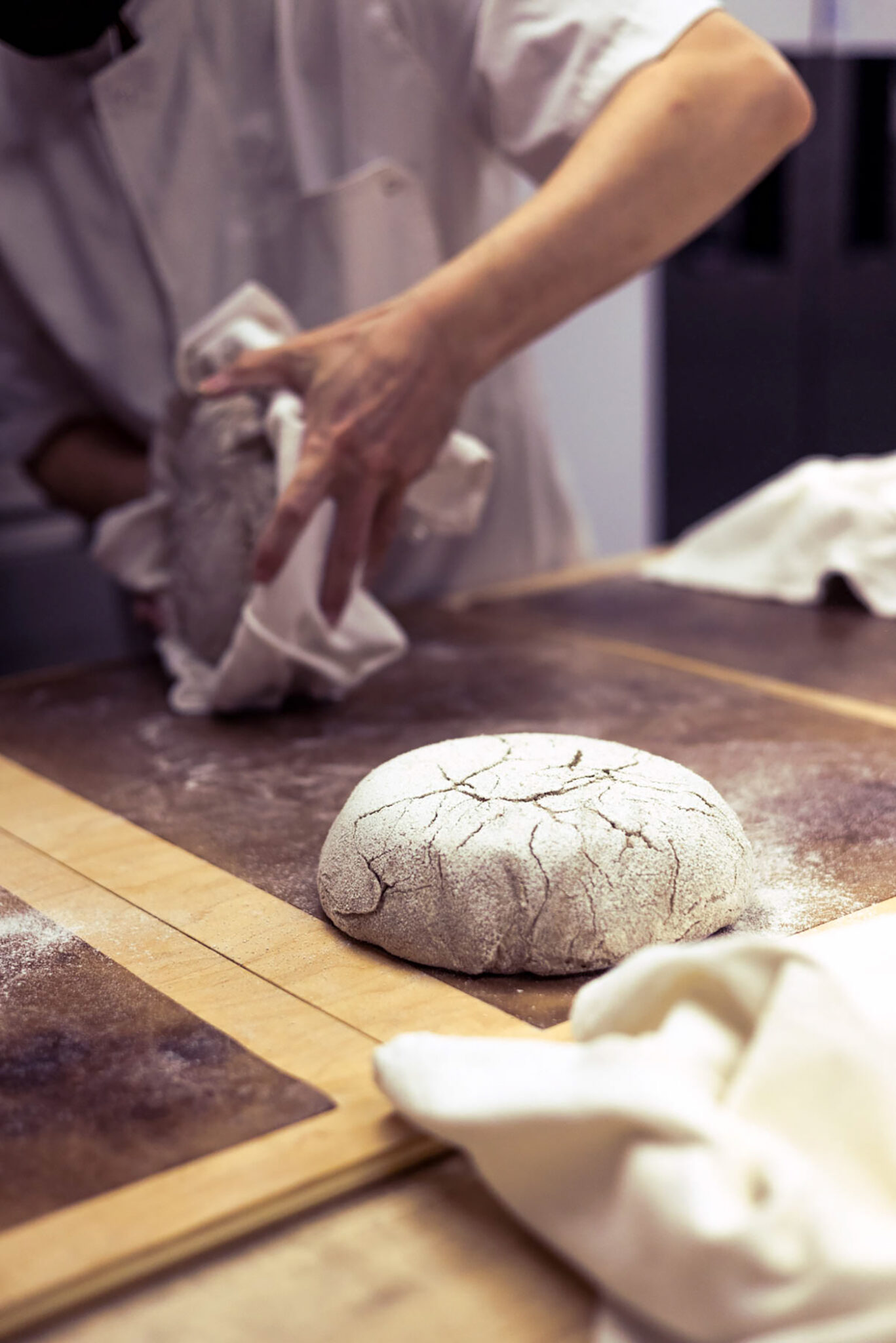 Very little has changed since this Dutch-inspired bakery opened its doors in 1977 — even with a recent change in ownership. In 2021, Philip and Corrin Brouwer took over from Don and Jannette Nauta, who built the long-standing institution that's known to have lineups out the door. But, thanks to ongoing background help from the Nautas, the Brouwers are working to ensure it remains the same Glamorgan Bakery Calgarians know and love.
"Philip was in oil field engineering and needed a change," Corrin says. "He always loved Glamorgan Bakery, so, when the opportunity came, we jumped on it." Philip started working at the bakery in 2019, and he and Corrin took ownership two years later. "It's such a staple in the community, we couldn't possibly change anything," Corrin says. That's especially true when it comes to the oven — the rotating behemoth is like a walk-in closet for bread and has been used in the space since the Nautas opened Glamorgan Bakery 45 years ago.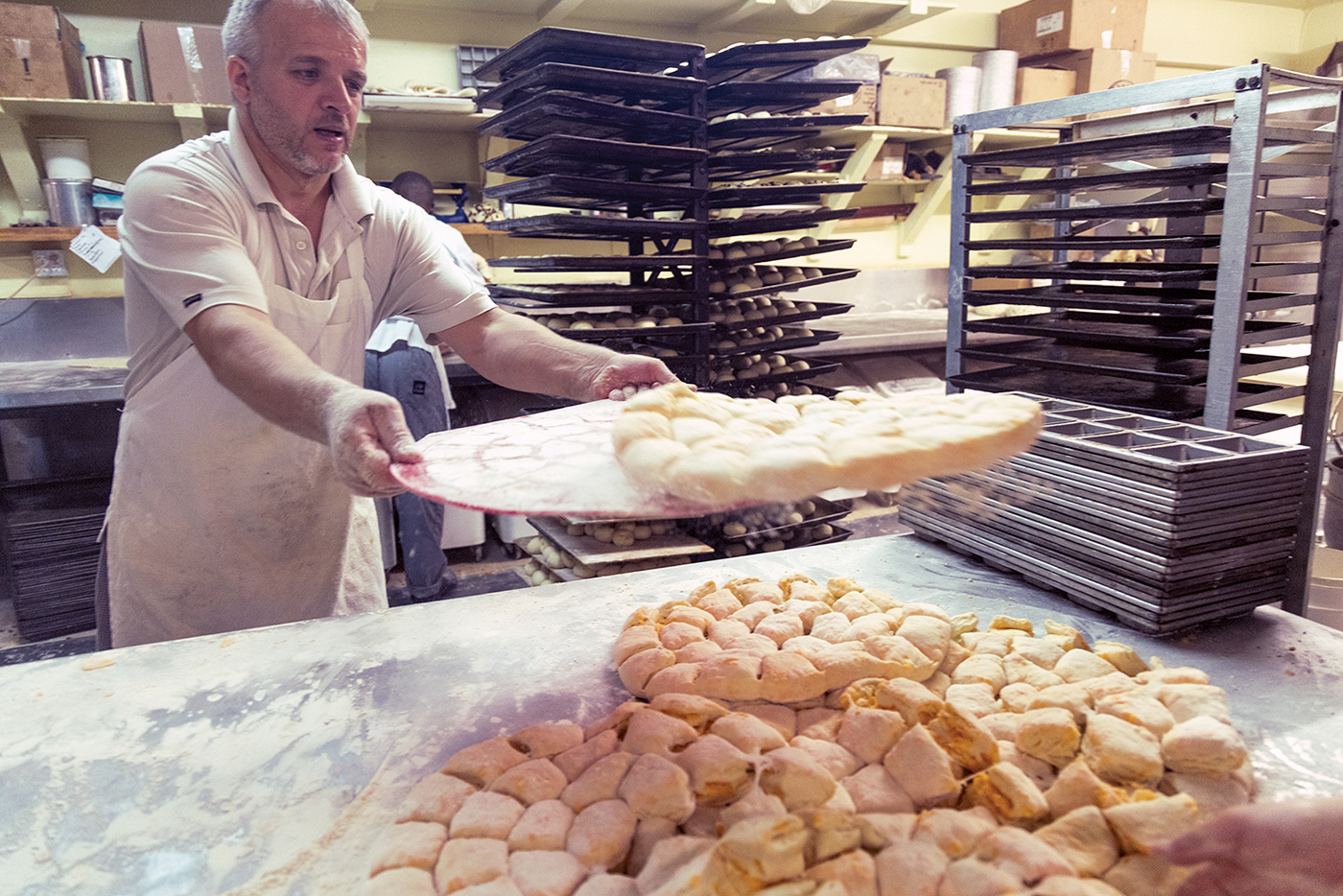 The most popular items to come out of that vintage oven are the cheese buns — Glamorgan Bakery is Calgary-famous for these mounds of melt-in-your-mouth dough loaded with shreds of local aged cheddar. They are baked early and sell out quick. The oven also churns out loaves, such as classic white, whole wheat, whole grain, cheese, fruit and French baguettes, too.
Part of the reason Glamorgan Bakery has lasted so many years is due to the consistency of the products and the use of top-quality, locally sourced ingredients. The grains used are harvested from within 150 km of Calgary and are locally milled, and the butter comes from Foothills Creamery.
The Brouwers have made it a family business — their daughter and two sons now help out, too — ensuring the legacy of Glamorgan Bakery, and the cheese buns, continue.
3919 Richmond Rd. S.W., glamorganbakery.com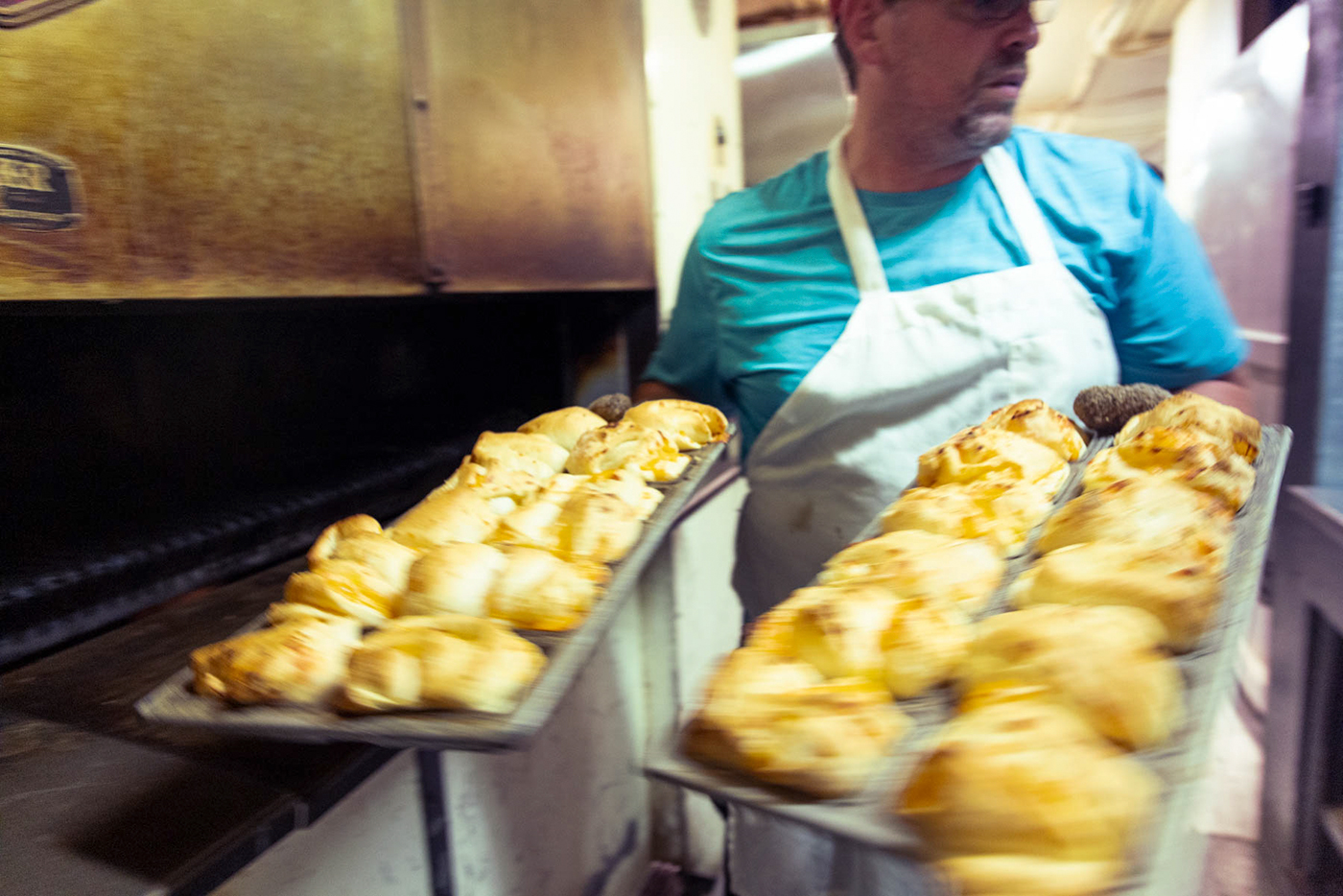 All over Pakistan and India, you'll find tandoors, unbelievably hot standing ovens used to make that most quintessential of South Asian breads: naan. Baking naan requires reaching deep inside the conical oven to stick the dough to the wall inside. The flatbread is part of nearly every meal and serves a dual purpose, acting as both delicious sustenance and a food-delivery utensil.
In Calgary, some of the best naan is found at The Curryer. The food truck-turned-Beltline restaurant is a way for Cameron and Naghma Slade, and Mubina Chaudhry, Naghma's mom (or Ammi Jaan), to share Chaudhry's Pakistani recipes. As a food truck, The Curryer earned a following for its "naanwiches" — similar to shawarma wraps, they see fresh naan filled with kabab and veggies.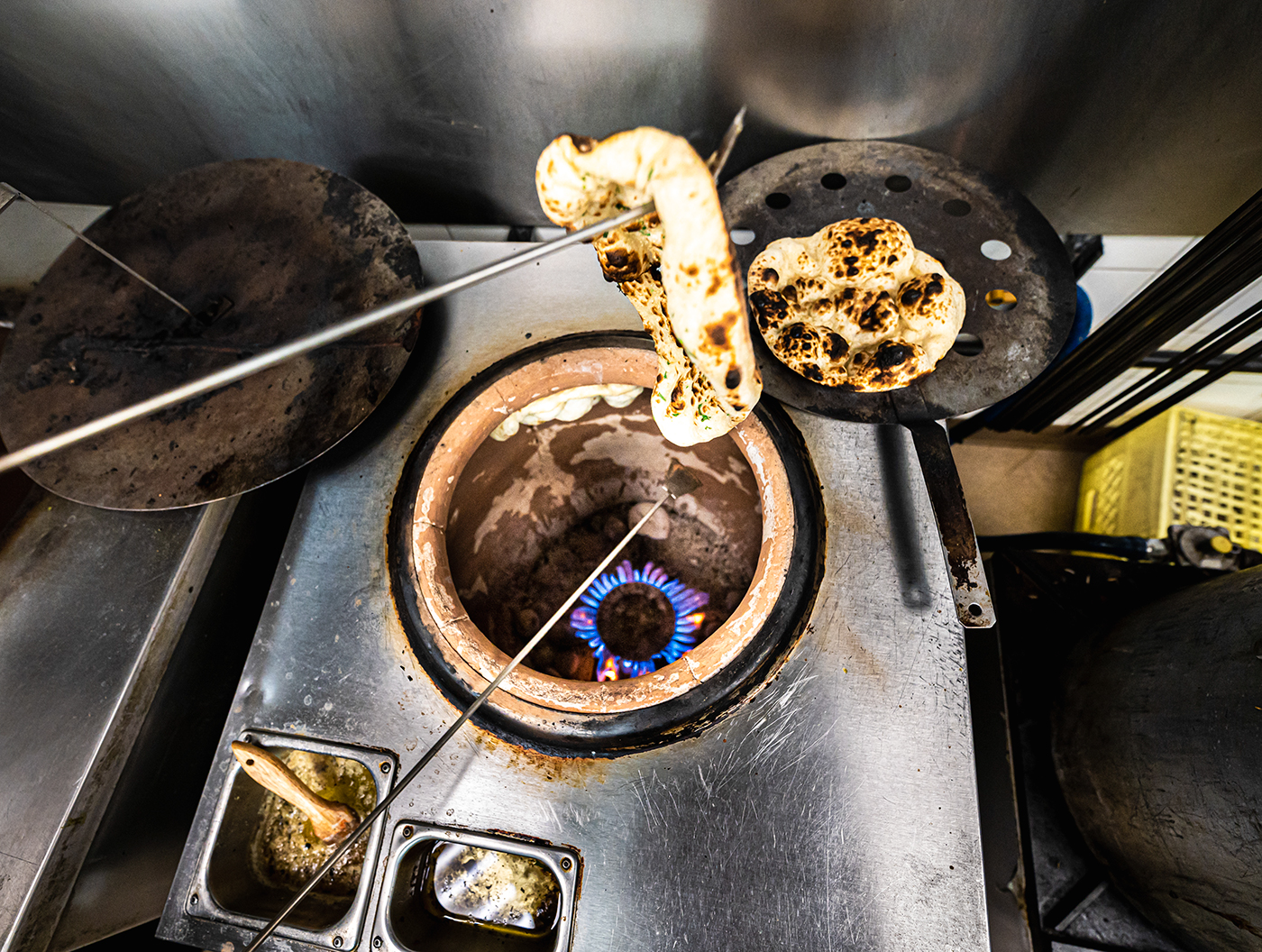 It takes just a few slaps of the naan dough to flatten it, readying it for the tandoor — the entire process, from dough ball to finished product, takes less than a minute. The naan at The Curryer is vegan, unlike other recipes that use yogurt, and contains Alberta rye flour for extra flavour. It's best enjoyed alongside the national dish of Pakistan, nihari, which, at The Curryer, is made with either beef or lamb shank.
550 11 Ave. S.W., thecurryer.ca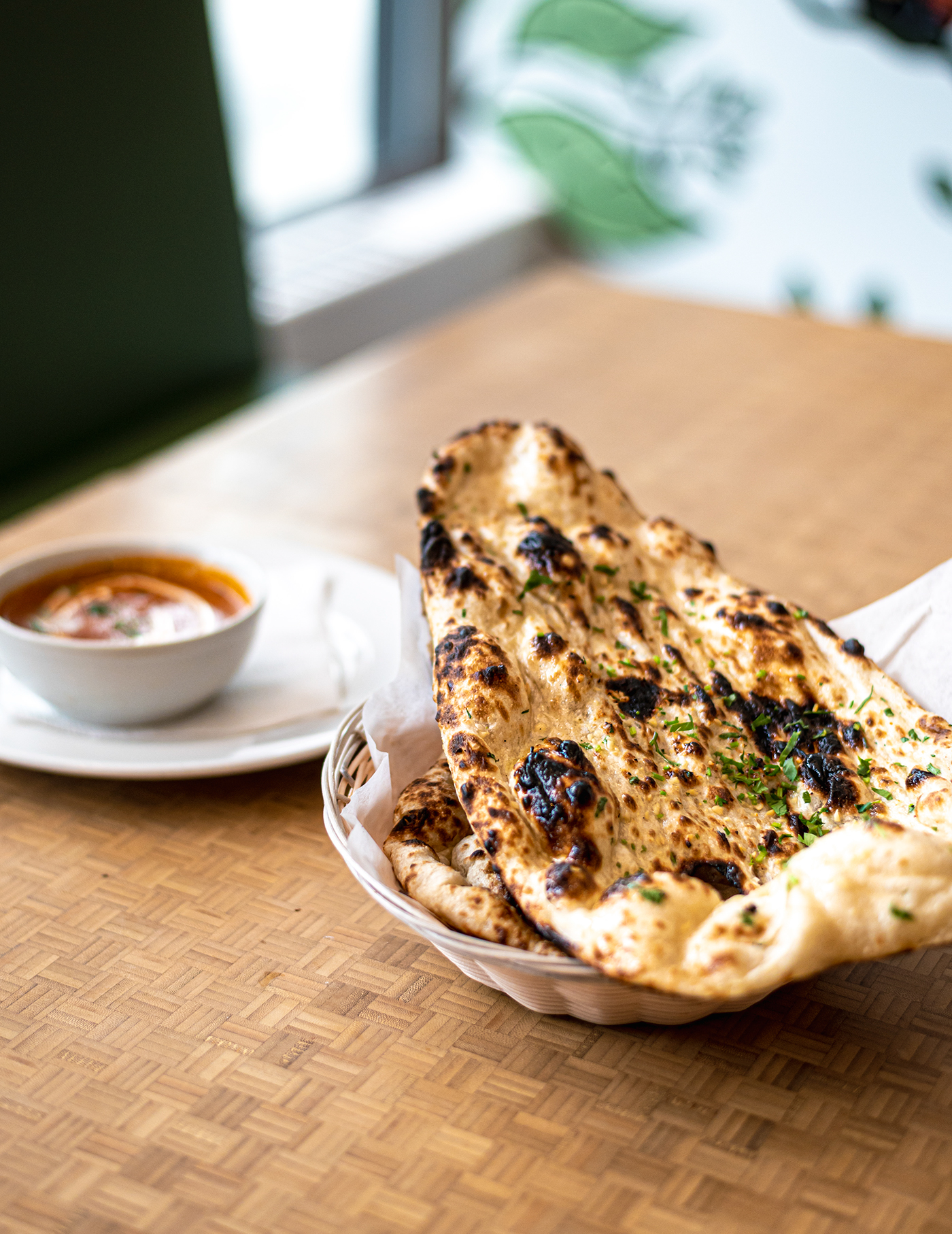 In the more than 12 years since its conception, Sidewalk Citizen, helmed by Aviv Fried and his partner, Michal Lavi, has become the place for artisan sourdough. After finishing a master's in biomedical engineering at the University of Calgary, Fried left the field to pursue his passion for baking. "I was in university for a long time, and, when I finished, I wanted to do something more tangible," Fried says.
Growing up in Israel, Fried would buy bread every day: "It wasn't anything spectacular, but it was fresh bread. The soft bread in a bag that we get [in Canada] was not something that I wanted to do." Fried wanted to apply the farm-to-table philosophy, which was just taking off in Calgary, to breadmaking. And for him, the way to do that was through organic, artisan sourdough.
"Alberta has lots of wheat, and really good wheat. It was interesting to see that it was not really [being] celebrated here," says Fried. "We found one guy who grew Red Fife, which was novel then. We were his first customer — he didn't even have a way to package it, so he brought it to me in a Ziploc bag."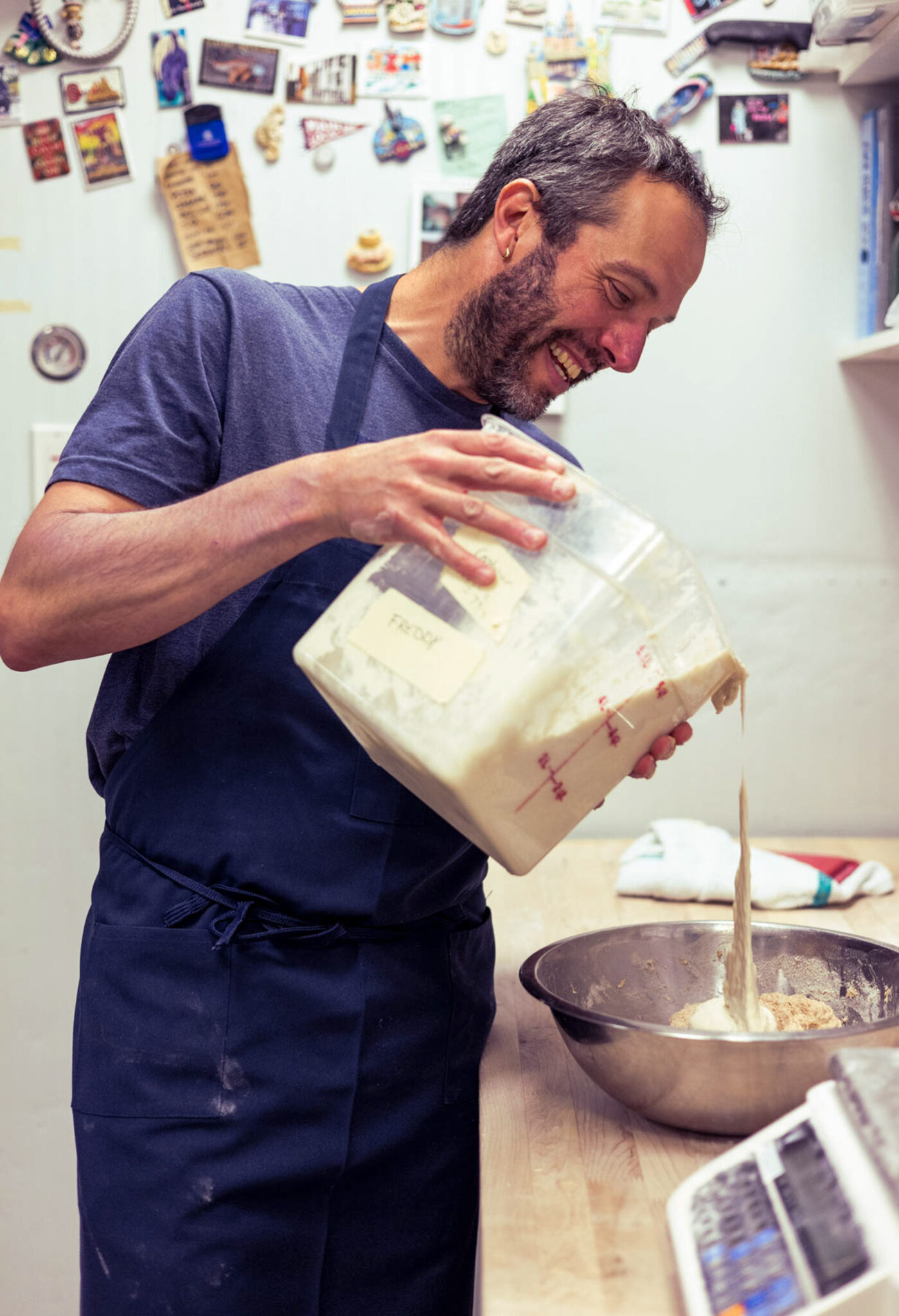 The self-taught baker began in 2009, making his bread at home and delivering it to friends, and, later, inner-city customers on his bike. Today, Sidewalk Citizen's sourdough is still made with the same natural starter Fried used for his first loaves.
Since the original bakery opened in Sunnyside in 2013, Sidewalk Citizen has added two more locations: one inside the Simmons Building, plus the restaurant Park by Sidewalk Citizen in Central Memorial Park. Still, a love of sourdough and a commitment to supporting local producers remains at the heart of it all.
338 10 St. N.W. (Sunnyside); 618 Confluence Way S.E. (Simmons); 340 13 Ave. S.W. (Park), sidewalkcitizenbakery.com