Calgary's Chef-Bartender Collaborations
How chefs and bartenders are working together to create synergistic flavour pairings and boost our culinary consciousness.
By Lisa Kadane
Drinking my way through dinner is not my usual style, but abstaining at an event where cocktails are the focus would be folly. Besides, it's not every night I get to chew beef short ribs coated in smoky mole sauce and wash them down with an equally smoky rum sour; or swallow light, seared scallops flecked with mango salsa that are carried to my belly with the aid of a frothy mango cocktail.
This event at Candela, called A Storied Dinner, features Mount Gay rum drinks created by Calgary bartenders that are thoughtfully paired with food prepared by chef Rogelio Herrera.
Usually, drinks are crafted to complement dishes – not the other way around – so this refreshing reversal highlights a mountainous change taking place on Calgary's culinary landscape. For several years, local restaurants have been putting more effort into their cocktail programs. It's now a given bartenders, like chefs, use fresh ingredients, make their own syrups and think more about presentation. What's new is the idea of bartenders collaborating with chefs, working together to come up with recipes, sharing garden-grown items and incorporating them into dishes and drinks, creating cocktail lists and dinner menus that complement one another.
You will know you've been under the spell of a solid collaboration on those nights when everything goes off perfectly – the food speaks to you and the drinks enunciate the message. Model Milk has certainly worked its food and drink magic on me; I've also experienced nights like this at Aejo during a mescal dinner, and at River Caf when Four Seasons Resort Punta Mita chef Jose Salas was in town from Mexico to collaborate with Andrew Winfield – Mexican food paired with mescal or tequila cocktails is often a memorable night for the taste buds (ultimately, just how memorable depends on the number of margaritas consumed).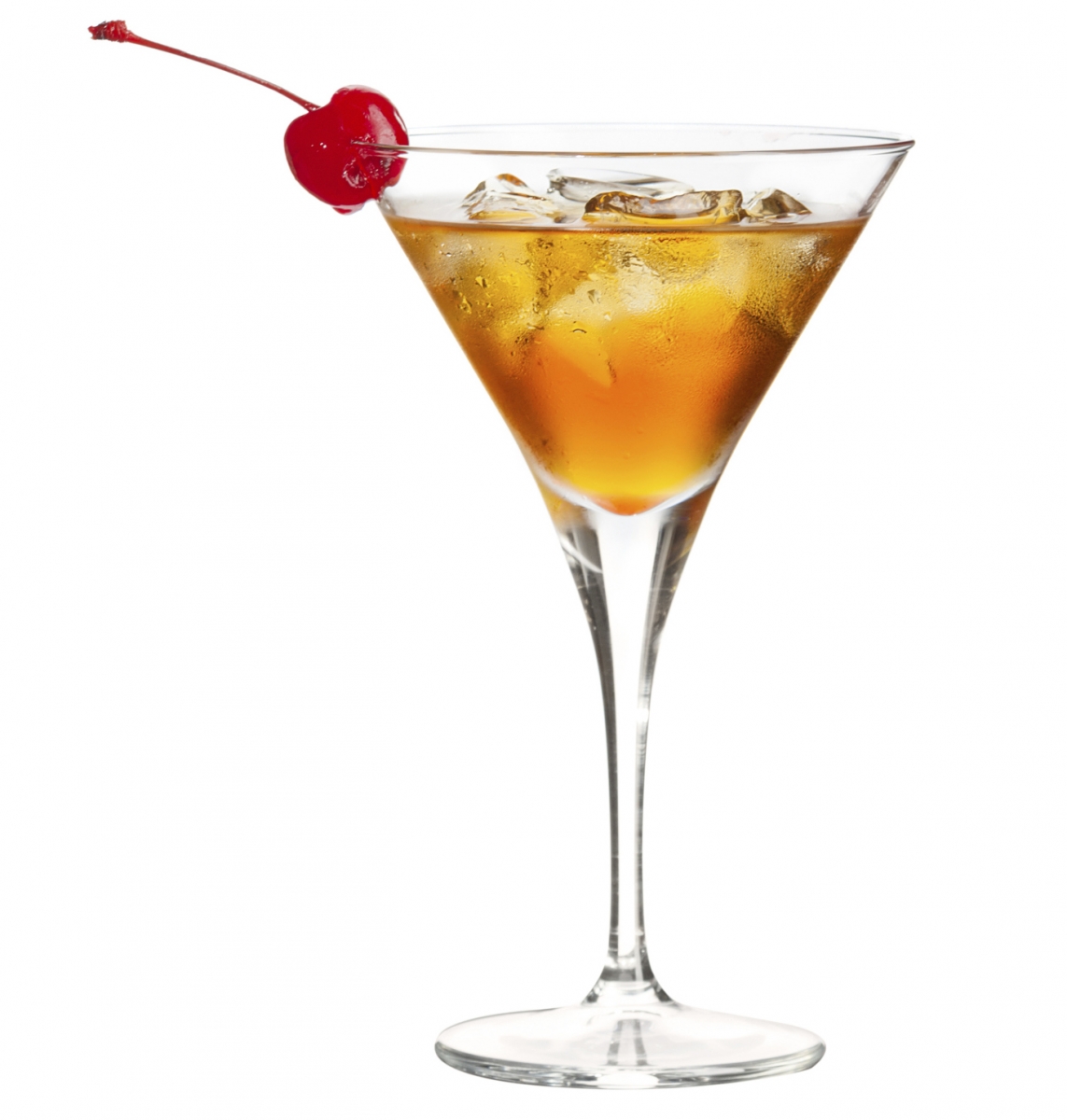 Chef-bartender collaborations began in cities like New York and San Francisco, and SAIT Polytechnic hospitality management instructor Alita Brown confirms the trend has made its way to Calgary.
"Calgary bartenders get to travel, they like to eat and they're working in restaurants where their chefs are very collaborative," says Brown. "What ultimately sells people on continuing with this collaboration is it builds a bridge between the front of the house and the back of the house, which is a win-win for everybody."
The bridge between Herrera and Darren Fabian, general manager and beverage director for Candela and Alloy, is solid. The duo have been collaborating on seasonal menus and special events like the rum dinner for seven years. It's gotten to the point where they understand each other's methods and palates, Fabian explains.
"I know how [Herrera] is going to build a dish, and he knows how I'm going to build a drinks list, and so it's easier to find that one ingredient," says Fabian. "You've got to pick that one flavour and let that one flavour be the star."
At A Storied Dinner, they decided to highlight the mango in Candela bartender Jacki Powell's smooth Rip Tide cocktail, for instance, and Herrera created the seared scallops with mango salsa to accompany it.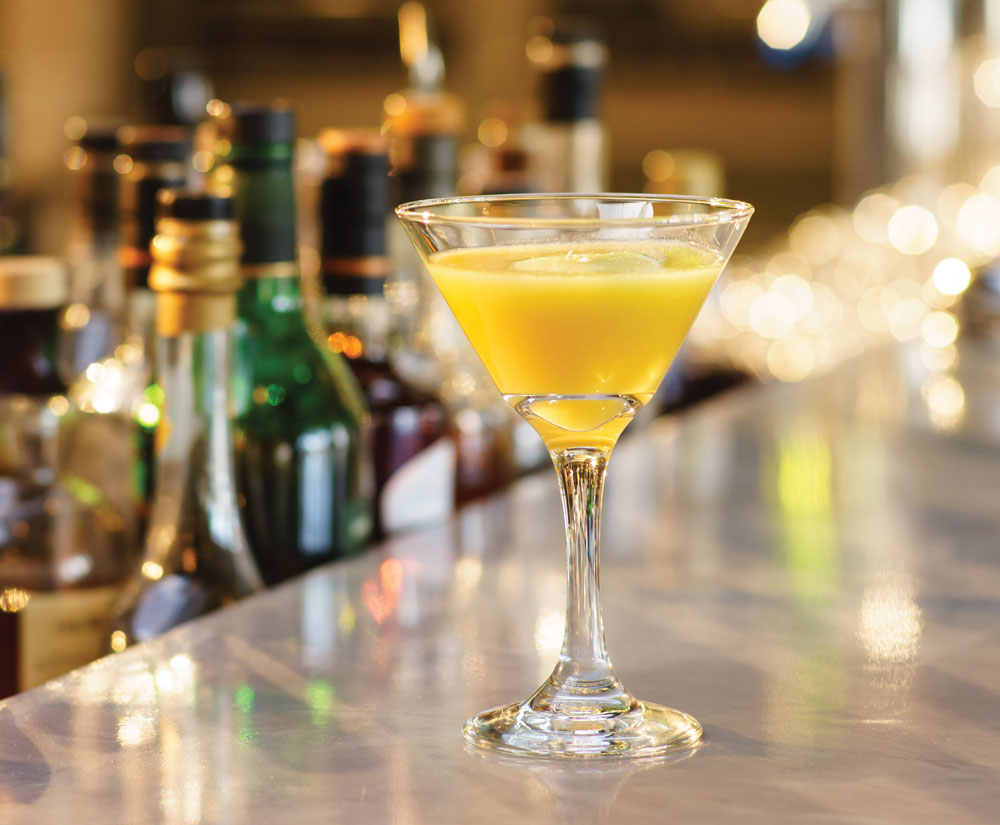 photograph by mike heywood
Rip Tide, Candela Lounge.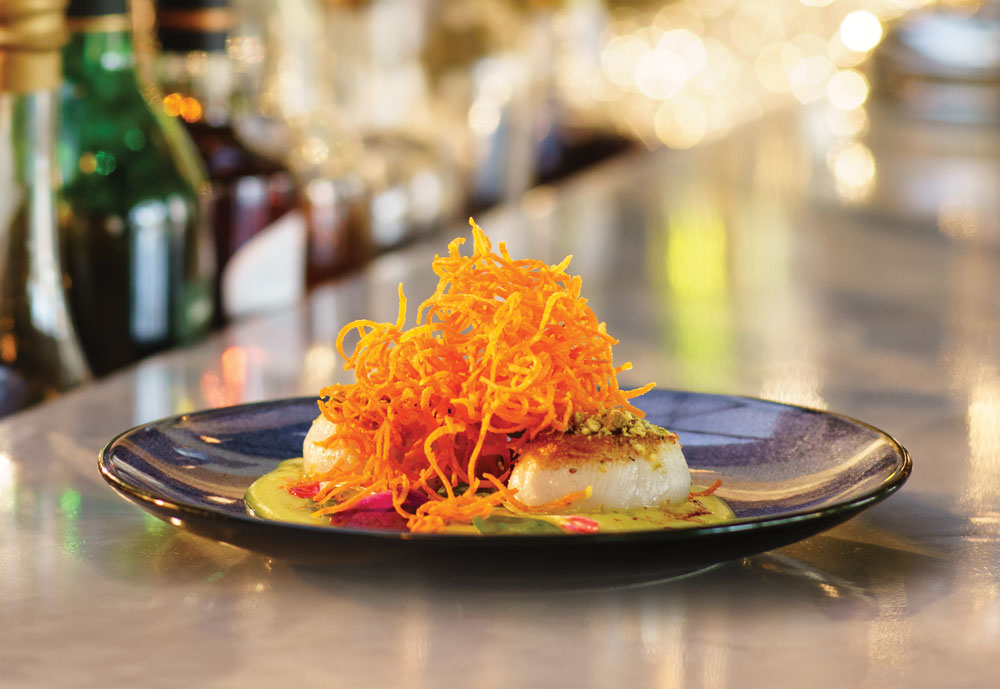 photograph by mike heywood
What do you serve with a surf-inspired cocktail? Something from the sea. The flavours from both drink and dish really take you away. Seared scallop, Candela Lounge.
Raw Bar executive chef Duncan Ly and bartender Christina Mah operate in much the same way. They worked together on the fall/winter menus and often found it was a singular ingredient, such as apples, that provided the inspiration for a particular appetizer or cocktail. Of course, it helps that Raw Bar's theme is "Vietmodern," so most dishes and many of the cocktails have an Asian flair – spices and condiments from ginger to soy are common in the food, and Mah's craft cocktails incorporate everything from Chinese five-spice syrup to orange blossom water.
When you break down the sum of the dishes and drinks into their parts, however, you see how much thought went into the menu. It's one thing to agree on "apples" and quite another to expertly execute the concept. For example, Mah's King of Cognac cocktail begins with a base of apple juice, just as Ly's barbecued pork ribs are braised in apple cider. The powerful drink uses cognac to highlight the cardamom and vanilla in the drink's cream soda syrup, but, while cognac is strong, the cocktail is light. It's the perfect foil to Ly's delicate, yet sweet and spicy, ribs. They fall from the bone in a mouthful of sesame, ginger and mint, and it only makes sense to toast them with a robust cognac cocktail. The drink and dish don't "match," but they "mix" with each other and everything else on the menu, which is the point.
"Christina's style is very similar to my style. We both like fresh ingredients, clear flavours, balance," says Ly. Mah says that food has always inspired her cocktails and, when asked why the chemistry between her drinks and Ly's food is always so bang on, answers: "We both have an appreciation for the science of flavour."
The pair have been working together for a few years now and Ly anticipates that chef-bartender partnerships like theirs will become the norm. "I don't believe it's a trend anymore. It's part of food culture now," he says.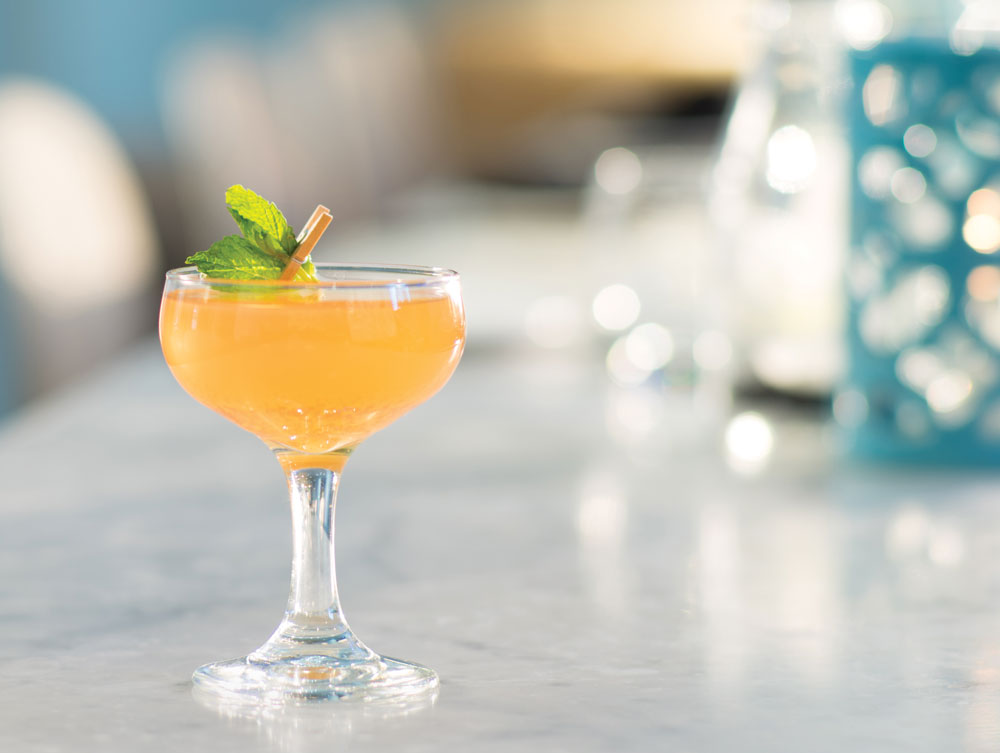 photograph by mike heywood
King of Cognac, Raw Bar by Duncan Ly.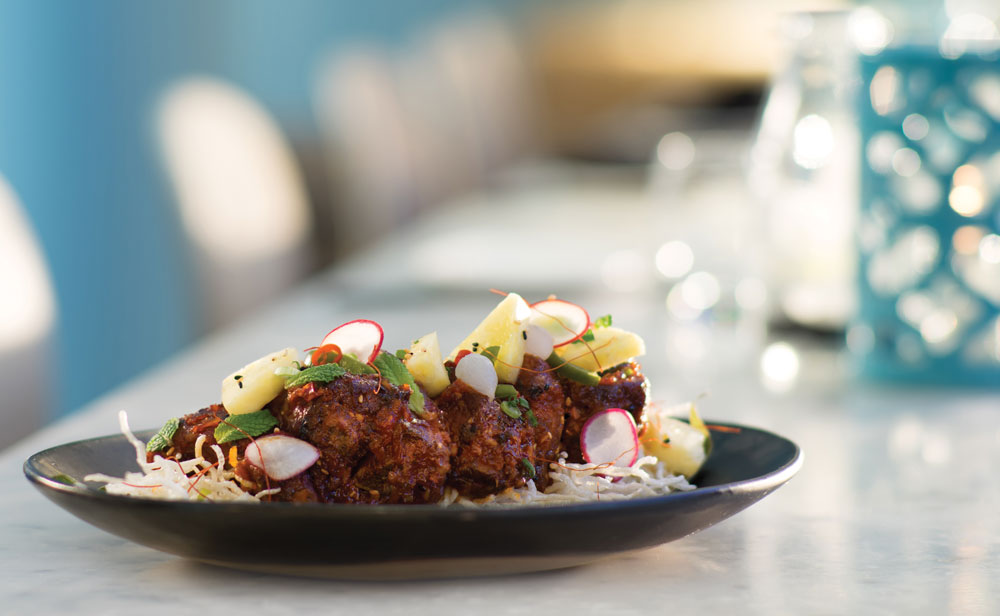 photograph by mike heywood
The full-flavoured King of Cognac cocktail makes an ideal foil to the apple-braised pork ribs that fall off the bone to melt in your mouth. Barbecued pork ribs, Raw Bar by Duncan Ly.
What's also becoming part of food culture – and helps explain the rise in cocktail-cuisine collaborations – is the concept of the mixologist. Chefs have been celebrated for years, but now that the cocktail revolution has arrived in Cowtown, Brown is witnessing first-hand the curious shift from "bartender" to "mixologist."
Brown says this new breed of cocktail artists (I like to call them "bar chefs," after the famous Toronto cocktail hot spot) doesn't just sling beers or make highballs. They're knowledgeable about classic cocktails, which are the building blocks of the bar, and they also possess a vast database of recipes and flavour profiles.
"Like a chef, they have such a huge repertoire of what goes into what in terms of ingredients that they can make substitutions that will change an outcome slightly," Brown says. It's a game-changer that, in collusion with chefs' skills, raises the bar on the food and drink scene.
Aspiring mixology students are regularly challenged to create drinks that complement dishes for the weekly chef's table dinners at SAIT's Highwood Restaurant. One night there was a Mocha Kirsch built to accompany a deconstructed black forest cake that used kirsch (a cherry liqueur) in the Bavarian cream, Brown recalls. Another time, the team made a cocktail with cherry juice and Frangelico to pair with a rich seared fois gras topped with reduced port fruit leathers and toasted hazelnut.
Sometimes, collaboration isn't planned, but transpires after a chance conversation. "Maybe it's after shift and the chef and bartender talk about how the fresh tomatoes would taste great, not only in a gazpacho, but in a Caesar," says Brown. "These conversations are becoming a lot more common."
They're a regular occurrence at River Caf, where food from the restaurant's on-site culinary garden often inspires the cocktails. In passing, Winfield will let sommelier and bartender Bruce Soley know what's fresh in the kitchen – say rhubarb or huckleberries – and Soley will then create a seasonal drink. For River Caf's annual fall Harvest Dinner that fetes local producers, Soley made a huckleberry cocktail using Parlour Gin from Eau Claire Distillery in Turner Valley.
Though it's usually the edibles that influence the potables, Brown says the tide is slowly shifting. She talks of cocktail flavours showing up as salad dressings in molecular form (as tiny beads of flavoured vinegar or shrubs), and of Grand Marnier-based cocktails inspiring desserts.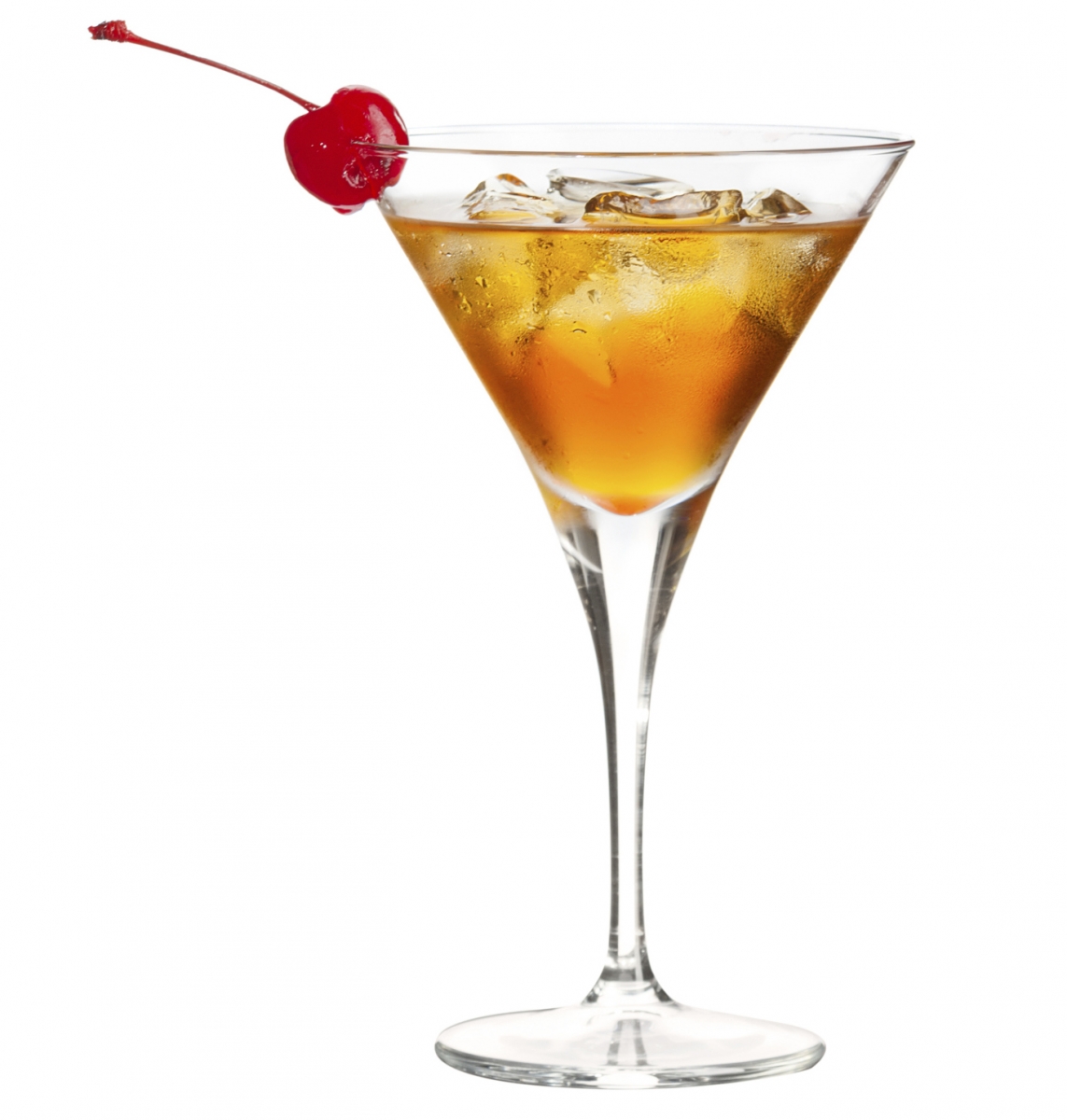 The Coup owner Dalia Kohen sees this evolution taking place, too. "The drink is the first thing that people get. It's about the presentation and the flavours," she says. Kohen created a julep made with Cynar, an Italian digestif that also works well as an aperitif, meant to open a customer's palate before the meal arrives. I take one sip and she's right – pow! – my salivary glands are going, preparing my mouth for the kimchi, chimichurri and eggplant extravaganza that makes up The Coup's Bun-me, a vegetarian twist on a Vietnamese sub. I then take another sip of the julep to soothe the sandwich's spice, much in the same way a side of cucumber raita works to temper a curry dish.
"This cocktail is the refreshing side of the sandwich," Kohen explains. True, the Bun-me wasn't created to accompany the cocktail, but the interplay between the two illustrates collaboration at its best and shows just how far cocktails have crept into our culinary consciousness.
"Initially, it was all about the food," Kohen sums up. "Then we realized that the drinks are just as important."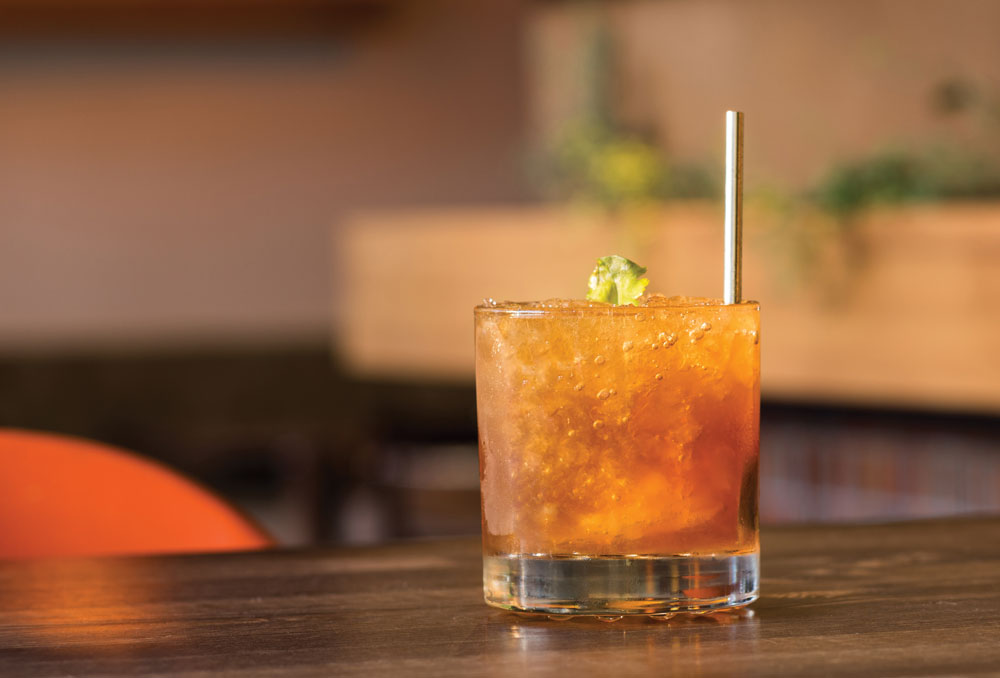 photograph by mike heywood
Louisiana Julep, The Coup.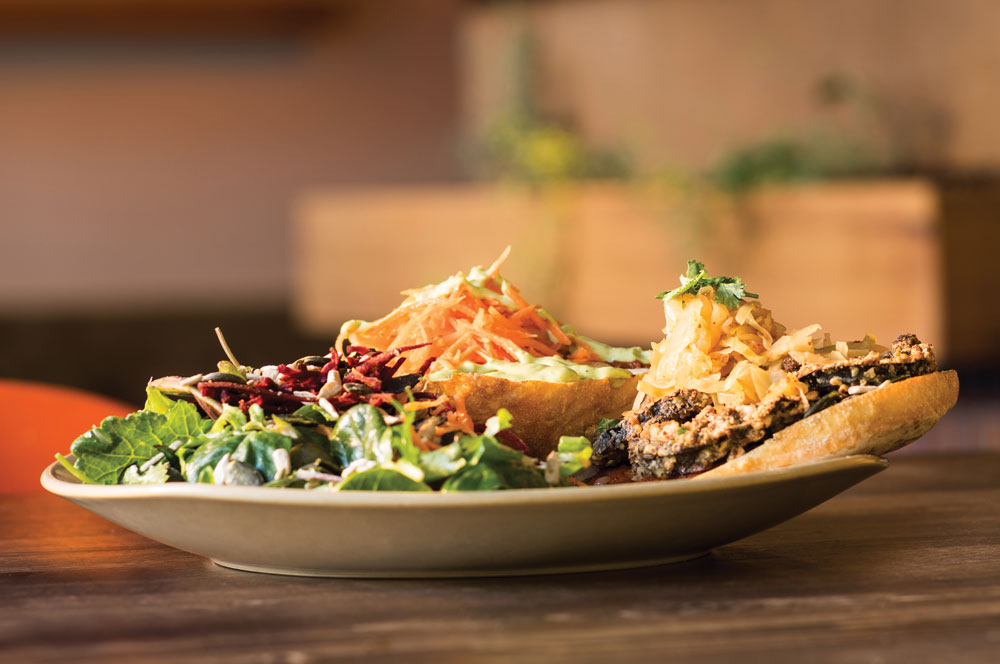 photograph by mike heywood
Indulge in a culinary seesaw between spicy sandwich and soothing "sauce." Bun-me sandwich, The Coup.