When most of us think of wineries, we also think of an accompanying vineyard. But Chris Fodor, the owner of City & Country, is proving that you don't necessarily need one to have the other.
City & Country, which officially opened its doors on February 1, is Calgary's first urban winery and tasting bar. Instead of running their own vineyards in more rural areas, urban wineries are located in cities and bring in grapes from other vineyards to make their wines. While the concept may be new in Calgary, there are a handful of urban wineries already running in Canada and Australia, and even more in the United States.
Fodor, who has 27 years of experience in the hospitality industry, started making City & Country's first wines in B.C. back in 2017. Those wines are now available in retail stores around Alberta. Fodor and his wife Karen Fodor have spent the last year getting ready to launch the winery's Calgary operations.
The winery's focus, both then and now, is on creating small production wines by hand that stay true to the essence of the drink.
"We're vegan and gluten-free and we have no added colours, flavours or sugars in our wines," Fodor says. "For me that's really important, because that's what's getting wine back to what it's supposed to be, which is just wine, nothing else. And we're trying to make them by hand in small batches so that we can really just enjoy the wine and what it is."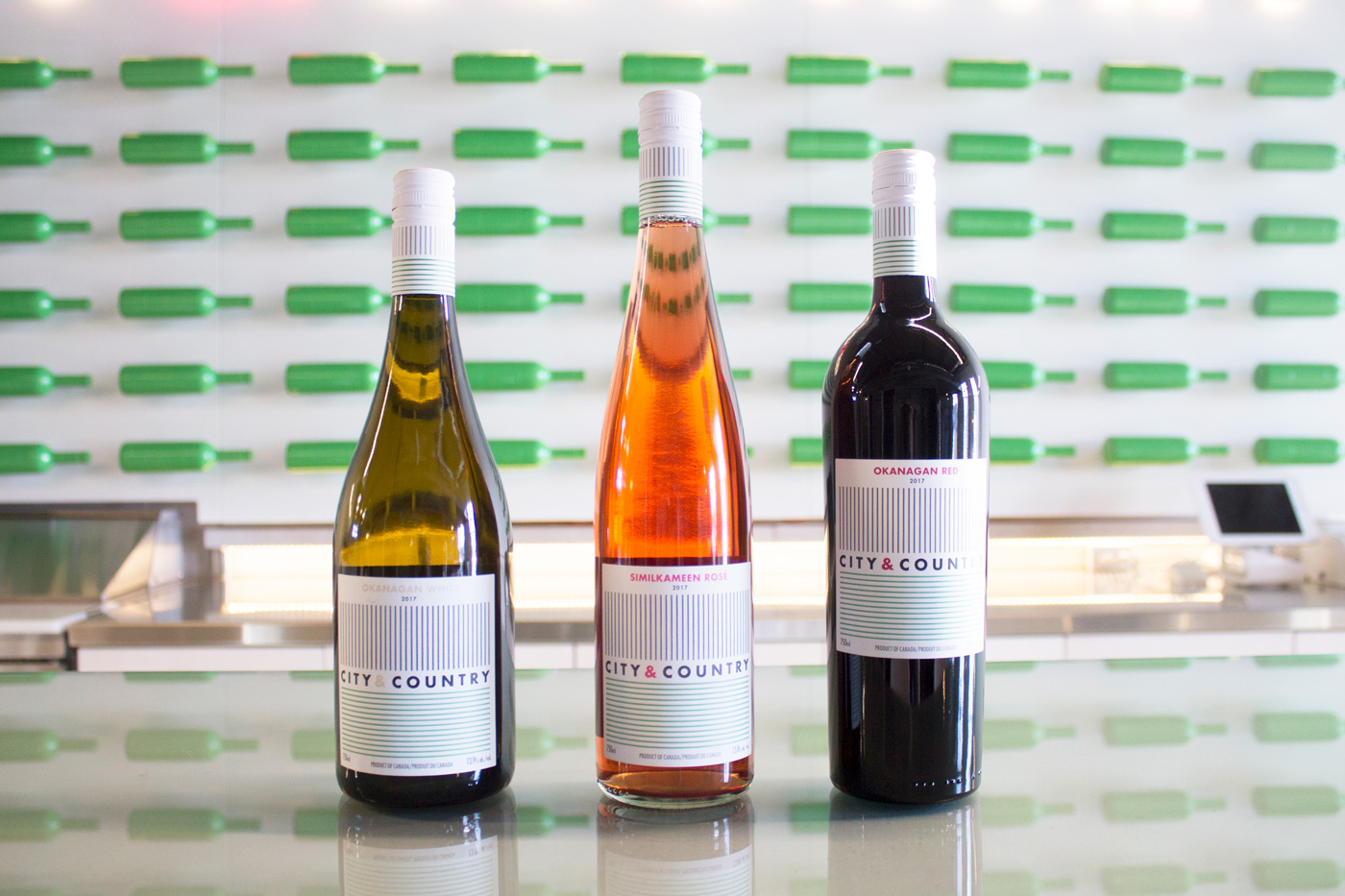 Going forward, City & Country's wines will be made in its Calgary production facility at the back of the tasting bar. But when guests arrive, it won't be wine barrels they see lining the walls. Instead, the winery uses newer technology known as Flexcubes and Oenotanks, which allow them to make wine faster and ensure there's no gluten in the wine. They're also more environmentally friendly and the modular design makes them stackable.
So far, Fodor and his team have made an Okanagan pinot noir featuring grapes from the Skaha Bench in B.C. and a Zinfandel rosé with grapes from Modesto, California, out of the new Calgary facility. They're currently working on an Old Vine Zinfandel with grapes from Lodi, California, and an Oregon Pinot Noir with grapes from Dundee Hills as well.
"One of the great things about City & Country is that we aren't tied to terroir. We can get grapes from California or Niagara, South Africa or Australia. . . . We can avoid different areas that had a bad year, bad climate, bad vintage," Fodor explains.
Guests can order glasses of the winery's Calgary-made wine with charcuterie plates in its approximately 55-seat, adults-only tasting room, which was designed by Bold Workshop. They can also try tastings of City & Country's three B.C.-made wines, which include a 2017 Okanagan white, Similkameen rosé and an Okanagan red.
Stay tuned for future developments at City & Country — Fodor hopes to eventually offer scheduled, guided tastings, tours and a winemaking club.
544 38A Ave. S.E., 403-245-0449, cityandcountrywinery.com