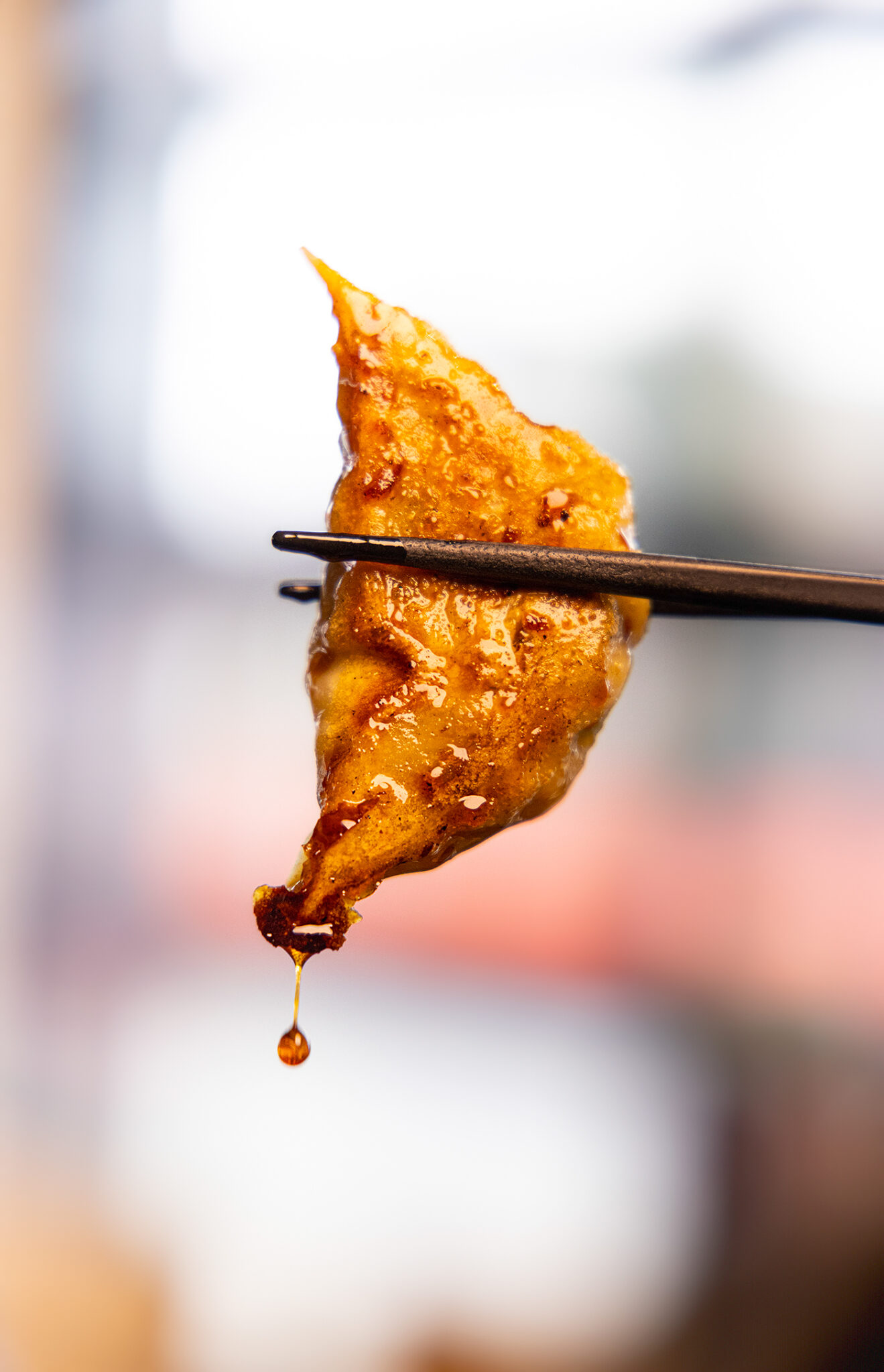 Dumplings are a beloved dish in many cultures around the world. Wrapping more expensive ingredients such as meats, cheeses and vegetables in a simple dough makes them go much further. From wontons and perogies, to potstickers and tortellini, morsels of dough formed around a filling are a universal comfort food. It appears that the first recorded dumplings came out of China's Eastern Han Dynasty more than 1,800 years ago. To this day, dumplings continue to play an essential culinary role across Asian cultures. Here are a few popular types of Asian dumplings and where to find them in Calgary.
Momos
Momos, or Tibetan buns, are steamed dumplings traditionally filled with a ball of yak meat, chopped vegetables and spices; or baked, oversized, sans filling. In the 20th century, when refugees from Tibet fled to neighbouring India and Nepal, they brought with them this staple dish, which was adapted into the local cuisines. Today, momos come in a variety of meat, vegetarian and even vegan varieties, in a compact size perfect for picking up with chopsticks (or eating with your fingers).
Tibet Kitchen offers a variety of momo flavours, such as veggie tofu and spinach, alongside a menu of Tibetan, Indian and Nepali-inspired soups, curries, stir-fries and more. Tibet Kitchen momos come in orders of eight. If you want the juiciest momos, order the Tibetan beef momos, steamed, with a side of sepen (a tomato-based hot sauce) and formed in a crescent-moon shape — shaping the dough this way provides a juicier texture overall.
​​318 10 St. N.W., 403-270-8828, tibetkitchencalgary.ca
When Narayan Dahal came to Canada from Nepal (via Dubai) in 2008, he wanted to fulfill a goal of owning his own restaurant, and to introduce food from his culture to customers. He started Pathway Burgers and Momos in 2017. The eclectic menu features burgers, sandwiches, poutine, Nepalese chow mein and, of course, momos. In addition to the momos available on the Pathway menu, Dahal also makes and freezes momos for other businesses. Try the jhol momos (steamed dumplings in gravy), or chili momos cooked with chili sauce and sautéed with vegetables and masala spices.
2816 21 St. N.E., 403-250-2238, pathwayyyc.ca
Having now been in business for 11 years, Himalayan in southwest Calgary has become something of an institution. The menu offers a selection of Nepali dishes, including momos with three varieties of filling — pork, chicken or vegetarian — steamed and served with a mild dipping sauce called achar.
3218 17 Ave. S.W., 403-984-3384, himalayancuisine.ca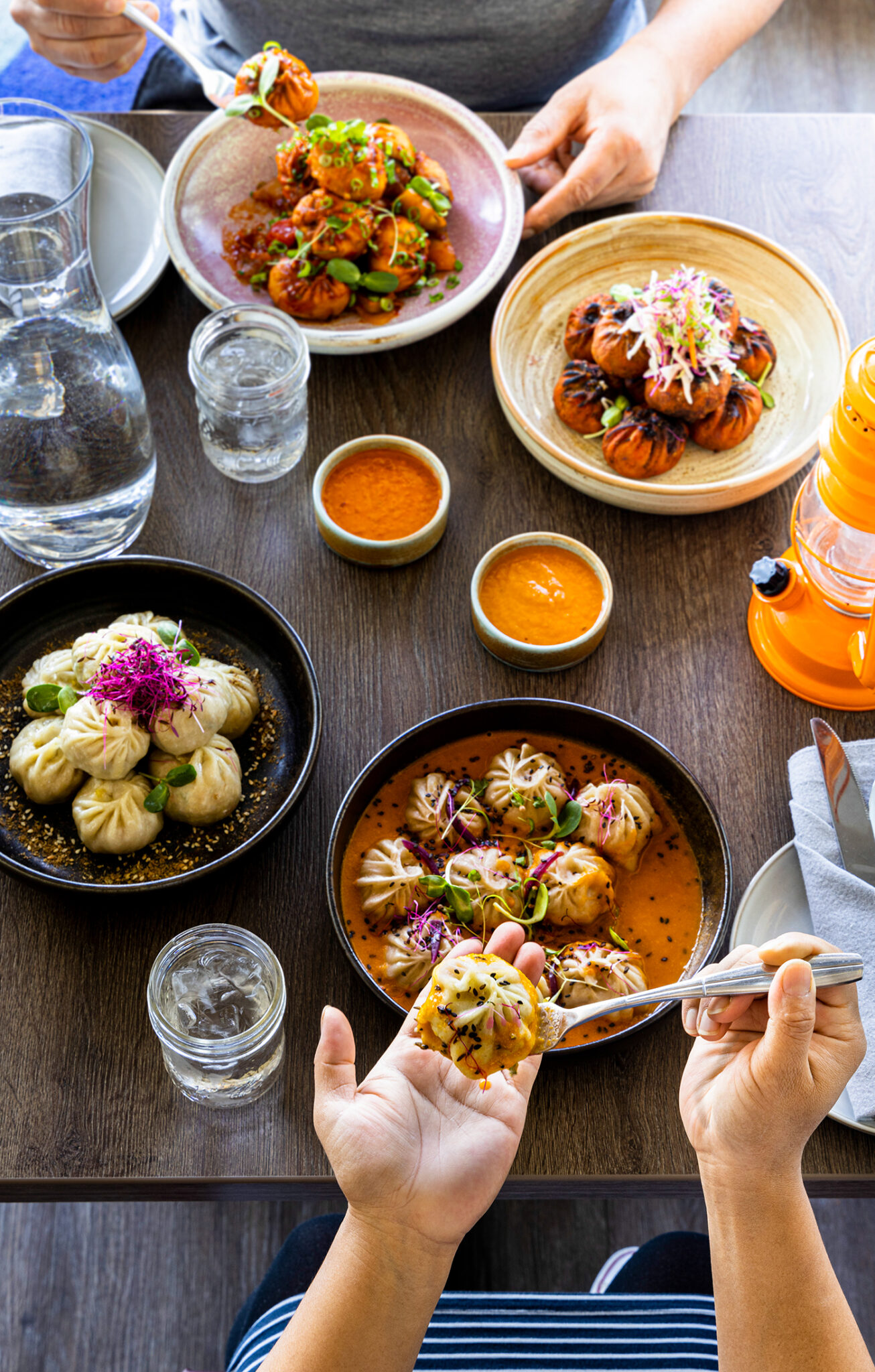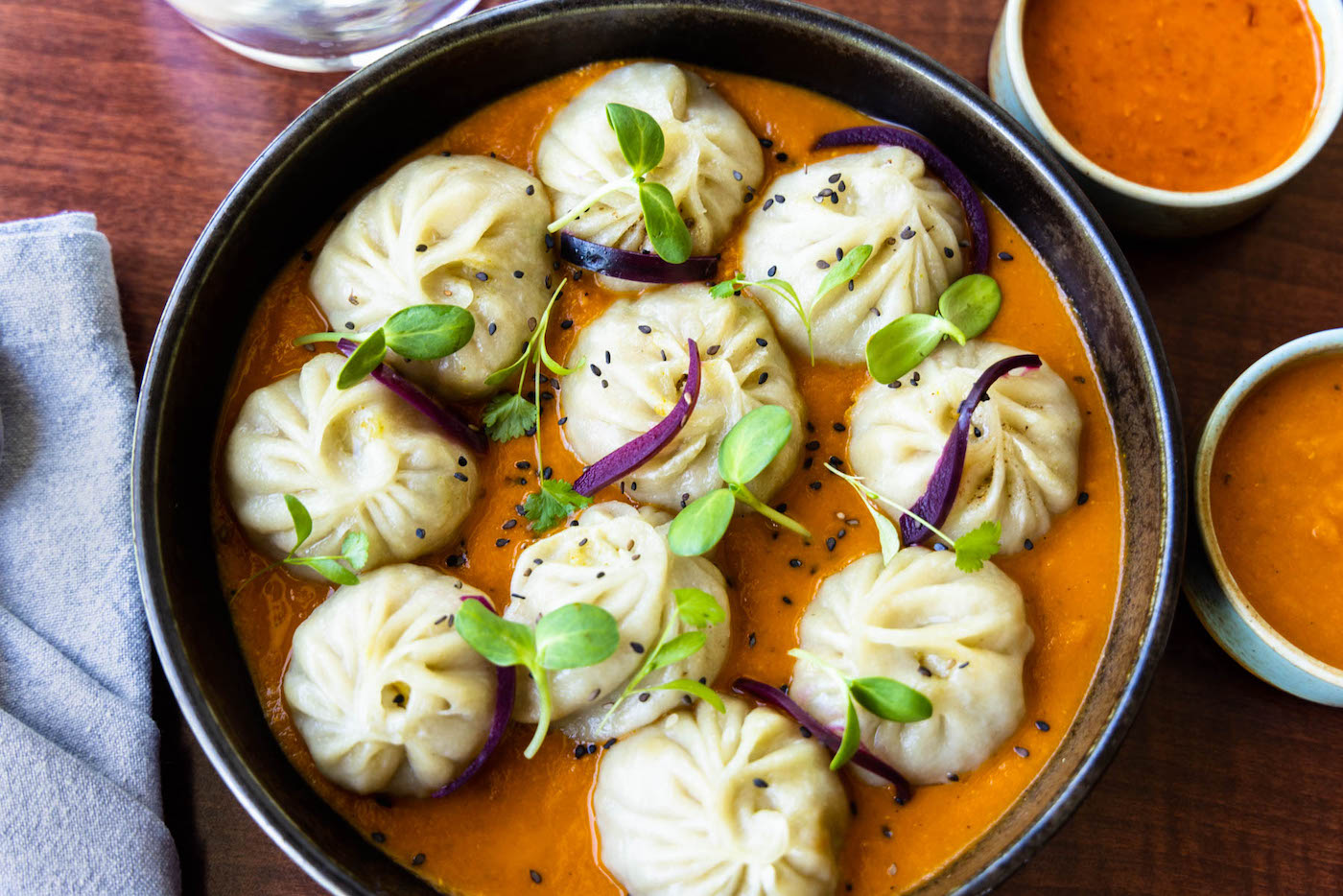 Calgary Momo House opened in northeast Calgary in April 2021, and within a few months, this Nepalese restaurant garnered much attention and a strong roster of repeat customers. Its juicy momo dumplings are available with chicken, vegetarian or mutton fillings, while the popular tandoori mutton momos are deep-fried, then tossed in tandoori seasoning, then pan-fried for a crispy treat.
4310 104 Ave. N.E., 403-660-7043, calgarymomohouse.com
Xiaolongbao
Xiaolongbao, or Shanghai soup dumplings, are delicate satchels of meat — often pork or crab — and broth made with collagen, which turns into gelatinous aspic when cooled. When steamed, the jellified soup broth melts into a rich liquid. The best way to eat these dumplings is hot off the steamer basket. Gently pick up a dumpling and dip it into the ginger-vinegar mixture. Poke or bite a small hole in the wrapper, then either slowly savour the hot soup or release the soup onto a spoon. Well-made xiaolongbao are rare, but, luckily, there are spots in Calgary that have mastered this dumpling.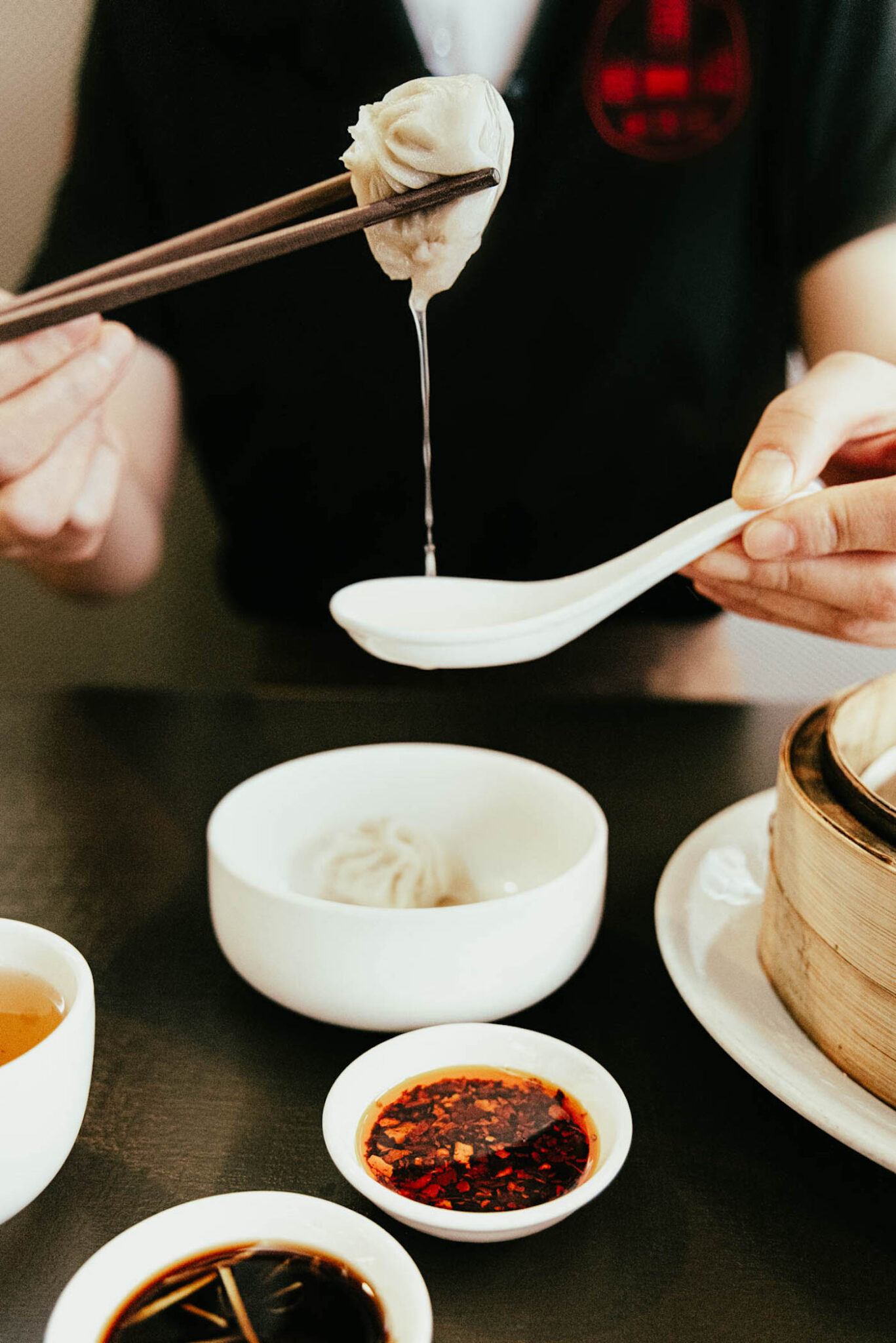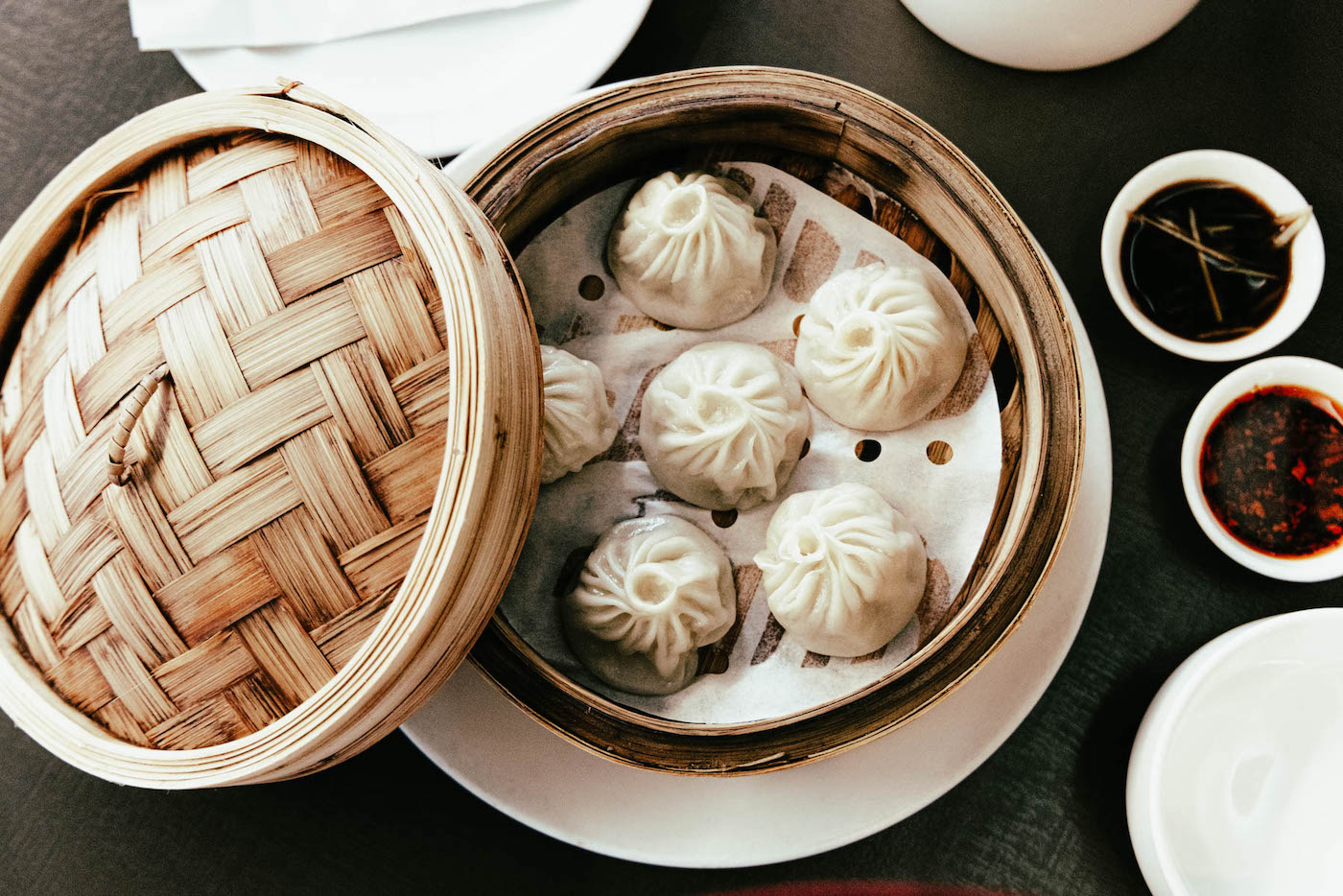 For more than 10 years, Great Taste has been a favourite spot for Calgarians to get their soup dumpling fix. Seeing a void in Calgary, Great Taste decided to focus on creating quality handmade soup dumplings as a signature menu item. Chef Vincent Zheng makes his soup dumplings fresh every day to ensure that each will be crafted with a thin wrapper.
123 2 Ave. S.E., 403-265-9880; and 594 64 Ave. N.E., 403-275-6577; greattastecalgary.com
When Irene Leung opened 1 Pot in 2014 with her father Sam, it was the first individual hot pot restaurant in this city. Prior to 1 Pot, Sam had more than 50 years of global experience in dim sum, and had been a well-known dim sum chef in Calgary's Chinatown since 1992. Soon after 1 Pot opened, regular customers were asking for Sam's dim sum, so the family began to offer dim sum dumplings, including pork xiaolongbao filled with tantalizing broth.
123 3 Ave. S.E., 403-708-8088
Gyoza
In North America, the term "dumpling" has become commonly associated with Japanese gyoza or Chinese potstickers. Both of these dumpling styles can be found on the menus of chain restaurants and pubs, or in supermarket frozen-foods aisles. A traditional gyoza, however, is more delicate, with a juicy filling and thin wrapper. Executing gyoza well requires thought, preparation and fresh ingredients, and there are a few places around town that offer house-made gyoza in this more traditional style.
"A life without gyoza, or dumplings in general, is not a life that I would want to pursue," says Judith Kwong, general manager of Sukiyaki House. Not only does Sukiyaki House make its own dumplings, but the kitchen team chops all the filling ingredients by hand — a painstaking process that ensures just the right texture. Sukiyaki House's gyoza are filled with lean chicken, chives, cabbage, aromatics and seasonings, while the pan-fried gyoza are served with a Japanese chili-vinegar sauce.
207 9 Ave. S.W., 403-263-3003, sukiyakihouse.com
Crispy pan-fried gyoza are a perfect accompaniment to a hot bowl of ramen noodles and are often found at ramen shops in Japan. In keeping with this tradition, Ramen Ichinen offers gyoza on its menu alongside its ramen options. Ichinen makes its gyoza with pork and vegetables, giving the meat filling a fine texture to ensure each dumpling is super-juicy.
3132 26 St. N.E., 403-454-2646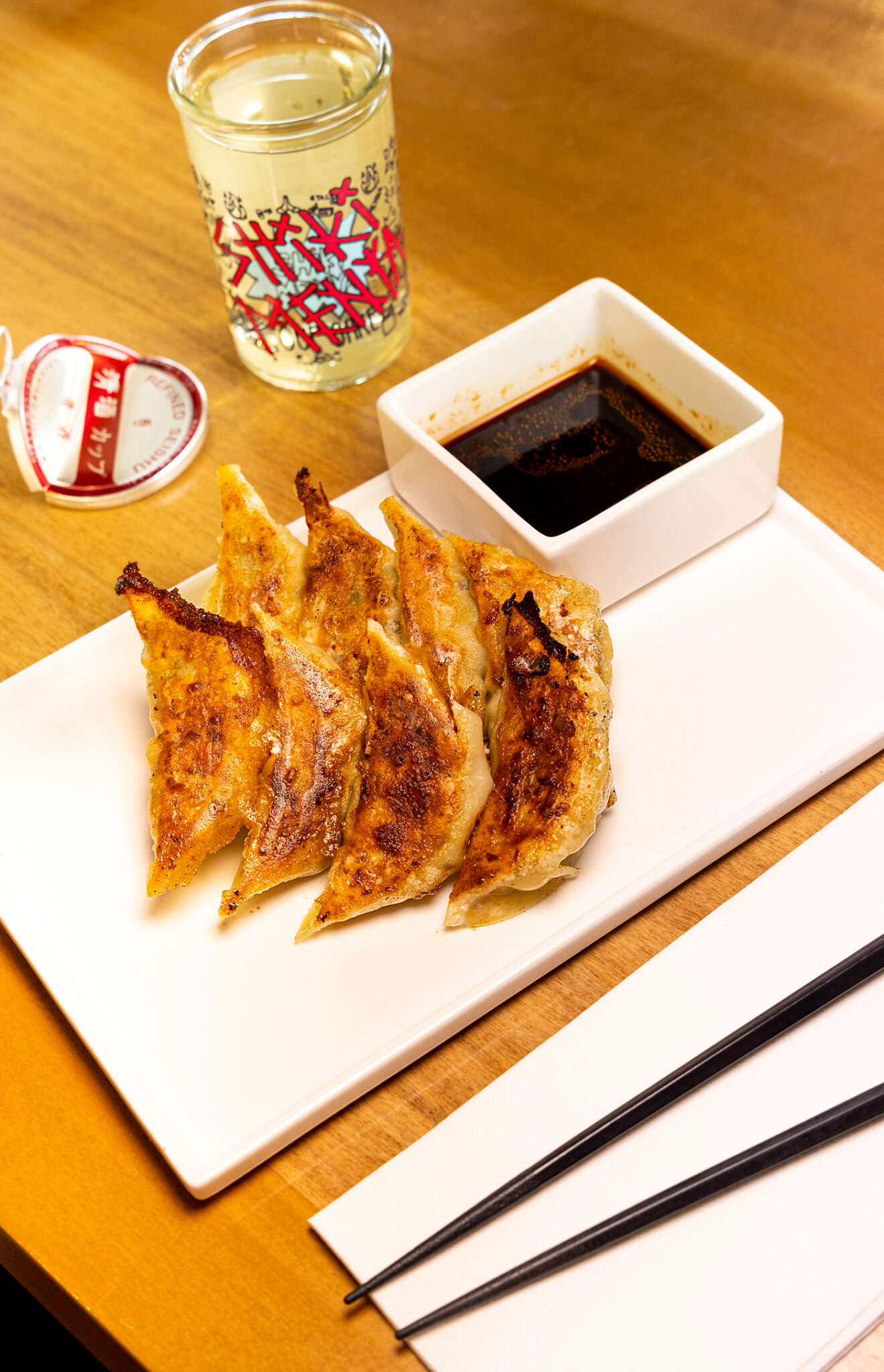 Using house-ground pork gives Shiki Menya's gyoza filling texture and flavour, while the addition of Sichuan peppercorns imparts a subtle, tingly heat. Shiki Menya also works its famous pork-based tonkatsu broth into the filling to deliver an extra bit of juiciness when customers bite into each gyoza.
824 1 Ave. N.E., 403-454-2722, shikimenya.ca
Wontons
Wonton noodle soup is the epitome of comfort food. A well-executed wonton highlights great ingredients — often big pieces of shrimp or pork — inside a paper-thin egg-noodle wrapper. Wontons are most commonly boiled and served in broth with toothsome egg noodles, or tossed in a flavourful spicy sauce.
Szechuan cuisine is known for its use of chilies and spices. At Szechuan Restaurant, the Szechuan hot wontons are duly spicy and tangy, with a wrapper that holds up well when dipped in the flavourful sauce.
320 16 Ave. N.W., 403-276-8876, szechuanrestauranttogo.com
The menu at Famous Noodles and BBQ Café is extensive, but, as the name suggests, the Chinese barbecue and wonton noodles are the signature dishes. The menu has five versions of wonton noodle dishes, including the "supreme wonton noodle soup," with wontons that are wonderfully large and plump.
333 96 Ave. N.E., 587-351-0788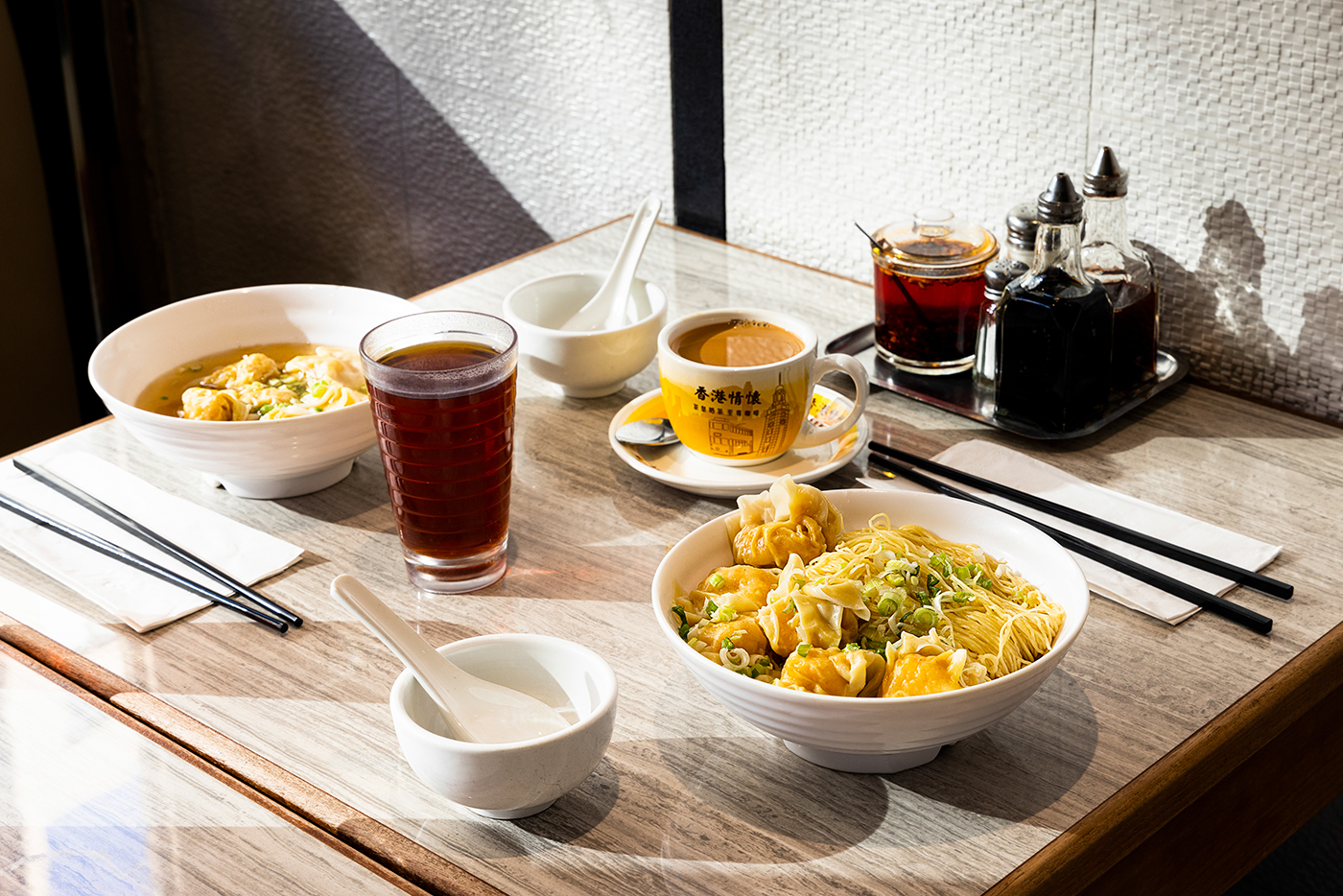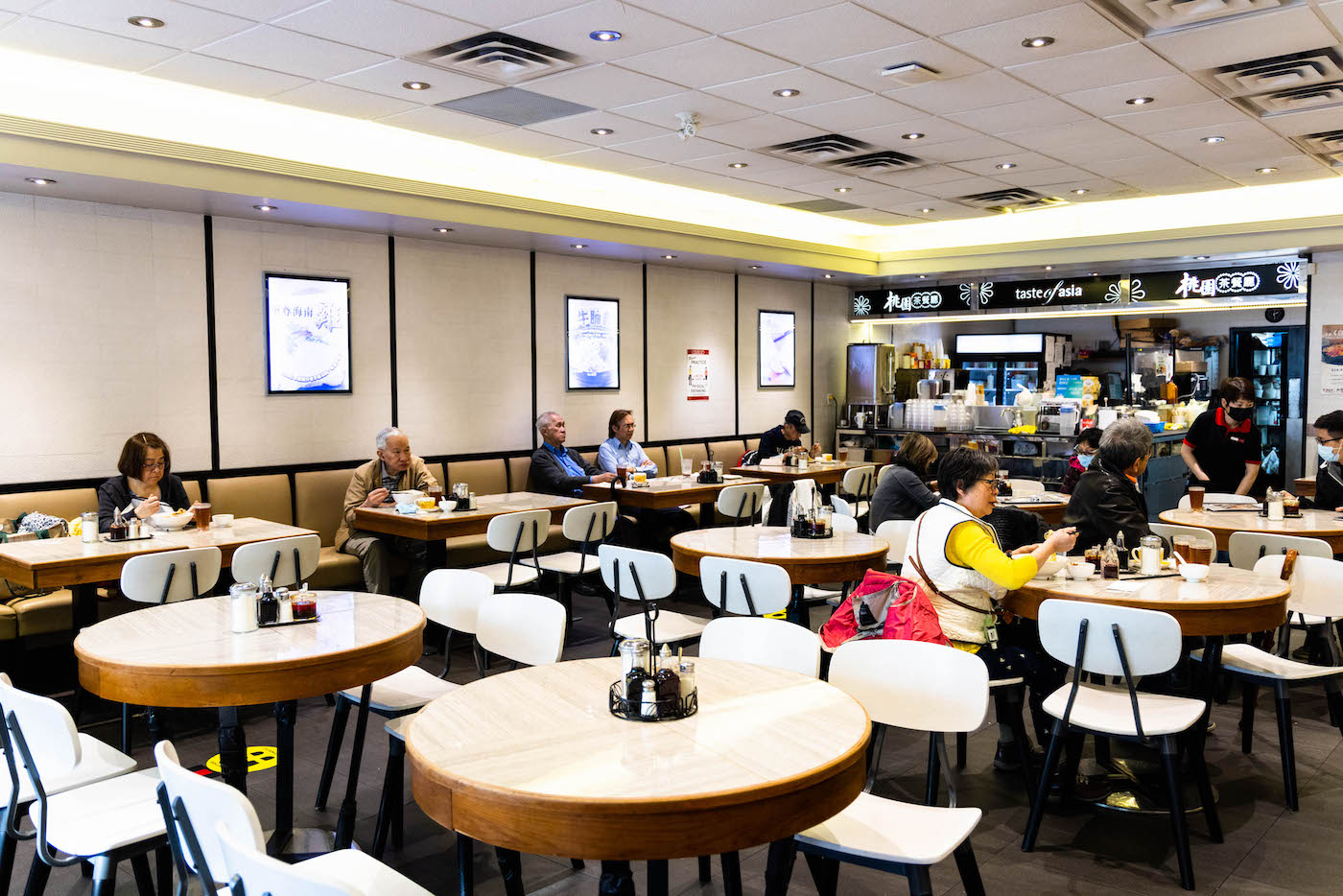 Calgary Court's wontons are revered in this city. Its wontons are made in traditional Cantonese style from a recipe that is more than 35 years old. The filling mainly consists of prawns and Chinese chives. The team at Calgary Court takes great care to source the best quality prawns they can find, as this important ingredient is deemed the "soul of the wonton."
119 2 Ave. S.E., 403-264-7890, tasteofasiagroup.ca/#calgarycourt