Coffee was a constant part of life for Danait Tesfay and Dawit Wubie, growing up in Ethiopia. Jebena Buna, the Ethiopian coffee ceremony, was a near daily ritual for the pair, in a country widely considered as the birthplace of coffee. The hand-roasted, hand-ground beans bring family and friends together, and the couple wanted to bring that same feeling of togetherness and family to Calgary.
To achieve this, in 2019, they started their family-run business, Bono Coffee Roasters. All Bono coffees are ethically sourced varieties from Ethiopia, which produces a fruitier coffee. Initially, the coffee beans were hand roasted and sold at markets around the city, until Bono's popularity led Tesfay and Wubie to open Bono's first brick-and-mortar location in Manchester. There, they roast and serve coffee in-house and for takeaway, and it gave them space to start a coffee subscription service.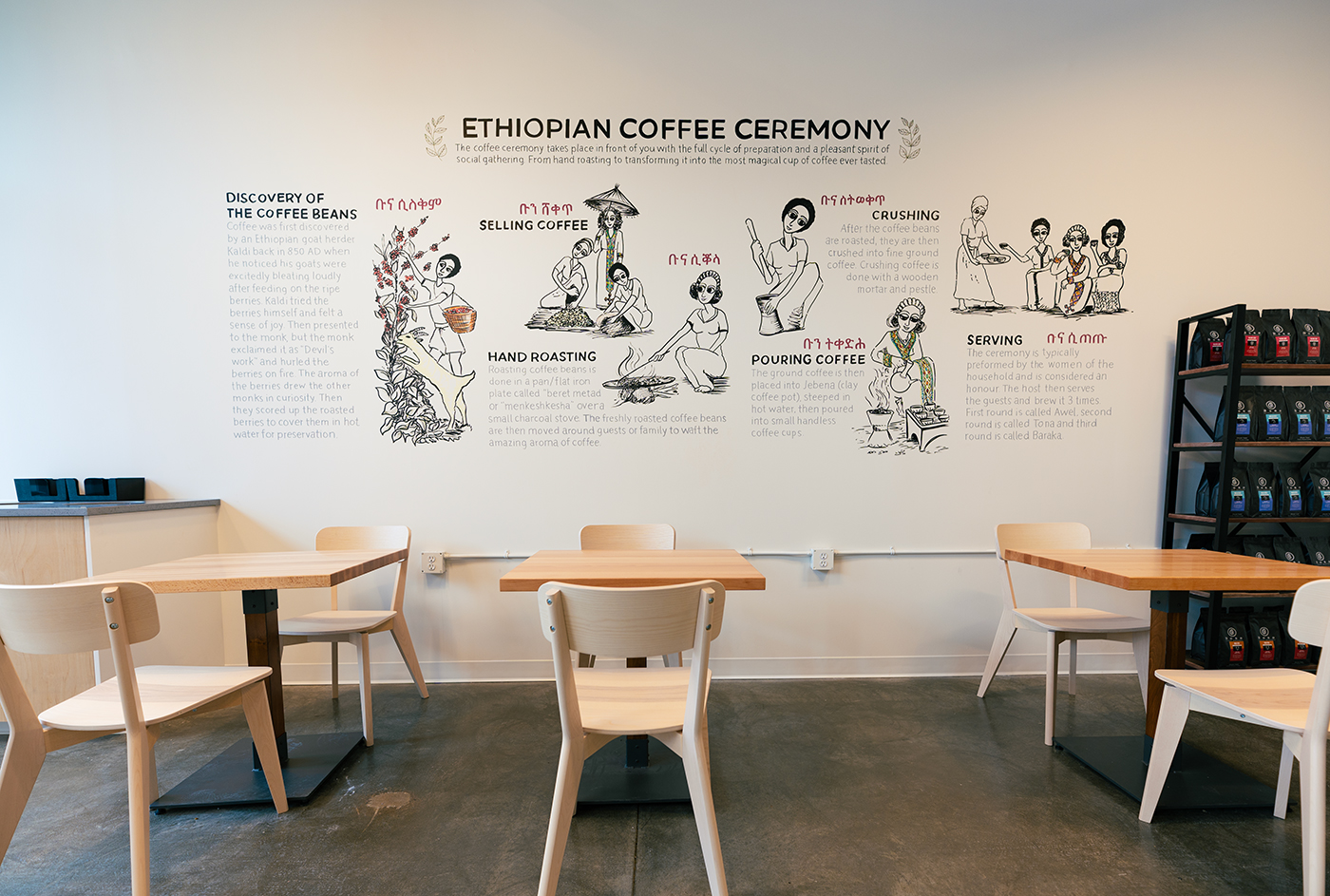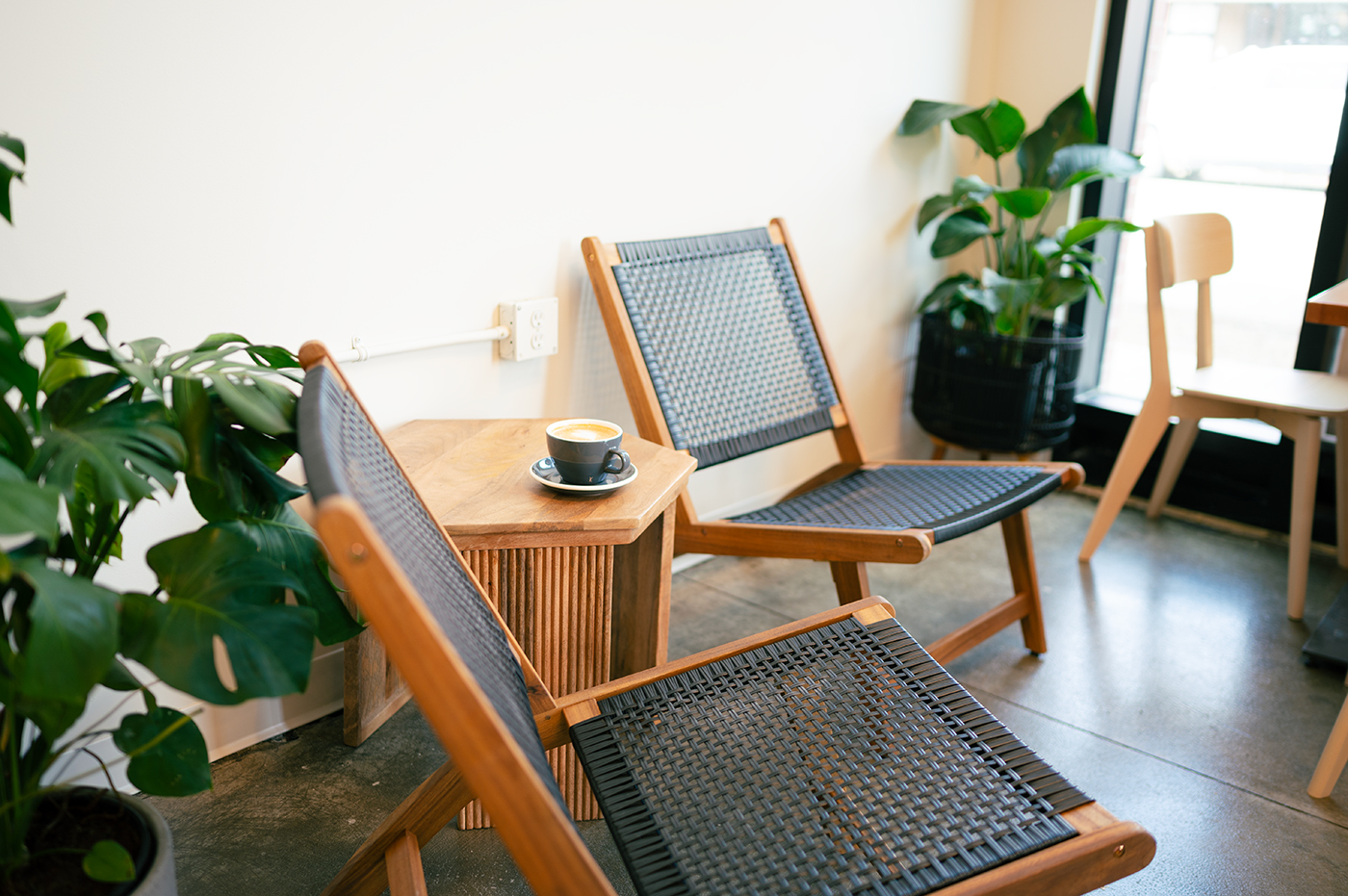 Now, Tesfay and Wubie have opened the second location of Bono Coffee Roasters in Bridgeland, giving Calgarians a new spot to get a great cup of Ethiopian coffee. While the Ethiopian coffee ceremony is not actually on offer, the owners acknowledge and honour the tradition through the coffee itself and the friendly service. A giant mural also details the ins-and-outs of the ceremony.
On the menu, you'll find the usual café suspects — cappuccinos, lattes, pour-over coffees and teas — as well as a variety of pastries. Coffee beans can also be purchased from the new location. At Bono, there's no mistaking the sense of family and care brought from Ethiopia that made Tesfay and Wubie fall in love with coffee in the first place.
737 1 Ave. N.E., 403-200-2166, bonocoffee.ca