Calgary's vegan dining scene grows stronger every year, but until recently, it was still missing a brick and mortar bakery completely dedicated to vegan treats and baked goods. Now, vegans and non-vegans alike can satisfy their baking cravings at the newly opened Canela bakery.
Many Calgary foodies and vegans will already be familiar with Canela. The bakery launched at local farmers' markets back in the summer of 2018, and the buzz around its signature cinnamon rolls and churros spread quickly. The bakery teamed up with Barrow Coffee Roasters to launch Barrow Vegan Coffeehouse and Bakery in March 2020, but had to temporarily close soon after due to the COVID-19 pandemic. The bakery recently reopened and is now under the ownership of Canela's founder, Veronica Amaya.
Located in a small house just off of Macleod Trail S.W., Canela offers a warm and inviting environment to indulge in vegan baked goods. If you're not a vegan, don't let that stop you from trying these treats — you truly won't be able to tell that they're vegan.
Canela's popular vegan cinnamon rolls are still at the forefront of the bakery's menu. Purists can try the classic roll with cream cheese frosting, while others many enjoy seasonal flavours like caramel latte, blueberry almond, Oreo and strawberry.
But cinnamon rolls are just the tip of the iceberg. The bakery also makes chocolate-hazelnut and almond croissants, savoury rolls (sausage, spinach ricotta and pizza), pies, lemon blueberry loaves, pretzel baguettes and more. It even makes its own vegan ricotta and Nutella for some items. You'll also want to try two of the newest treats: flaky handmade Pop-Tarts with raspberry or strawberry filling and ice cream sandwiches made with vegan ice cream from Calgary company Five Dogs.
The bakery also offers a vegan coffee menu, making all drinks with Barrow coffee and either soy, almond or oat milk.
4806 1 St. S.W., 403-460-1226, canelayyc.ca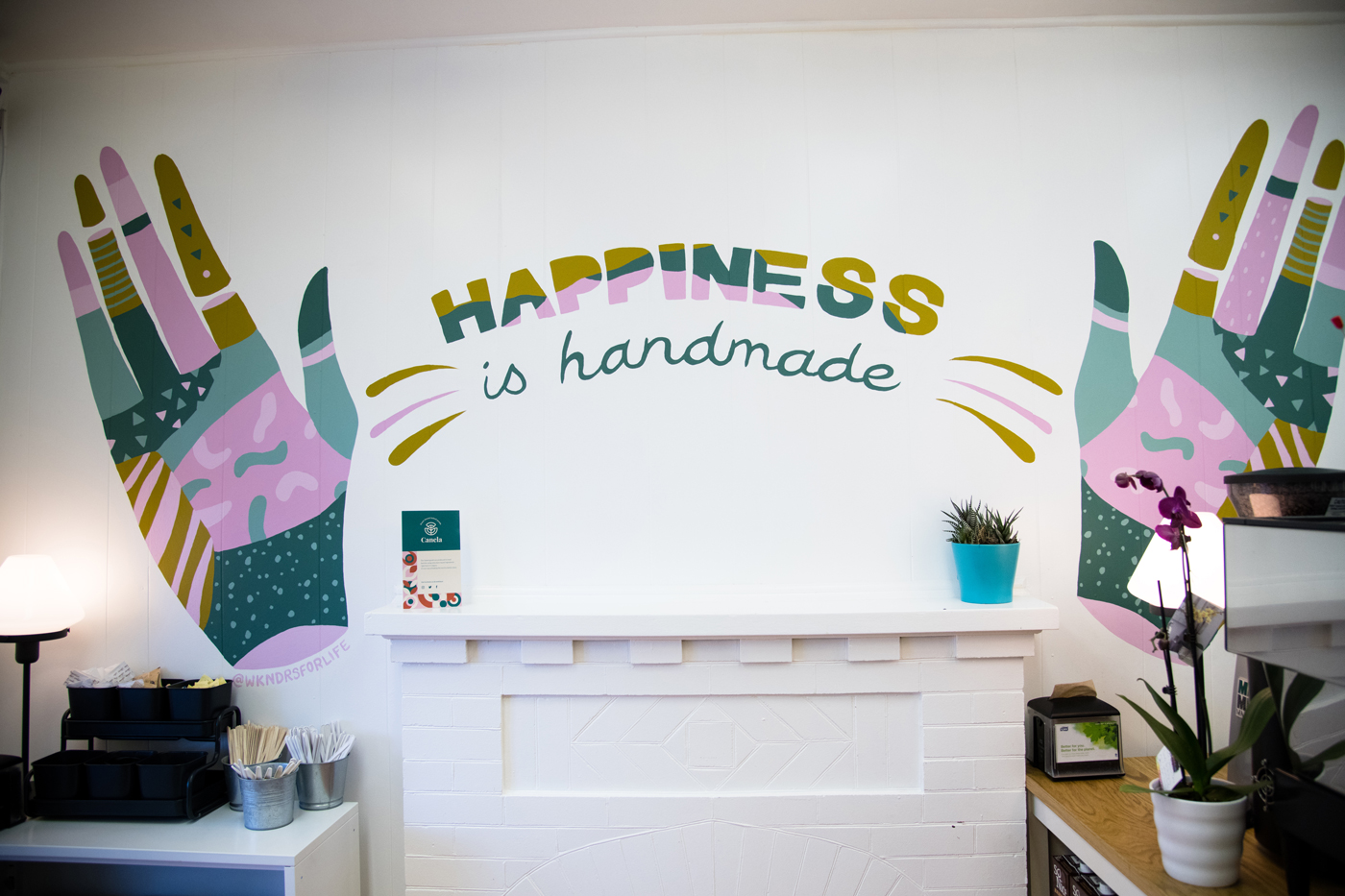 A look inside Canela when it first opened in March 2020. The food is available for takeaway or there is a small seating area for those who want to take a load off with a treat. The "Happiness is handmade" mural was painted by WKNDRS artists Rachel Rivera and Claire Ouchi.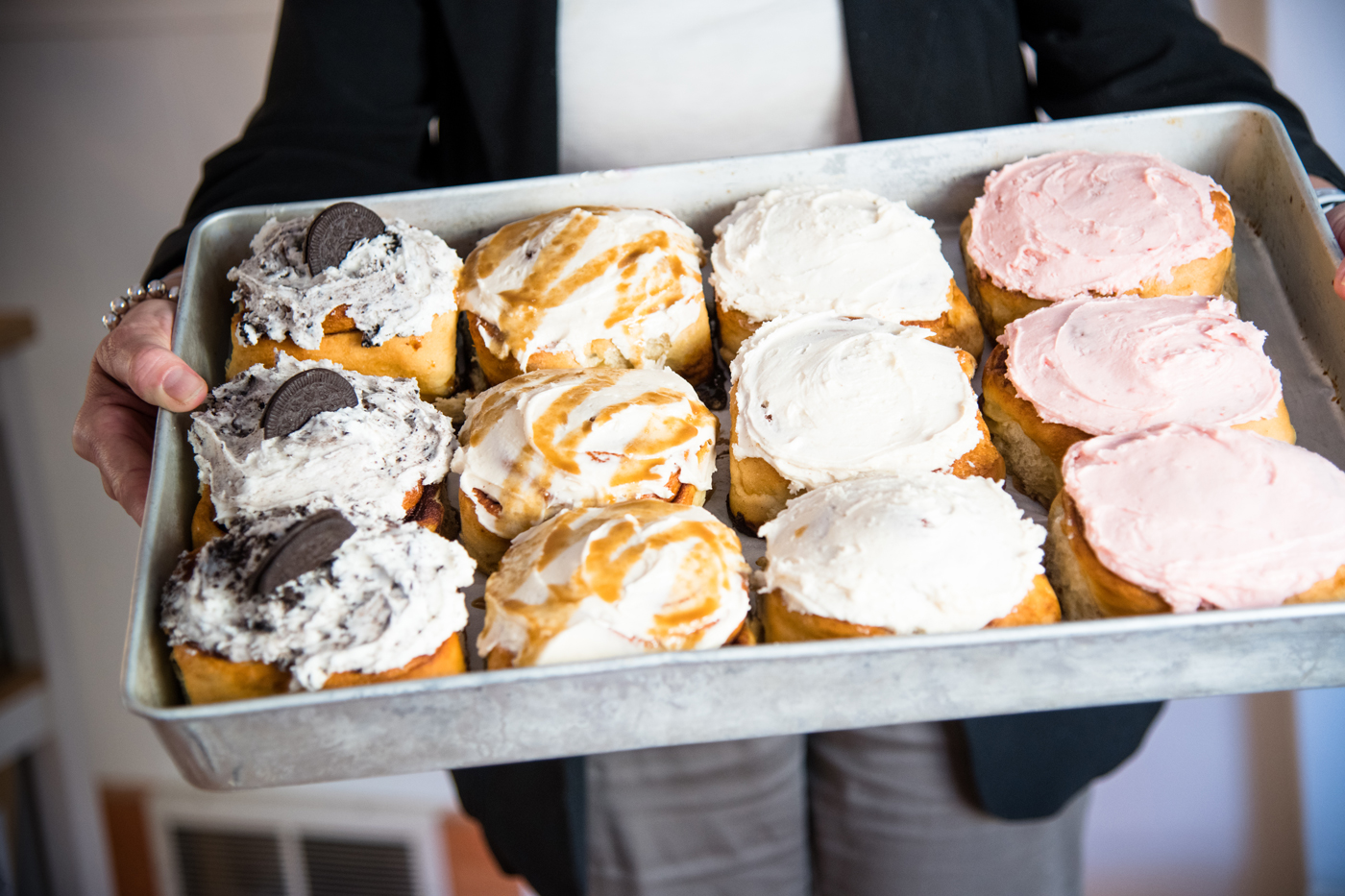 The vegan cinnamon roll flavours change seasonally, but have included classic, strawberry. caramel latte and Oreo in the past.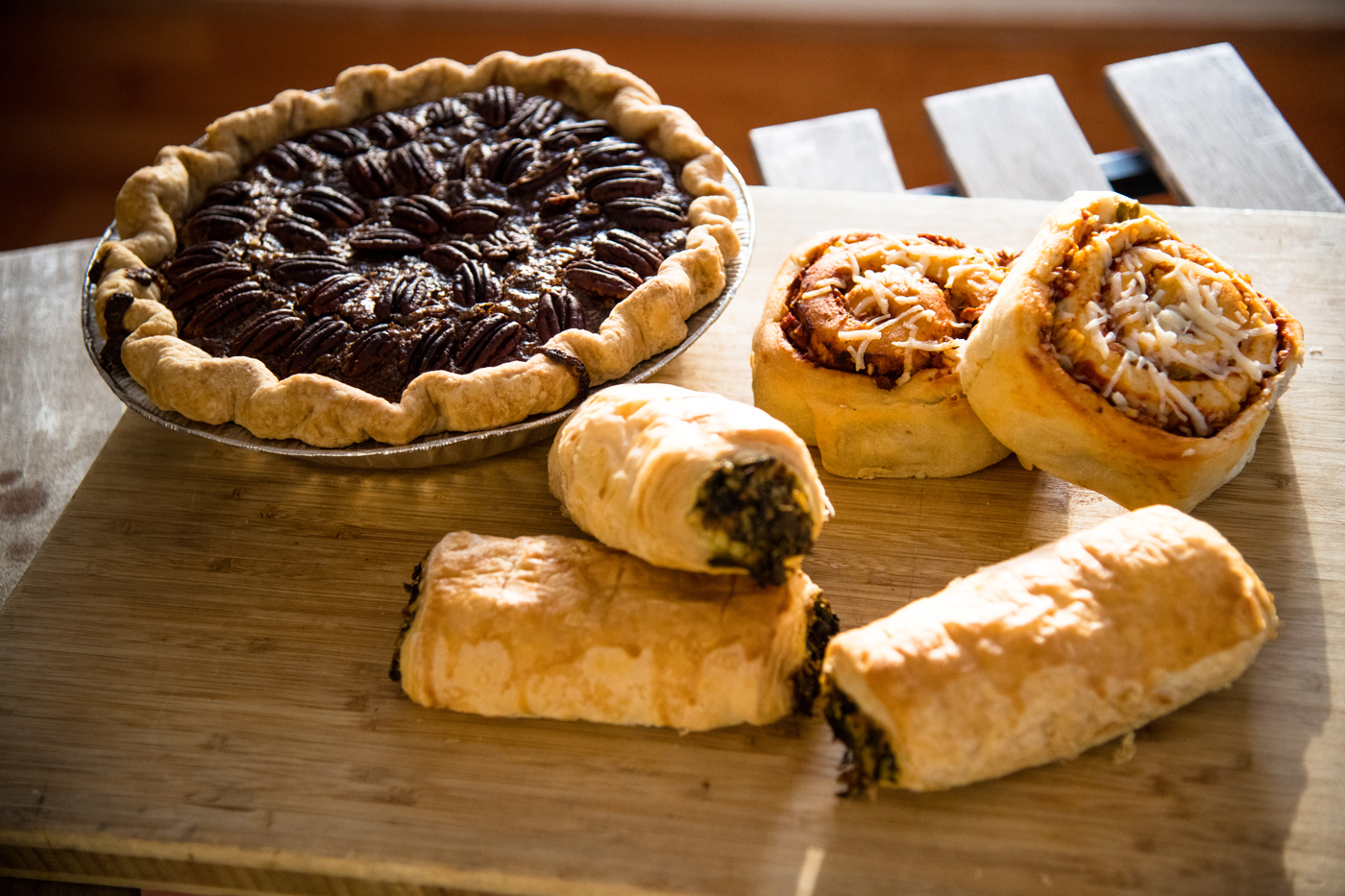 Vegan pecan pie, pizza rolls and spinach ricotta rolls from Canela.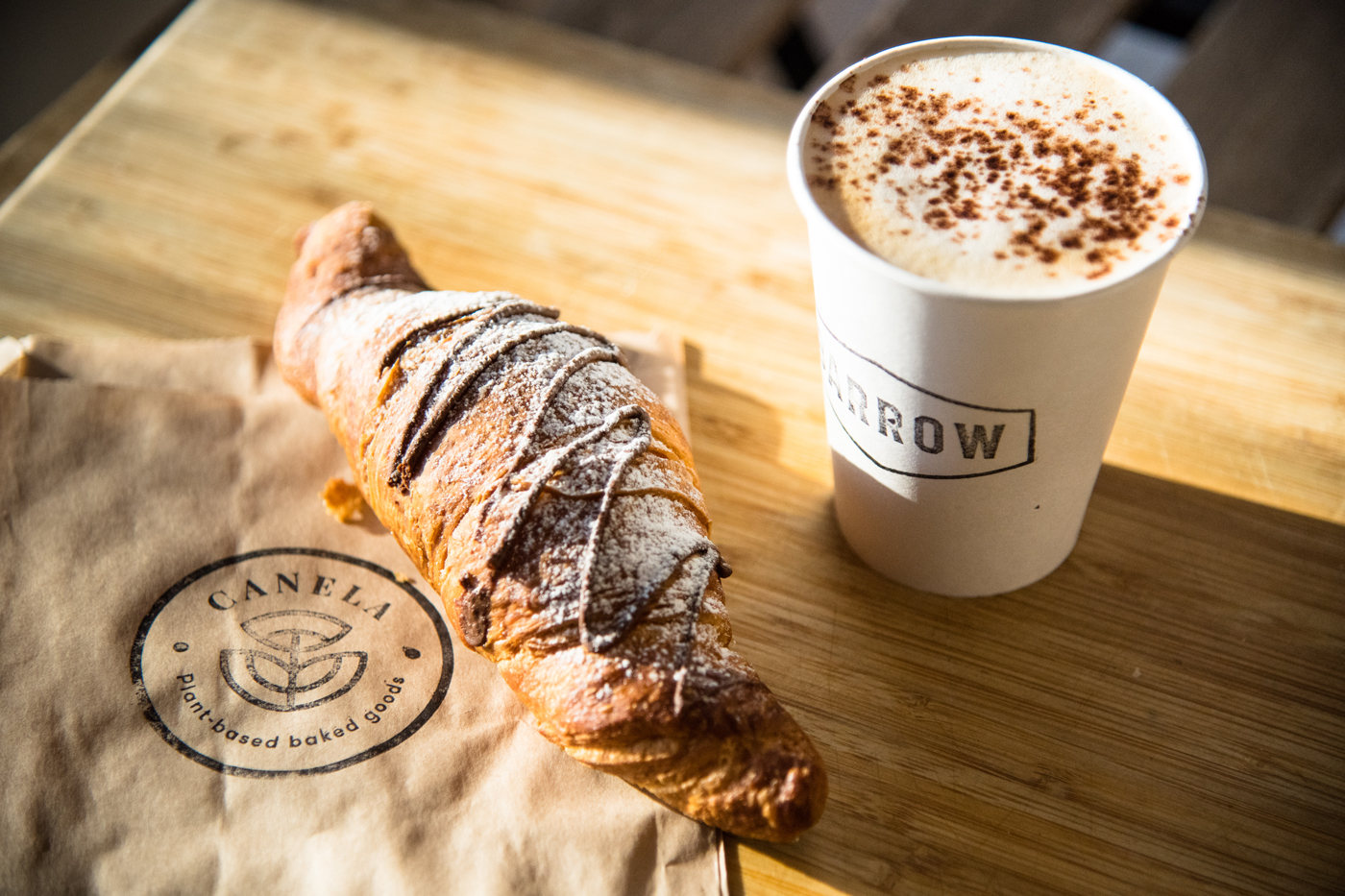 A chocolate croissant made with vegan Nutella and a Barrow coffee from Canela bakery.