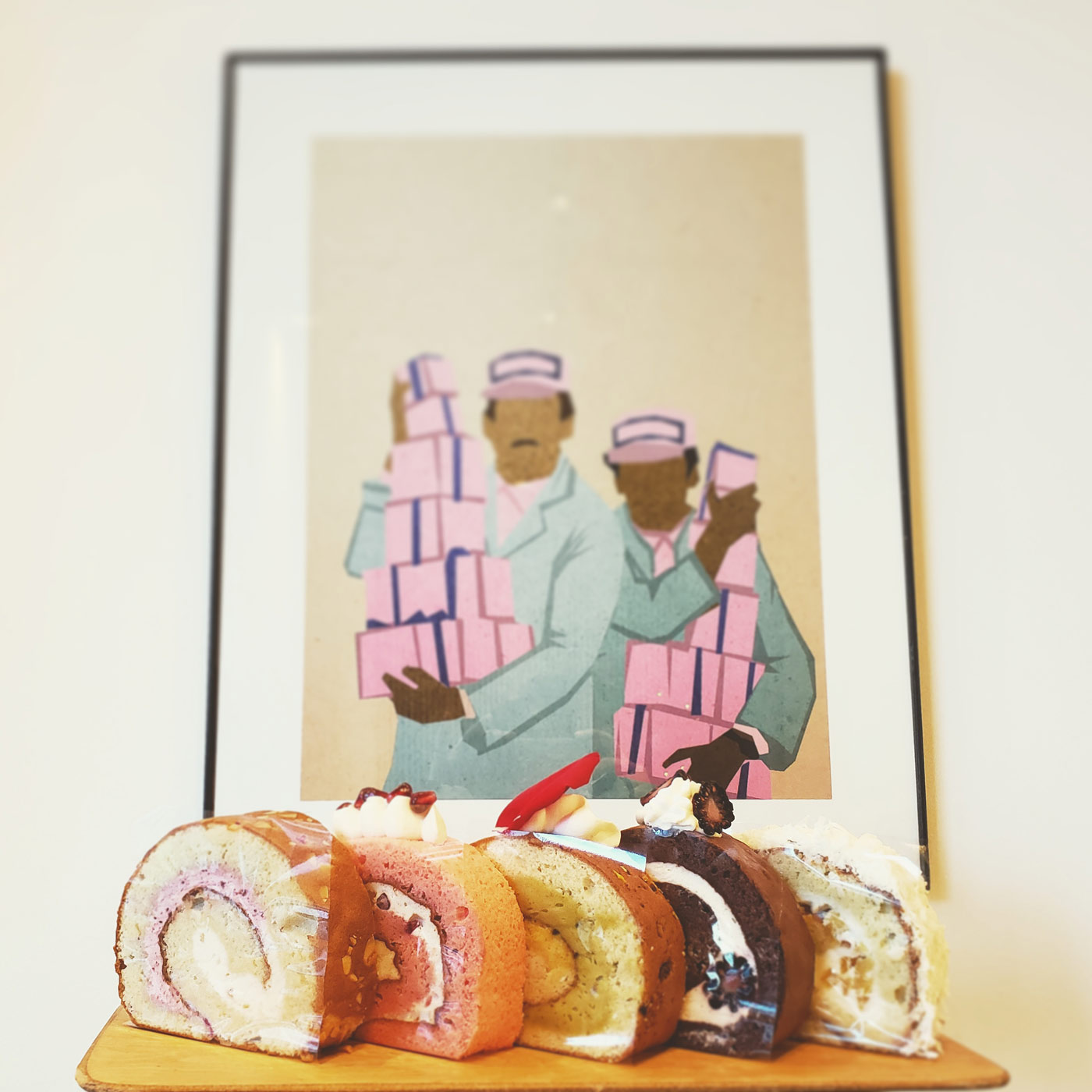 Most of us have seen a roll cake. Perhaps it was labeled as a jelly roll, roulade or a Swiss roll, but the idea of a thin layer of cake spread with cream or jam and rolled into a log isn't new.
The issue is, the roll cake experience often amounts to flavourless grocery store cakes or, even worse, those packaged Little Debbie Swiss Rolls — not exactly the greatest examples of the medium. Luckily, Lauren Ahn, the pastry chef and co-owner at Mari Bakeshop in East Village, knows that roll cakes can be a wholly delightful dessert when made properly.
Ahn, who quite famously was a pastry chef at French Laundry in the Napa Valley, obviously knows her stuff. When she and her bread-baking partner Doug Gregory opened Mari, she decided that roll cakes, along with choux pastries, would be the shop's signature bakes. Up until Mari, the cream-filled cakes had never really been part of Ahn's professional repertoire, but she grew up eating them in Korea and, more recently, would make them as a treat for her mother's friends. She has tweaked the Asian version (they're most popular in Japan) to better suit Calgarians' tastes.
"The difference is that the Japanese roll cake has a lot more cream," Ahn says. "It's almost all cream with very thin sponge. Whereas ours is more balanced in the sponge to cream ratio."
The construction of the cake is relatively simple: Ahn starts with a basic sponge, whipping the egg whites and yolks separately to create a light and fluffy batter. The filling is flavoured cream, with house-made jam and fresh fruit thrown in for certain flavours. Ahn doesn't use any preservatives, which means the cakes have a relatively short shelf life. She makes them fresh every day, but says it's okay to keep them in the fridge for a couple of days before eating them.
Mari offers its roll cakes in seven staple flavours: raspberry, blueberry, matcha, chocolate, coffee, chocolate hazelnut and coconut pineapple. Ahn also offers a special flavour every couple of weeks so that she can play with seasonal fruit and creative ingredients. The roll cakes sell for $4 a slice.
529 Riverfront Ave. S.E., 587-356-4461, maribakeshop.ca