The term "plant-based eating" is a relatively new addition to the vernacular, but veganism and vegetarianism aren't new. Rather, these diets have existed around the world for millennia. So, while the rise of contemporary plant-based dining spots is certainly good news for those who have chosen a meatless diet, there is a world of veggie cuisine to explore in some of the city's more traditional restaurants, as well. Here are just some of the spots in Calgary where veg-focused diners can get their fill of global flavours.
Ethiopian and Eritrean
This Ethiopian-Eritrean restaurant in the Beltline serves vegetarian and vegan appetizers and a full menu of vegan entrees. Injera and hearty stews are the order of the day, offered in varying spice levels from a combination of hot peppers and berberé, a staple Ethiopian spice blend. Pair the food with traditional teas or the Ethiopian beer St. George (a.k.a. Giorgis) and finish with a traditional coffee ritual.
910 12 Ave. S.W., 403-452-3498, 
abyssiniarestaurant.ca, @abyssinia_yyc
Lebanese
Ember's menu is not exclusively plant-based, but this Lebanese restaurant does have a dedicated vegan menu of meat substitutes, including Lightlife and Beyond Meat, in Lebanese staples such as shawarma and kafta. There are also lots of items made with vegetables, including dips and tabouli.
11670 Sarcee Tr. N.W., 403-567-7642, 
emberlounge.ca, @emberloungeyyc
Chinese
Conveniently located in Chinatown, Happy 
Veggie House offers vegan takes on some of the most iconic Chinese takeaway dishes, such as ginger "beef" and sweet-and-sour "pork." While you can get meat substitutes on rice or chow mein with a side of wonton soup or dumplings, they also do a tasty eggplant-and-tofu dish that doesn't need to impersonate anything.
109, 303 Centre St. S.W., 587-955-8633, 
happyveggiehouse.com, @happyveggiehouse
Venezuelan
While this Venezuelan restaurant on 17th Avenue S.W. mostly promotes itself for having a gluten-free menu, there are also plenty of vegan items. From arepas and empanadas to a vegan take on pabellón criollo (a Venezuelan national dish of beans and rice), Heaven has plentiful offerings for veg eaters looking for a taste of paradise.
1013 17 Ave. S.W., 403-249-3037, 
heavengf.com, @heavenyyc
Pan-Asian
The owners of Heart's Choices, local purveyors of tasty Thai-inspired vegan fare, opened Nan's Noodle House in the fall of 2020. Nan's specializes in vegan noodle dishes from across Asia, including Japanese ramen, Vietnamese pho, Thai khao soi and Korean udon. Nan's also has banh mi and refreshing iced beverages.
3103B Edmonton Tr. N.E. 403-455-0590, 
nansnoodlehouse.com, @nansnoodlehouse
Mediterranean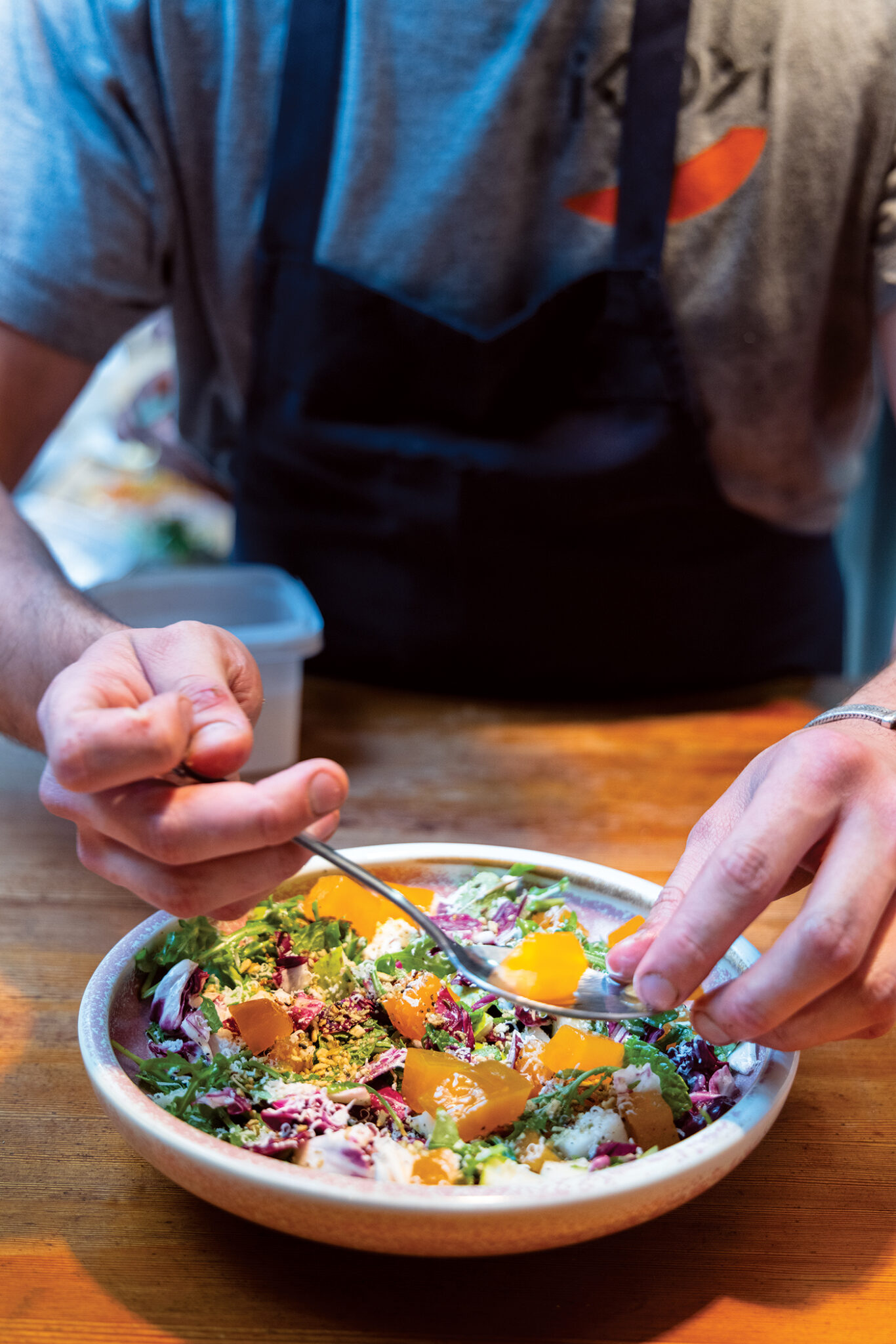 One of the most beautiful restaurants in the city is also home to some of the brightest, freshest Mediterranean cuisine in Calgary. You can find the usual suspects like hummus, labneh and falafel, as well as creative offerings like the chamomile and melon salad. Since several dishes contain cheese and/or eggs, lax vegetarians have more options than vegans at Park, but there's certainly something for everyone. It's also a great place for sober diners, with inventive zero-proof cocktails, as well as Annex Ales' artisan sodas and comforting hot beverages.
340 13 Ave. S.W. (Central Memorial Park), 403-263-2999, sidewalkcitizenbakery.com, 
@parkbysidewalk
Korean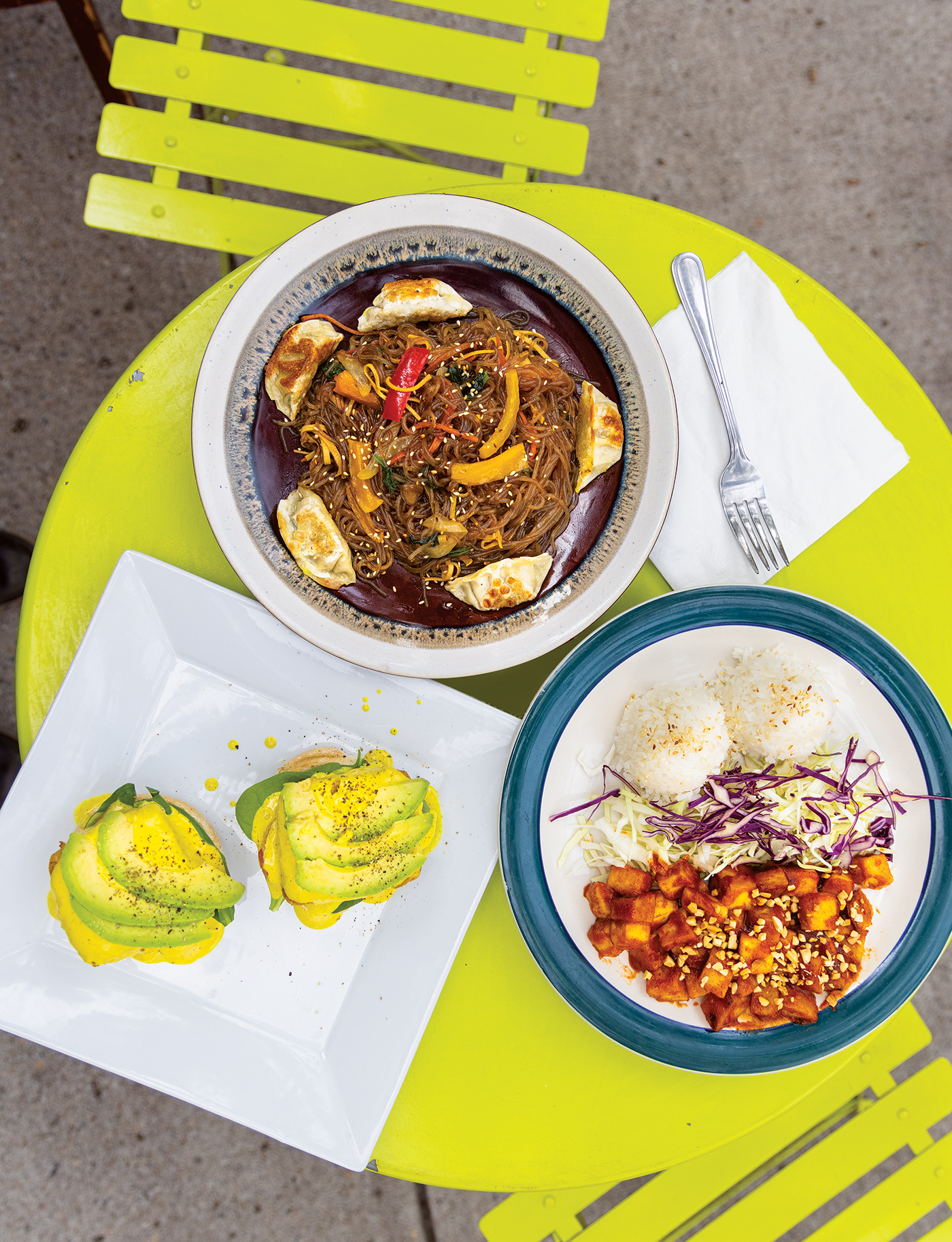 Run by a YouTuber with the username "CheapLazyVegan," this Korean-leaning eatery offers breakfast and daytime fare inside The Academy fitness studio. There are the usual suspects like japchae, bibimbap and bulgogi (the latter also available in burrito form), plus Western-ish breakfasts and hearty rice bowls. The house special is sweet potato and tofu air-fried in yangnyum (sweet and spicy) sauce served with cabbage and rice. Pair it with something from the extensive smoothie menu.
637 11 Ave. S.W., 403-263-3126, 
savegcafe.ca, @savegyyc
Vietnamese
This family-run restaurant used to serve meat, but in 2014, the proprietors decided to focus on entirely vegan Vietnamese food. Tamarind recently moved from downtown to the Beltline, but the menu remains intact and delightful. There's a range of noodle soups, including pho, vermicelli and rice dishes, as well as Vietnamese crepes and mango salad. Many dishes are made with mock "meats" including a ham substitute that is especially tasty.
908 12 Ave. S.W., 403-262-6644, tamarindyyc.ca
Global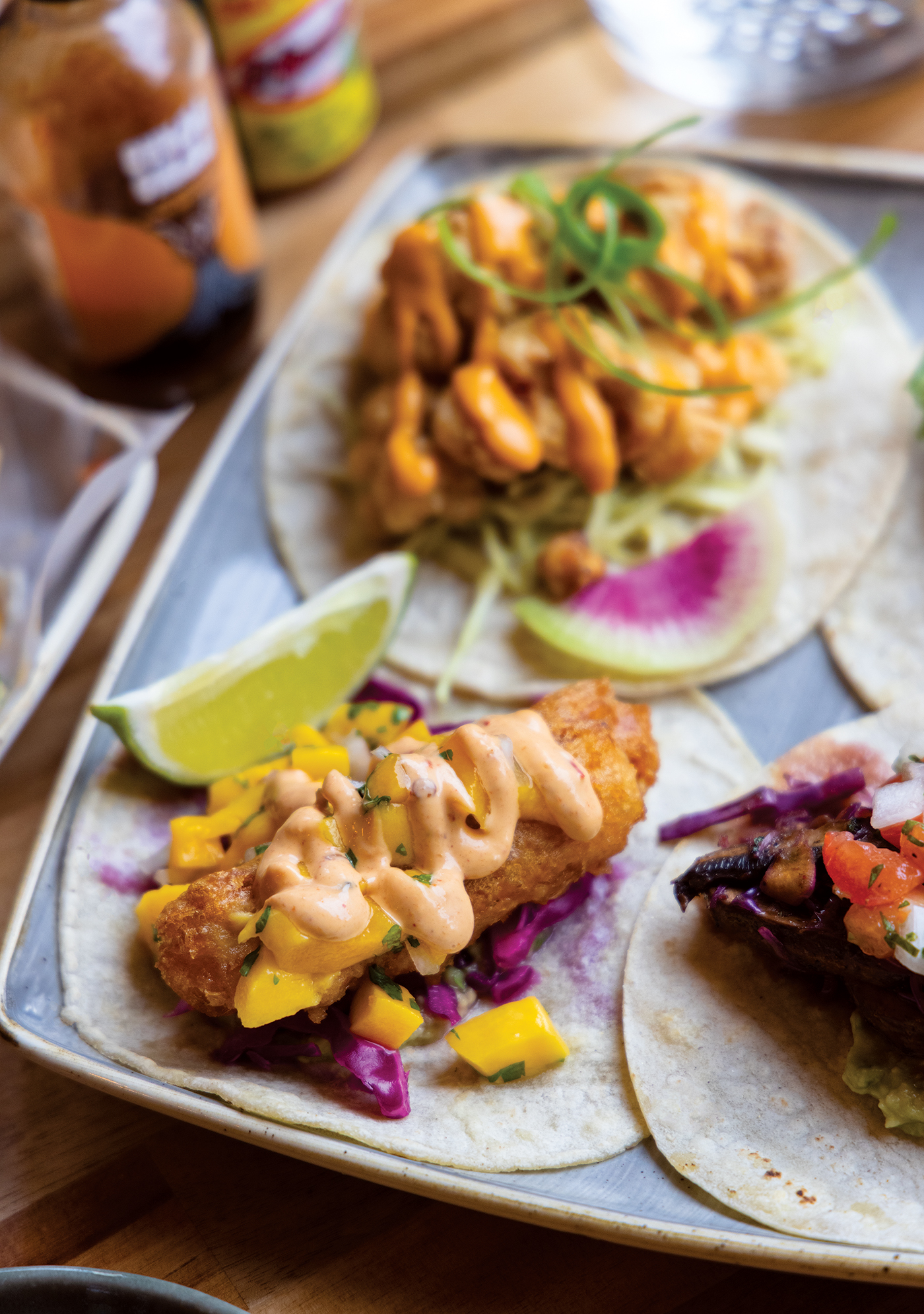 The popularity of Beltline-based Vegan Street led its ownership to open a taco bar in Inglewood this past summer. The new location serves its own takes on Mexican restaurant standards like nachos with "cheeze" and tacos, burritos and bowls made with seasoned veg and meat substitutes. There's also a standout asada portobello as well as non-Mexican offerings such as watermelon poké.
1413 9 Ave. S.E., 403-453-3282, 
veganstreet.ca, @veganstreetinglewood
Indian
You can find vegan and vegetarian options at just about every South Asian restaurant, but Veggie King in the northeast has an entirely vegetarian menu. Fans of paneer will find many delights here: scrambled, with spinach, with gravy and more. Also great are the dal, stuffed parantha and malai kofta (veggie balls with gravy). The restaurant is popular enough to offer a subscription tiffin service.
49 Savanna Blvd. N.E., 403-583-1111,
 veggieking.ca, @veggiekingsavanna
Indian
This family-run Indian-fusion restaurant near Centre Street Station serves traditional dishes made with plant-based imitator ingredients including Beyond Meat. Pick your spice level (the highest is called "consult a doctor") and either a bowl or "burger." Everything on the menu is vegan, including the decadent slices of cake.
215 6 Ave. S.E., 587-351-5253, 
veginyyc.com, @veginyyc
Japanese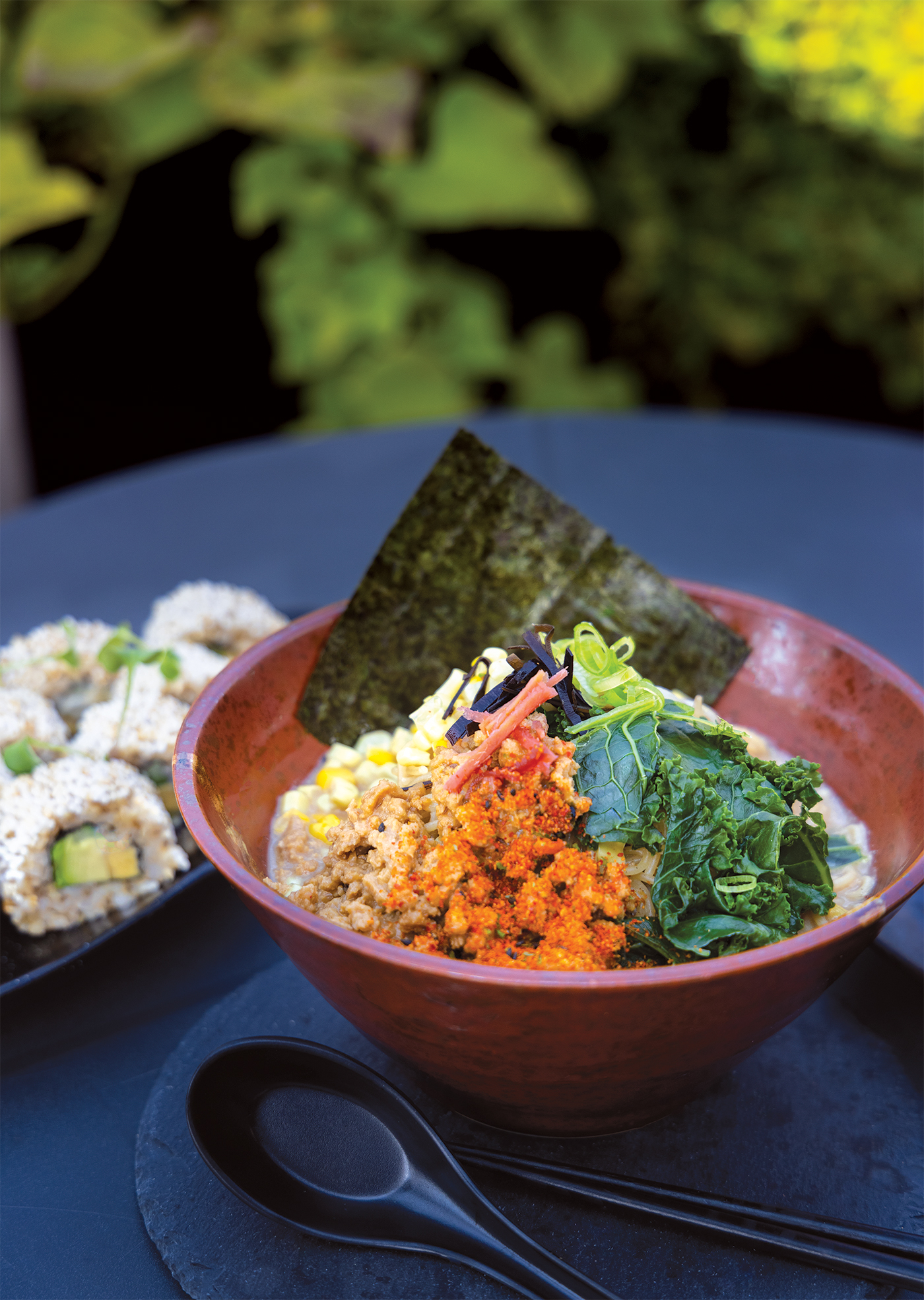 This dainty nook in Hillhurst serves whole-ingredient vegan dishes inspired by a range of international cuisines — though the menu skews mostly Japanese. Two of the biggest draws are the "sushi" and ramen. The California roll is made with avocado, mayo, crispy cucumber and vegan-version tamagoyaki, while the ramen is a satisfying surprise, with its broth made creamy by an array of nuts and seeds to give the same richness of a traditional meat-based broth. WholeLifeGo also has a small market of take-home products, including you-make sushi cone kits.
340 14 St. N.W., 587-352-5433, wholelifego.com, @wholelifego
Yemeni
Just blocks away from the 10th Street Bridge, this new Arabian Peninsula restaurant has a menu that is admittedly heavy on meat dishes. However, the vegetarian section of the menu has many great options for plant-based eaters. Most of the meatless dishes revolve around white beans — served soft or charred, with herbs, tomatoes, allia and bread — but the signature dish is salta, a hearty vegetable stew cooked in a lava stone pot. The price-to-portion ratio is excellent, and your meat-eating friends won't even realize that they're at a destination for vegans.
402 8 St. S.W., 403-452-8595,
 yemenivillage.ca, @yemenivillage.ca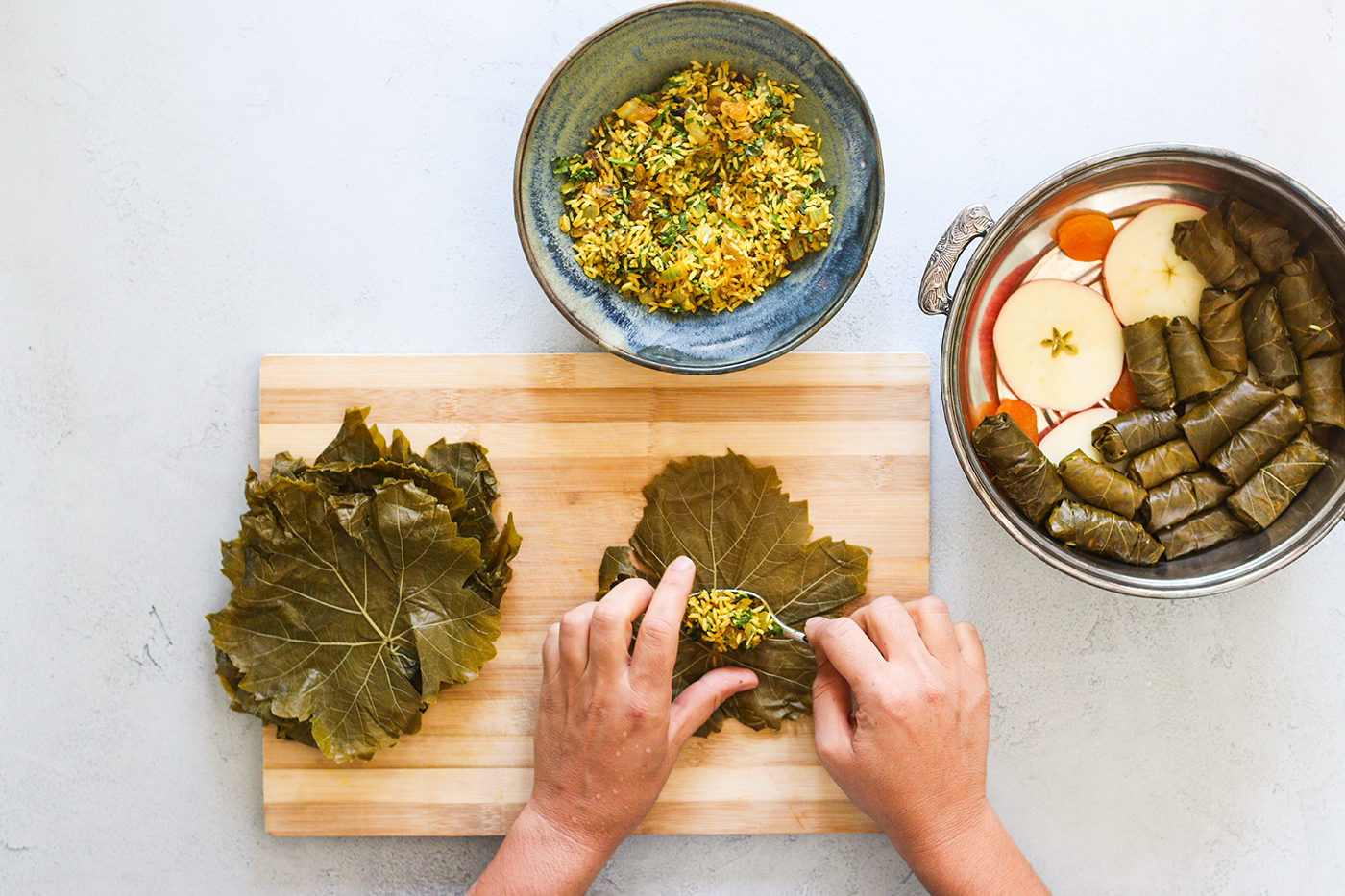 Cookbook author Roni Zaide was a chef at vegetarian restaurant The Coup for seven years and has also cooked internationally. These days, Zaide teaches cooking classes under the name Roni's Kitchen (also the name of her cookbook). Though Zaide is of Iranian descent, her cookbook and classes aren't focused exclusively on Middle Eastern cuisine — she divides her recipes into sections titled "home," "travel" and "Calgary." Zaide's online classes make for a great date-night in.
roniskitchen.com, 
@roniskitchen
[Correction: The print version of this story had the wrong address for WholeLifeGo and stated that the restaurant uses tamagoyaki instead of imitation crab in its California roll, when it actually uses vegan-version tamagoyaki. The photo caption in the first image also identified the restaurant as saVeg Cafe, when it is actually WholeLifeGo. We regret the errors.]