Calgary's newest hot spot has officially opened in the Beltline. Spread out over two levels, Greta is home to more than 50 arcade games, a dance floor and a restaurant/bar area serving up globally-inspired street eats and shareable cocktails. Grab some friends and head down to experience the high-energy vibe and colourful atmosphere.
Here's what to expect at Greta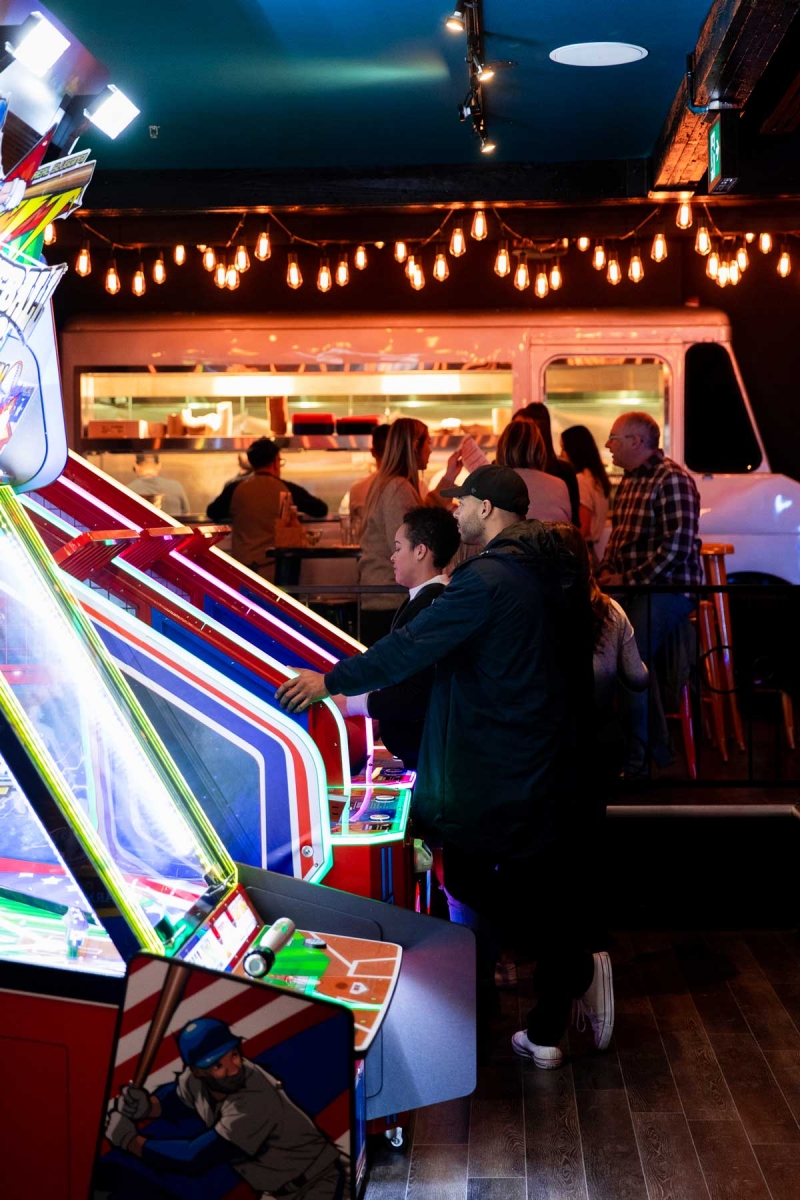 The Food
Focused on globally-inspired street eats, Greta's food menu features ginger beef bao buns, currywurst with a pretzel, japchae, New York pastrami, kushari and more. While you can grab a seat in the restaurant and bar area for table service, guests can also take matters into their own hands by ordering at the kitchen window (just look for the white food truck facade at the back of the building) and picking up their own food when its ready.
The best time to check out Greta's menu might just be during its happy hour, which runs Tuesday to Saturday from 3 p.m. to 6 p.m. That's when you can get items like the Jamaican patties, Greek doughnuts and L.O.W. chip truck fries for only $4 and take advantage of deals on select drinks.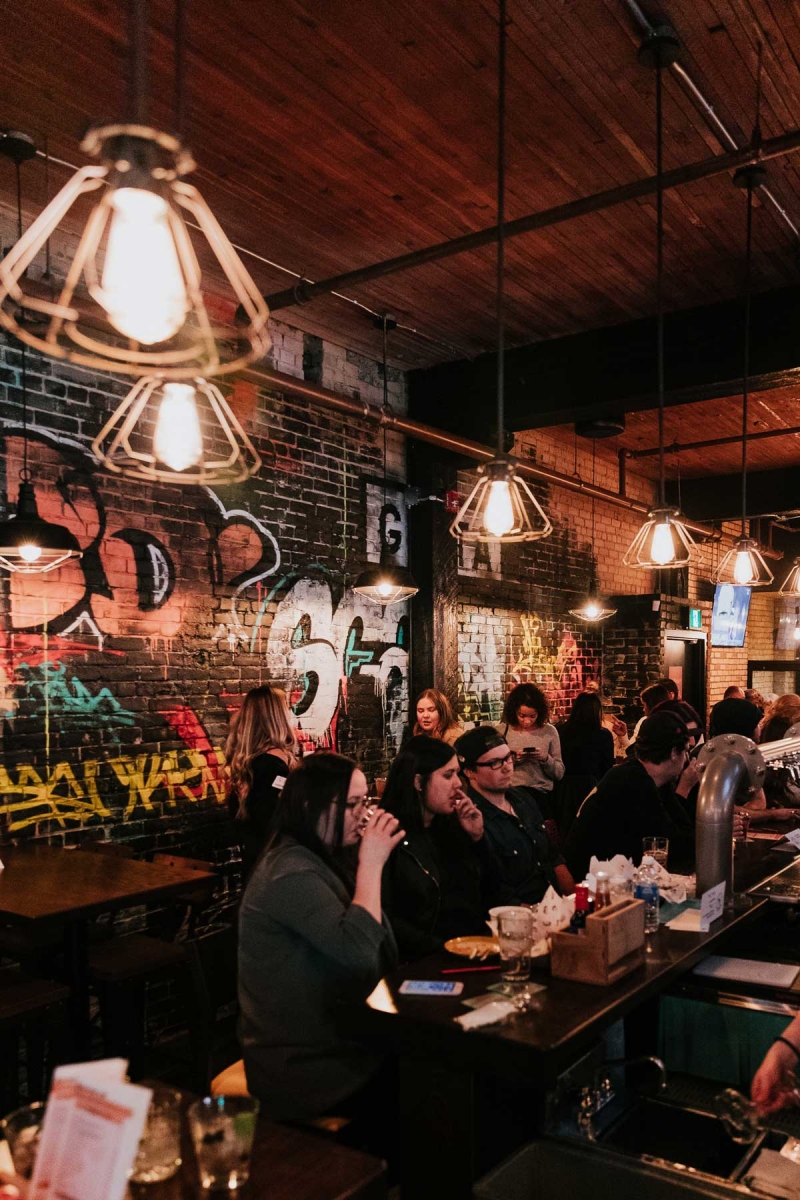 The Drinks
A large selection of beer (including a house blonde and brown beer made by Wild Rose Brewery), a handful of wines and some tasty cocktail creations round out Greta's drink menu. While most of the cocktails are available as two-ounce drinks for one, you can also try one of the shareable cocktails with some friends. There are six-ounce cocktails that have to be shared by at least two people and 12-ounce cocktails that have to be shared by at least four people. Shareable cocktail options include the Piper (with gin, St. Germain, vanilla syrup, citrus, cucumber and basil) and the No Regrets (with spiced rum, chambord, grapefruit juice and tropical Red Bull).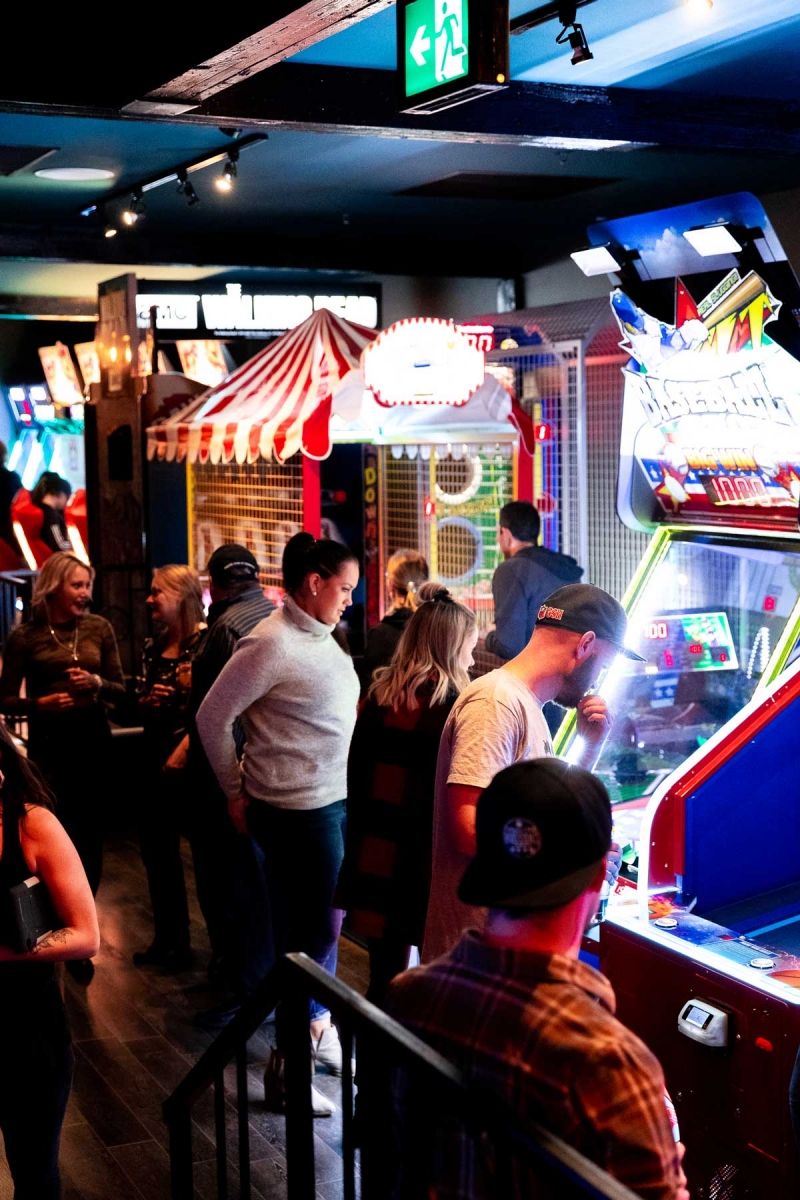 The Games
Greta has more than 50 arcade games spread across its two levels, including Donkey Kong, Bubble Hockey, ping pong, Ms. Pacman, NBA Jam, Shoot to Win basketball games, skeeball and more. Guests use a re-chargeable card with credits to play the games, which generally require four to eight credits each.
If the games are your main reason for visiting Greta, you'll want to swing by on Tuesdays to take advantage of half price games starting at 6 p.m. or on Sundays when games are $5 per hour.
213 10 Ave. S.W., 403-479-7842, gretasbar.com