As the owner of Yann Haute Patisserie, chef Yann Blanchard has been delighting Calgarians for years with his beautiful cakes, pastries and macarons. Now, he's opened his newest dessert venture, and you don't have to travel far from his Mission shop to find it.
Blanchard has wanted to open a soft serve venture for around two years now, and ended up leasing the home right next door to the bright yellow one housing his patisserie to bring the idea to life in mid-August. The soft ice cream shop gets its name from a French candy called berlingot.
One of the things that sets Berlingo apart from many other ice cream shops is that the team makes their own soft serve mix featuring ingredients like organic milk from Nobleford, Alberta. Served at a temperature between -7 and -8 degrees Celcius, the soft serve comes in flavours like pineapple-lime, mango passion, Madagascar vanilla bean, raspberry cherry and more.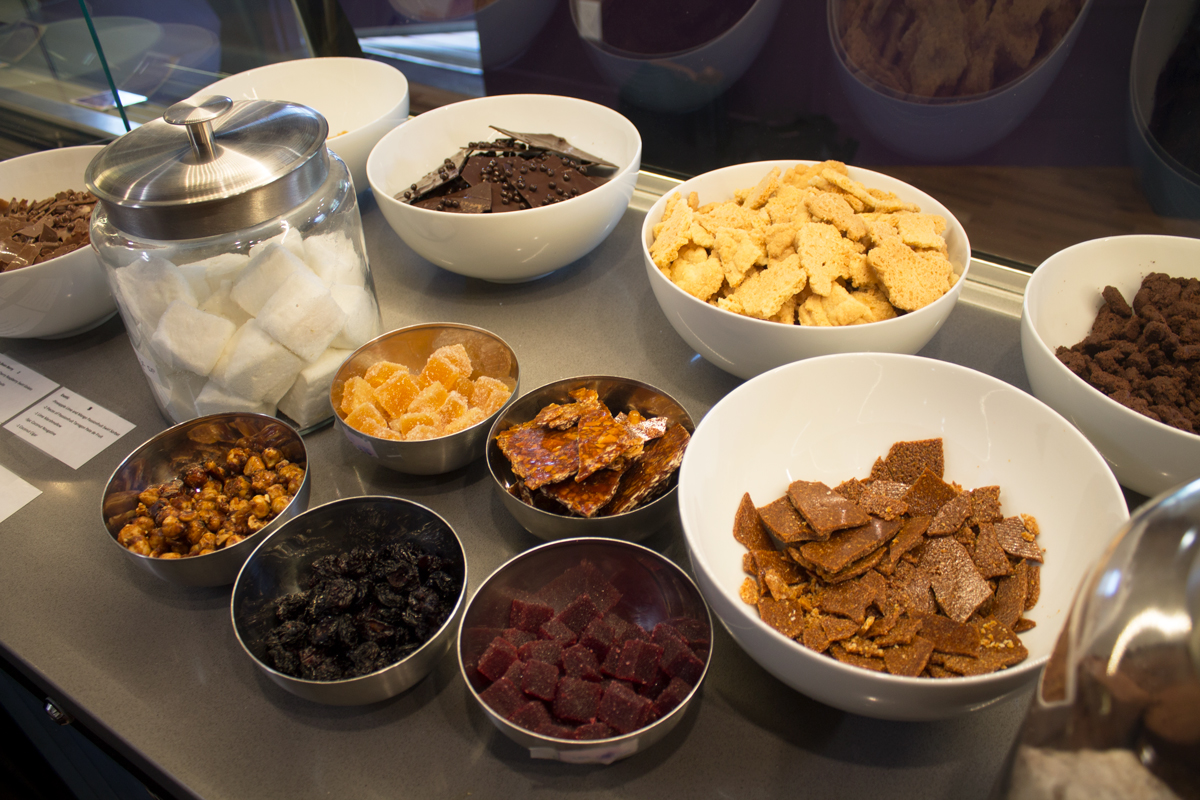 At Berlingo, the soft serve toppings are just as impressive as the soft serve itself. The team makes its own chocolate, lime and vanilla bean marshmallows, coconut nougatine, caramelized hazelnuts, raspberry or passion fruit and tarragon pate de fruit, caramelized puff pastry, cigar pastries and more.
To really see how the soft serve and toppings work together, try one of the chef designed soft serve creations Blanchard has come up with for $8.55. The Exotic chef designed soft serve, for instance, is topped with lime marshmallow, passion fruit and tarragon pate de fruit, coconut nougatine and a coconut cigar. You can also pick and choose which toppings you want on your soft serve and have your dessert weighed to determine the price. And if you want to keep things really simple, you can get a cup of a single soft serve flavour or two flavours swirled together with a cigar pastry for $6.25.
And soon, soft serve and toppings won't be all you'll find here. When the weather gets colder, Blanchard plans to introduce his next sweet offerings, handmade chocolates and hot chocolate drinks, to the shop as well.
327 23 Ave. S.W., 403-764-1866, berlingocalgary.com