Calgary's 17th Avenue S.W. is an obvious dining destination, but many people don't venture further west than 14th Street. But keep going up the hill towards the neighbourhoods of Killarney and Rosscarrock and you may be surprised to find quite a few restaurants, markets and take-out joints that offer a range of authentic international cuisines including Greek souvlaki, Korean beef and Lebanese fatayer. Many of these places are family-run, some have been here for decades and, best of all, most of the menu items are a little easier on the wallet.
Here are 11 places to eat along 17th Avenue S.W. between 24th and 37th Street S.W.
1.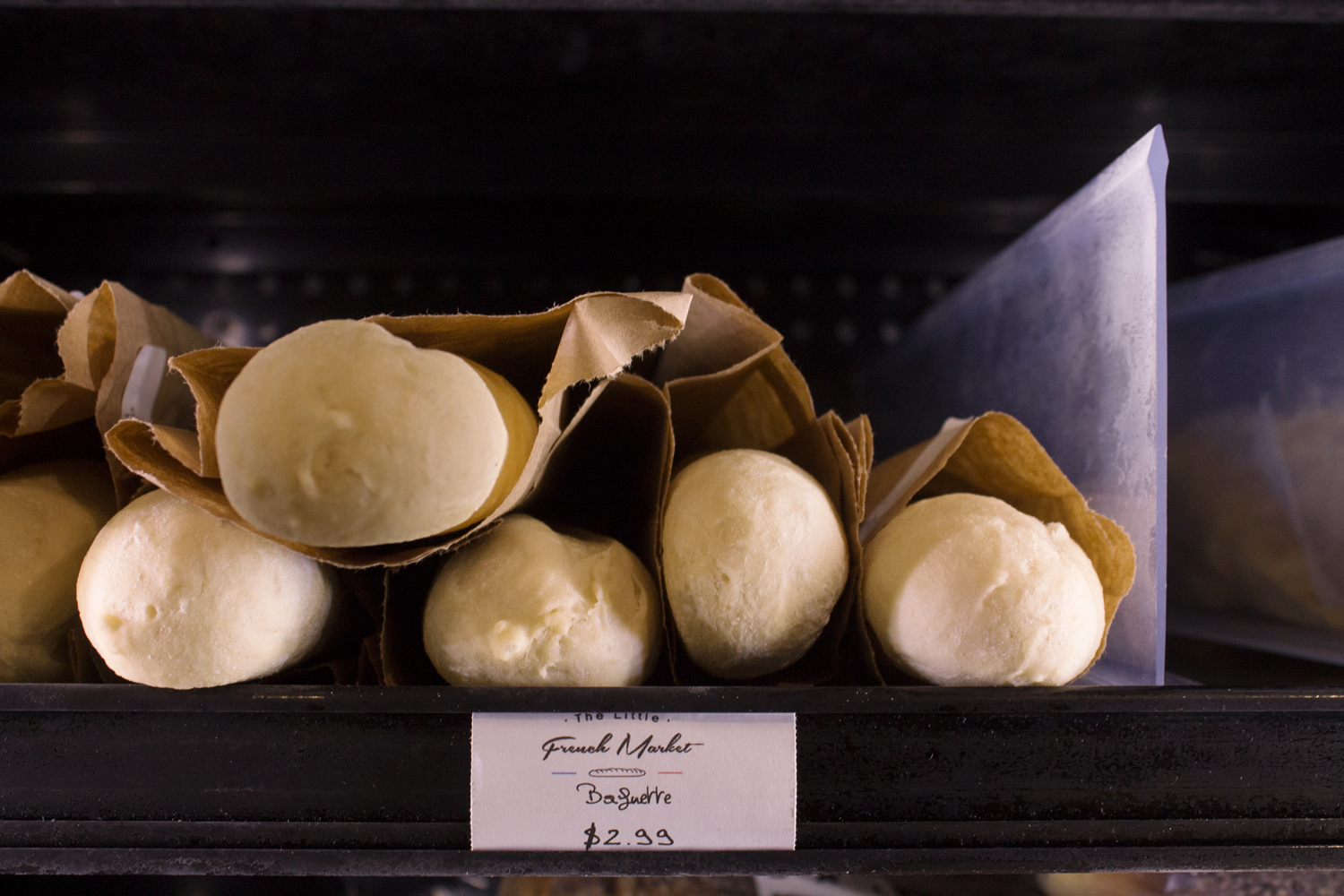 The far-left corner of the Casel Marché apartment building is the French food trifecta. Cassis Bistro does classic French food in a cozy and relaxed atmosphere. It's open for brunch, lunch and dinner, but the warm croquet madame sandwich with béchamel sauce, ham, cheese and a fried egg is a must-try at brunch. Next door, the same owners opened Vélo Café and The Little French Market. Fill your shopping bags at the market with items such as fresh baguettes and charcuterie then grab a freshly baked croissant to-go from the café.
 Read more: What to Buy at The Little French Market
2505 17 Ave. S.W.; 403-262-0036 (Cassis Bistro), thecassisbistro.ca; 403-452-8356 (Vélo Café and The Little French Market), velocafeyyc.com, thelittlefrenchmarket.com
2.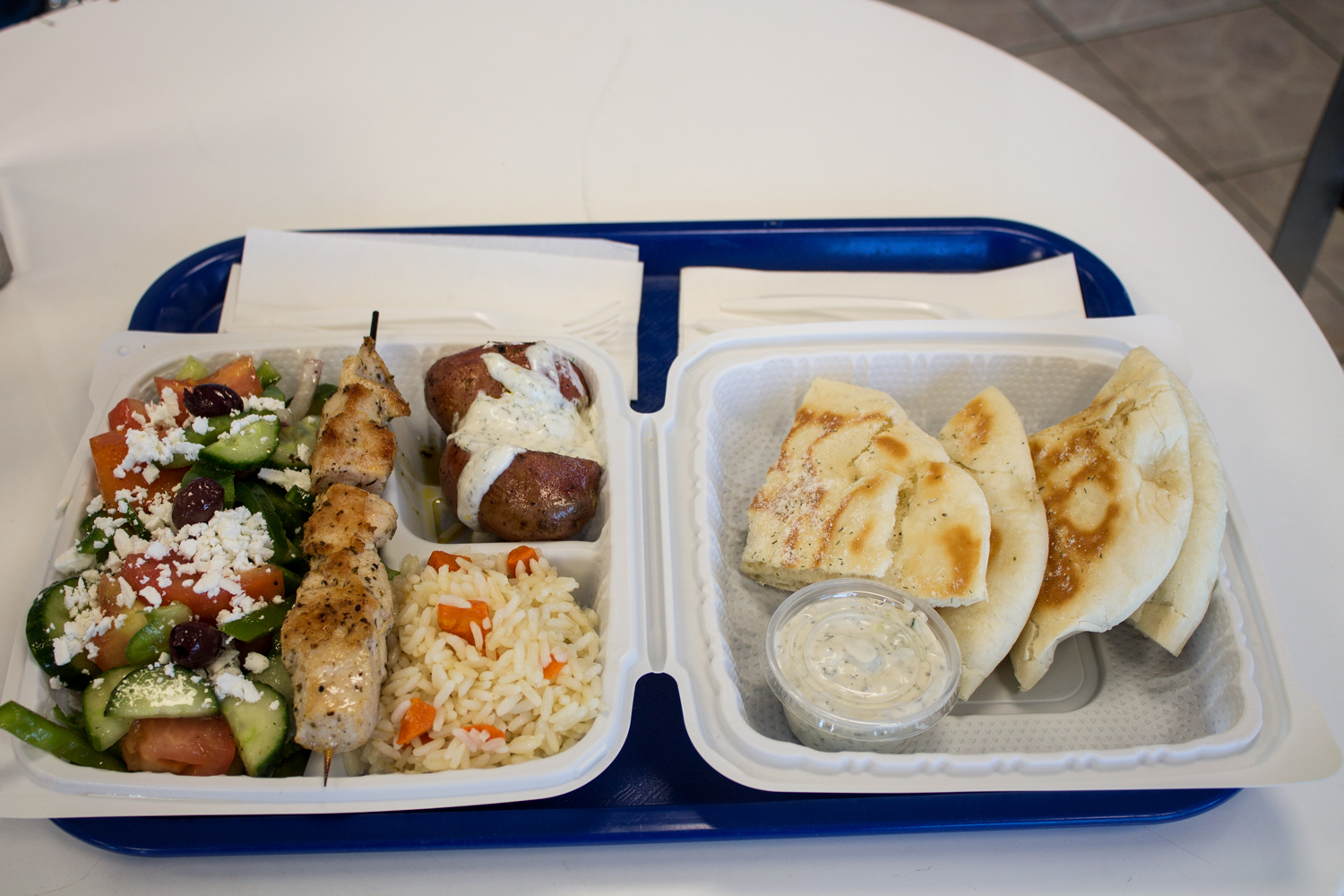 Harry Markakis opened Kreta Souvlaki in 2001 and has since passed it onto his son, George. It's part Greek restaurant and part convenience store. Everything on the menu is made-to-order, the tzakiki is homemade (you'll want to order extra) and the most popular items are the lamb or chicken souvlaki and the calamari. The menu also includes gyros, spanakopita, dolmades (rice in grape leaves) and moussaka (a Greek casserole dish).
2623 17 Ave. S.W., 403-457-0040, kretasouvlaki.com
3.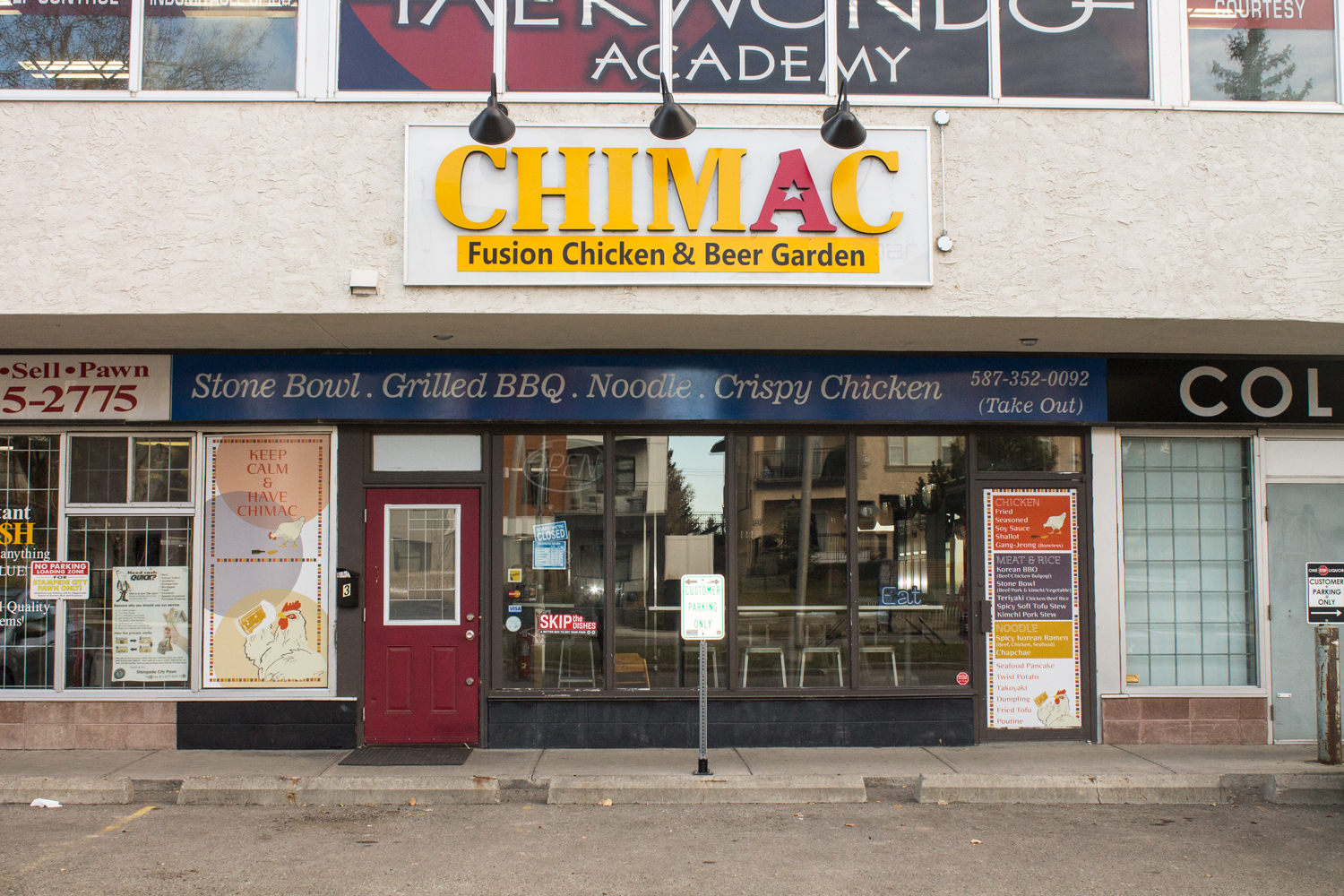 Chimac is a small Korean-inspired restaurant and bar. The menu includes some pub-style fare such as poutine and onion rings, but the focus is on the Korean items, which include several Korean fried chicken dishes, spicy rameyon (like homemade instant noodles with kimchi), bulgogi (seasoned beef with rice and vegetables) soft tofu stew and seafood pancakes. It's open late every day (except Monday) until 12:30 a.m.
2711 17 Ave. S.W., 587-352-0092, chimacrestaurant.com
4.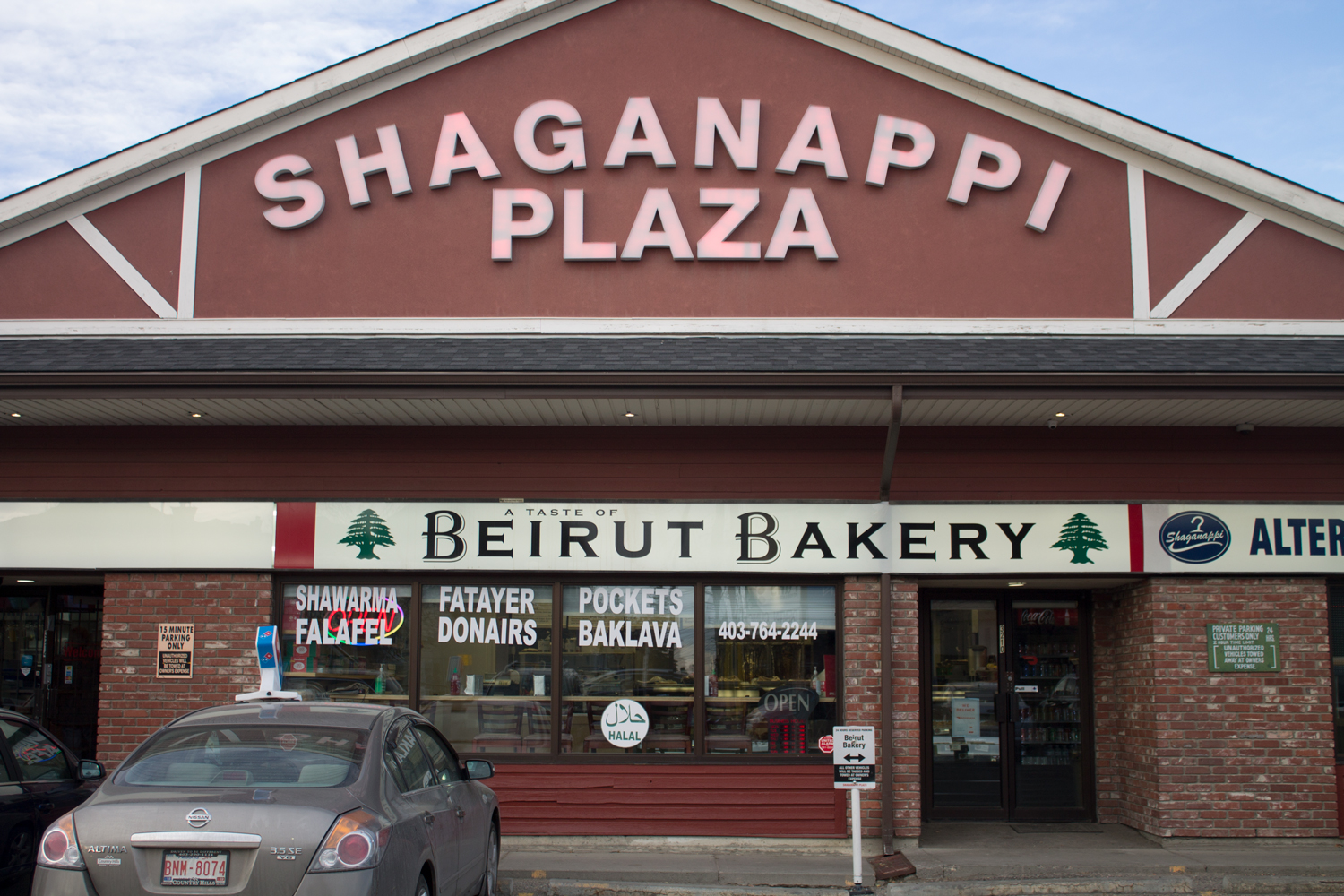 Go to this tiny take-out spot inside the Shaganappi Plaza strip-mall for some sweet and savoury Lebanese treats. The display counter at the front is packed with trays of traditional pastries, such as fatayer (stuffed with spinach, meat or cheese), multiple kinds of Lebanese baklava, shoaybiat (stuffed with pistachio) and mashabak (honey dough pastry). The menu also includes shawarma, donairs, pockets, falafel and meat pies.
3210 17 Ave. S.W., 302-764-2244, beirutbakery.ca
5.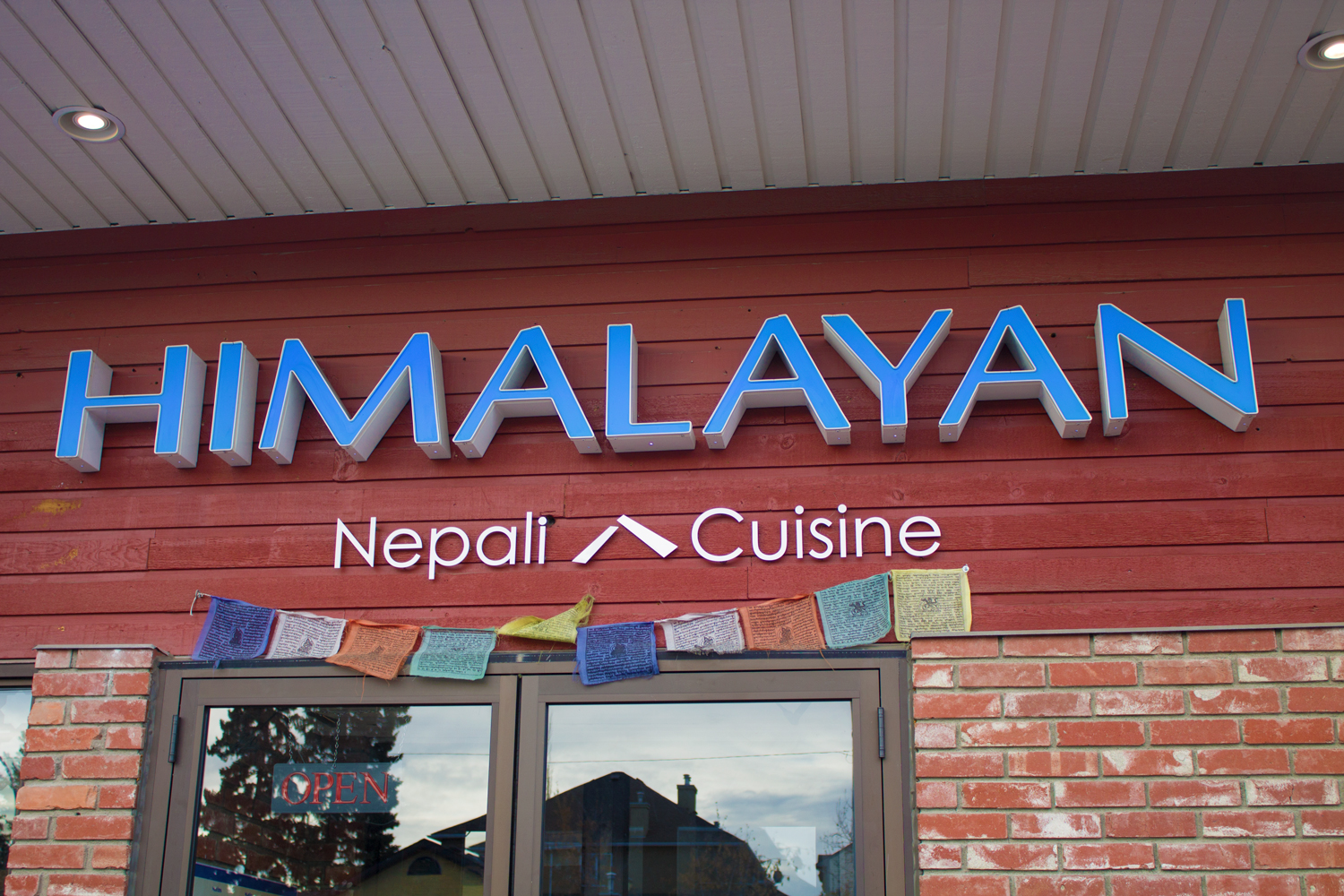 Reservations are recommended at The Himalayan, also located in Shaganappi Plaza. It serves Nepali cuisine, which uses similar ingredients you'd see in Indian cuisine such as spiced meat, lentils, rice and paneer (cheese). Many of the dishes are served in a stir-fry style with sizzling and tender marinated meat (get the lamb) cooked in a clay oven. This is a great choice if you're looking for lots of vegetarian options. Order the vegetable momo, steamed dumplings filled with mozzarella, veggies, herbs and spices served with a tomato-based dipping sauce.
3218 17 Ave. S.W., 403-984-3384, himalayancuisine.ca
6.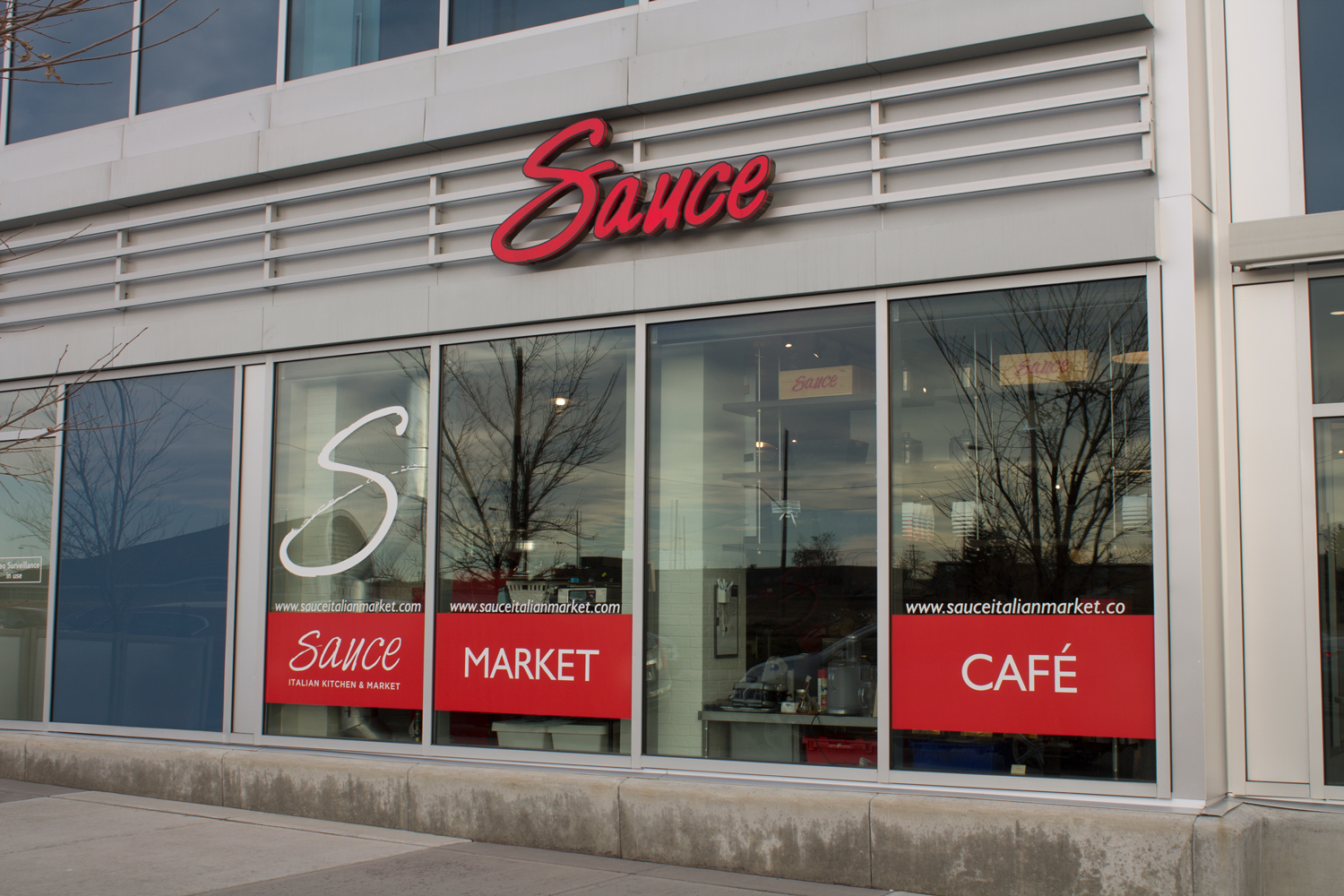 This Italian super-store features a bakery, deli, market and restaurant all in one space. A stand-out item to hunt down here is the bakery's 12 kinds of cannoli. They're made with a recipe from the owner's mom and were named one of Calgary's 25 Best Things to Eat in 2018. The onsite restaurant, Sauce, has daily features including $12 pasta on Sundays and Mondays as well as a $4.99 happy hour, Tuesday to Saturday from 3 to 6 p.m.
3326 17 Ave. S.W., 403-727-7627, sauceitalianmarket.com
7.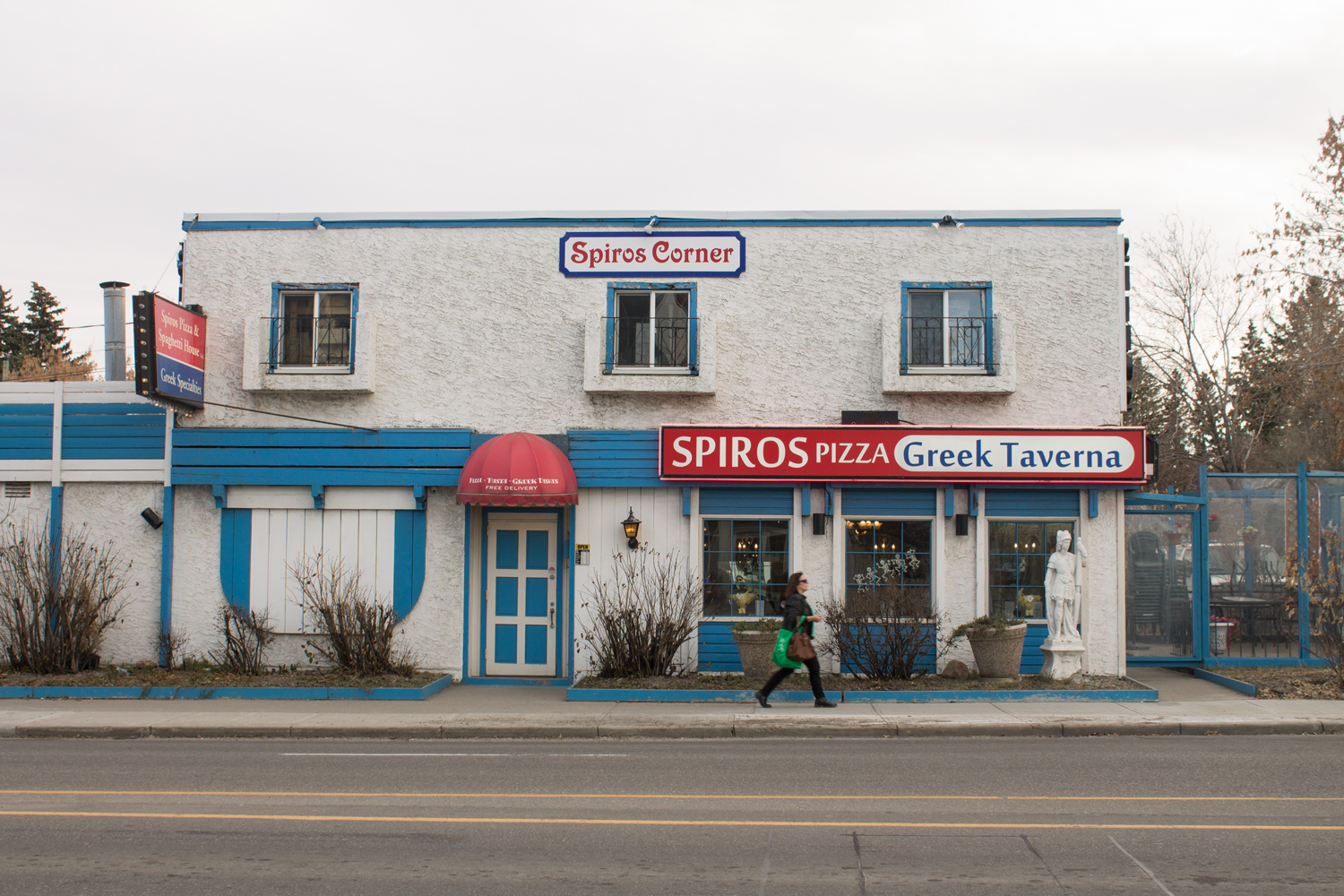 This family-run Greek-Italian restaurant opened 49 years ago and the pizza here is a local treasure. There are a whopping 17 kinds of specialty pizzas and 49 regular pizzas (yes, you read those numbers correctly). The Ioannis Special is named after the owner's grandson and is topped with pulled lamb, garlic, tomatoes, onions and feta. Each of the owner's granddaughters also has a pizza named after them. Try Annah's Island Pizza with roasted chicken, pineapple, mozzarella and a homemade sweet-and-spicy tomato sauce. The menu also includes steak, ribs, pasta and Greek entrees such as paidakia (broiled lamb chops).
1902 33 St. S.W., 403-685-4444, spirospizza.ca 
8. Bow Bulgogi House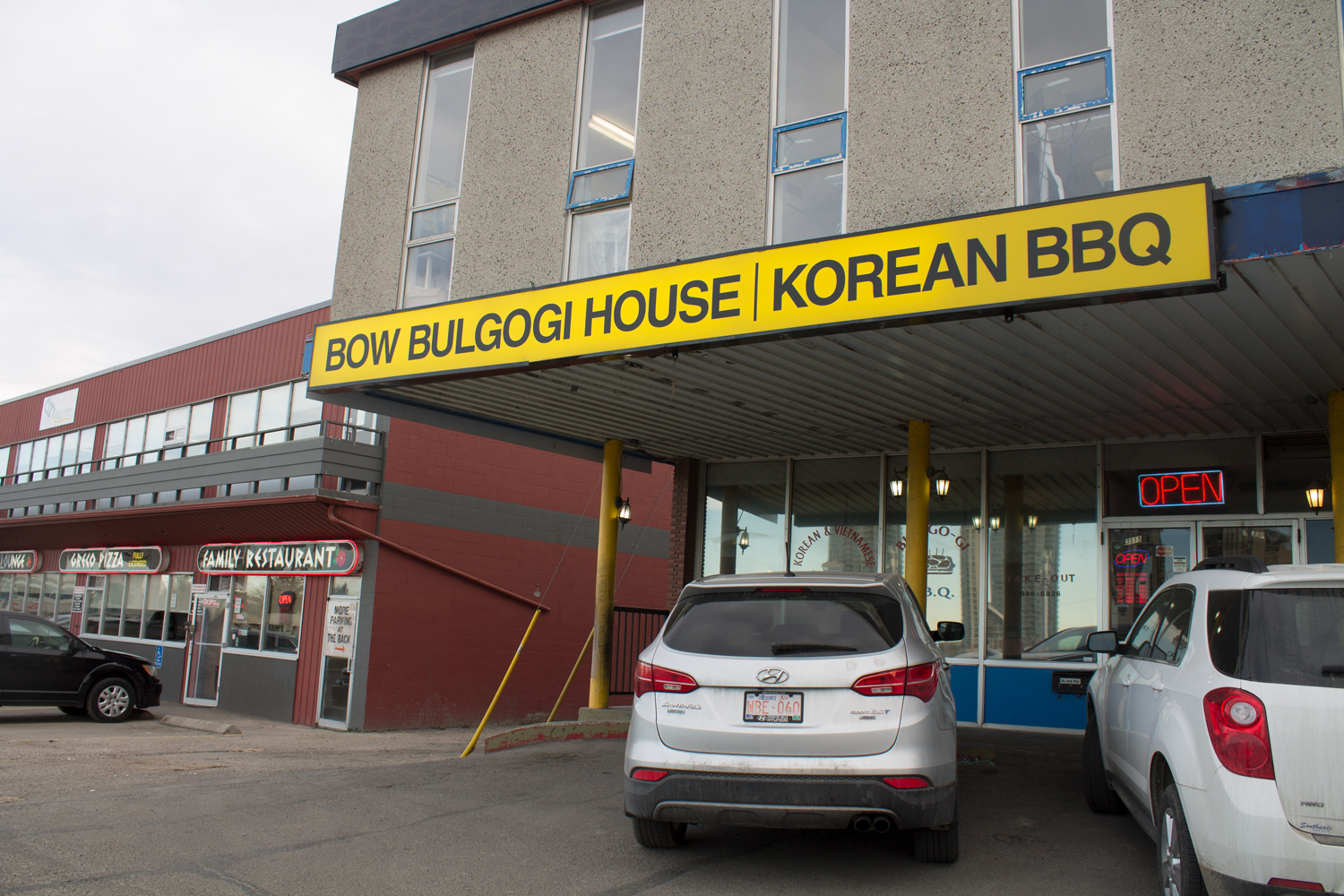 Bow Bulgogi House has been serving Korean and Vietnamese cuisine for 24 years. What keeps people coming back to this 10-table, no-frills restaurant are the Korean-style beef dishes, like the insanely tender bulgalbi (marinated short ribs), bulgogi (marinated beef) and bee-bim-bap (beef, egg and vegetables mixed with rice). The menu also includes Korean and Vietnamese noodle dishes. Reservations for dinner are recommended as seating is limited.
3515 17 Ave. S.W., 403-686-6826
9.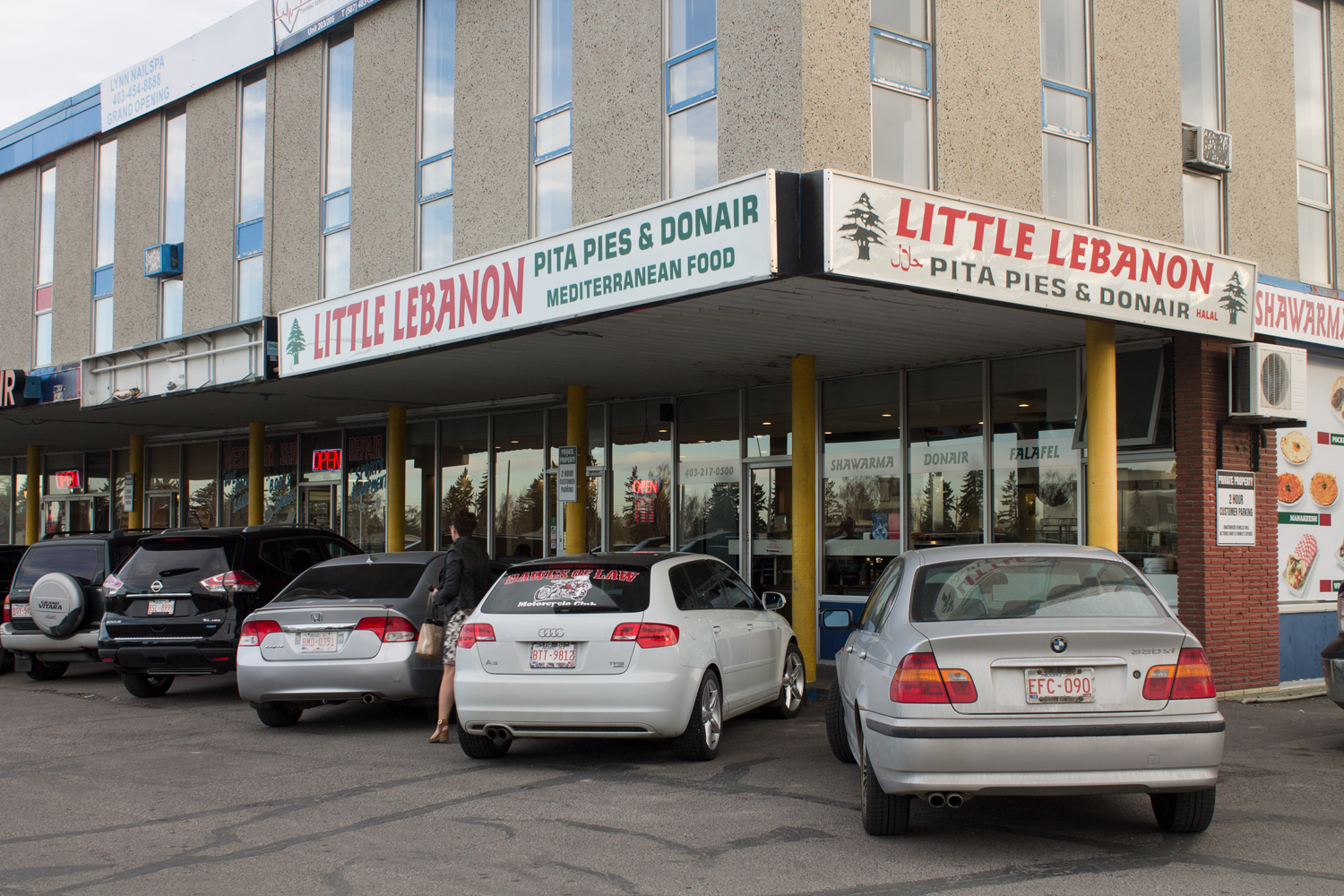 Located in the same strip mall as Bow Bulgogi House, popular Little Lebanon is best known for its chicken shawarma and spicy beef donairs. But the lengthy menu also includes other traditional Mediterranean items such as fatoush (garden salad), majadarah (seasoned rice and lentils), batatah harra (spicy potato wedges), fatayer, baba ghannouge and Arabic coffee. You have to order your food at the counter but there are also tables so you can enjoy your meal right away.
3515 17 Ave. S.W., 403-217-0500, littlelebanonpita.com
10.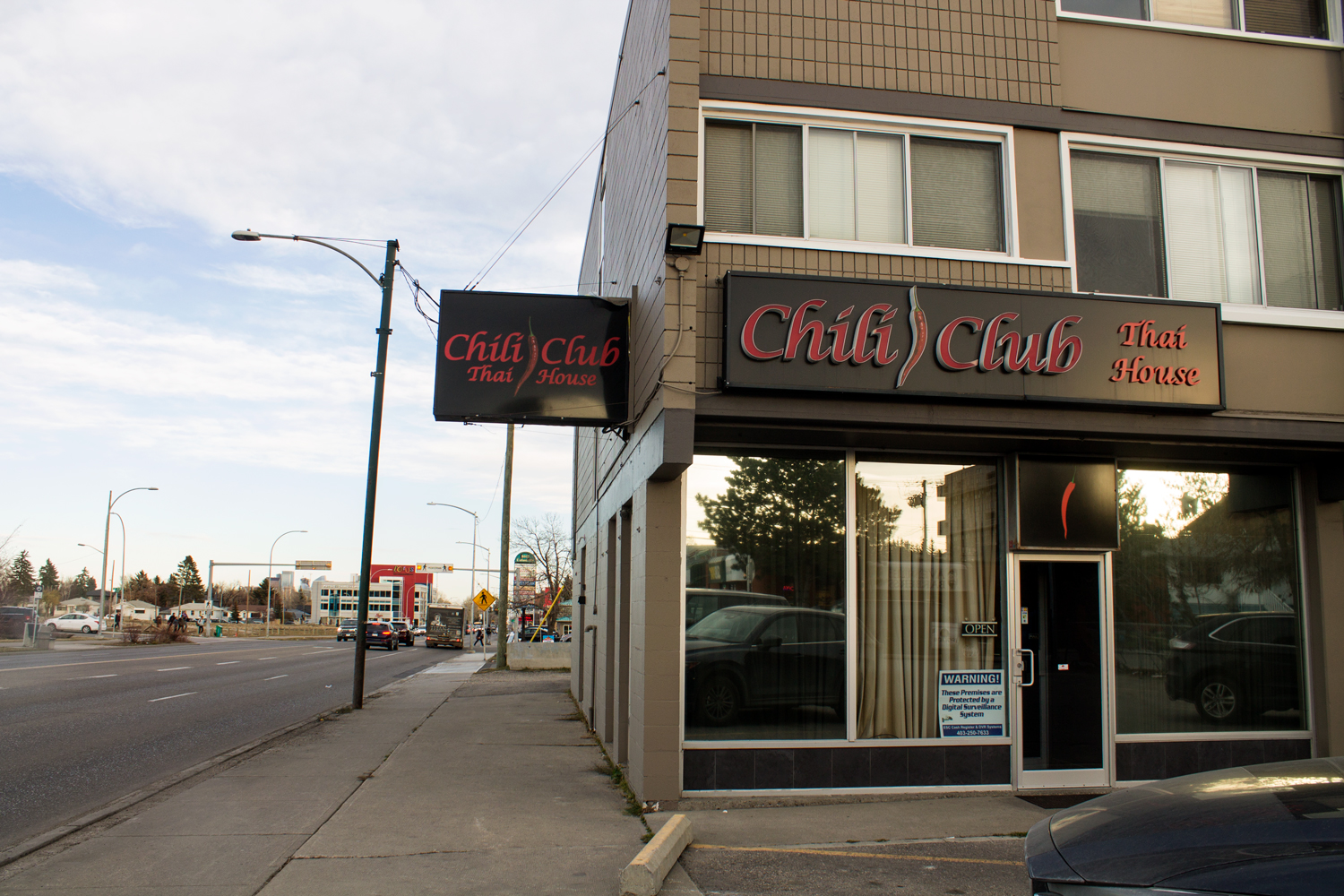 Chili Club Thai House has been open since 2006. It's considered by many to be one of the more authentic spots for Thai food and is almost always busy. If you love seriously spicy food, order the sya ron hai, which means "crying tiger beef" and is soaked in a ginger, chicken and soy sauce. Free coconut ice cream with fresh fruit for dessert soothes your palate.
1904 36 St. S.W., 403-217-8862, chiliclubthaihouse.ca 
11. E-Mart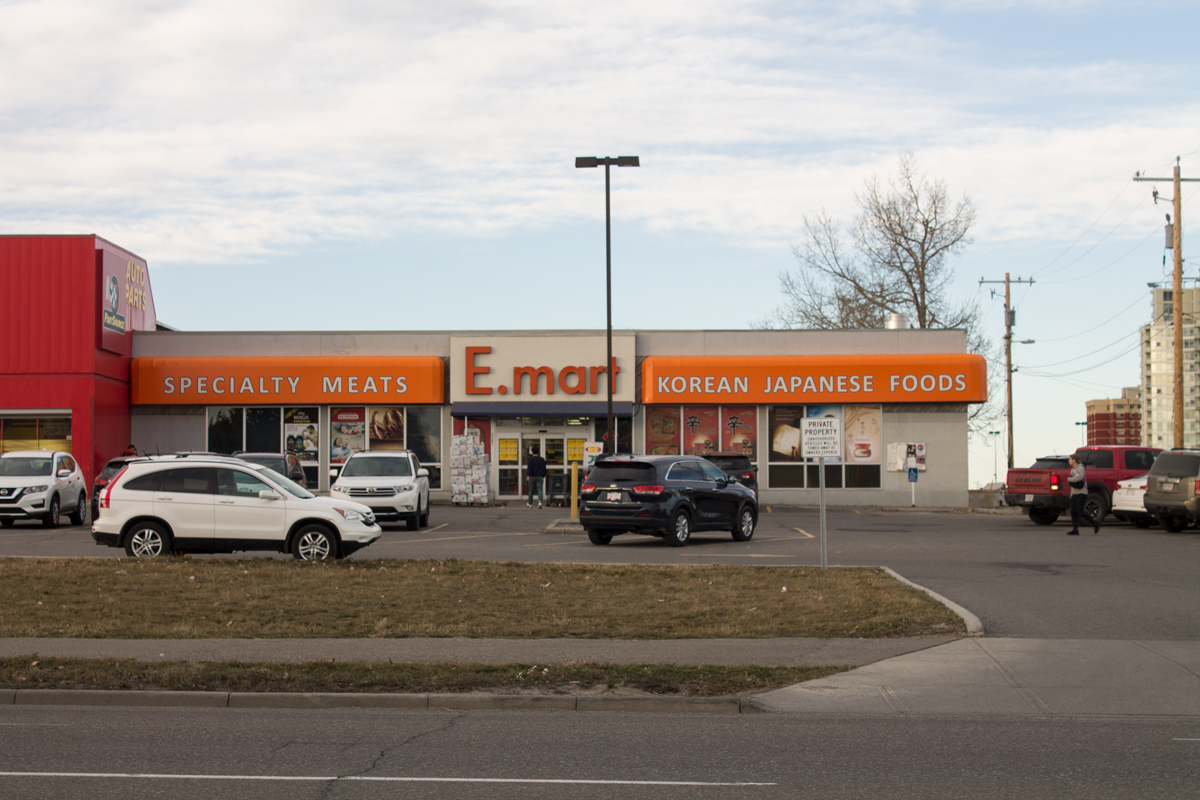 This grocery store sells Korean and Japanese goods you're probably not going to find in the international aisle of a big-box store (or at least not at these prices). Here you'll find items such as seafood, Asian pears, red bean buns, cold cuts of pork belly and endless amounts of tea. Head to the back of the store for Korean sweets, including waffles shaped like fish, rice cakes, walnut cookies and twisted doughnuts, which often sell out so get them early in the day. There's also a cute little shop-inside-a-shop called The Amore that sells Asian beauty products, jewelry and phone accessories.
3702 17 Ave. S.W., 403-210-5577