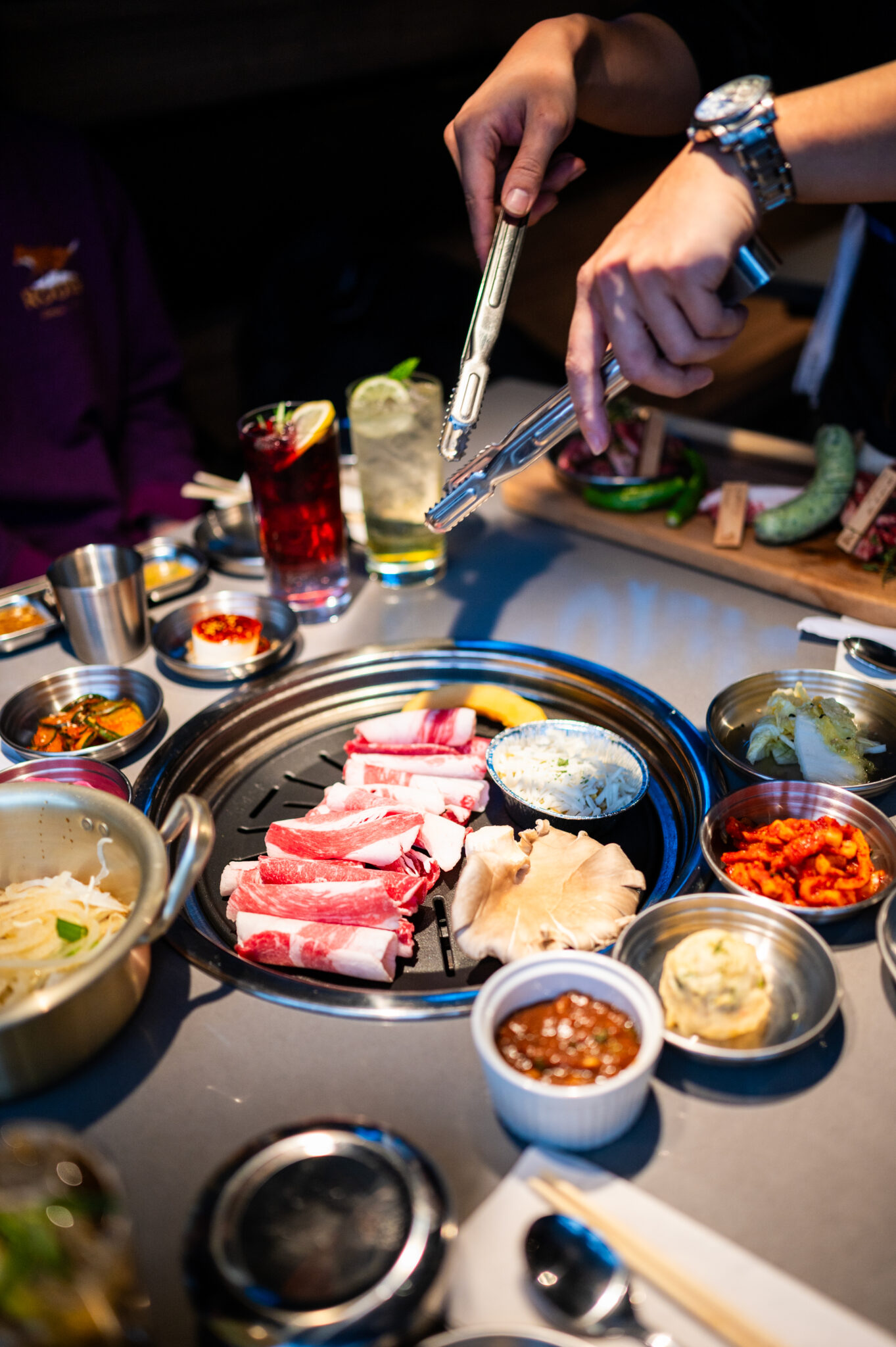 The team behind Hankki, a popular Korean street-food brand, brings its take on Korean barbecue to Calgary with the opening of Korilla Korean BBQ.
According to chef and co-owner Simon Park, they considered even the smallest decor and food details to ensure that Korilla represents Korean dining and nightlife culture as authentically as possible. This includes telescoping overhead fans imported from Korea that suck away the smoke from the table grills, Korean appetizers, high-quality meats and banchan.
"The telescoping fans are something that are not familiar in Canada, so we wanted to bring those in. We wanted to show Calgarians an authentic Korean barbecue experience," says Park.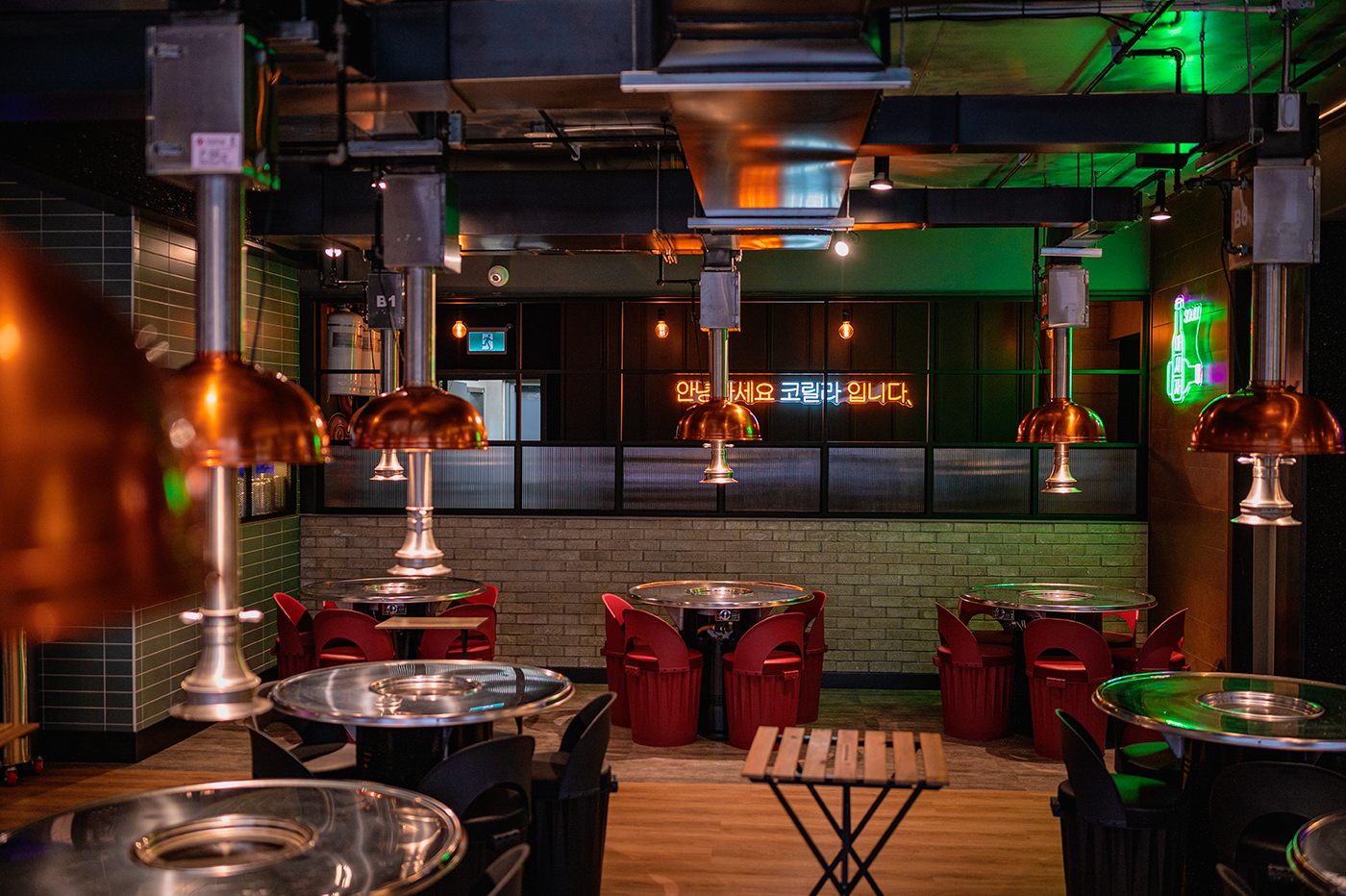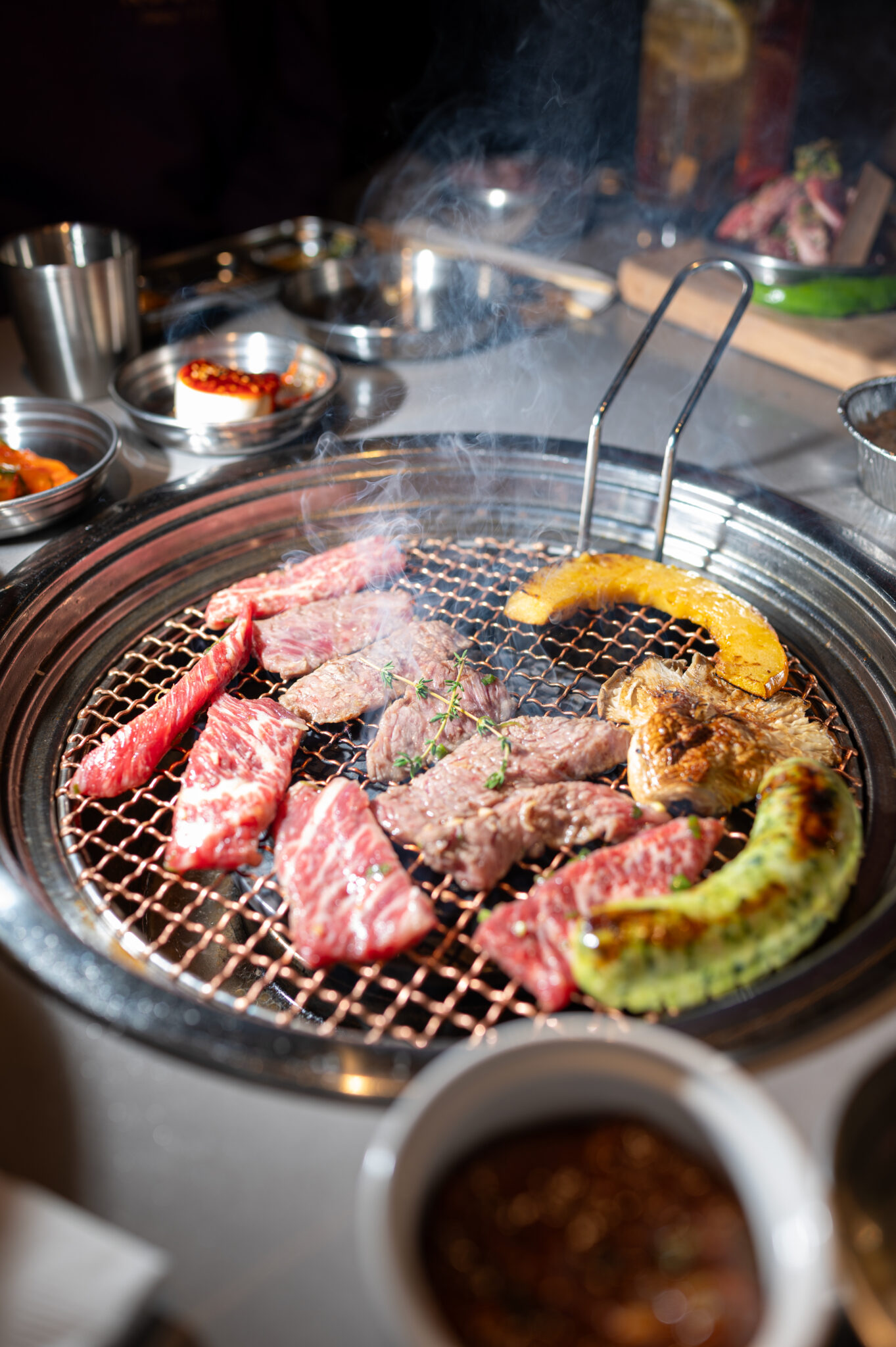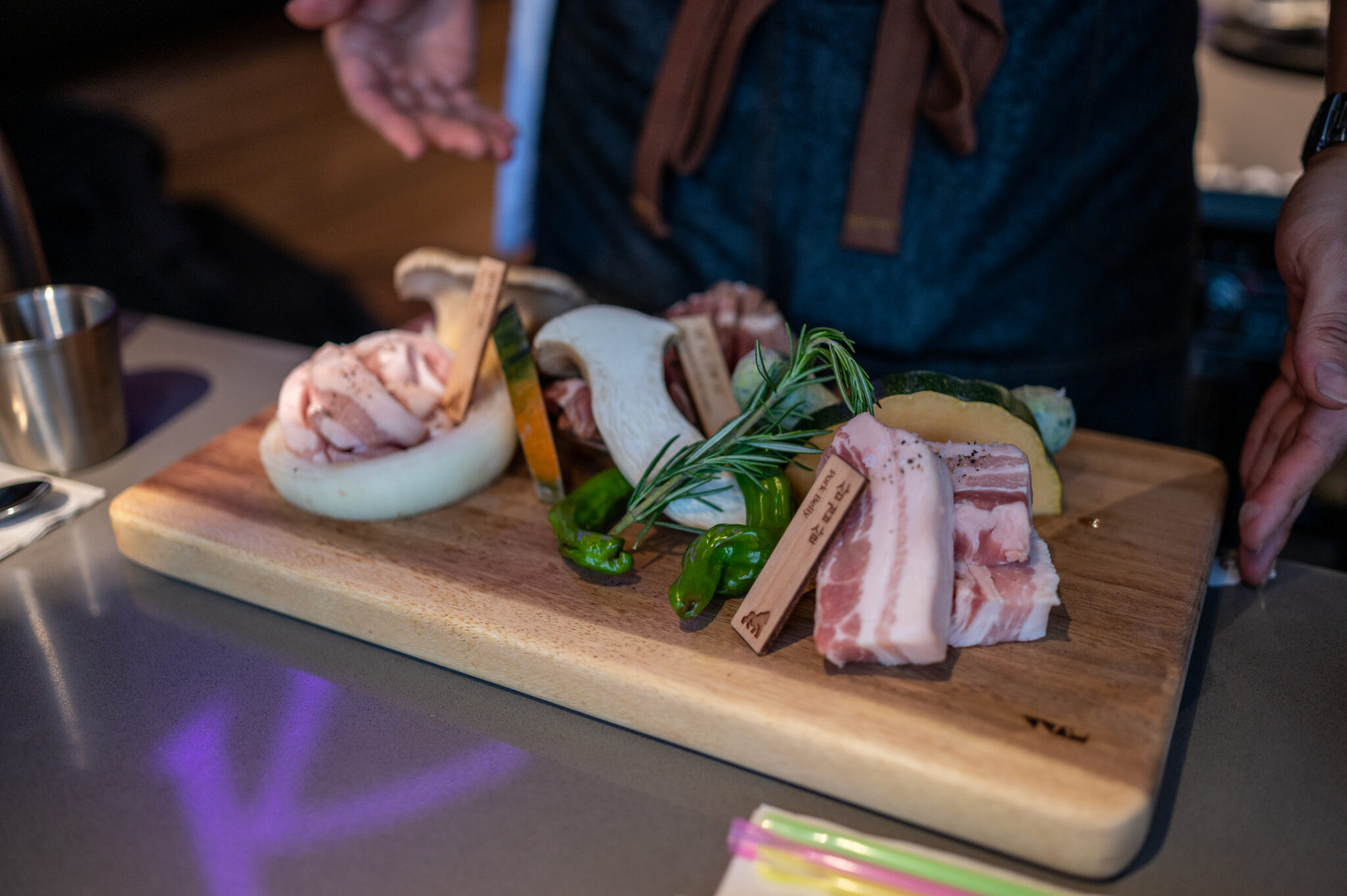 Part of the restaurant's authenticity comes from the meats and the way they're prepared. Korilla sources high quality, heavily marbled cuts of beef, pork and chicken. This means incredibly tender meat and quick cooking times, which is important when you're cooking everything at your table. Meats can be ordered by themselves (at a minimum of two kinds per table) or as a platter. Some standouts include the cote galbi (a boneless beef short rib) and the fatty hang jeong (sliced pork jowl).
As is custom with Korean barbecue, an assortment of banchan is provided to eat alongside the meats, and there's a selection of appetizers to choose from as well. Dishes like the Korean beef tartare and tofu kimchi are tasty options to help cut through the hearty grilled meats.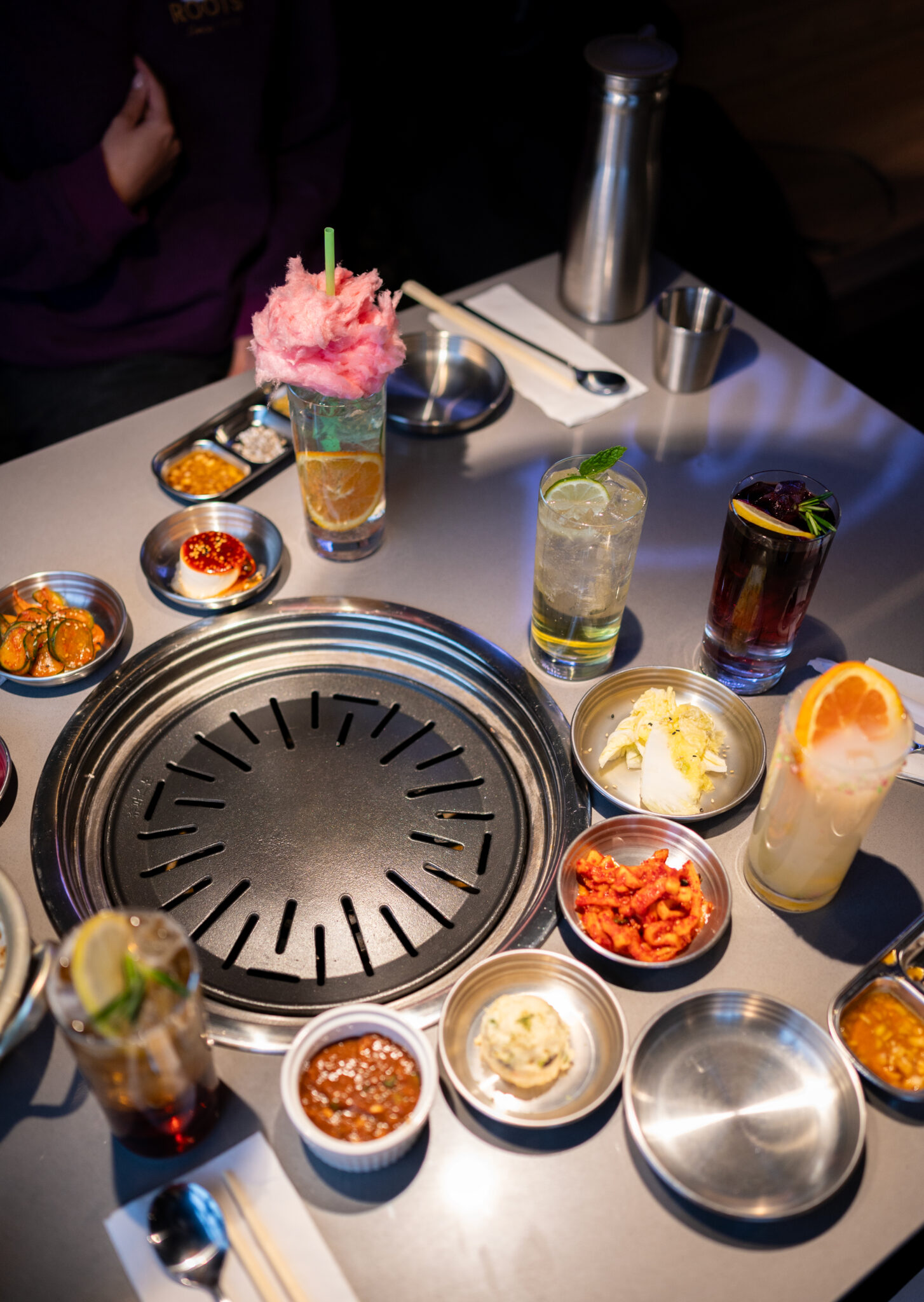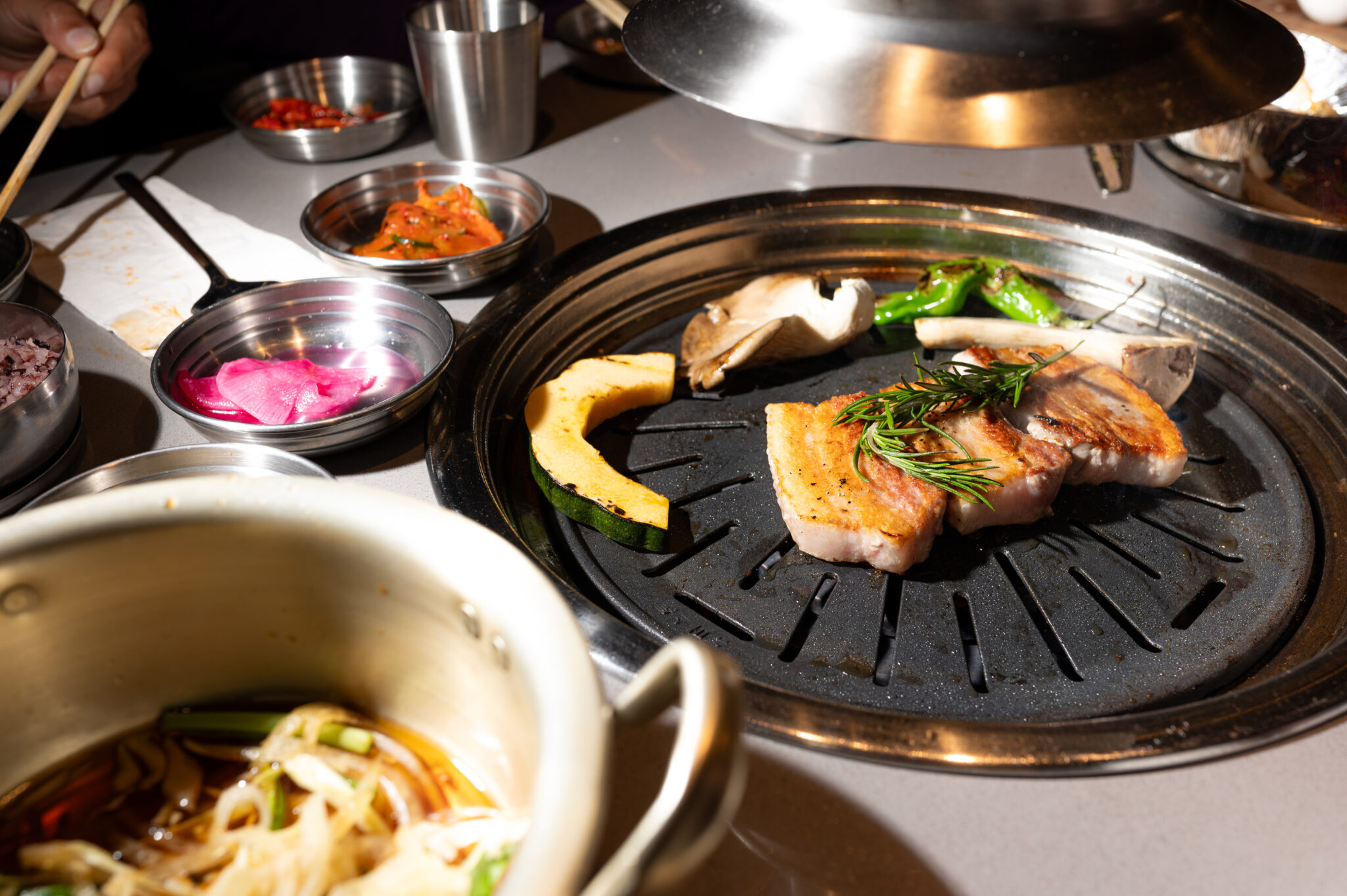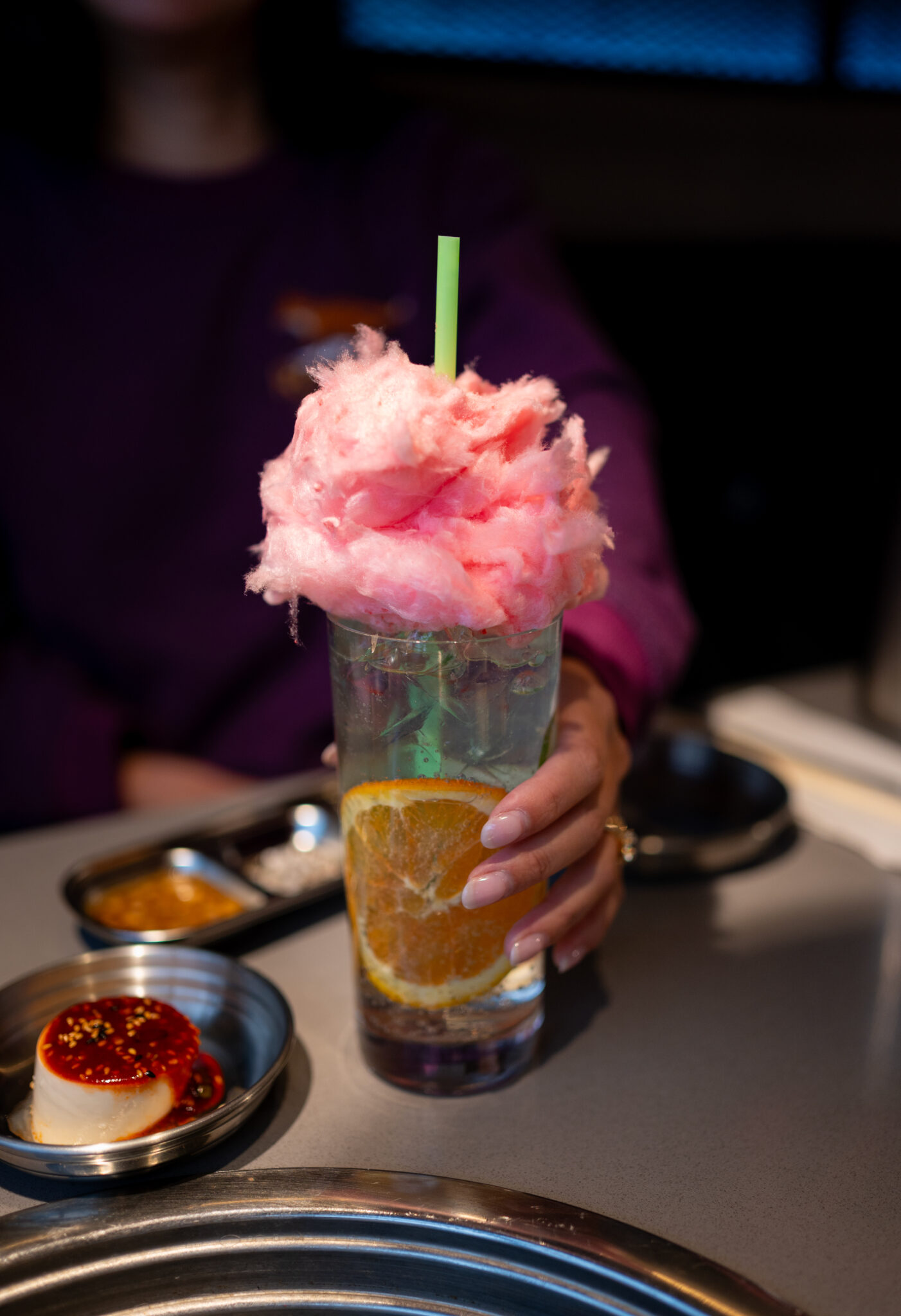 On the drink menu, you'll find Korean spirits like soju, makgeolli and a selection of beers, as well as drinks based on trendy and fun Korean cocktails. The somsatang is a soju-based beverage topped with cotton candy, while the byulbit consists of soju, mango and milkis with a popping candy rim.
And for those who want to take their dining experience to the next level, Korilla's basement houses three karaoke rooms, making it the spot for an all-in-one night out. "We want people to come in for dinner, have some drinks, then they can go down for karaoke after. We are trying to be the full Korean experience," says Park.
In the karaoke rooms, a smaller snack menu featuring items like tteokbokki and seafood pancake is available, along with the full cocktail menu.
And when the weather allows for it, Korilla has a full rooftop patio where guests can access the same great barbecue experience with a view.
1410 17 Ave. S.W., 825-540-1410, korilla.ca