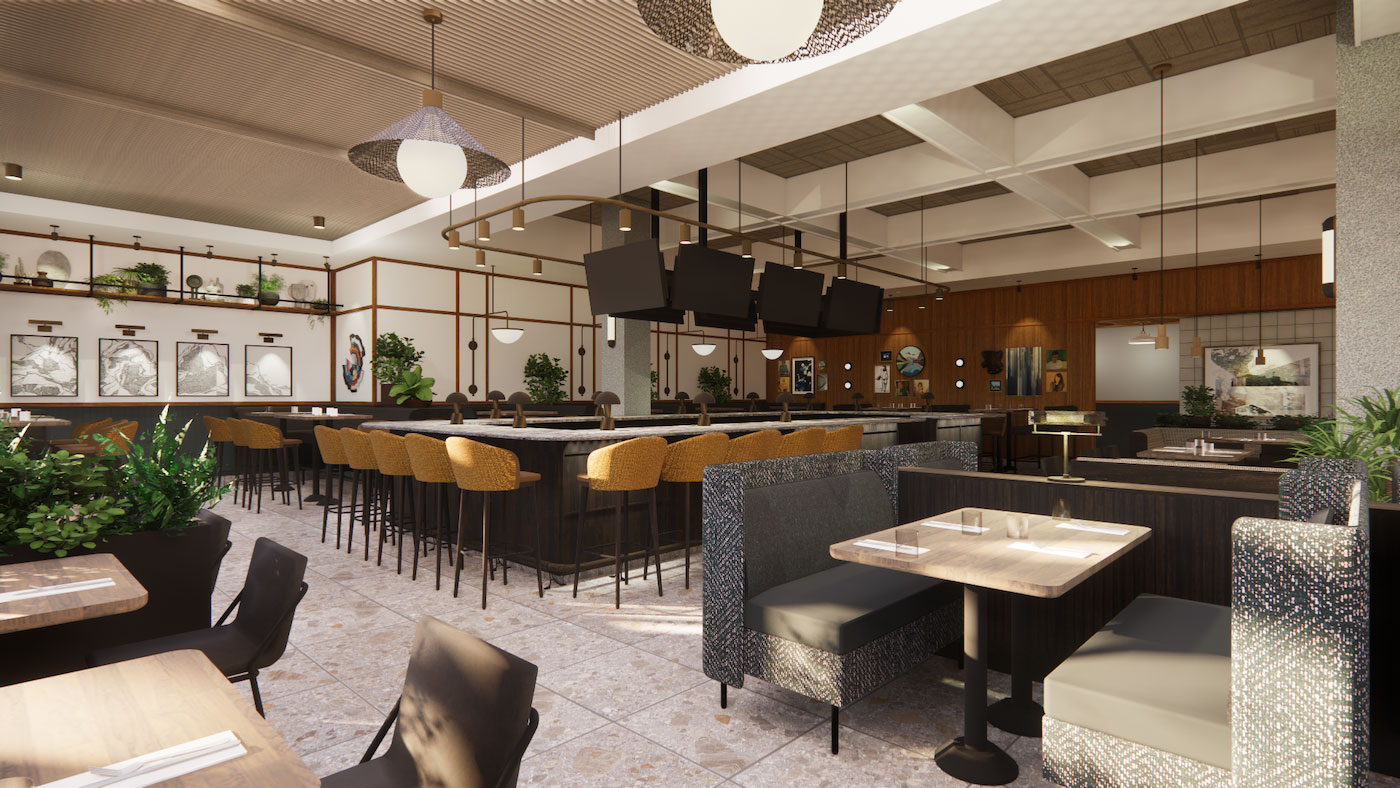 Earls Restaurant Group has launched its newest destination for brunch, dinner, happy hour and more in southeast Calgary.
The new 7,065-square-foot Earls restaurant in Southcentre Mall offers a tasty and stylish dining option whether you're fresh off a shopping excursion or just looking for a relaxing spot to grab a bite. The Southcentre location replaces the now-closed Earls location in nearby Willow Park.
Along with classic Earls menu items, chef David Wong's menu features a few new dishes you can only get at this location like crab cake Benedict and truffled parmesan chicken. Guests can also sip on new drinks like the nitro espresso martini or Strawberry Smokeshow Margarita here.
View this post on Instagram
The modern and sophisticated interior is inspired by the idea of "Mountain Meets the Prairies," with Alberta's landscape reflected in the colours, materials and artwork. It's worth going for a walk around the restaurant to take in the artwork, which was created by more than 19 local artists such as Curtis Van Charles, Olivier Du Tre, Kristen Bollen and more.
And for those who want to soak in the sun with their meal, there's also a 1,135-square-foot, glass-covered patio where you can relax with friends and family.
355, 100 Anderson Rd. S.E., earls.ca