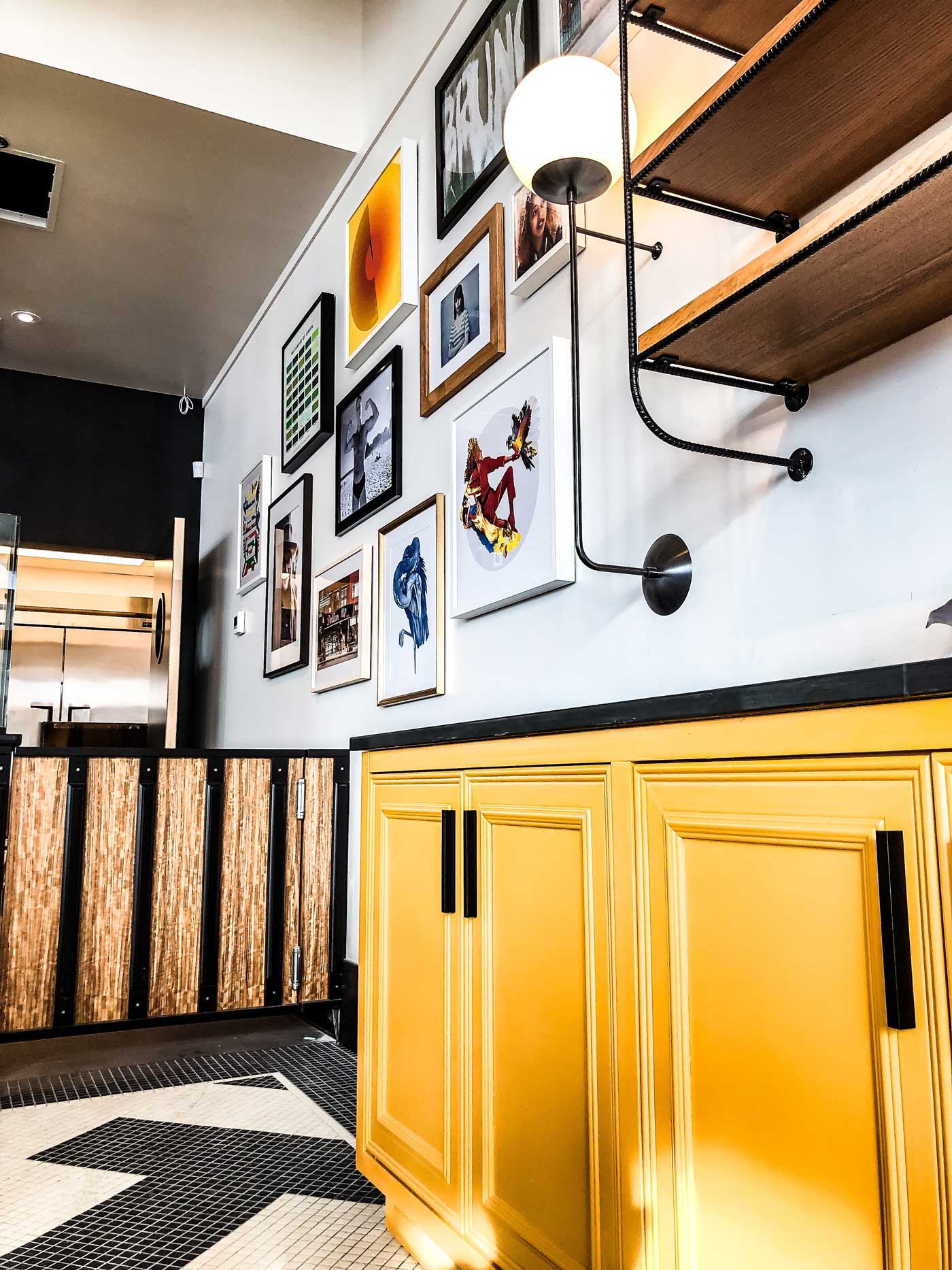 View this post on Instagram

What is it: Calgarians have been visiting Amato Gelato Café for authentic gelato for 15 years. But in January, the West Hillhurst shop closed to renovate, reopening on February 14 with a new look and a new concept as a dessert cafe.
Where is it: 2104 Kensington Rd. N.W., 403-270-9733
What's on the menu: Gelato is still at the forefront of the cafe with 72 flavours ranging from white chocolate raspberry to tiramisu. But there's also Italian coffee, croissants, bamboloni doughnuts and other baked goods. The cafe will also be licensed soon.
The space: The renovations left Amato with a significantly more modern look. The lime green walls have been replaced with rustic wood panelling, plus there's a new wood bar counter, shelving and tables.
What else you should know: 2019 marks Amato's 15th anniversary.
View this post on Instagram

What is it: Local coffee shop Analog Coffee already has several locations around Calgary. But starting on February 18, you can get your coffee fix at its newest location in Mahogany's Westman Village, which brings Analog Coffee to six locations in total.
Where is it: Westman Village, 102 Mahogany Centre. S.E.
What's on the menu: Like its other locations, Analog will be serving coffee from Fratello Coffee Roasters. However, this new location will also be licensed, which means you can treat yourself to a beer or glass of wine. The food offerings will be expanded here too, with options like baked goods, cheese boards, soups and more. Items like croissants, scones and cookies will be made by the cafe's new in-house bakery.
The space: Sarah Ward Interiors designed the new coffee shop, which is Analog's biggest one yet with 40 indoor seats. There's also a 400-square-foot heated patio with 24 more seats.
What else you should know: Foodies, keep an eye out for this area — other local spots like Diner Deluxe, Chairman's Steakhouse and 5 Vines will soon be opening in Westman Village as well.
View this post on Instagram

What is it: This local waffle restaurant on 17 Ave. S.W. closed in January, but is now back as a pop-up restaurant in Mission.
Where is it: 1919 4 St. S.W. (Belle Southern Kitchen + Bar's former location)
What's on the menu: Along with sweet and savoury waffles, Buttermilk will be serving mac and cheese, fried chicken and waffles, chicken drumsticks and more.
The space: There's room for around 80 people at the new pop-up location, so bring your friends.
What else you should know: The pop-up restaurant will be open weekly from Friday to Sunday, as well as holiday Mondays.
More Food News
YYC Brew Bus, a new monthly bus service that will take you to a set group of breweries and bars for free, starts on February 20.
The Calgary Maple Festival is back with maple taffy, street hockey, music and more on March 2 and 3.