When this Italian restaurant moved into Redwater Rustic Grille's former space in Aspen Woods, it also inherited the restaurant's beautiful patio that overlooks a neighbourhood pond. The 50-seat patio is the perfect spot to tuck into some freshly made pasta and sip on a glass of wine.
114, 326 Aspen Glen Landing S.W., 403-686-6731, allorarestaurant.com
View this post on Instagram
This sandwich and liquor bar's new patio is the perfect spot to enjoy a sandwich in the sun this summer. It only has four seats but boasts excellent people watching opportunities along 17 Ave. S.W. Come with three friends and you'll have the whole licensed patio to yourselves.
725 17 Ave. S.W., 403-455-7255, alumnisandwiches.com
View this post on Instagram
Bar Modern, along with Modern Steak's second location, opened on Stephen Avenue this past winter. Now that the weather is warm, the bar has added a south-facing patio that is perfect for people-watching on this pedestrian-friendly dining and shopping strip.
100 8 Ave. S.E., 403-244-3600, barmodern.ca
View this post on Instagram
This Mahogany steakhouse takes its alfresco dining seriously with a 32-seat north patio overlooking Mahogany Lake and a 44-seat south patio overlooking a courtyard water feature and playground. No matter which side you sit on, your dining experience will be complemented by patio heaters and televisions. And if that weren't enough, there's also a third patio for those in the private dining room.
2251 Mahogany Blvd. S.E., 587-291-9898, chairmans.ca
View this post on Instagram
Enjoy West Tennessee barbecue and whiskey on a south-facing patio at Comery Block, Hayden Block's sister restaurant. You can take advantage of daily deals, the weekday happy hour and half-price meats after 10 p.m. while people watching on 17 Ave. S.W.
638 17 Ave. S.W., 403-453-7636, comeryblock.com
View this post on Instagram
Confluence Distilling's new patio is just one of the many reasons you should visit this spot in the Barley Belt. Stop by during the distillery's happy hour, which runs Thursday to Sunday from 5 p.m. to 7 p.m., to sip on classic cocktails in the sun for only $8.
507 36 Ave. S.E., confluencedistilling.ca
View this post on Instagram
The Dandelion has added some cheery yellow tables and black chairs around its building for those who want to enjoy their vegan eats in the sun. Try the lentil and quinoa burger, buckwheat pancakes or tacos on Taco Tuesday at this Ramsay restaurant.
1048 8 St. S.E., 403-475-3426, facebook.com 
View this post on Instagram
This self-proclaimed "party pub" just opened in Calgary's Westgate neighbourhood in June. Come for the shareable pub fare, games like ping pong and pool and the sizable patio equipped with bright red umbrellas and strings of lights.
1637 37 St. S.W., dublincalling.com
View this post on Instagram
Eighty-Eight Brewing Company has turned a few of its parking spots into a gloriously sunny patio space. Order a flight of beer and get ready to soak up some sun in this enclosed seating area with a fun pink floor.
1070, 2600 Portland St. S.E., 403-452-5880, eightyeightbrewing.ca
View this post on Instagram
You may be tempted to sit inside this beautifully designed restaurant and event space, but this summer is the perfect opportunity to grab a seat on its lovely new patio. Plenty of greenery, bug screens and a fireplace complete the alfresco experience for guests dining on rustic, contemporary Canadian fare.
254028 Bearspaw Rd. N.W., 403-241-7611, floresandpine.com
View this post on Instagram
When Local 510 was the restaurant in this spot, the patio was fenced off from the sidewalk by walls. The space now belongs to Lulu Bar, and the new Pacific-inspired restaurant has changed things up. There's still plenty of seating on this patio, which runs along the south and west walls of the restaurant. But while the patio section on the west side of the building is a little more secluded, there are no longer walls separating the patio on the south side from the sidewalk. On nice days, the restaurant also opens up the street-facing garage doors, which almost gives the entire restaurant an alfresco dining vibe.
510 17 Ave. S.W., lulubar.ca
View this post on Instagram

Mister Chen's new patio is one of the larger ones to join Calgary's patio scene this year. Surrounded by a short fence and flower planters, the patio runs along the front of the restaurant and all the way down its north wall too. Grab a seat and take advantage of great deals like all-you-can-eat baos for $20 on Mondays.
2004 4 St. S.W., 403-764-2436, misterchensyyc.com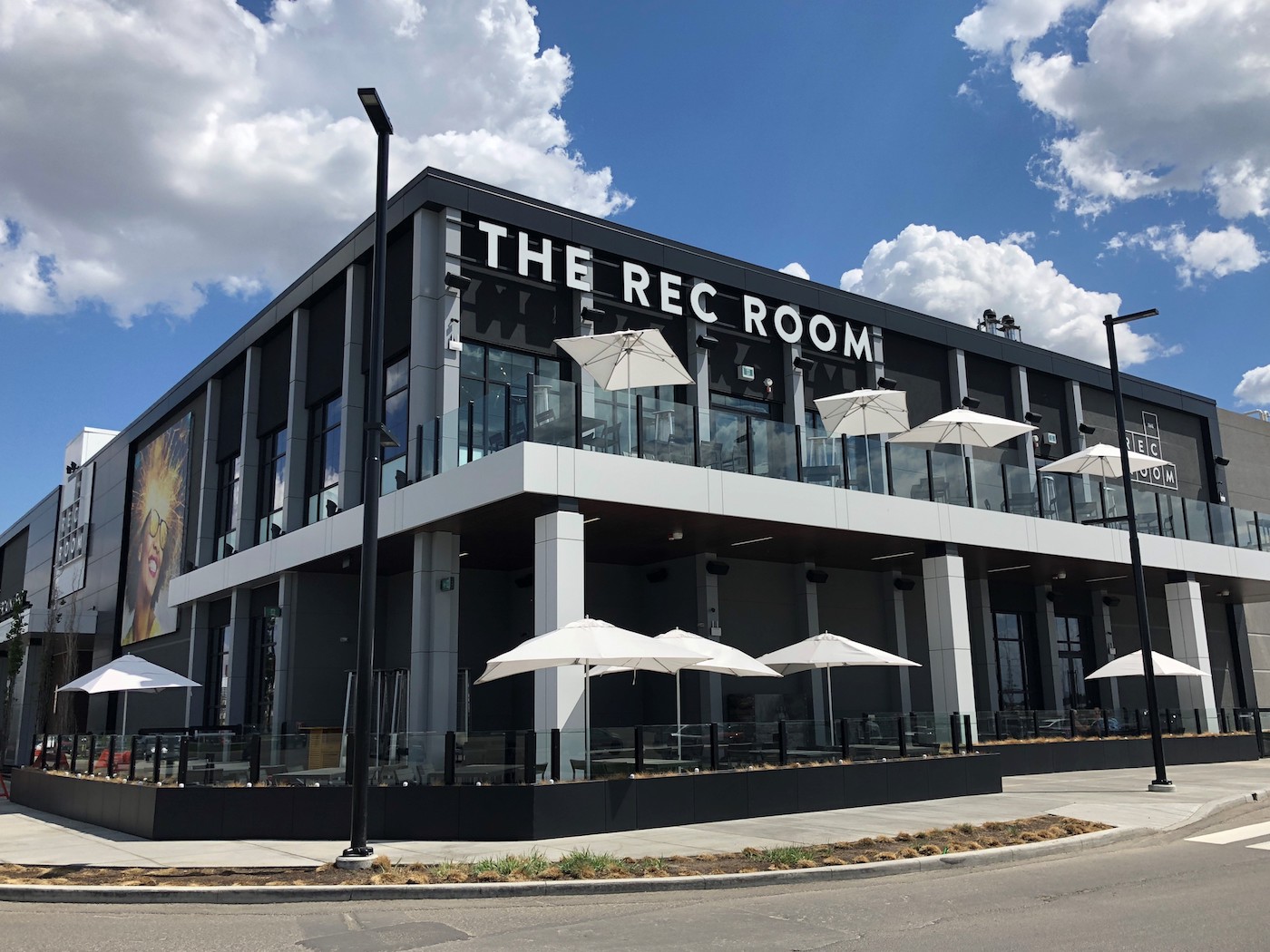 Visiting The Rec Room at Deerfoot City to play some arcade games or catch a concert? Well, now you can also enjoy some patio time during your visit. The entertainment centre's new two-storey restaurant patio is the perfect spot to enjoy lettuce wraps, wood-fired pizzas, short rib sliders, a burger and more. There are even some group games you can play out there.
1180, 901 64 AVe. N.E., 587-535-6077, therecroom.com
View this post on Instagram
This Chinese restaurant in Victoria Park opened its first patio space in July. Located behind the restaurant and enclosed on the sides, this 36-seat patio is a secluded spot to enjoy crispy mushroom dumplings, roast duck, tamarind glazed pork ribs and creative cocktails.