It's the most wonderful time of the year. During the fifth annual YYC Pizza Week (September 21 to 30), you can eat creative pizza dishes served exclusively during these 10 days at 37 restaurants around the city. And each time you order one of these pizzas, which are $20 or $25, a portion of the proceeds is donated to Calgary Meals on Wheels. This year, the pizza lineup includes a mix of thin crust, thick crust and "out-of-the-box" pizzas that feature everything from macarons to sushi toppings.
Here are eight pizzas we're excited to try during the 2018 YYC Pizza Week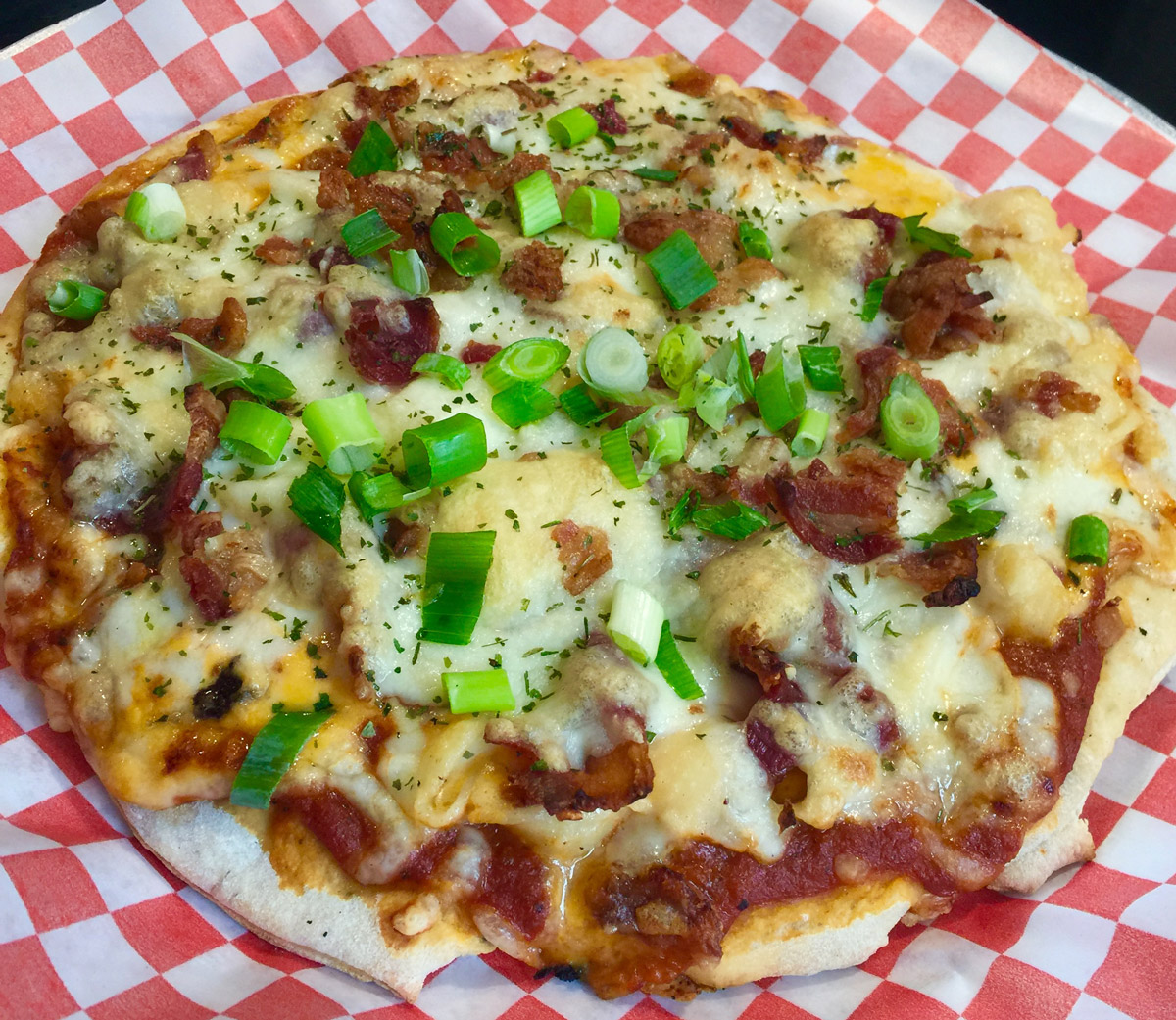 Naina's may specialize in burgers, but this pizza is something we'd like to indulge in. It takes three of our favourite comfort foods and mashes them all together. It's a thin crust pizza topped with tomato sauce, macaroni and cheese, bacon, mozzarella, cheddar and green onion.
121 17 Ave. S.E.,  403-263-6355, nainaskitchen.com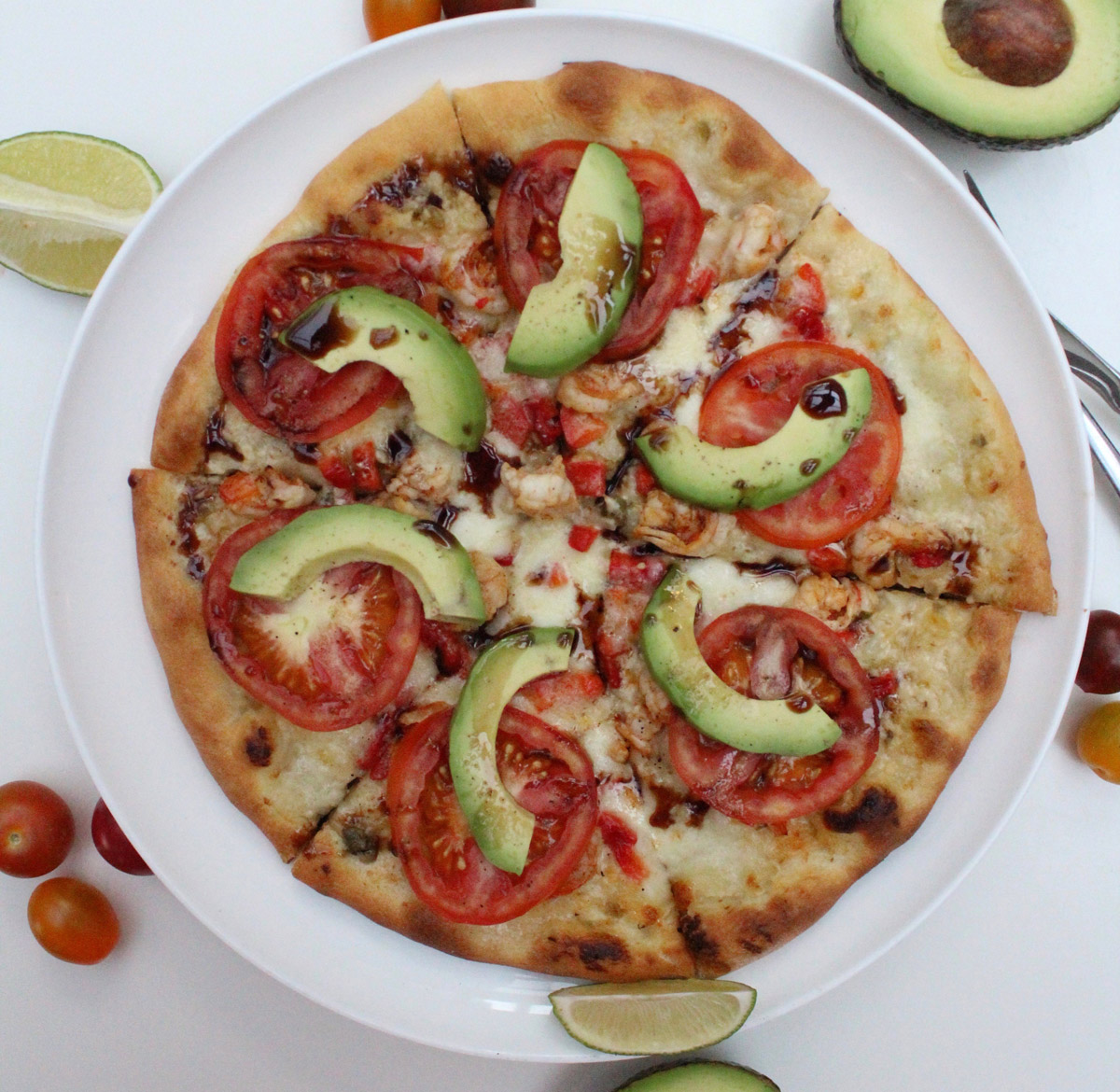 If you're in the mood for something a little bit lighter, go for this fresh, thin-crust pizza from Alforno. Instead of tomato, the eatery uses a white wine caper sauce and tops it with some spicy Cajun shrimp, roasted garlic, roasted red pepper, fior di latte, fresh tomato, avocado and balsamic.
222 7 St. S.W., 403-454-0308, alforno.ca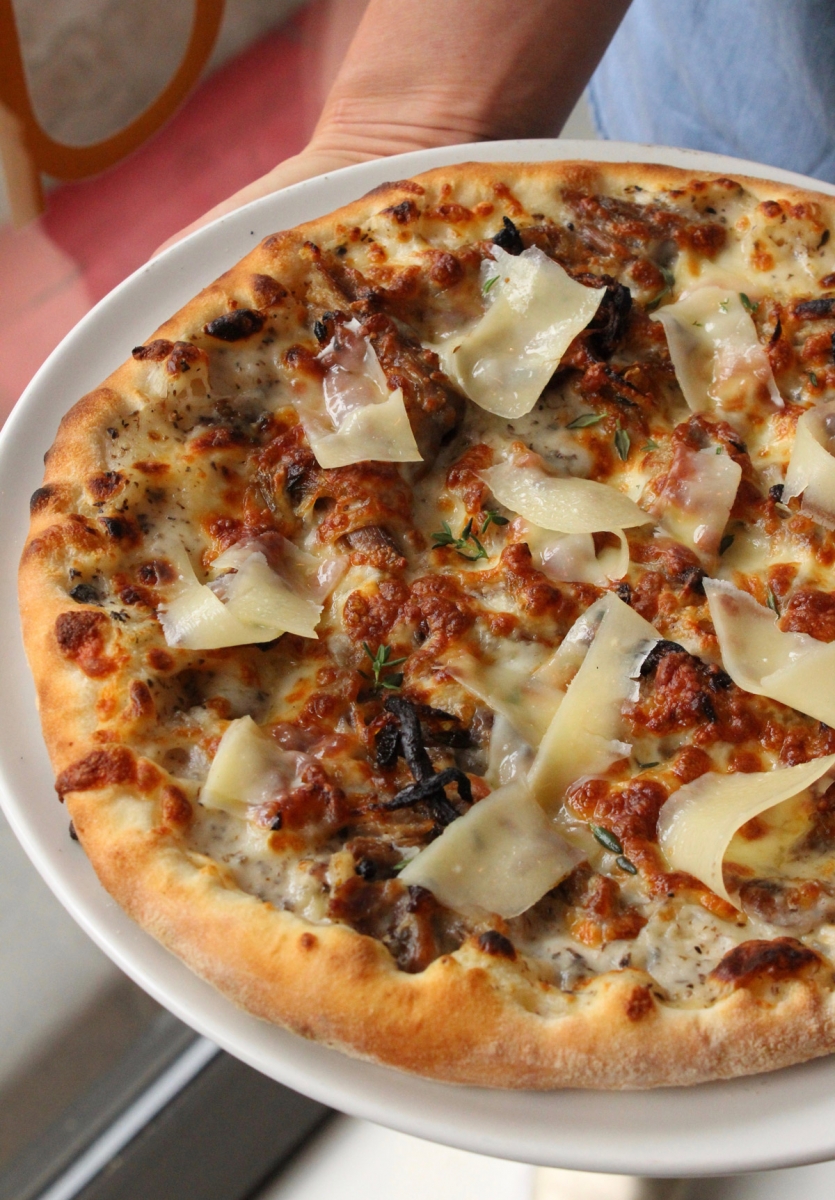 Capuccini's pizza is inspired by the fall season and uses some classy ingredients. The thin crust is topped with white sauce, duck confit, truffle, caramelized onion, thyme and comte (a nutty-flavoured French cheese). Try it before seeing Alberta Theatre Projects' current production, The Virgin Trial.
Arts Commons, 205 8 Ave. S.E., 587-955-1513, capuccini.ca
Get the Gangnam Style pizza at both Beer Revolution locations during YYC Pizza Week. The thin crust pizza features kimchi mayo, Bulgogi pulled pork, candied bacon, grilled pineapple, red onion, fontina and provolone cheese, green onion, sesame seeds and gochujang aioli.
1080 8 St. S.W., 403-264-2739 and 180, 4307 130 Ave. S.E., 403-257-2739, beerrevolution.com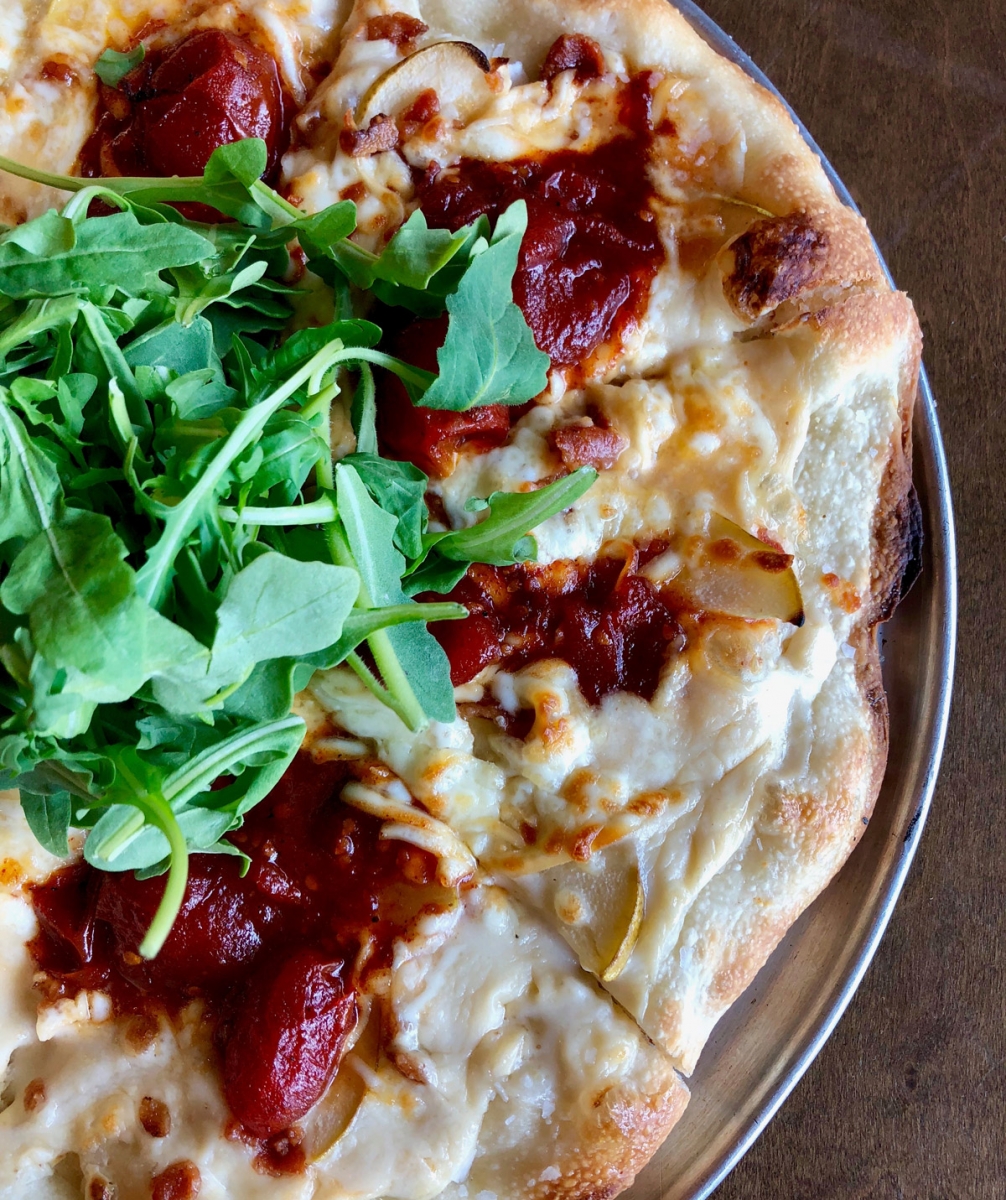 Pair one of Trolley 5's beers (like the First Crush White IPA) with its sweet and smoky pizza. It's a thin crust pizza topped with garlic cream sauce, pears, bacon, smoked gouda, mozzarella, housemade andouille jam and arugula.
728 17 Ave. S.W., 403-454-3731, trolley5.com
Cibo is one of Calgary's pizza meccas, so you know this will be good. Head to the Centre Street location to try this thin crust pizza that has lamb merguez sausage (a spicy, flavourful African lamb sausage), smoked ricotta, eggplant, roasted tomato, pine nuts, oregano and black olives.
2220 Centre St. N.E., 403-276-2030, cibocalgary.com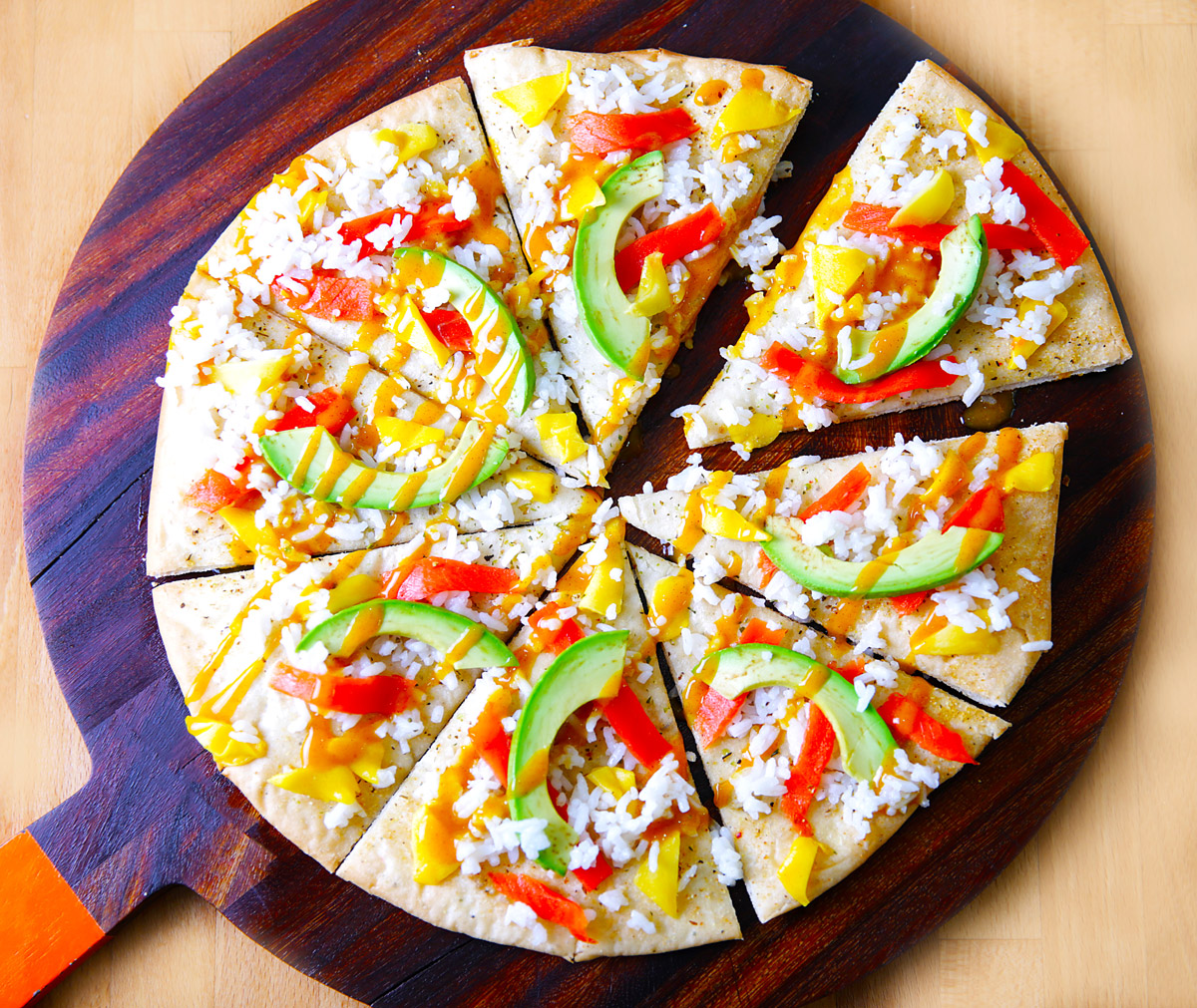 Sushi and pizza may seem like two things that shouldn't go together, but we're curious to see how Avatara pulls it off. The pizza crust is topped with white rice, smoked salmon, avocado, mango and chutney sauce. It's basically a deconstructed sushi roll.
3406 3 Ave. N.W., 403-457-4992, avatara.com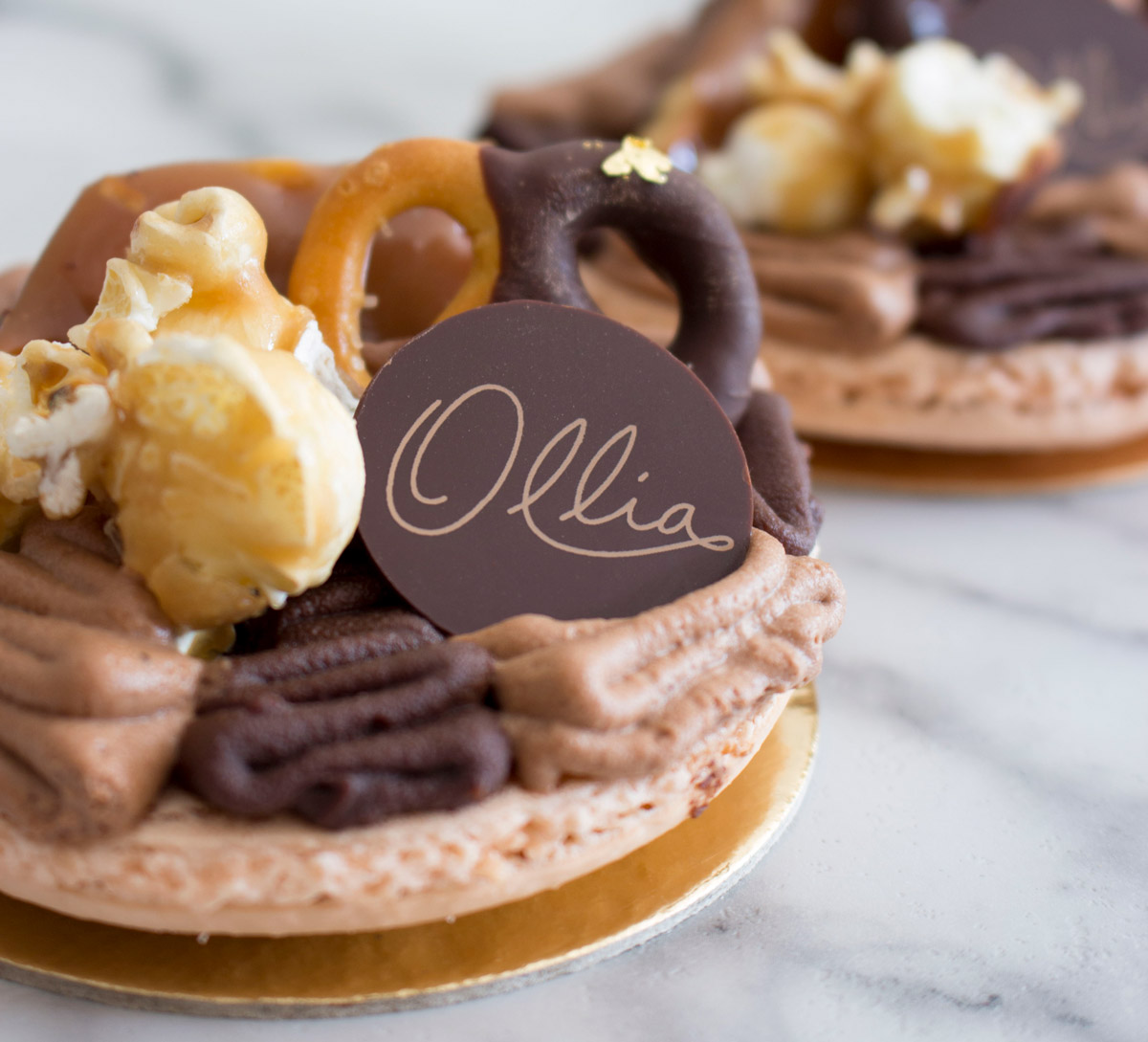 This isn't your typical pizza, but it is pizza-inspired. Perfect for dessert, the mini "pizzas" are made with a macaron "crust" piled high with milk chocolate mousse, dark chocolate ganache, salted caramel chocolate pretzel and salted caramel popcorn.
810C 16 Ave. S.W., 403-457-9775, byollia.com