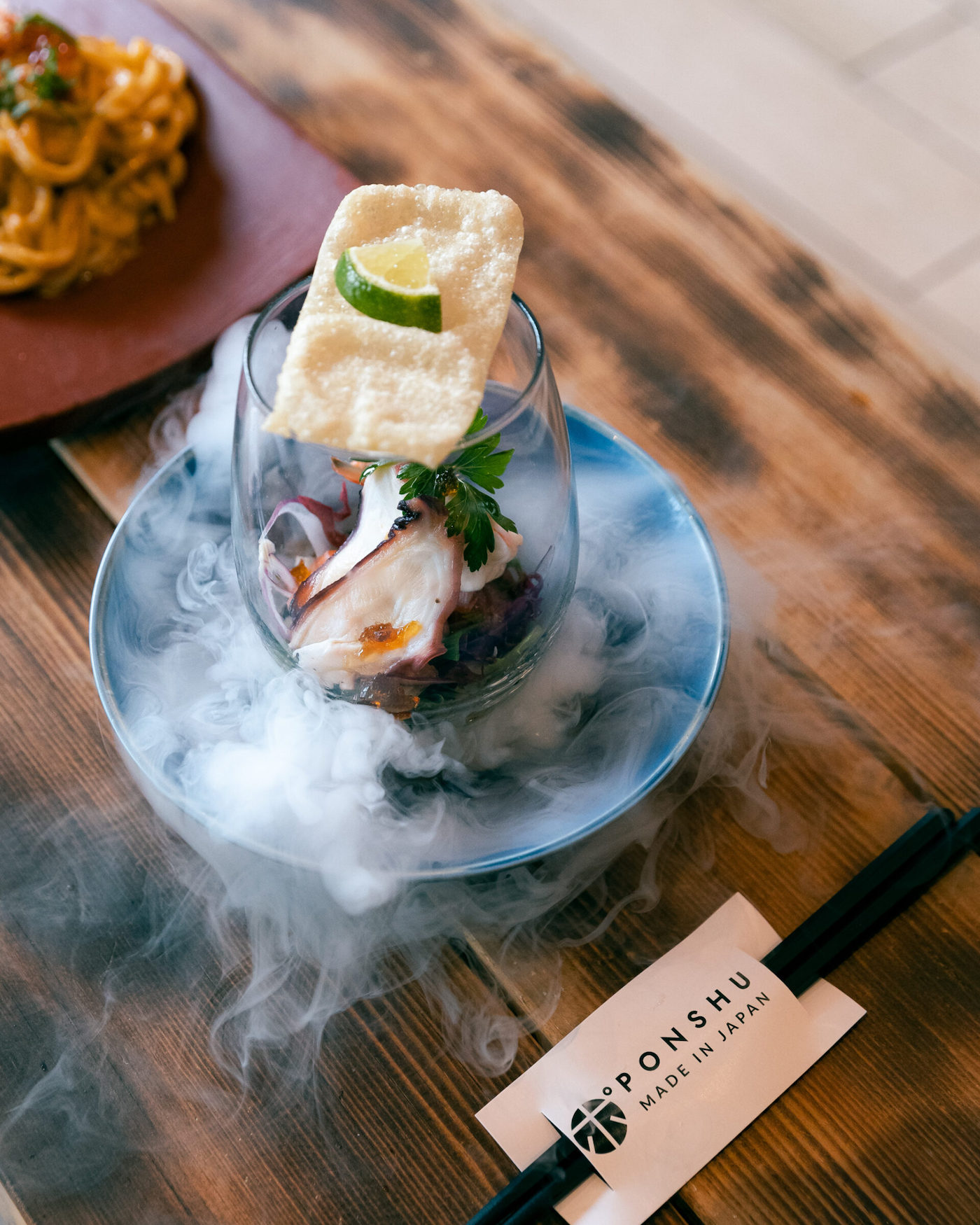 Ponshu, a unique take on a Japanese izakaya with playful dishes and spacious seating, recently opened in the northwest neighbourhood of Arbour Lake.
According to Steve Thang, whose family also owns Calgary restaurants Ajito, Sho Sushi and Point Sushi, the team aimed to create a fun and casual dining experience inside of a Japanese izakaya, which normally has more of a bar atmosphere. That fun starts right at Ponshu's door, as guests are immediately greeted by a chorus of "yōkoso!" or, "welcome!" from staff inside the open-facing kitchen. There are also pop culture references in the decor, such as an array of Japanese action figures inside a glass sake wall and menus designed to look and feel like Japanese magazines.
Brightly lit signs with Japanese writing are posted outside of each booth, evoking the vibe of a Japanese streetscape at night. The signs feature the names of each restaurant and the largest one, which reads "Ponshu," was hand-painted by Thang. Past the kitchen are dark-panelled booths that offer a cozy atmosphere with optimal space for groups.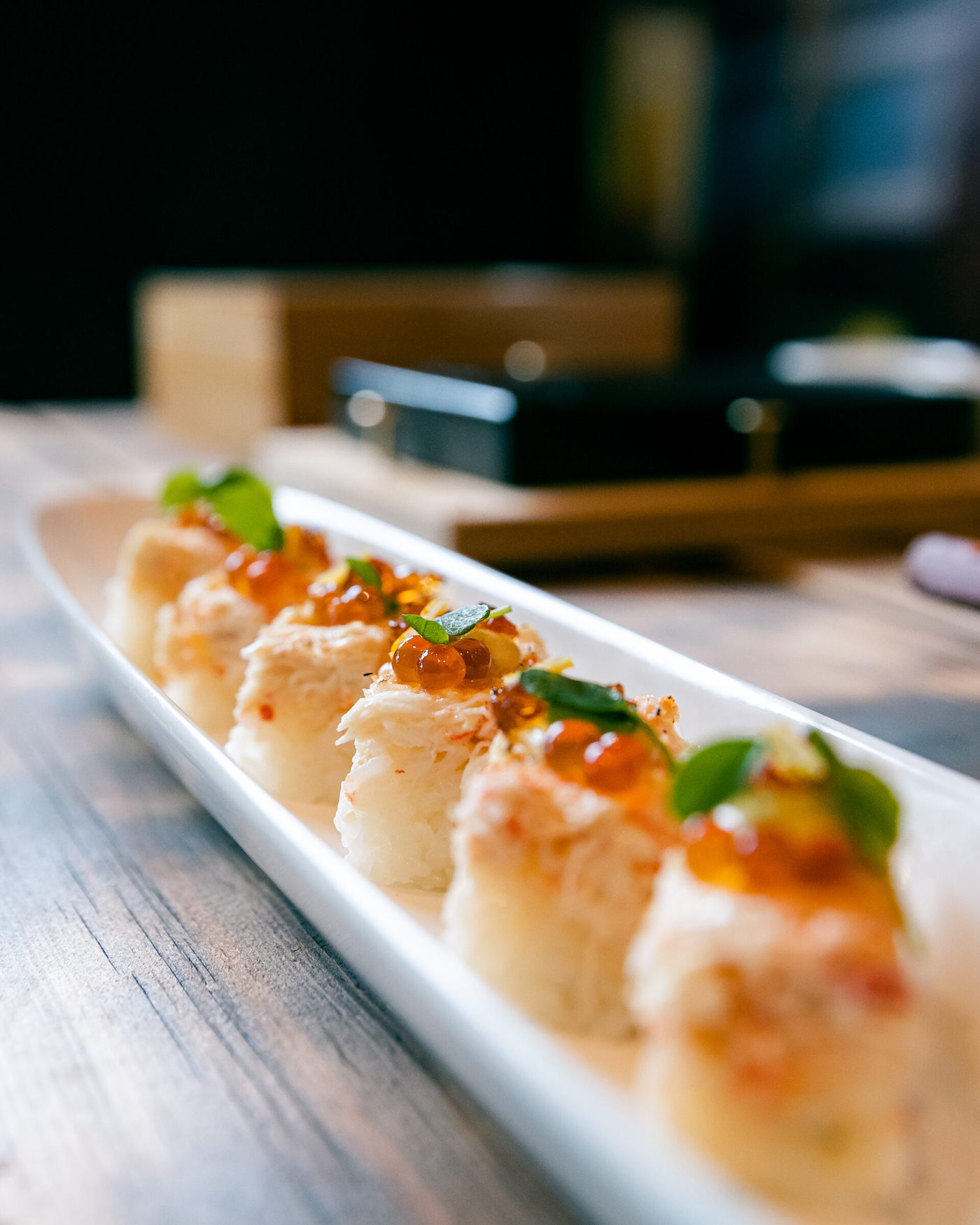 Some of Ponshu's menu features similar dishes to Ajito, including the Ebimayo, a dish of deep-fried black tiger prawns served with spicy mayo, crispy rice noodles, chili cream aioli and micro greens, and the signature smoked tuna tataki, comprised of tuna, sliced onion, seasonal greens, sesame dressing and chili oil.
But there are also many dishes that are new and exclusive to Ponshu, such as the sea of Japan ceviche. Served in a glass, the starter dish features scallop, shrimp, salmon, tuna, salmon caviar and octopus, and is served with tosaka seaweed and topped with ponzu jelly and soy olive dressing. The ceviche also comes with a side of dry ice, which staff pour water on to make steam to flow around the glass, providing a feast for the eyes as well as your stomach.
10 Crowfoot Cir. N.W., 403-208-9799, ponshu.ca