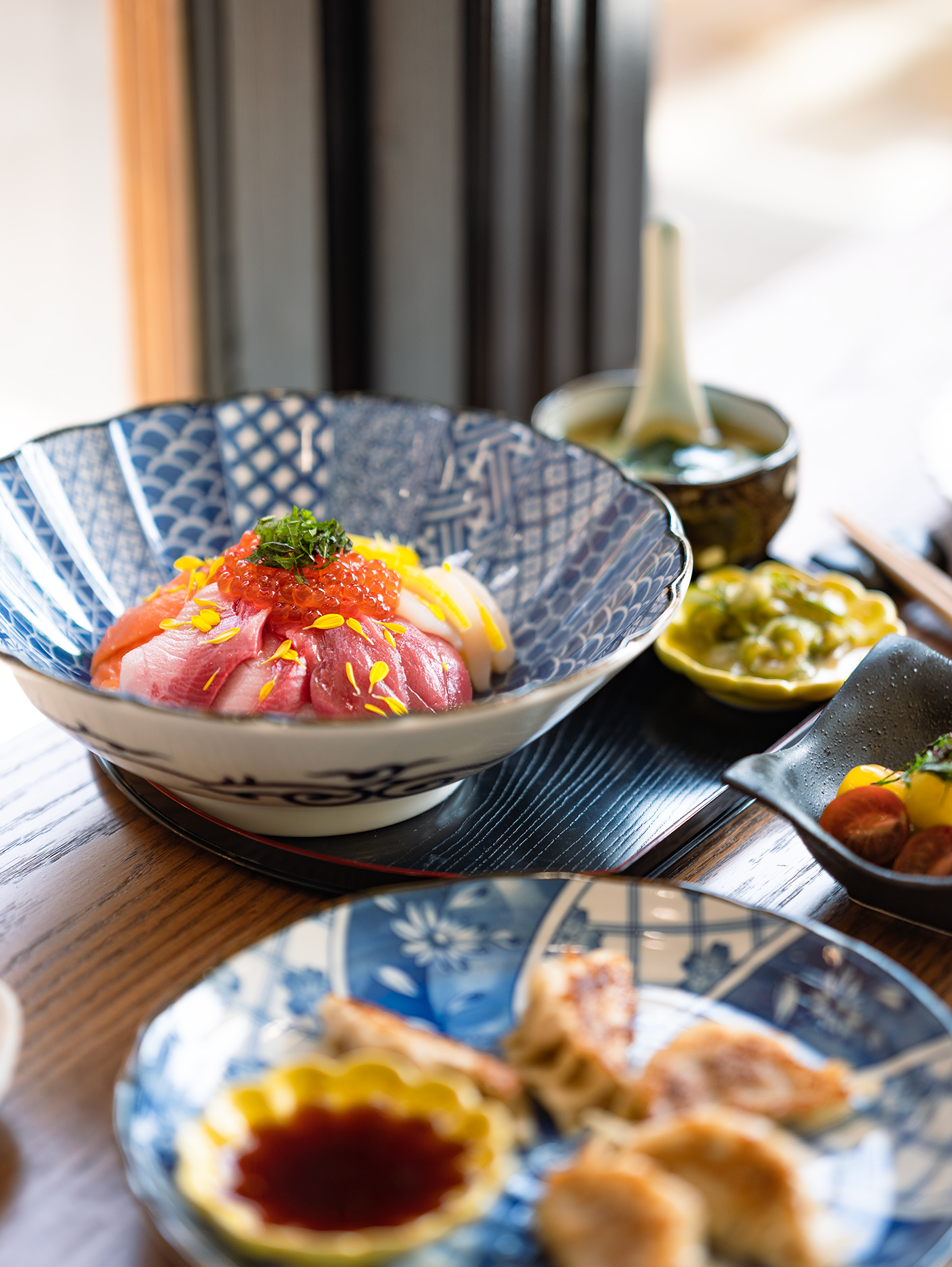 With an impressive resume that includes stints at restaurants like Goro & Gun and, most recently, as executive chef at Lonely Mouth, there's no denying that chef May Ng has helped shape contemporary Japanese cuisine in Calgary today. Now, Ng has started her own restaurant, Satsuki, as a way to bring a more traditional and personal Japanese experience to the scene, complete with omakase and sake sommelier-curated menus.
Satsuki, named after the month of May (as well as chef Ng's first name), is an intimate dining experience tucked into a lower-level space in Kensington. Inside, the space features minimalist Japanese styling, with table and bar seating throughout. Ng's sake sommelier certificate is proudly displayed on the wall, as are trinkets that add to the homey yet sophisticated atmosphere.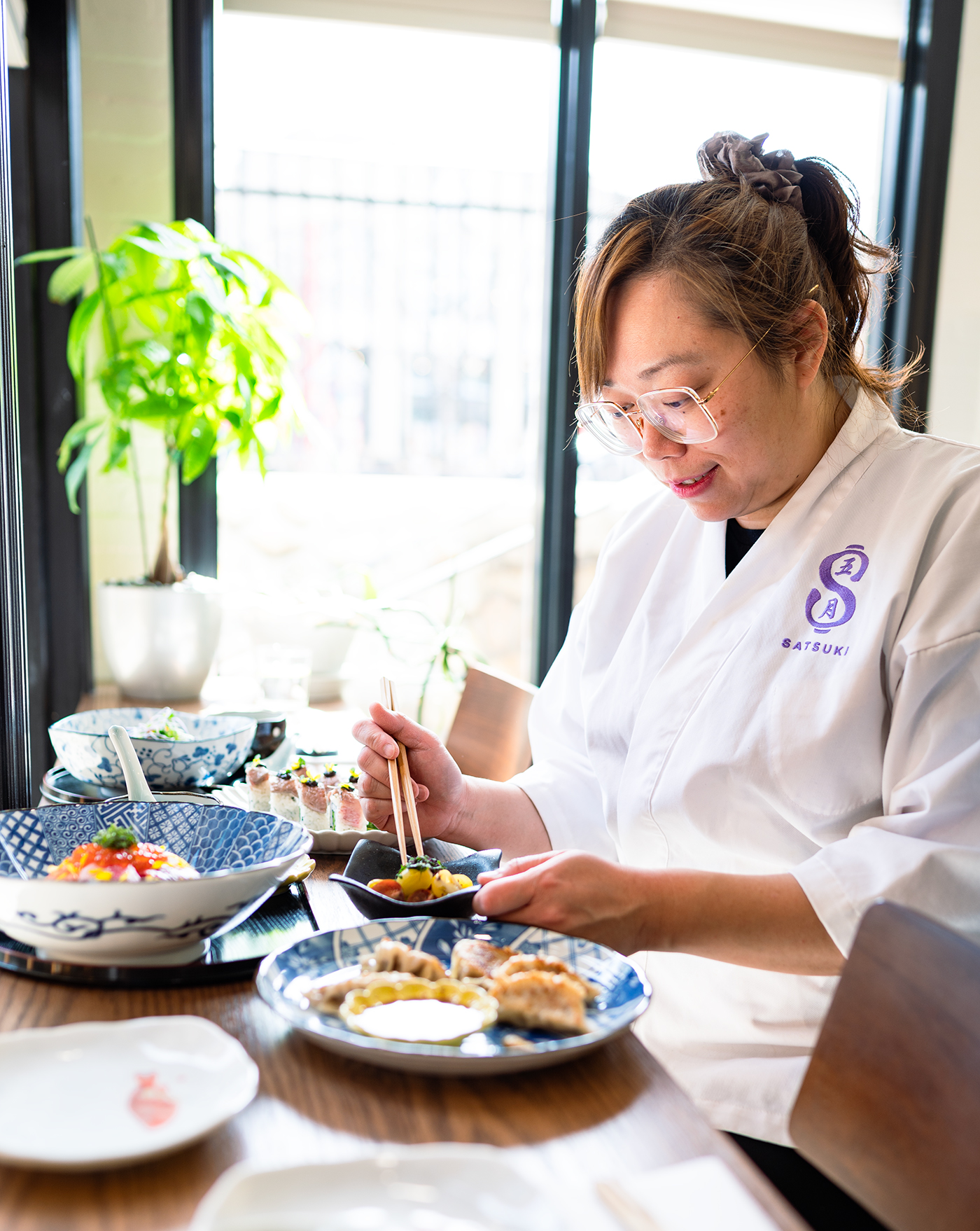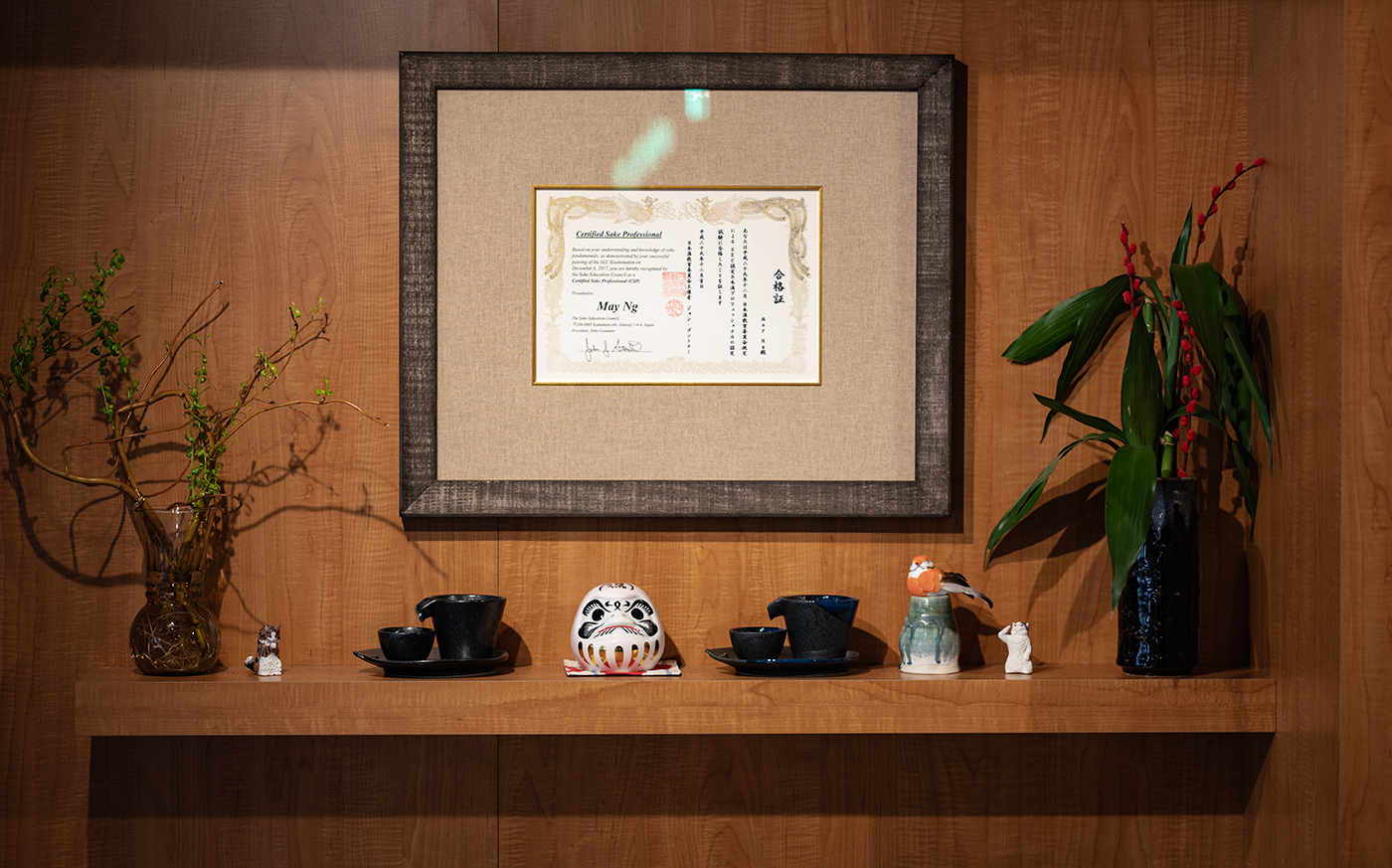 The food follows the same trend — down-to-earth and traditional Japanese with a little twist. On the a la carte menu, there are plenty of sushi options, with classic nigiri and maki rolls made with toro (fatty tuna belly), hamachi and whatever else is fresh all over the menu. There are also less common ingredients, like in the wagyu futomaki roll with lightly blanched and crispy asparagus that's topped with a black garlic sauce. It's particularly in items like these that Ng brings her own special touch to the menu.
Some of the more unique dishes can be found amongst the appetizers, with small and fresh dishes like cherry tomatoes in a black sesame dressing alongside comforting bites like the wagyu gyoza and houjicha shouyu braised eggs with a yolk-y centre.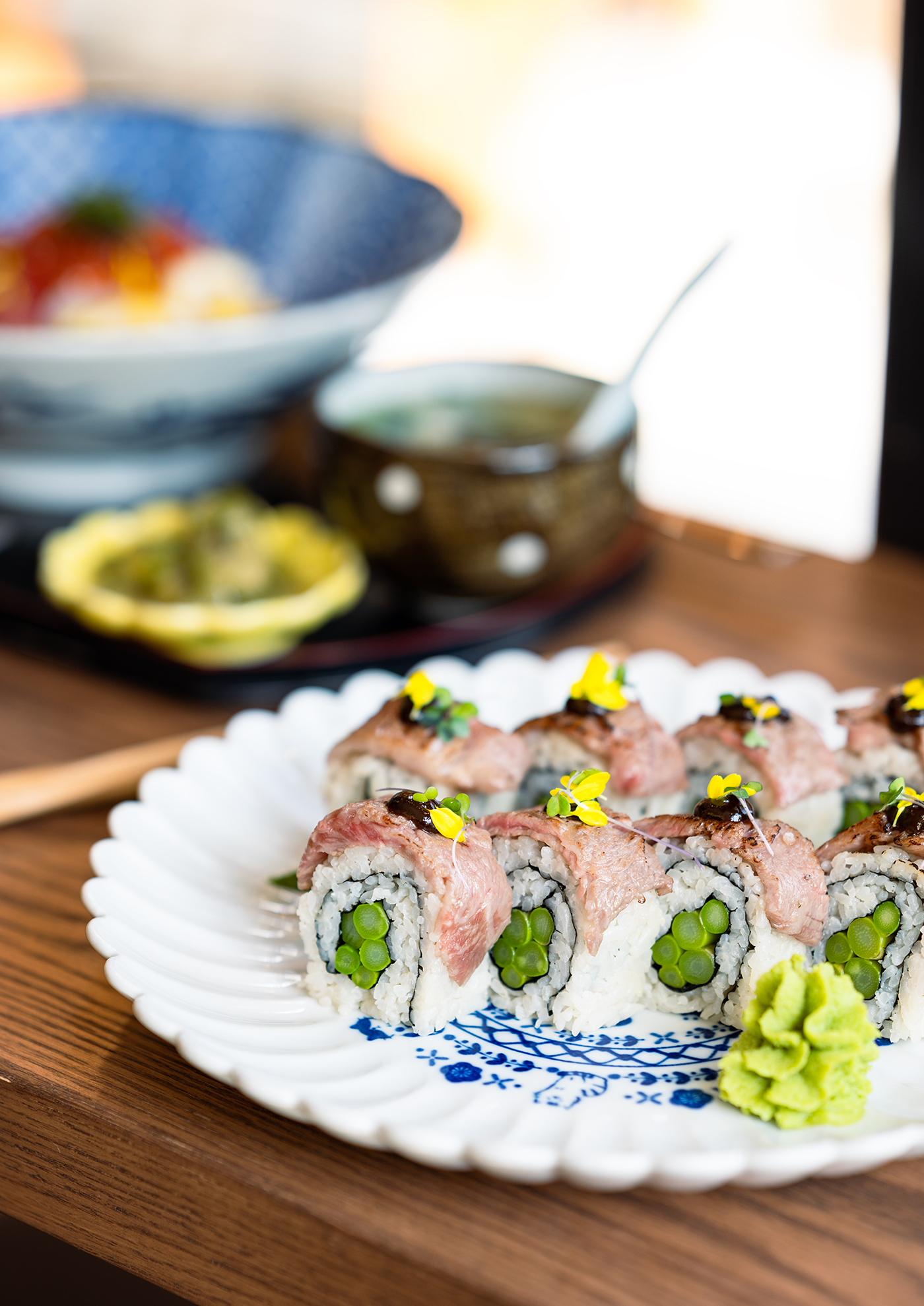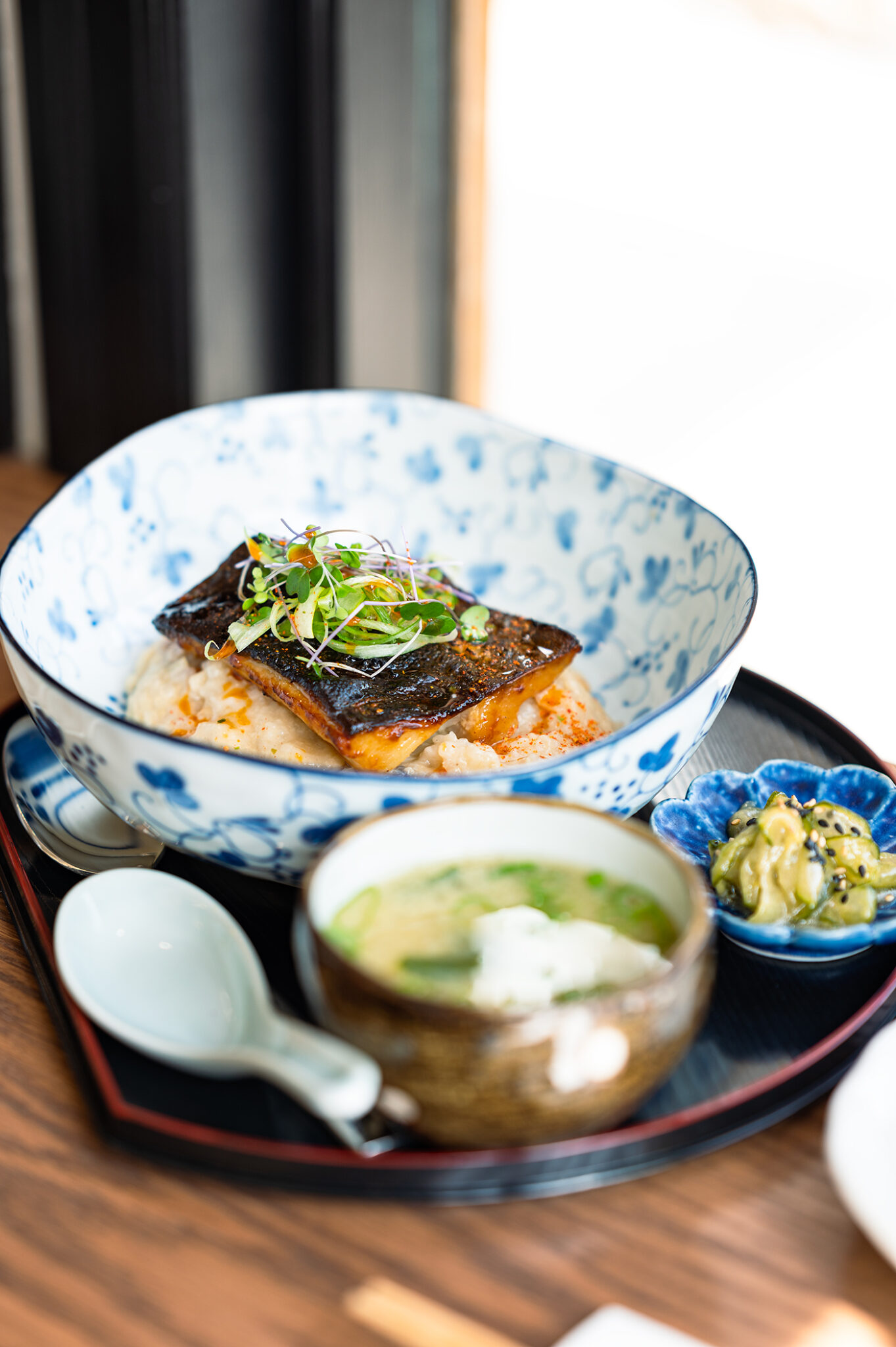 For the restaurant's signature dish, Ng combines her food and beverage training in a miso sablefish with a non-traditional risotto made from sakekasu, the rice leftover from sake production.
The simple dessert menu offers a light way to finish off the meal with its "matcha experience" with matcha cake and tea or a yuzu panna cotta.
There's also an always-changing omakase menu available in limited seatings from 5 to 7 p.m., with regular ($138) and vegetarian ($98) options, as well as sake pairings for an additional $90.
For drinks, there is, of course, sake, and Ng has curated a great list, from traditional varieties to sparkling and dessert ones, all chosen to pair with the menu. There's also a small menu of Japanese beers, red and white wines and non-alcoholic beverages, too.
1130 Kensington Rd. N.W., 403-300-2405, satsuki.ca