View this post on Instagram

Many Stampede attendees indulge in some classic mini doughnuts when hitting the grounds, and now, Boogie's Burgers is making sure you can get the same satisfaction off the grounds too. For the month of July, you can enjoy the delicious flavour of mini doughnuts in a milkshake with your burger.
908 Edmonton Tr. N.E., 403-230-7070 and 2129 33 Ave. S.W., 403-454-2902, boogiesburgers.com
View this post on Instagram
The Black Sheep is offering their own sweet take on a classic fried snack. The coffee and French pastry shop will be serving cookie fries with a side of homemade jam during Stampede. You might just trick your brain into thinking you're about to eat actual fries because they look almost indistinguishable from the real thing.
140-17 Ave. S.W., 403-455-8491, black-sheep.ca
View this post on Instagram
To celebrate Stampede and the 100th anniversary of their neighbour, Smithbilt Hats, Cold Garden created a new beer called the White Hat Wheat Ale Beer. When you buy a 24-pack, you get your very own Smithbilt cowboy hat to go along with it.
1100 11 St. S.E., 403-764-2653, coldgarden.ca
View this post on Instagram
The Guild's Stampede menu is back for another year. The restaurant offers a daily Stampede special for $19.99, which was kicked off with roast Mangalitsa porchetta, Spanish beans and chimichurri. Check out the cowboy-inspired drink menu while you're at it, featuring beverages like the "Ringo Kid" and "Sweet Western."
200 8 Ave. S.W., 403-770-2313, theguildrestaurant.com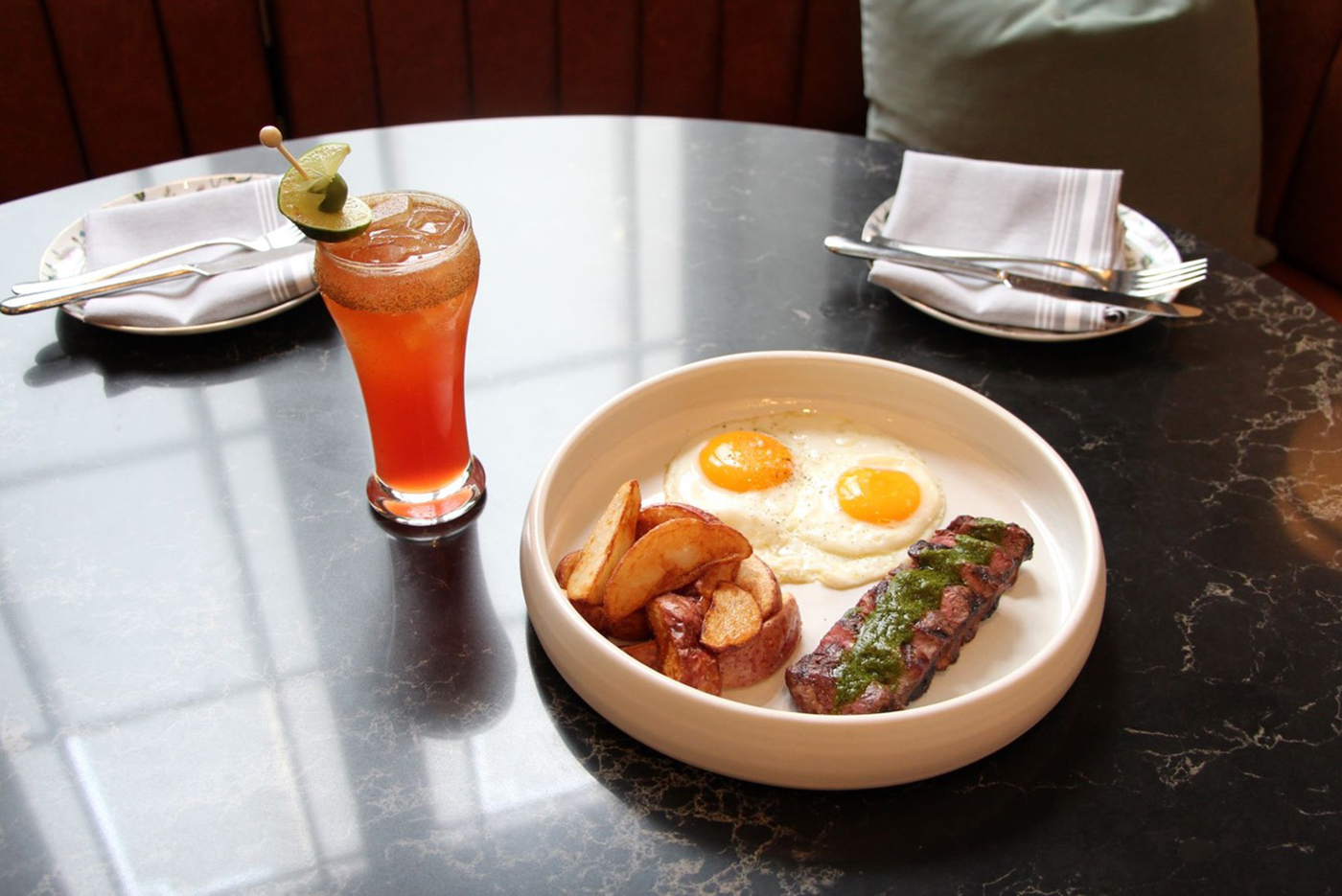 The Palliser's new restaurant and bar is offering a Stampede Hangover menu that runs for all 10 days. Cure your post-Stampede drinking woes with the all-day breakfast menu, which features classic eggs, toast and your choice of protein, as well as steak and eggs, chimichurri and a breakfast potato. And if you are in the mood to drink, you can make a selection from the "Hangover Cure" drink menu.
133 9 Ave. S.W., 403-262-1234, hawthorndiningroom.ca
View this post on Instagram
For $159, Mister Chen's will set you up with tickets for one of four concerts in the Cowboy's tent and dinner before the show. The package includes two appetizers, entrees and a drink each. The menu features Stampede-inspired smoked brisket barbecue baos and two special drinks: the Broken Down Chuckwagon Shot and the Ranchero Relaxo.
2004 4 St. S.W., 403-764-2436, misterchensyyc.com 
View this post on Instagram
One of Calgary's favourite Thai takeout spots is serving chicken wings throughout Stampede. Head to Tuk Tuk Thai to get three special flavours (tamarind, Crying Tiger or sweet chili) before or after heading to the grounds.
Multiple Calgary locations, tuktukthai.com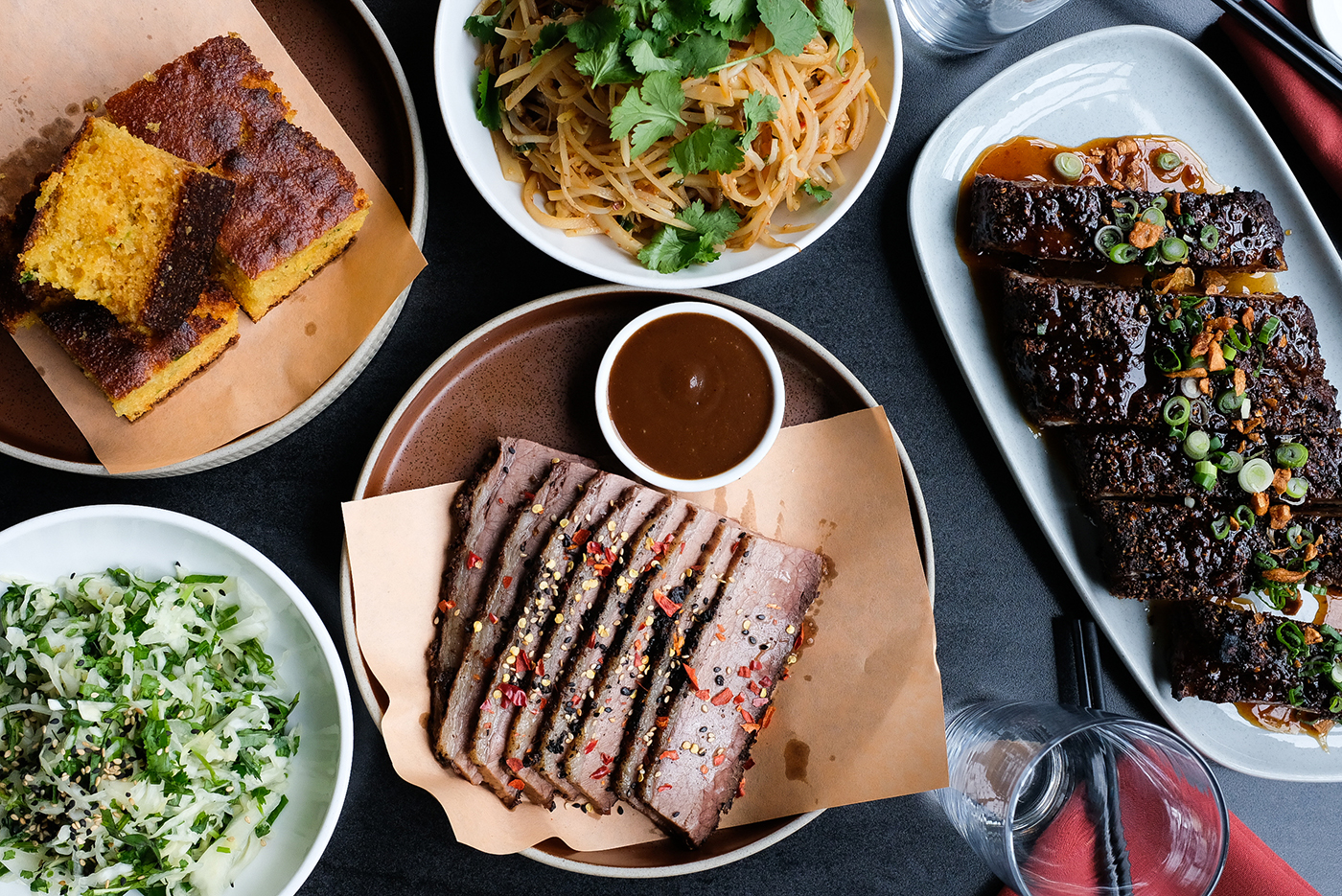 Two Penny and the lower-level Tea House will be offering a delectable menu of American barbeque-inspired fare during Stampede. Try items like tea-smoked ribs, brisket and Sichuan hot links with house made milk buns. The menu also includes side dishes like Asian coleslaw and Sichuan potato salad.
1213 1 St. S.W., 403-474-7766, twopenny.ca
View this post on Instagram
Vintage Chophouse's "Ultimate Cowboy Rib Chop" may be one of this year's most impressive Stampede specials. This 55 -ounce, double bone-in, Canadian prime rib chop is available for all 10 days of Stampede and comes with two sides for $200. The restaurant recommends sharing with three to four people.
320 11 Ave. S.W., 403-262-7262, vintagechophouse.com