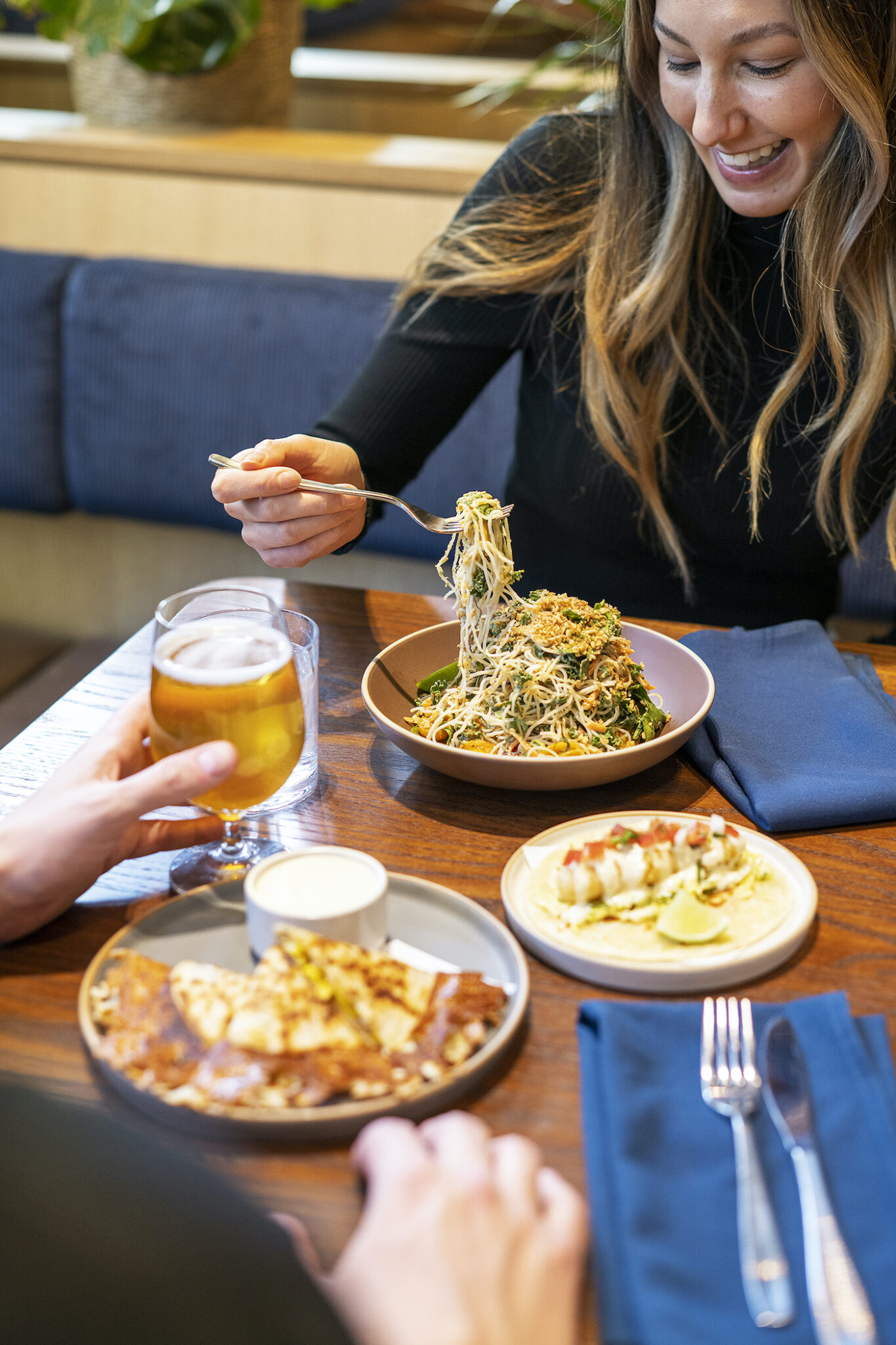 The two-level restaurant space on the northeastern tip of CF Chinook Centre has for years been home to Concorde Entertainment Group's Double Zero Pizza. But as of this month, the lower level has undergone a concept refresh, debuting as a California-casual bar called Surfy Surfy. Fans of Double Zero's pizza and pasta needn't worry as the Italian restaurant continues to occupy the top level, with hosting stations set up in the entrance hall on the main level to direct diners into the correct space.
Surfy Surfy, as the name suggests, is cultivating California surf-town vibes, with everything from its Mexican-inspired food menu, to its drinks list, which has a section dedicated to margaritas and another to "California Cans" — beers primarily from California-based breweries, with local representation by Dandy Brewing Company's Surfy Cerveza Mexican Style lager.
Rather than embracing full beach-bar kitsch, the room is more restrained, hinting at the concept rather than shouting it with blond woods, subtle graphics and video visuals such as the 2001 historical skateboard documentary Dogtown and Z-Boys.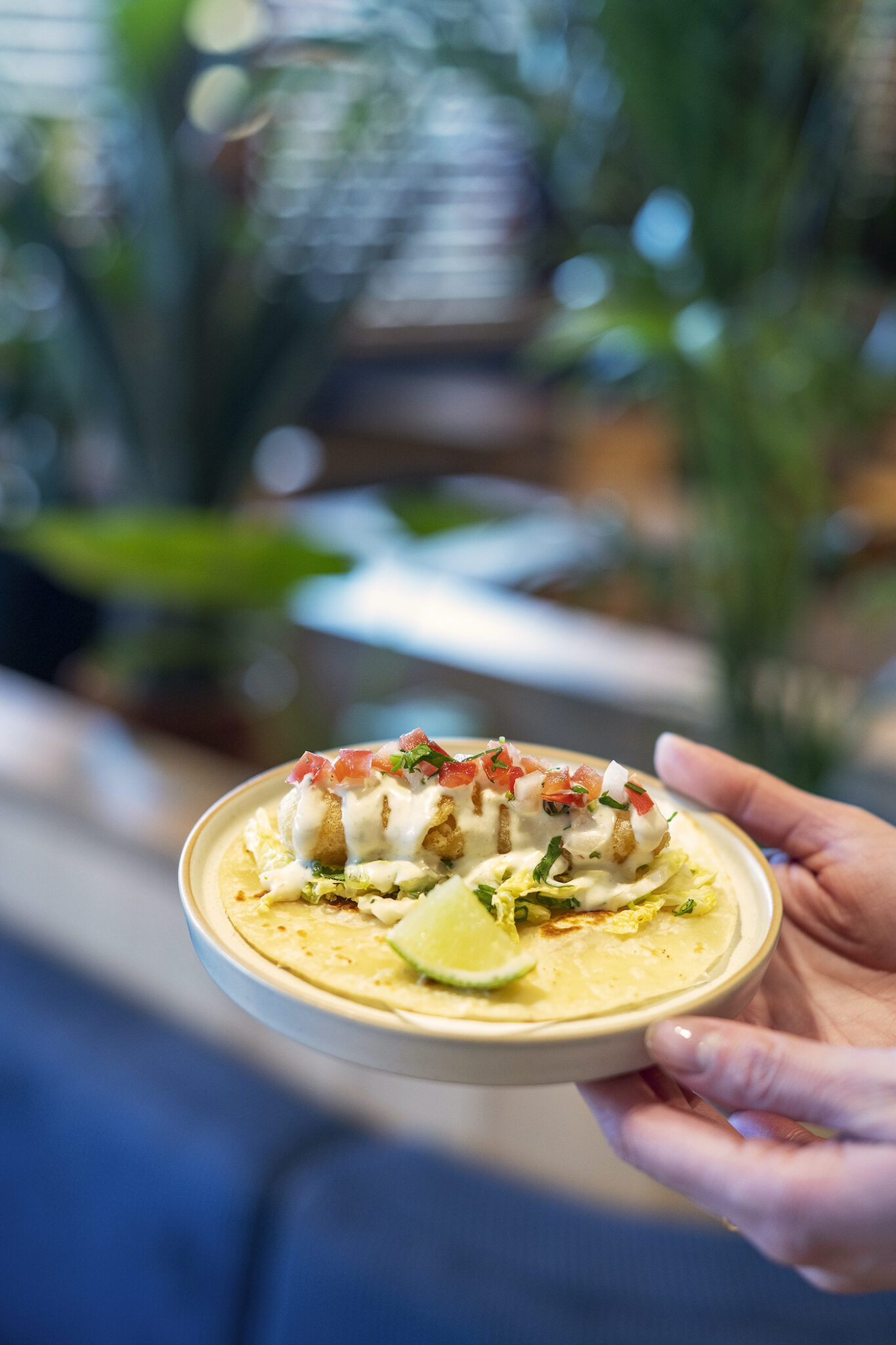 Being under the umbrella of the most prolific restaurant group in town, Surfy Surfy's food menu comes to the table fully formed. The focus here is on the beach-side classics you know and love: chips and dips (including a tasty tuna ceviche with togarashi mayo) for appies, salads, gringas, burritos, a burger. Of course, there are tacos, served on house-made flour tortillas, and of course, the taco menu includes a suitably crispy fish taco, which comes topped with sesame cabbage slaw, yuzu kosho mayo and pico de gallo.
If there's a star on the Surfy Surfy menu, it's the "super lime" margarita, which punches up the familiar tequila cocktail with whole lime juice — a process that harvests the flavours of the lime zest along with the juice — and a garnish of fragrant kaffir leaf. It's a blast of fresh, citrusy flavour that tastes just like sunshine in a glass, the perfect complement to a crunchy fish taco or two.
Surfy Surfy is open daily from 11 a.m. to 11 p.m. in CF Chinook Centre (access after mall hours is through the North underground parkade until 10:30 p.m.).
CF Chinook Centre, 403-863-7356 (text), surfysurfybar.com, @surfysurfybar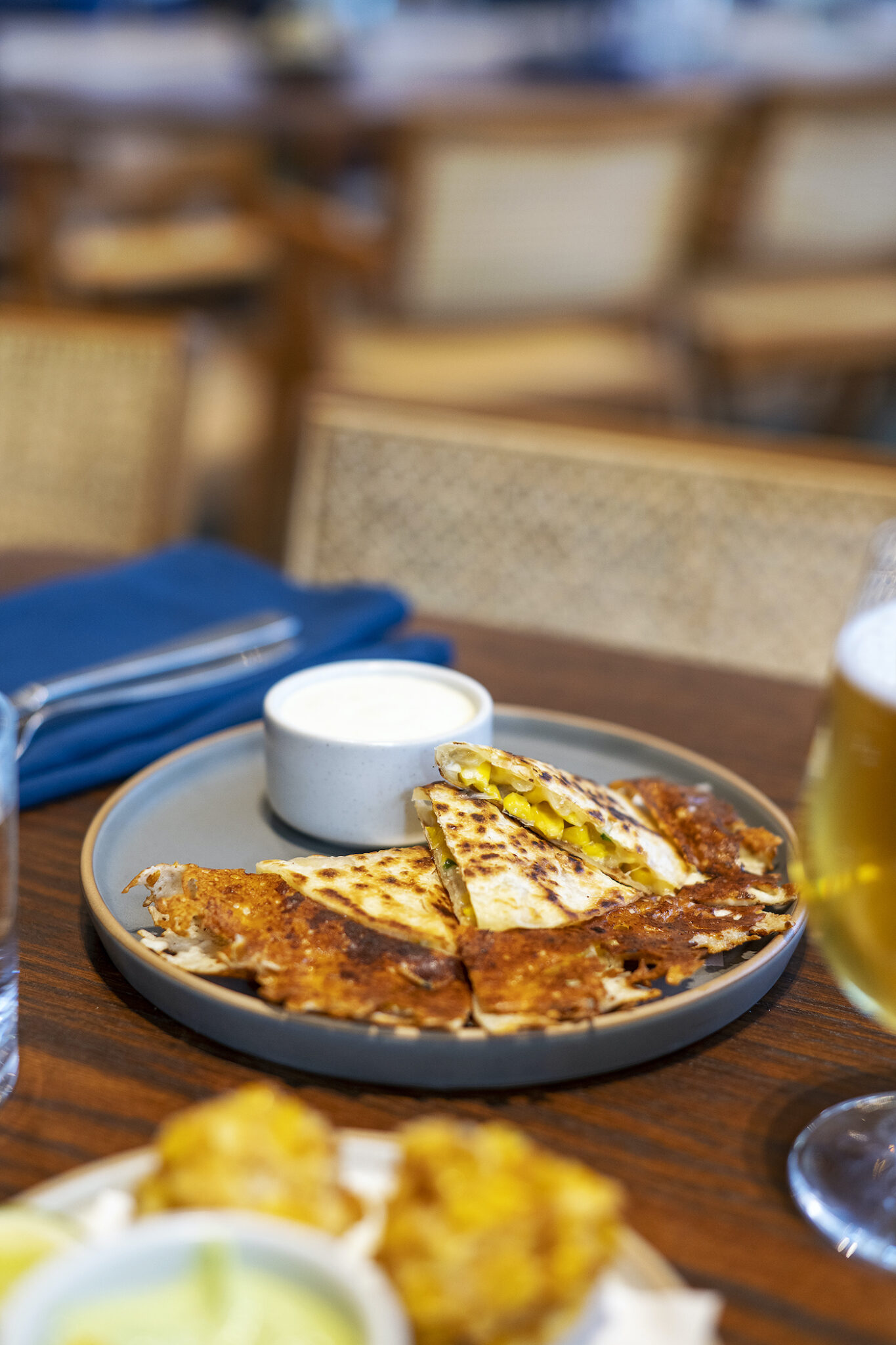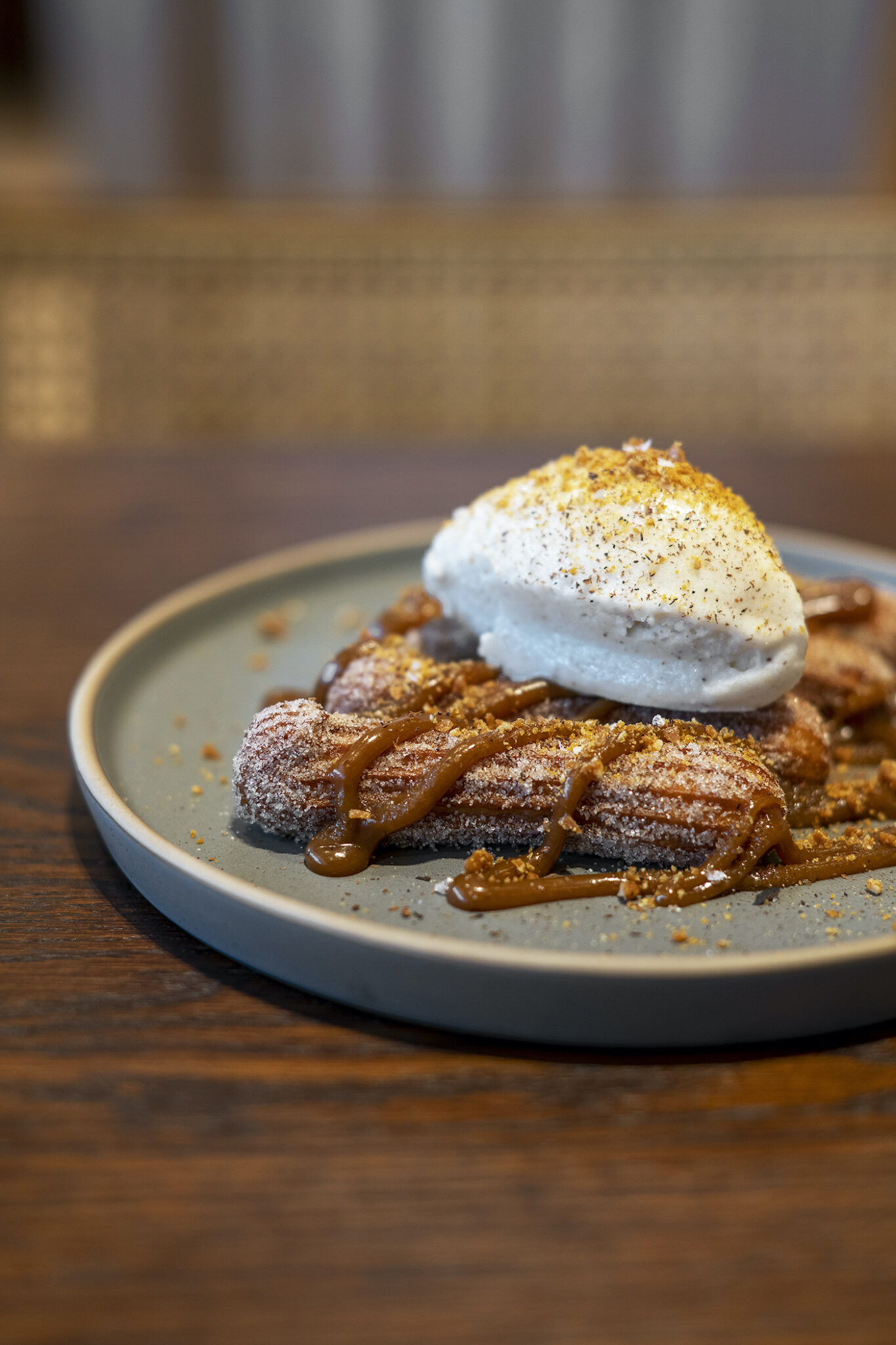 Avenue's writers and editors are occasionally invited to experience dining or adventure experiences as a guest, including some of the experiences in this story. Neither complimentary experiences nor advertising are required for coverage in Avenue. Neither companies that advertise nor those that provide other incentives are promised editorial coverage, nor do they have the opportunity to review or approve stories before publication.