As the Barley Belt's attractions continue to evolve beyond its core craft breweries, Taiko Canteen has launched with a fresh concept unlike much else in Calgary. Calling itself an "un-restaurant," the two-level, 3,000-square-foot industrial space features minigolf, rap music and indulgent fried treats from the team behind the Taiko Taco and Zilford's Fried Chicken food trucks.
You may be wondering what exactly an "un-restaurant" is. According to managing partner and executive chef Aaron Bruce, it's a combination of the canteen's hiring and service philosophies. Bruce says that as a young man he was given the chance to prove himself in a kitchen with no experience under his belt. In turn, he specifically hired young staff without relevant experience and put them to work right on the line. As for service, he wants guests to feel like they can hang out in peace, and accordingly guests primarily order at the counter rather than through standard table service (though table service is available to large parties and by request).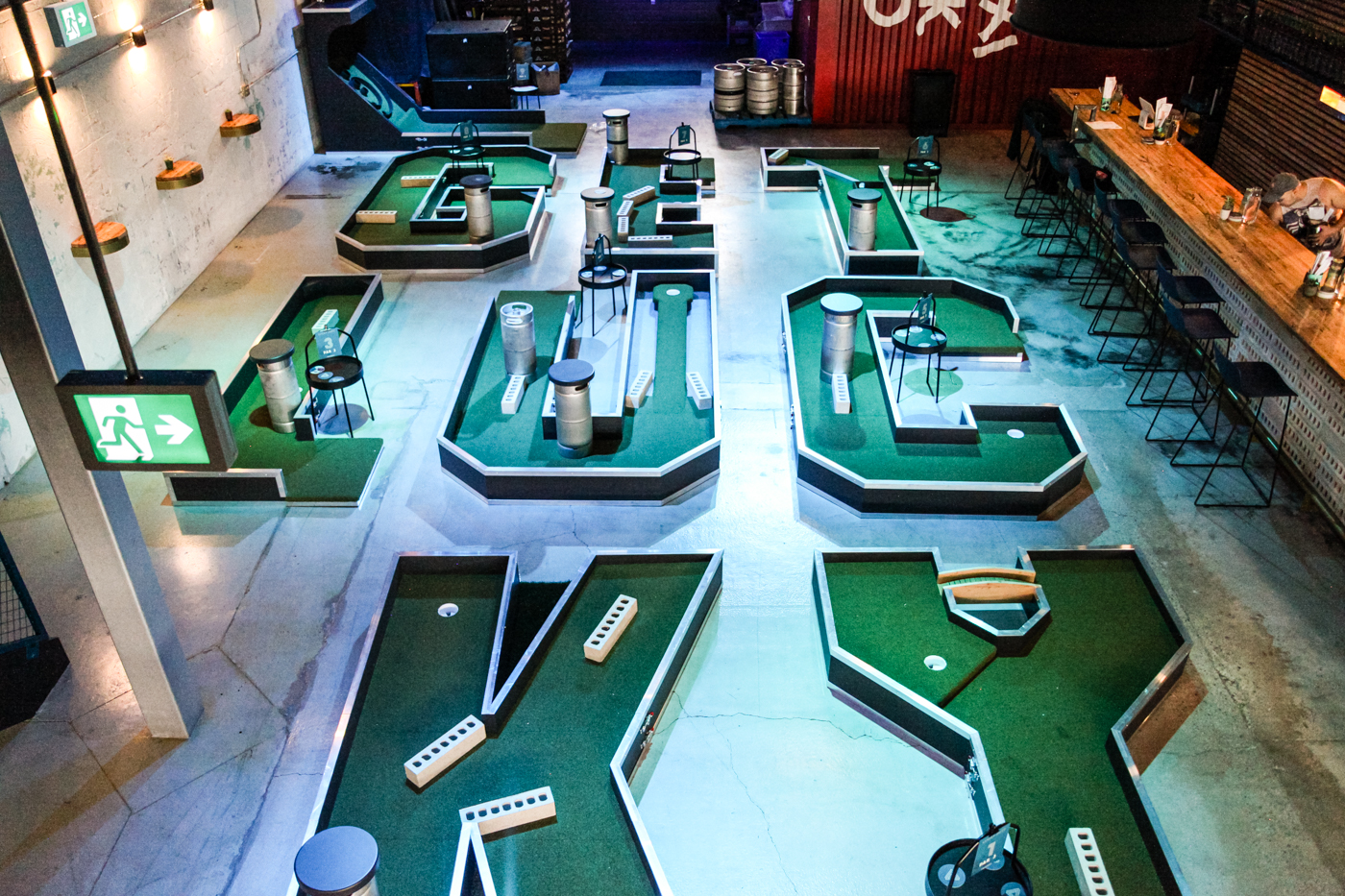 The star attraction at the Canteen is the nine-hole Lucky Putt minigolf course. Each hole is on a self-contained green designed by the Taiko team, with eight of the holes spelling out "Get Lucky." The effort put into these really can't be overstated — some units weigh more than 3,000 pounds, requiring serious dedication to fabricate and install. A game costs $9 per person, plus there are a handful of deals for bulk purchases, including a swanky "black card" option worth $1500 in credit that can be purchased for $1000.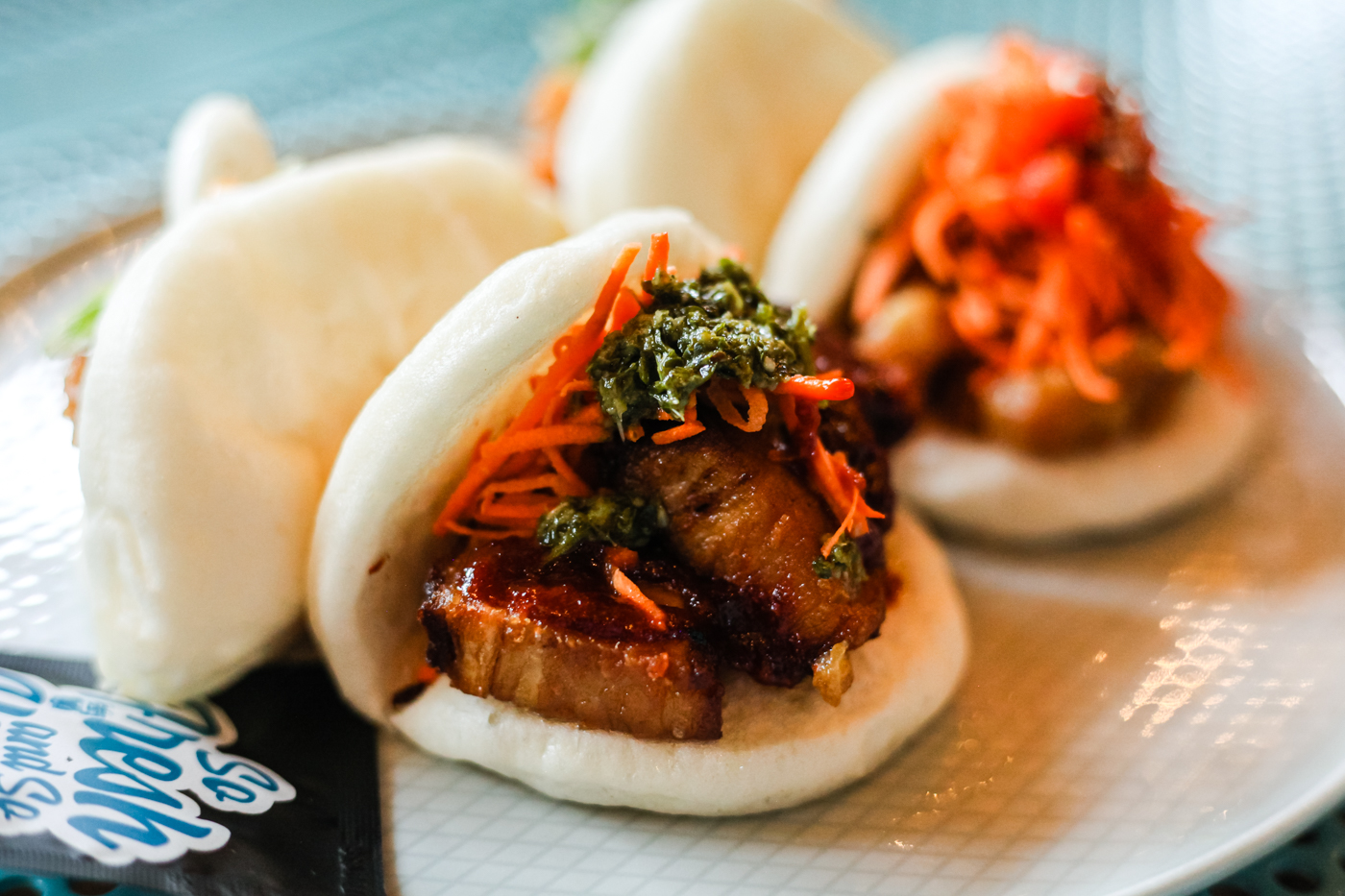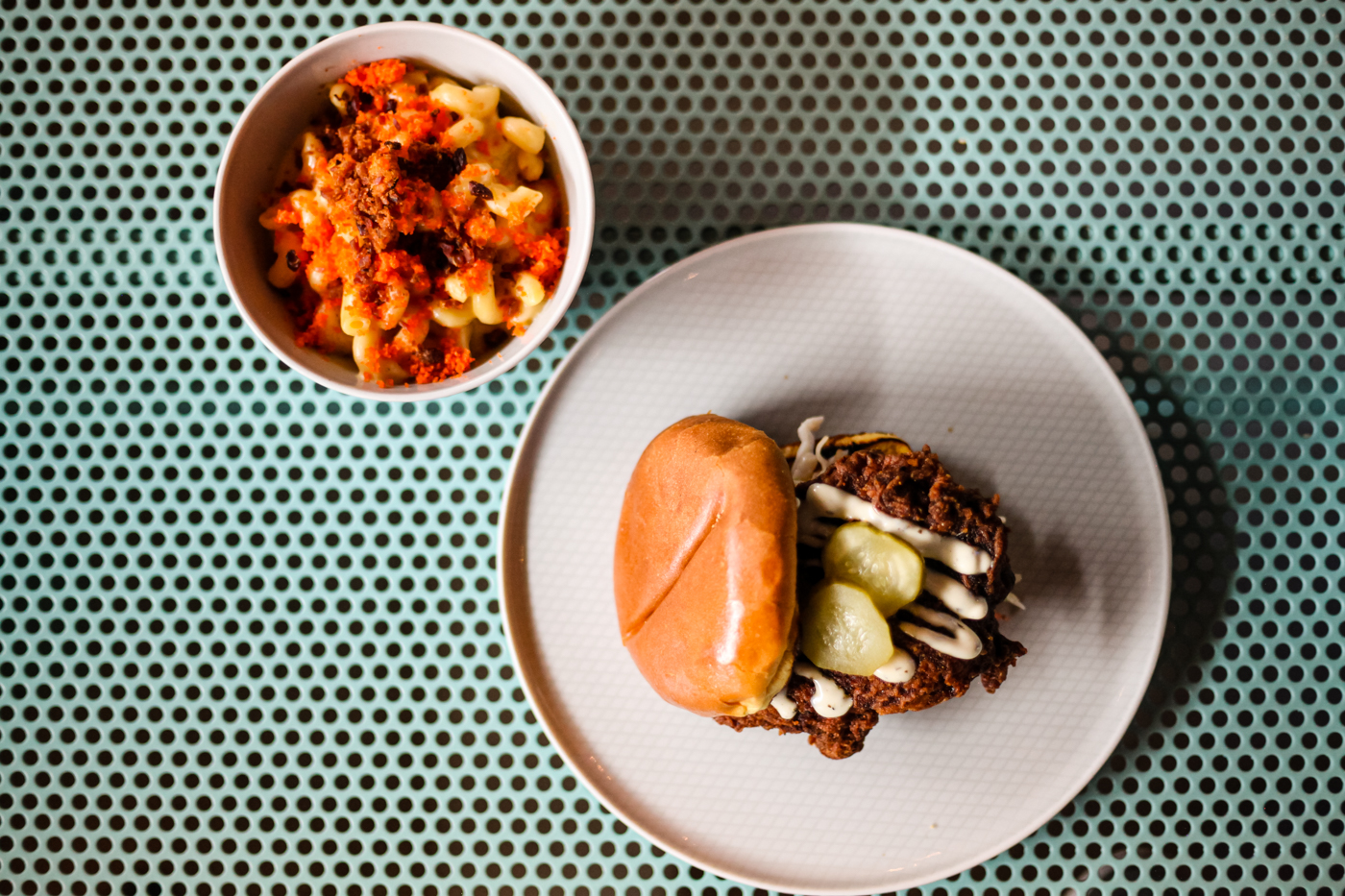 If you've ever tried the Taiko Taco food truck before, you'll know the company's specialty is its moist, fluffy bao (steamed buns). At Taiko Canteen, the wheel has been evolved but not quite reinvented — classics like ginger beer and pork belly are available alongside plant-based flips on the originals, plus the serving size has been notched up a bit. Elsewhere on the menu, there's fried chicken (Taiko recently acquired Zilford's Fried Chicken food truck) options with an array of spice intensities, Taiko "bols" with superfoods and grains, sides like kimchi tots and corkscrew mac and cheese, plus Asian mini-doughnuts and Fiasco soft serve for dessert.
Make sure to arrive thirsty because Taiko Canteen has a wide selection of drinks. In addition to a who's-who assortment of local craft beer and cider, you can have red or white wine (on tap!) or audacious cocktails like the Cereal Killa, made with cereal milk, soft serve, Lucky Charms marshmallows and spiced rum. If you don't feel like having alcohol, choose between kombucha, craft sodas, "flow water" (with cucumber, blackberry or grapefruit) and a rotating mocktail.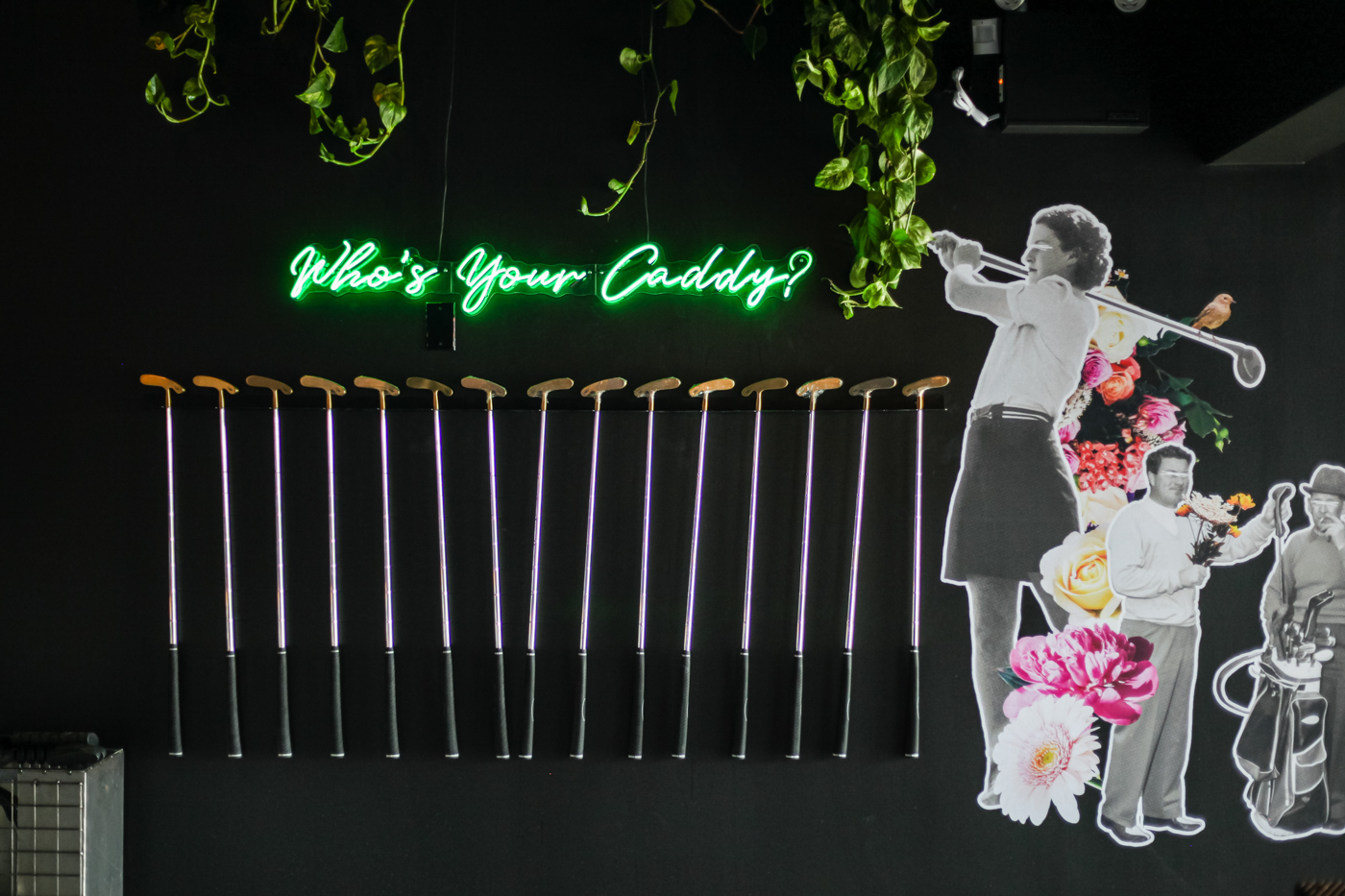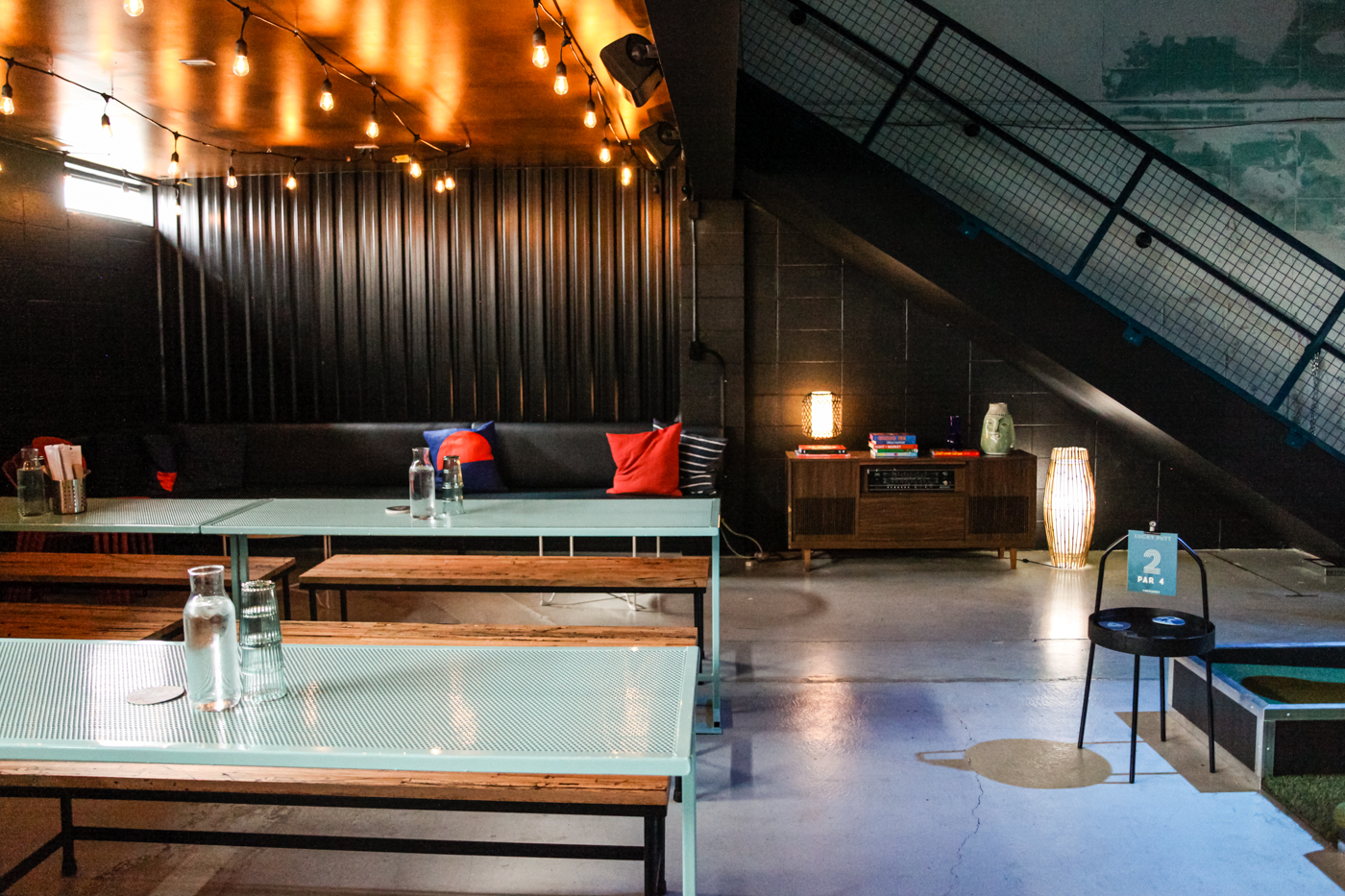 The clubhouse-like interior was designed by Amanda Hamilton Interior Design. Though Lucky Putt dominates the centre of the room, you can hang out at communal tables and a cozy seating nook nestled underneath the second-floor balcony. Throughout the space, you'll notice nods to hip-hop culture (vintage concert posters and rapper-themed, gender-neutral bathrooms) and an array of cook books from neo-Asian street food landmarks like Night + Market.
Taiko Canteen officially opened on August 1, but you can expect to see a few tweaks in the near future. Bruce is hard at work perfecting a completely vegan bao recipe (order your veggie baos as lettuce wraps for now) and a collaborative lager made with Born Colorado Brewing will be unveiled any day now.
Taiko Canteen, 107, 3851 Manchester Dr. S.E., taikocanteen.com