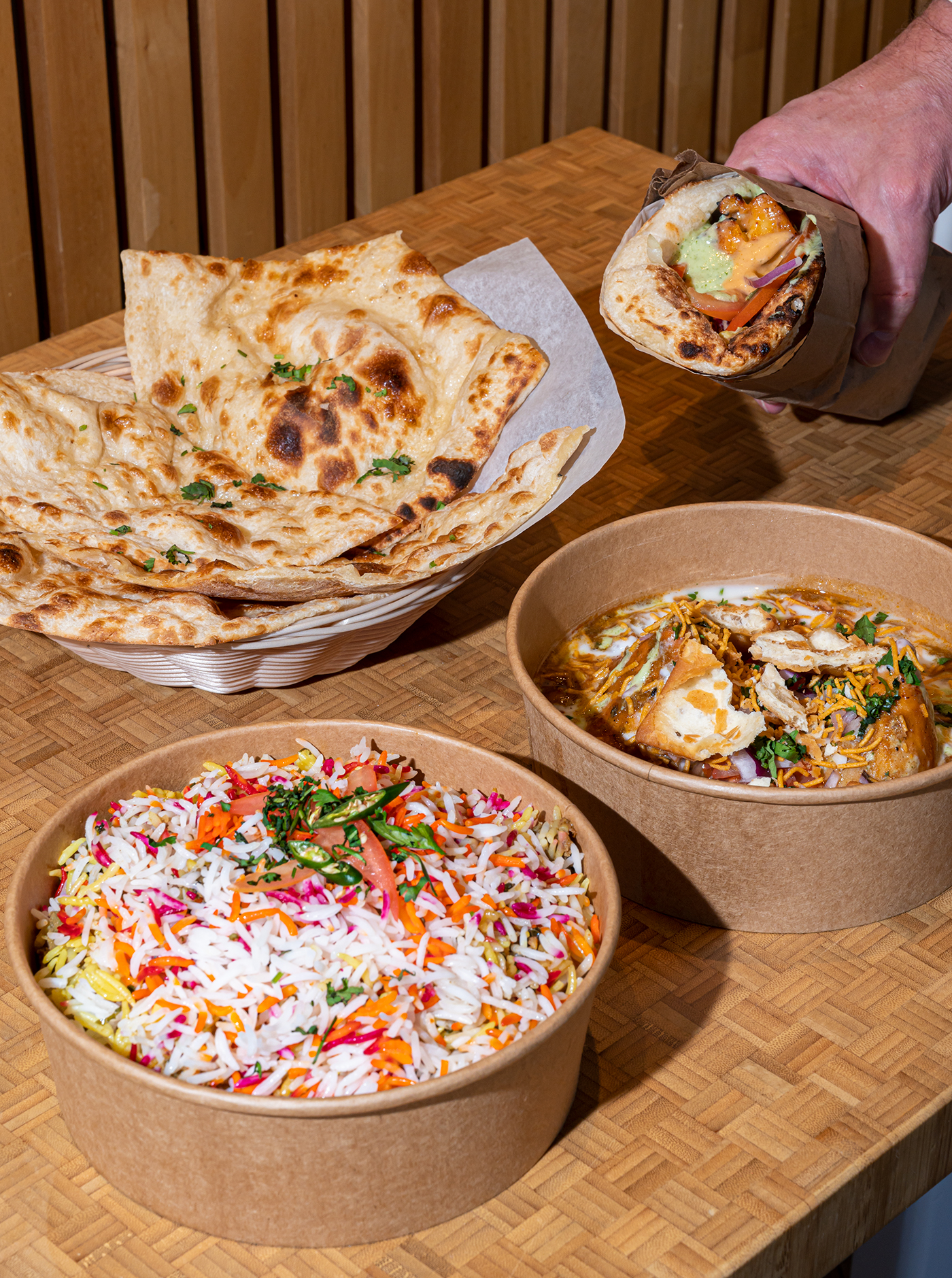 After running The Curryer food truck for nearly two years, owners and spouses Cameron and Naghma Slade have opened a brick-and-mortar restaurant that serves Pakistani food with recipes from their own family's table.
The Curryer is inspired by the cooking of Naghma's Ammi Jaan (which means "mother" in Urdu). After years of eating his mother-in-law's food and talking about it with her, restaurant industry veteran Cameron wanted to help bring her food to others.
"Ammi Jaan would cook for the family, and I would be left sitting there like, this is amazing," says Cameron. "We had talked a few times over the years because she always wanted to share her cooking with more people."
The family decided to take a serious go at it and opened The Curryer food truck at the beginning of 2020. "That experience taught us so much," says Cameron. "We were able to find out what worked and what didn't."
Shortly after, they started looking for a space to open a brick-and-mortar restaurant. It was around this time they found chef Ali Tajdeen, who has worked in hotels around the world, to head the kitchen. After their first attempt at opening a brick-and-mortar location fell through, they continued working on the food truck until they found a spot in Calgary's Beltline neighbourhood. The restaurant officially opened on November 2.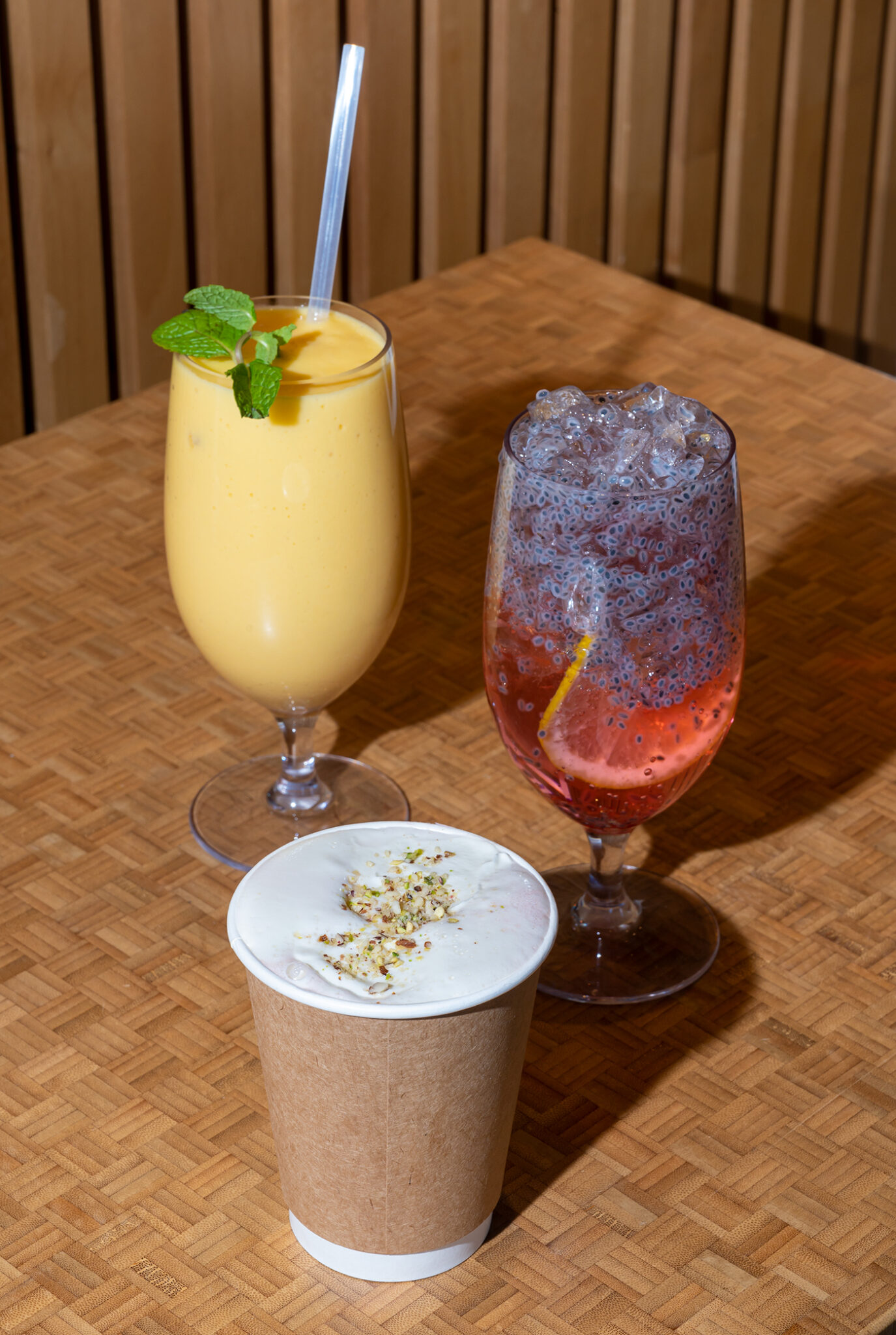 The Curryer's menu features traditional Pakistani food with an elevated twist, including biryani, a variety of curries and kababs, and samosas (which can also be served chaat-style — topped with seasonings, chutneys and herbs). There's also fresh naan from its tandoor oven, which is used to make "naanwiches."
The restaurant also offers a variety of beverages like mango lassi, Kashmiri chai and a Rooh Afza soda, which is a somewhat floral syrup mixed with lemon, soda and basil seeds.
Cameron and Naghma are proud to serve strictly Pakistani cuisine, since it is often lumped in with Indian cuisine in other restaurants. "There's very many subtle differences, but they all add up," says Naghma. Food from Pakistan is typically more meat based than food from India, though there are still several vegetarian and vegan options at The Curryer.
With their new restaurant now open, The Curryer team is focused on serving its modern take on traditional Pakistani food and creating the same feeling of family that would be found around Ammi Jaan's table. Naghma hopes they have created a space where both first- and second-generation immigrants can enjoy a meal, as well as those looking to try Pakistani food for the first time, and that they can continue sharing Pakistani culture, food and family values with everyone who comes in.
"In any home and any restaurant, it's food that brings people together," says Naghma. "To me, it feels like everything [in The Curryer] is conducive to my life and who I am."
"We want people to know that the people of Pakistan have a very rich culture. The cuisine is amazing," says Cameron.
105, 550 11 Ave. S.W., 403-493-3374, thecurryer.ca