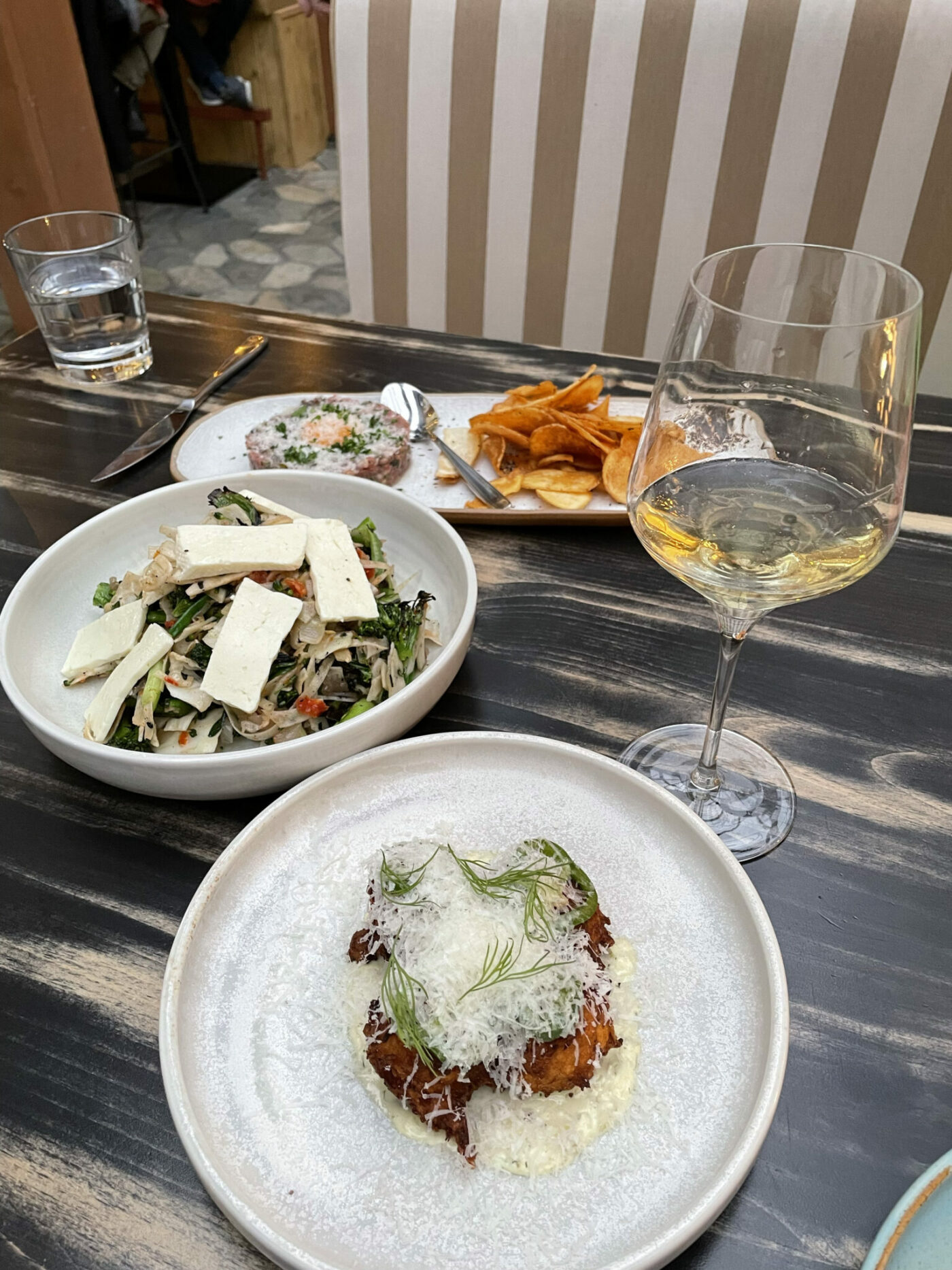 Porch, one of the newest restaurants on 17th Avenue S.W., is all about extending the summer patio season. The restaurant recently took over the iconic spot that previously housed eateries like Melrose and Royale, and has skylights and a patio area with retractable windows that bring the feel of the outdoors inside even as the weather cools. The inviting interior, designed by Fort Architecture, features swinging seats, greenery (including a massive tree that previously lived in the now-closed Wurst) and wicker lamps and seats. But while the space draws you in, it's the extensive menu of tropical cocktails, wine, share plates and mains that keeps you "hanging around" for more.
Here are three of our favourite dishes and cocktails to try here. 
Beef Tartare

 
View this post on Instagram
The thick and crispy yam chips that come alongside the beef tartare (made with egg yolk, a mushroom duxelle and truffle oil) are excellent for dipping into this round, tasty patty. It's a healthy serving for one or two people and pairs well with a glass of bubbly or red wine from Porch's wine list.
Cod Fritters
If you're usually intimidated by the portion size of a fish and chips plate, then you should definitely give the cod fritters at Porch a try. Served on top of tartar sauce, the bite-sized fritters are just the right size to snack on yourself or share with a friend. The fritters are topped with a handful of parmesan and candied jalapeños. 
The Heavy Soul

Cocktail
View this post on Instagram
The Instagram-worthy Heavy Soul cocktail is a surprisingly easy drink to sip on. The mix of Jose Cuervo Tradicional Reposado, Martini Rubino, Bonal Gentine Quina, Dry Curacao, Giffard Cacao and Bittered Sling Malagasy Chocolate is served in a lowball glass inside of a lantern. When the door of the lantern is opened, a cloud of cigar and cedar smoke is released.
Avenue's writers and editors are occasionally invited to experience dining or adventure experiences as a guest, including some of the experiences in this story. Neither complimentary experiences nor advertising are required for coverage in Avenue. Neither companies that advertise nor those that provide other incentives are promised editorial coverage, nor do they have the opportunity to review or approve stories before publication.