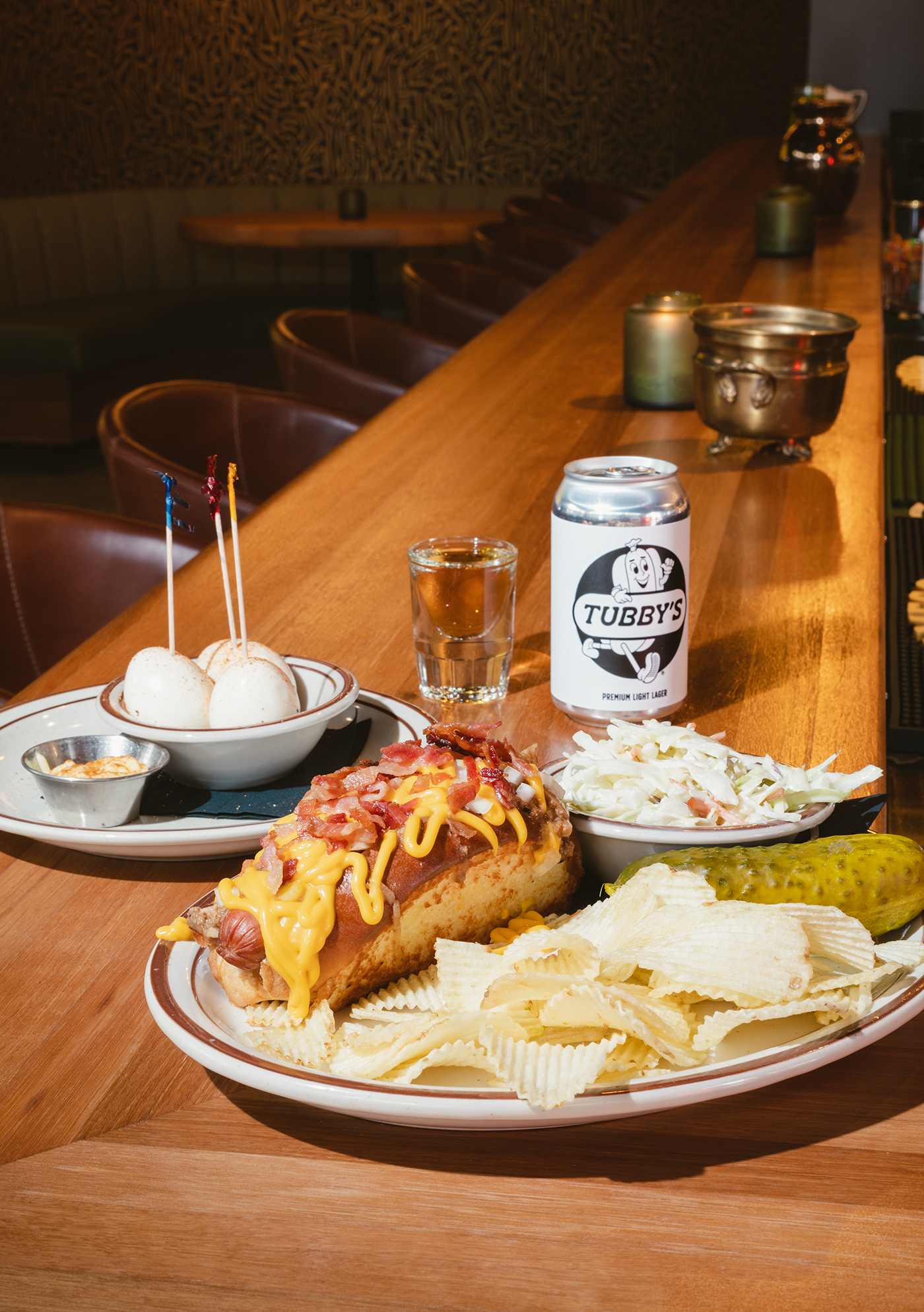 For those who grew up in Calgary in the early 2000s, Tubby Dog was the place to be. With its ketchup and mustard colour scheme, pinball and arcade machines, the projector screening old cartoons and the deliciously wacky hot dogs, Tubby Dog was a fun and exciting addition to the city's casual restaurant scene.
So, when Tubby Dog closed during the COVID-19 pandemic due to leasing issues, it was a blow to the hearts of many Calgarians. But owner Jon Truch saw this as an opportunity to reinvent the Tubby name, and get back to his roots in Calgary's nightlife (fun fact: Tubby Dog's origins can be traced back to Truch's days at the Night Gallery, where he would serve free hot dogs to patrons on slow Tuesday nights).
Now, the late Tubby Dog has grown up and become Tubby's, a no-nonsense bar that is an unexpectedly sophisticated evolution of the Calgary institution.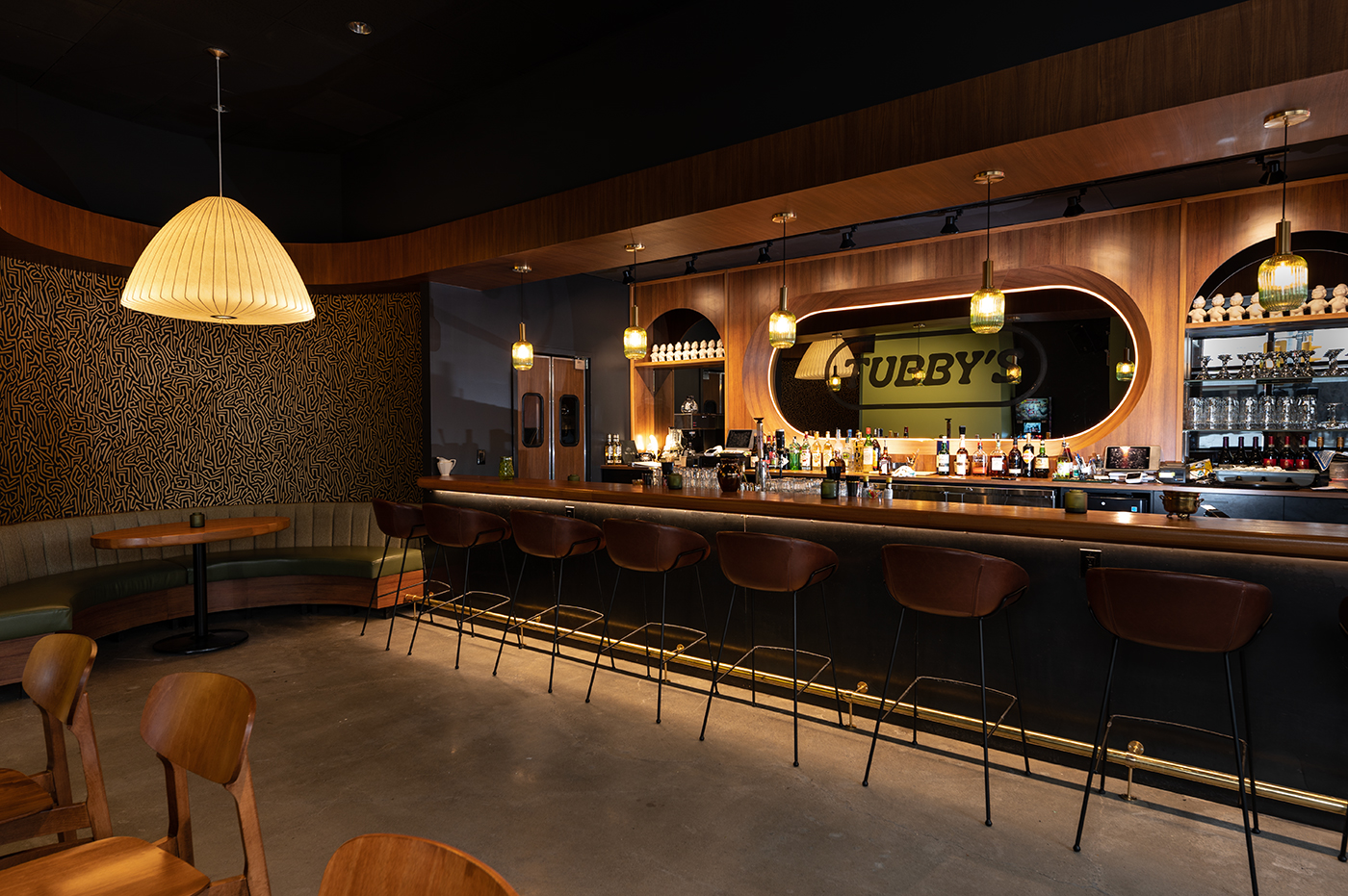 From the outside, Tubby's new location has an unsuspecting facade — the only identifying marker is the neon sign reading "Fresh Meats" through the tinted windows. Inside, the sleek space, adorned in mid-century modern furniture, is a surprising split from the Tubby Dog days. Tubby's feels elevated and comfortable, and, as Truch says, like "a place for people to just come in and have a good drink."
Tubby's focus is on the service and atmosphere, and, in contrast to fancy cocktail bars, is all about keeping things simple. While the experienced bar staff can still make just about any cocktail in the book, the emphasis is on highballs, classic cocktails, wines and local beers, including Tubby's own Tubby Lager. Truch wants Tubby's to be a place people want to be, not just a place to try once.
On the food menu, there are, of course, a few holdovers from Tubby Dog. A few of the most popular hot dog options remain, like the Tubby Dog, topped with mustard, chili, bacon, onions and cheese sauce, or the A-bomb, with a pile of chips on top for crunch. There are also a few bar snacks, like the famous Ukey sausage served with dips and pickled eggs (Truch's mother's recipe).
Other remnants include a pinball machine, as well as the relaxed service. But overall, as Truch puts it, "It's just a good bar that serves hot dogs."
100A, 1210 8 St. S.W., tubbybar.com