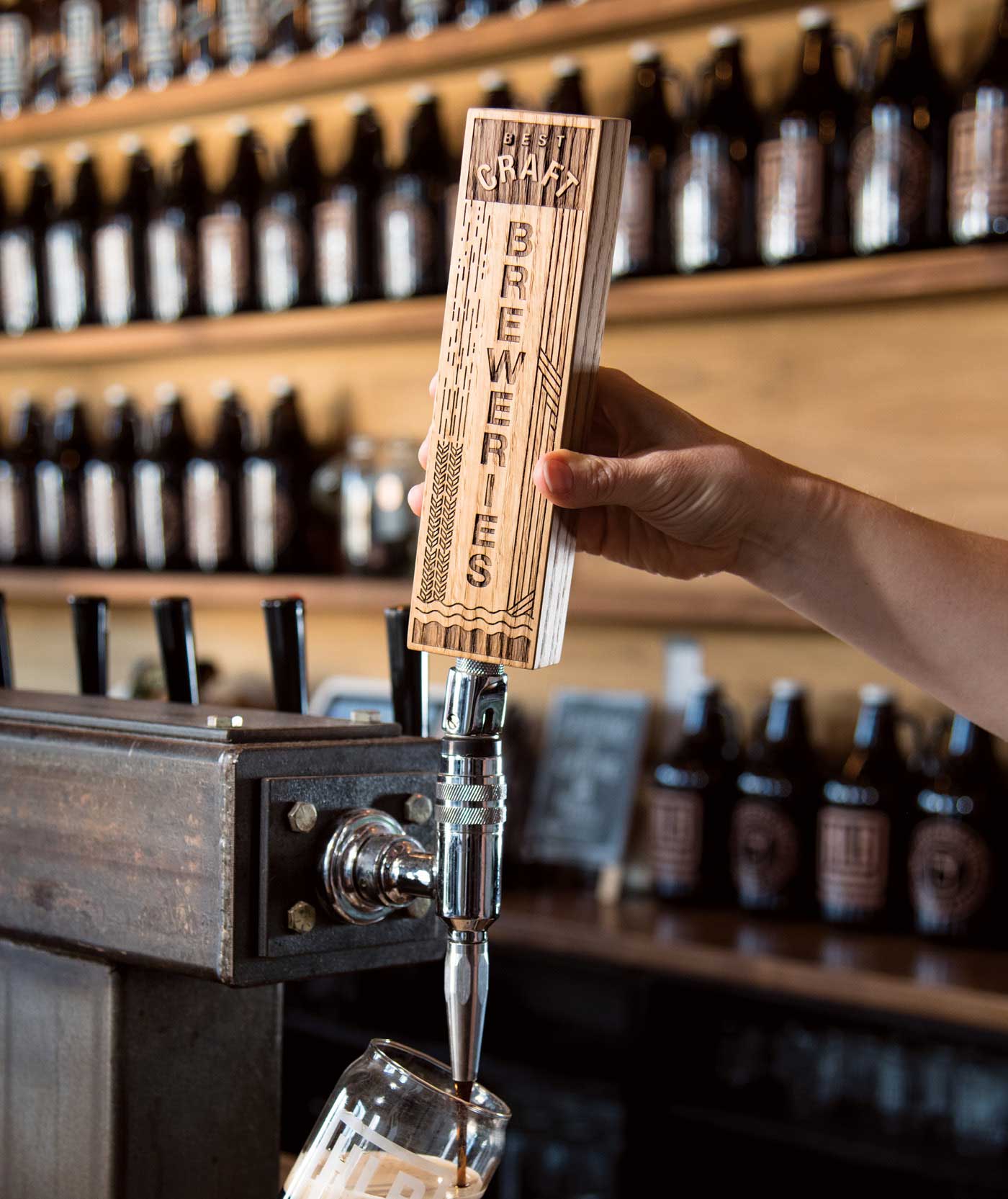 Five years ago, Calgary's microbrewery and taproom scene was pretty sparse, with only a handful of craft brewers meeting the formidable and expensive (some might say draconian) standards set by the mighty AGLC. However, legislative changes in 2013 allowed many a would-be brewer with some barley, hops and a dream to hang out a shingle and start slinging pints. Some even added food to their repertoire.
These days, in areas like Inglewood and Manchester, you can't swing a growler without hitting at least three trendy taprooms, each with their own unique charms. To date, there are 35 brewery-taprooms in Calgary where you can wet your whistle. Here's a case of 12 that we love, plus a list of the rest of the new brew kids in town and of the local O.G. microbreweries. Cheers!
Minimalist and modern, Annex's taproom will appeal to the beer-loving KonMari aficionado. Even the bar-snack menu is decluttered: just hop chips and salty string-cheese to pair with the meticulously crafted beers. Annex is a good option if you have a sober or pregnant friend in tow as the brewery makes two award-winning signature craft sodas: a ginger beer and a root beer,  the latter of which is made with 11 botanicals. —S.A.
COME for the Metes and Bounds extra pale ale created with a bouquet of five different hops.
STAY for the spark of joy.
4323 1 St. S.E., 403-475-4412, annexales.com
Tucked just off Edmonton Trail, Citizen Brewing Company has grown a dedicated following not just for consistently good beers, but also for the food coming out of its repurposed-shipping-container kitchen. The menu includes burgers, hot chicken, a daily soup and even weekend brunch. Pay your respects to Citizen's resiliency with a pint of Hijacked IPA, a bruiser of a beer that commemorates the time their food-truck kitchen was stolen. —S.A.
COME for the $10 Citizen Burger (whose legion of fans insist it's the city's best).
STAY for the sun on the 100-seat hop-garden patio.
227 35 Ave. N.E., 403-474-4677, citizenbrewingcompany.com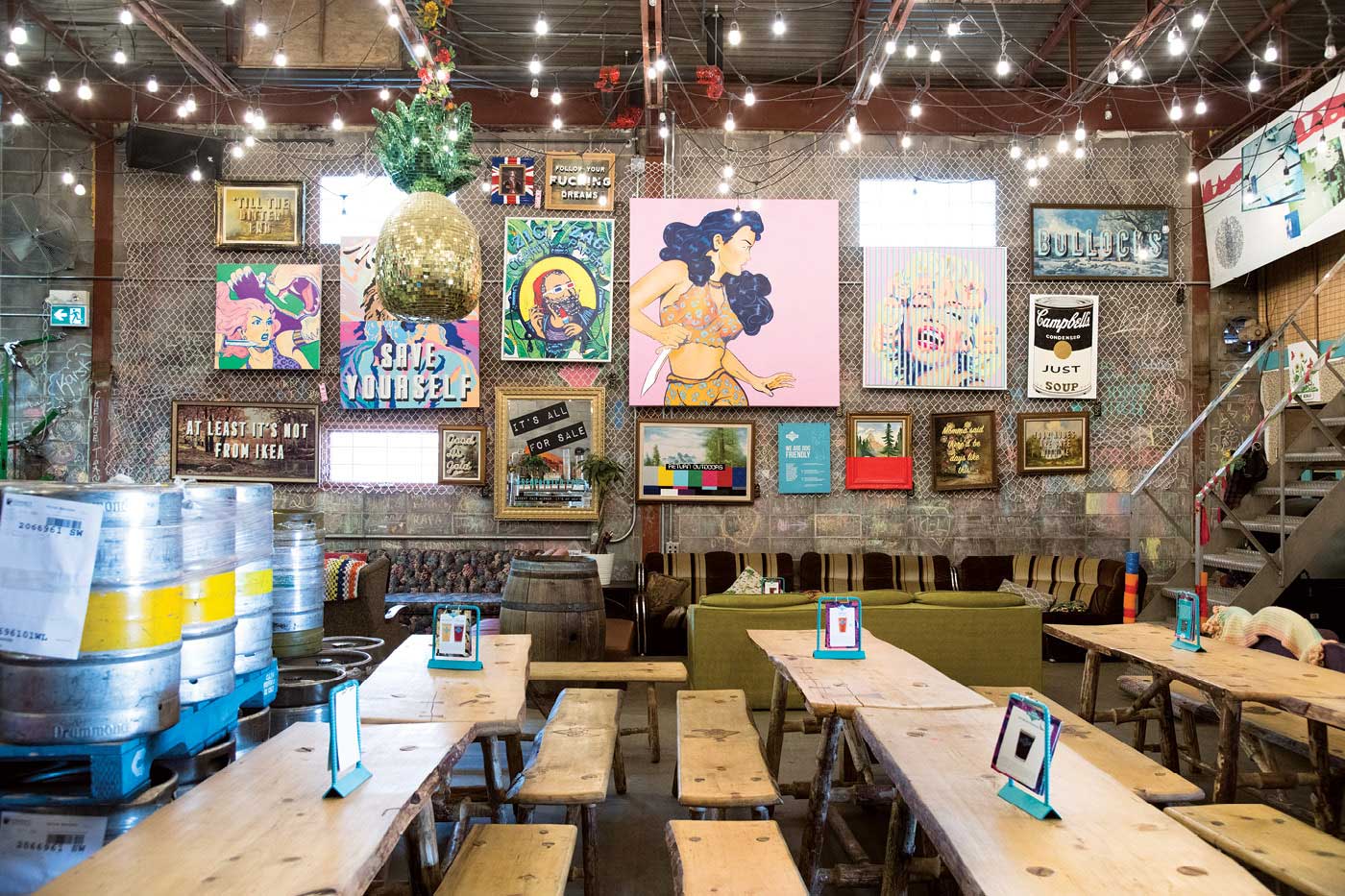 Cold Garden is the perfect place to introduce someone to Calgary's brewing scene. Its gleefully kitschy interior has a scrappy charm that makes it instantly memorable: mismatched vintage furniture and a giant pineapple-cum-disco ball let you know right away that the beer crafted here is just as quirky and unapologetic. The tap menu is among the biggest on the scene, and both dogs and outside food are welcome. —C.G.
COME for the grandma's-basement-on-acid feel.
STAY for the rotating offerings of treats in a retro snack dispenser.
1100 11 St. S.E., 403-764-2653, coldgarden.ca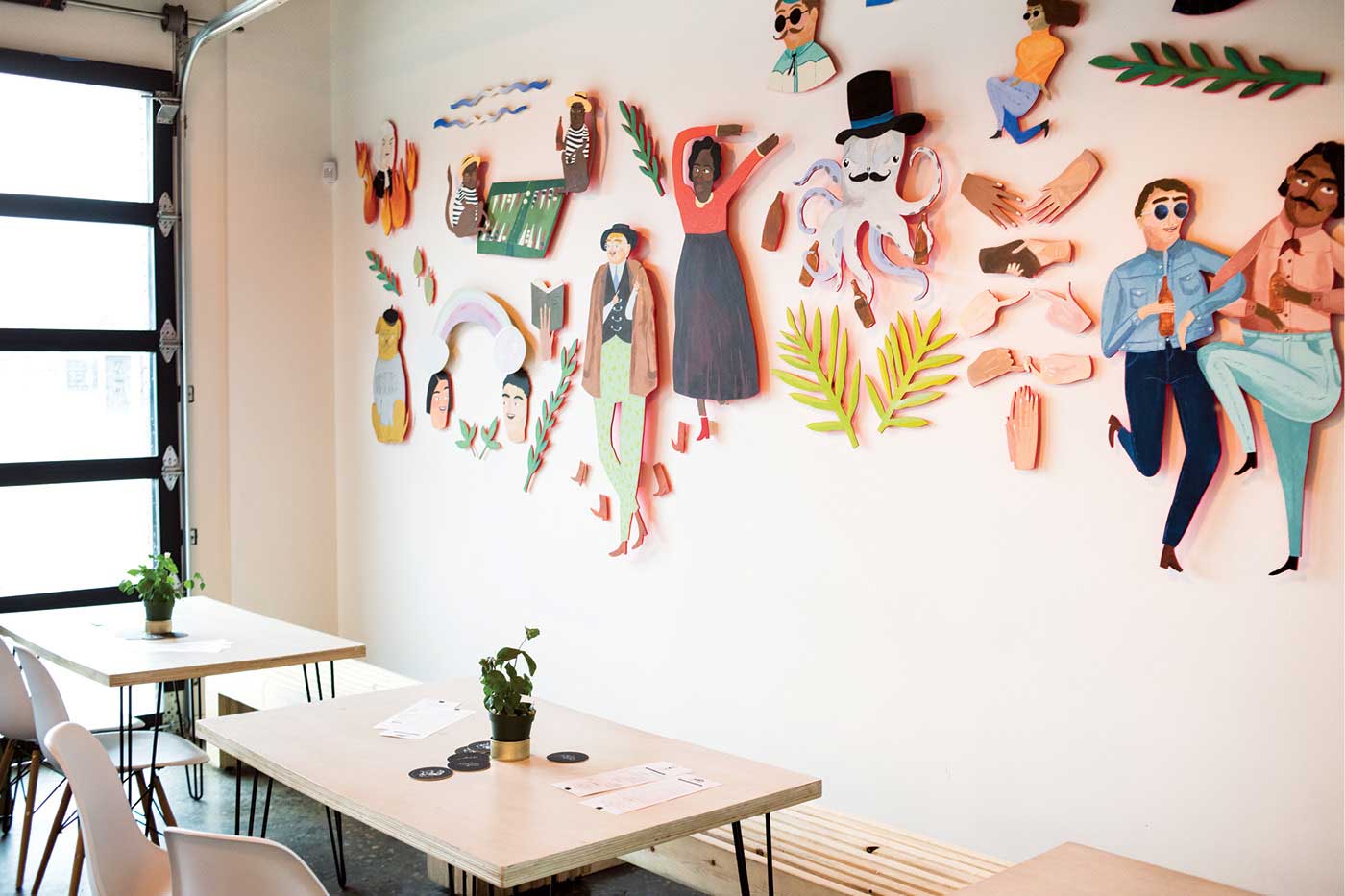 Dandy is the place to be if you want to try juicy, new-school beers that put experimentation ahead of tradition. Its sour ales are frankly unmatched in the city, there are always a few devilishly strong beers on tap, and its guest taps, cans and bottles are curated to seamlessly match its own inventions. Wine and cider are always available (and are nothing to shake a stick at, either). —C.G.
COME for the charmingly bright local art.
STAY for the food, which is more like a tasting menu than pub fare.
2003 11 St. S.E., 587-956-8836, thedandybrewingcompany.com
Stepping foot inside Eighty-Eight is like getting out of a DeLorean. Named to commemorate the 1988 Calgary Olympics, the brewery's two levels are adorned with neon lights, retro TV sets and Olympic memorabilia. Bring a friend with major '80s nostalgia or an elder millennial who never had the chance to experience the era — both will love the combination of lighthearted beers like the Wave Pool IPA and deadly serious New York-style pizza made by space-sharing Noble Pie. —C.G.
COME for the Instagram post.
STAY for the genuine sense of warmth in the room.
1070, 2600 Portland St. S.E., 403-452-5880, eightyeightbrewing.ca
Tucked behind a Vietnamese restaurant in a parking lot off of 9th Avenue S.E., High Line is the hideaway that bridges the divide between the beer weirdos and the straight crowd. The discreet 32-seat space (with an additional 14 on the patio) might overflow with an experimental music showcase or larger-than-life drag show on certain nights, but its core vibe is all effortless neighbourhood-bar je ne sais quoi. The swagger is innate, never forced, in keeping with creative brews that have the quality to avoid becoming a novelty. We like the Wabi Sabi yuzu sour and Club Mate+ fermented tea. —C.G.
COME for the low-key escape from the bustle.
STAY for the expertly picked tunes DJed by the owners.
113, 1318 9 Ave. S.E., highlinebrewing.com
Opened in 2018 by a team of veteran home brewers, Inner City offers new beers as often as possible, each informed by studious research of a famous beer or brewery style from around the world. The exception to the rule is the signature Bridgelandia, a modern, hoppy blonde ale that eschews conventions. If you do like your beer with a little extra zing, try a beer cocktail or come after 5 p.m. on a Thursday, Friday or Saturday when infusion taps offer remixed versions of standard fare — past experiments include a pina colada infusion of the Sunnyside XPA and a PB&J twist on the Brick Alley traditional dark mild. —C.G.
COME for the dedication to tradition.
STAY for the experimentation happening in real time.
820 11 Ave. S.W., 587-880-8600, innercitybrewing.ca
Come to Last Best with a mixed group of friends for a sit-down meal paired with sippable, hearty beers. The ample space in the Beltline brew pub features a 360-degree bar surrounded by dining booths, a semi-covered patio (with fireplace!) and a basement nook serving up cocktails next to an active barbershop. Last Best's "here to stay" taps are usually rich and heavy perennial favourites like the Show Pony ale and Dirty Bird black lager, while the "here to play" roster trends lighter and more flirtatious. For both its myriad seating options and gamut-spanning beer profiles, Last Best is a crowd-pleaser you can count on. —C.G.
COME for the versatility.
STAY for the experimental botanical spirits also made on site.
607 11 Ave. S.W., 587-353-7387, lastbestbrewing.com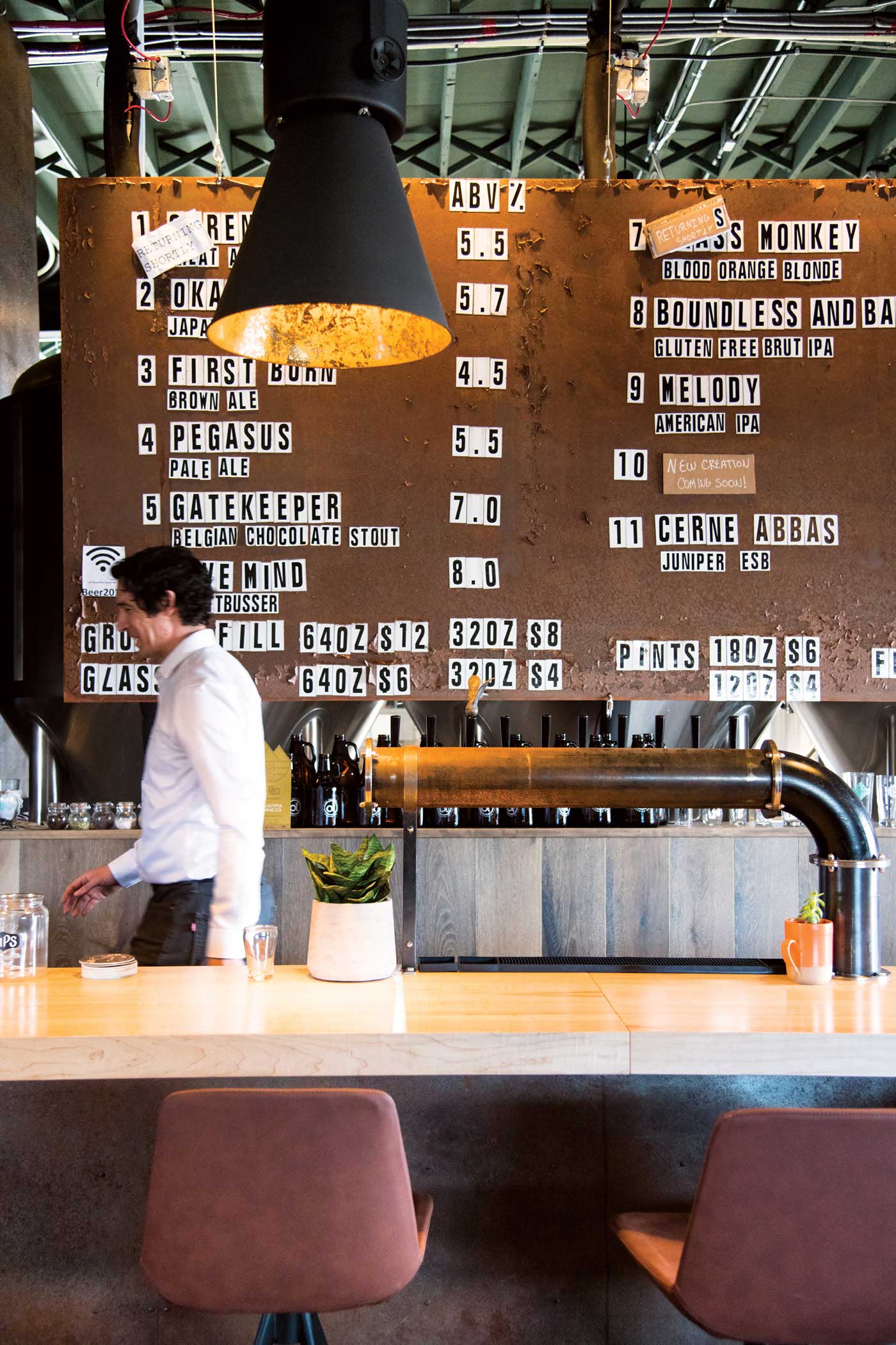 More than a few eyebrows raised when it became apparent that a craft brewery-taproom would be taking up occupancy in the former Smithbilt Hats production facility, right next door to another craft brewery-taproom, the cult favourite Cold Garden. But the addition of Ol' Beautiful in the summer of 2018 to the shard of land just north of the CP Rail tracks and west of 12th Street S.E. in Inglewood has been harmonious, rather than acrimonious, with Ol' Beautiful a more refined counterpart to its punk-ass neighbour. —S.A.
COME for the Okami Kasu Japanese Ale, a rice ale created in collaboration with Shokunin restaurant that is deepened by the addition of sake kasu, a cheesy byproduct of sake production.
STAY for the mid-century-modern-hipster-loft vibe.
1103 12 St. S.E., olbeautiful.com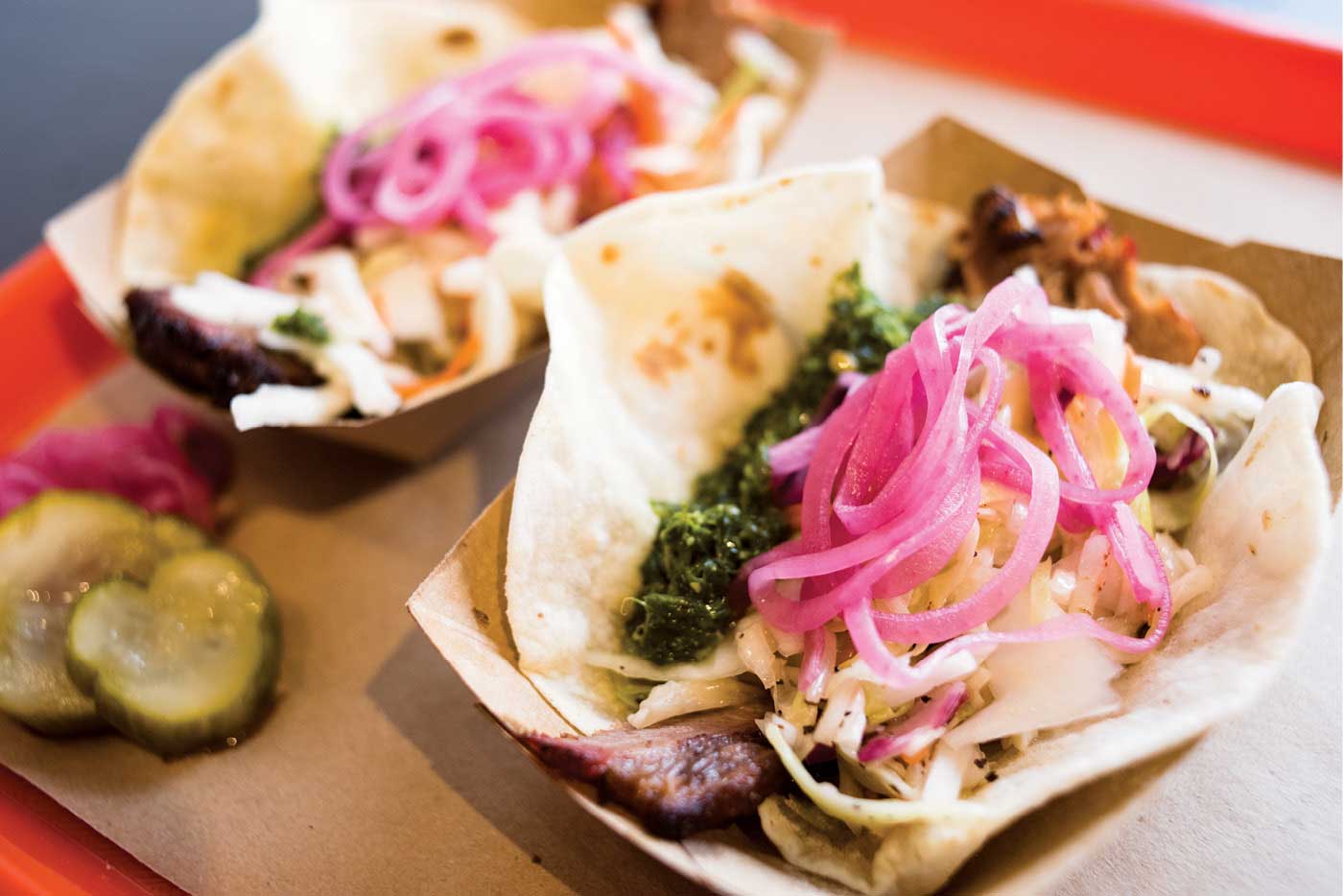 Few things pair better than Southern barbecue and beer. They know this to be true at Paddy's, which is equal parts barbecue joint and craft brewery. Show up hungry and tuck into slow-roasted beef brisket, turkey, pork ribs and more, sold by the pound on platters and served with pickles and bread. The rich flavours of barbecue can handle a bold beer, like the IPA-V1-2019, a new IPA series that debuted at the start of 2019. —S.A.
COME after 8 p.m., when the day's meats are all 50-per cent off.
STAY because of your inevitable meat-and-barley coma.
3610 Burnsland Rd. S.E., 403-651-7150, paddysbrewbecue.com
The Tool Shed backstory is right there in the name: buddies and beer nuts Jeff Orr and Graham Sherman had a hobby-brewing operation in Sherman's backyard tool shed and grew that into the craft brewery and taproom that it is today. And the grassroots charm is still there. Tool Shed's quaffable Red Rage ale is named for the legendary strength that ginger folk (Sherman being one) are said to possess. Sherman certainly drew on this alleged inner fortitude during the Kafkaesque process the brewery went through with the City in order to open the taproom patio last summer. —S.A.
COME for the free pinball on Mondays.
STAY for a beer on the hard-won patio (it's the least you could do, really).
9, 801 30 St. N.E., 403-775-1749, toolshedbrewing.com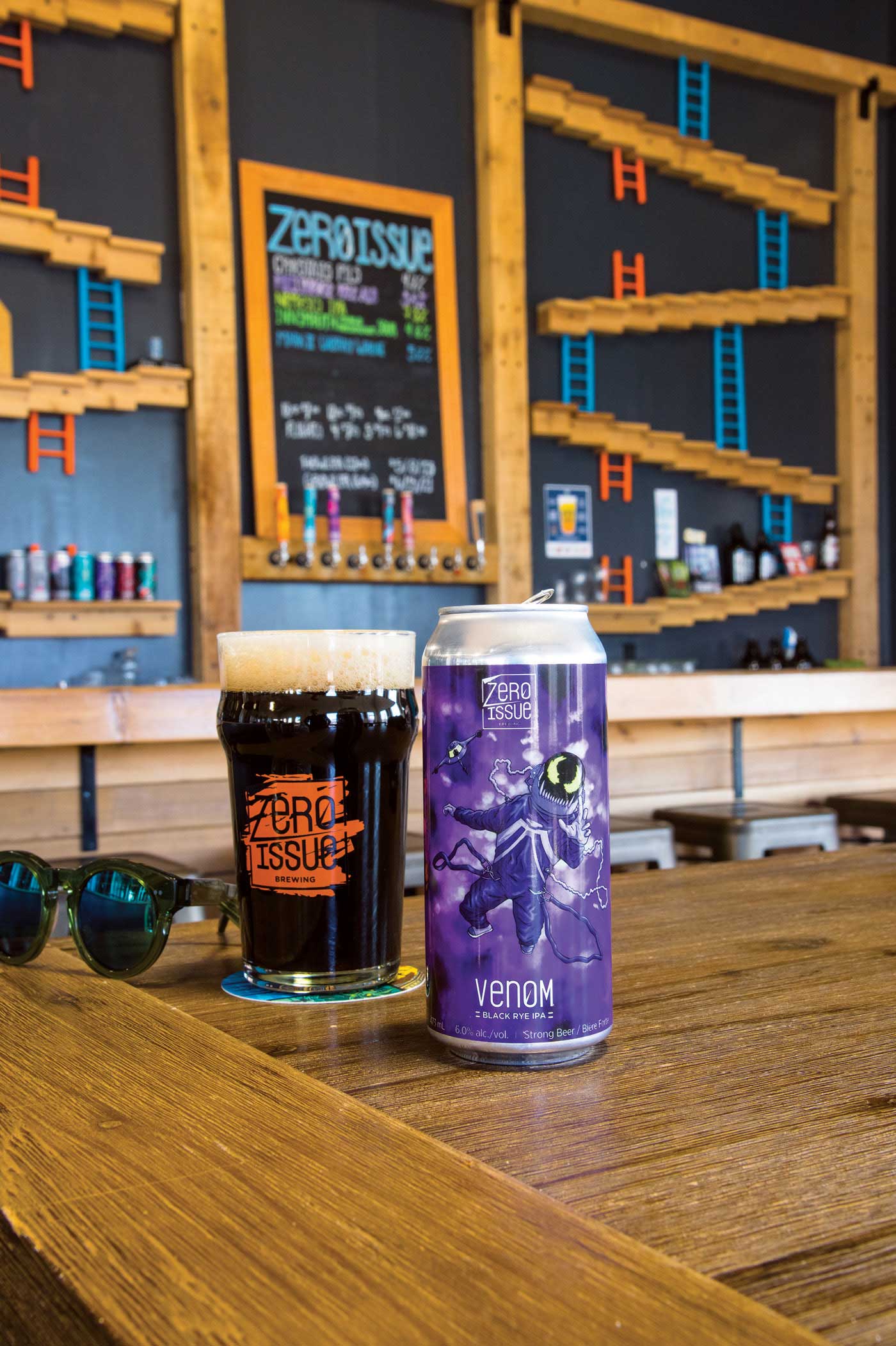 If you dream in Atari pixels then you'll be right at home at Zero Issue Brewing. Inspired by the holy trinity of geekdom — sci-fi, comic books and video games — this brother-run operation opened back in 2017 and proudly wears its passions on its coveralls with sci-fi/comic-book-inspired artwork and beer names. —S.A.
COME for the chance that the Venom Black Rye IPA is still on tap (it's as badass as it sounds).
STAY for shameless nerding out.
4210 12 St. N.E., zeroissuebeer.com
More New Taps in Town
119, 519 34 Ave. S.E., 403-283-5133, bandedpeakbrewing.com
414 C 36 Ave. S.E., 403-247-0295, borncoloradobrewing.com
110, 5769 4 St. S.E., bowriverbrewing.com
505 36 Ave. S.E., 403-244-3331, cabinbrewing.ca
12, 10221 15 St. N.E., caravelbrewery.com
943 28 St. N.E., 587-356-4275, commoncrown.ca
1319 Edmonton Tr. N.E., 403-277-7099, elitebrewing.com
4407 1 St. S.E., 403-453-6212, establishmentbrewing.ca
2123, 4416 64 Ave. S.E., 403-452-1806, goodmoodbrewery.com
4025 9 St. S.E., 587-355-3105, legend7brewing.com
3523 18 St. S.W., 403-585-8087, mardaloopbrewing.com
7005 Fairmount Dr. S.E., 403-764-4359, newlevelbrewing.ca
1155 44 Ave. S.E., 403-816-4575, otbrewingcompany.com
105D 58 Ave. S.E., 403-407-2448, prairiedogbrewing.ca
121, 10301 19 St. N.E., 403-465-4831, railyardbrewing.ca
111, 3016 10 Ave. N.E., 587-894-4766, redbisonbrewery.com
1217B 9 Ave. S.E., 587-893-2337, revivalbrewcade.com
728 17 Ave. S.W., 403-454-3731, trolley5.com
The O.G. Breweries
These guys were all doing their thing in Calgary before the rules changed in 2013. Respect!
5555 76 Ave. S.E., 403-720-3239, bigrockbeer.com
Six Calgary locations, brewsters.ca
1314 44 Ave. N.E., 403-695-3701, minhasbrewery.com
5000 12A St. S.E., 403-243-3327, villagebrewery.com
4580 Quesnay Wood Dr. S.W., 403-727-5451, wildrosetaproom.com