The Distillers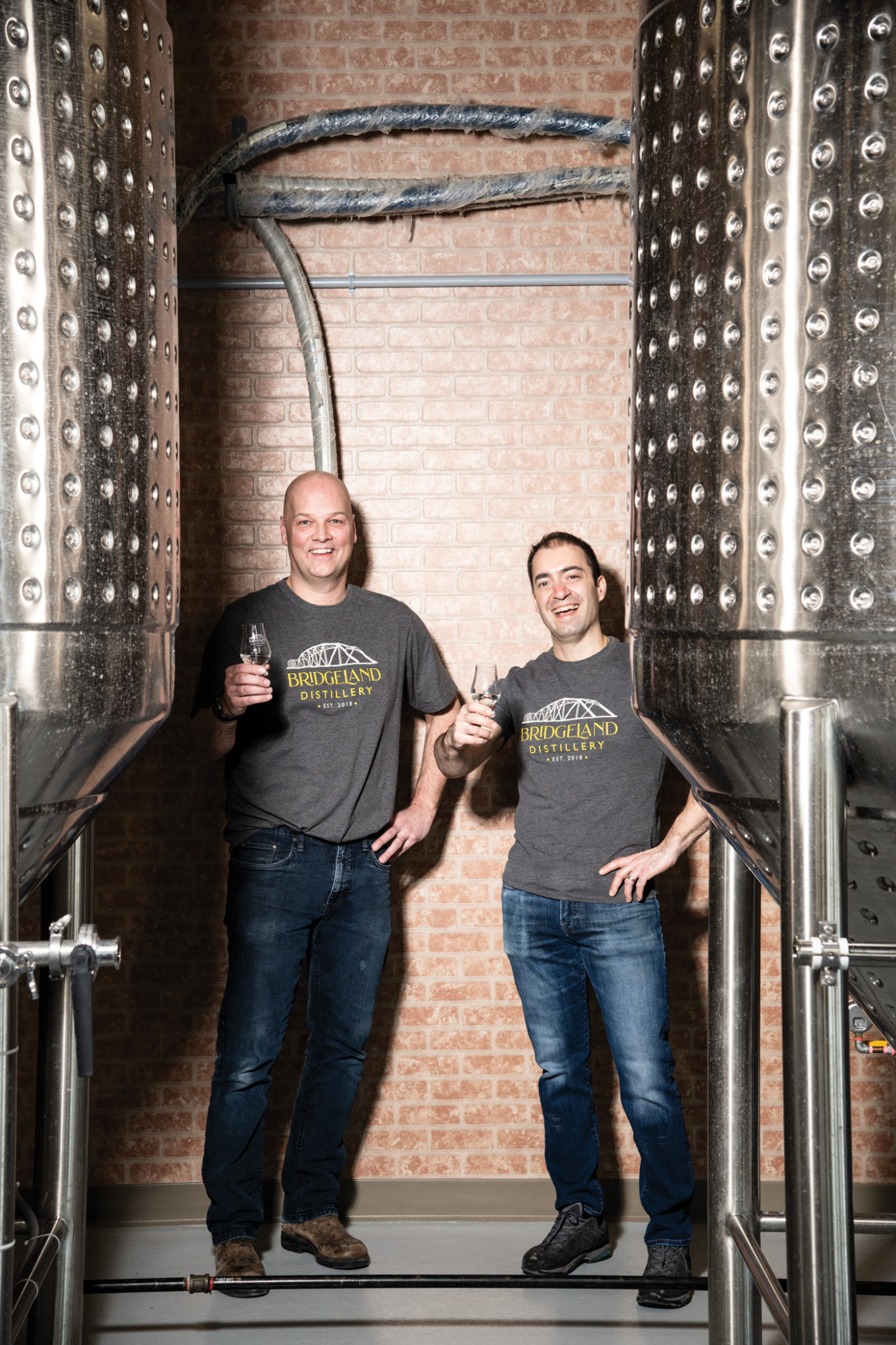 Founders Jacques Tremblay and Daniel Plenzik bonded in 2016 at a distilling workshop in the Okanagan. Using their combined knowledge of viticulture, winemaking and brewing, and drawing on their own cultural backgrounds, they set about bringing locally crafted brandy, whisky, limoncello, grappa and eau de vie to Calgary.
The Place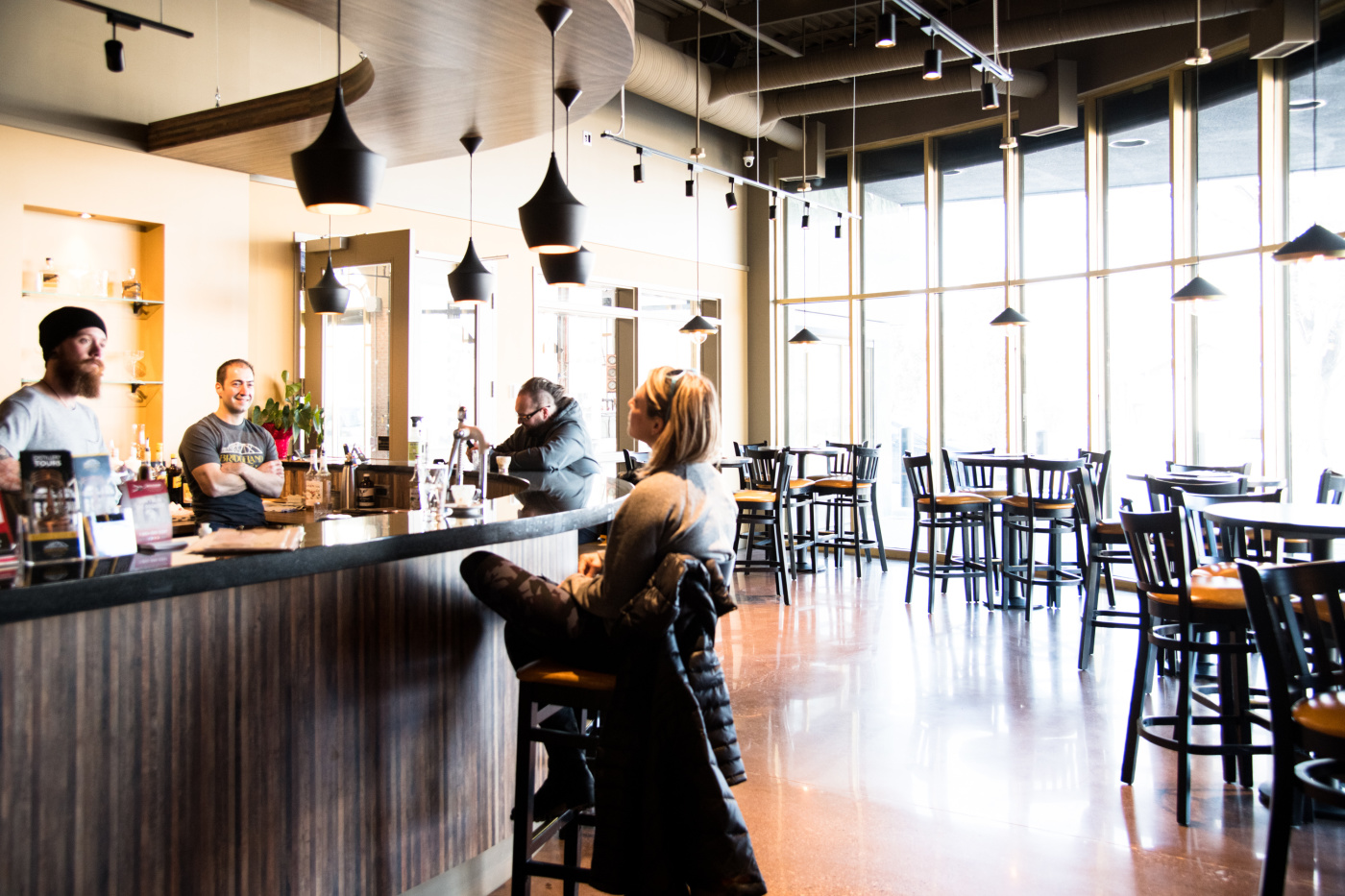 The distillery, bar and tasting room opened late last summer in a distinct building that was once a furniture showroom on Edmonton Trail, just across the Bow River from East Village. Their large space, rich with wood and brass, also features an aging room and laboratory.
The Philosophy
The Bridgeland logo depicts Reconciliation Bridge, one of the oldest in Calgary, which has connected generations of people in and out of the city's core across the Bow River. The company's goal is to bridge tradition with innovative spirits, using quality locally sourced ingredients, in the hope of continuing to make those personal and community connections.
The Spirits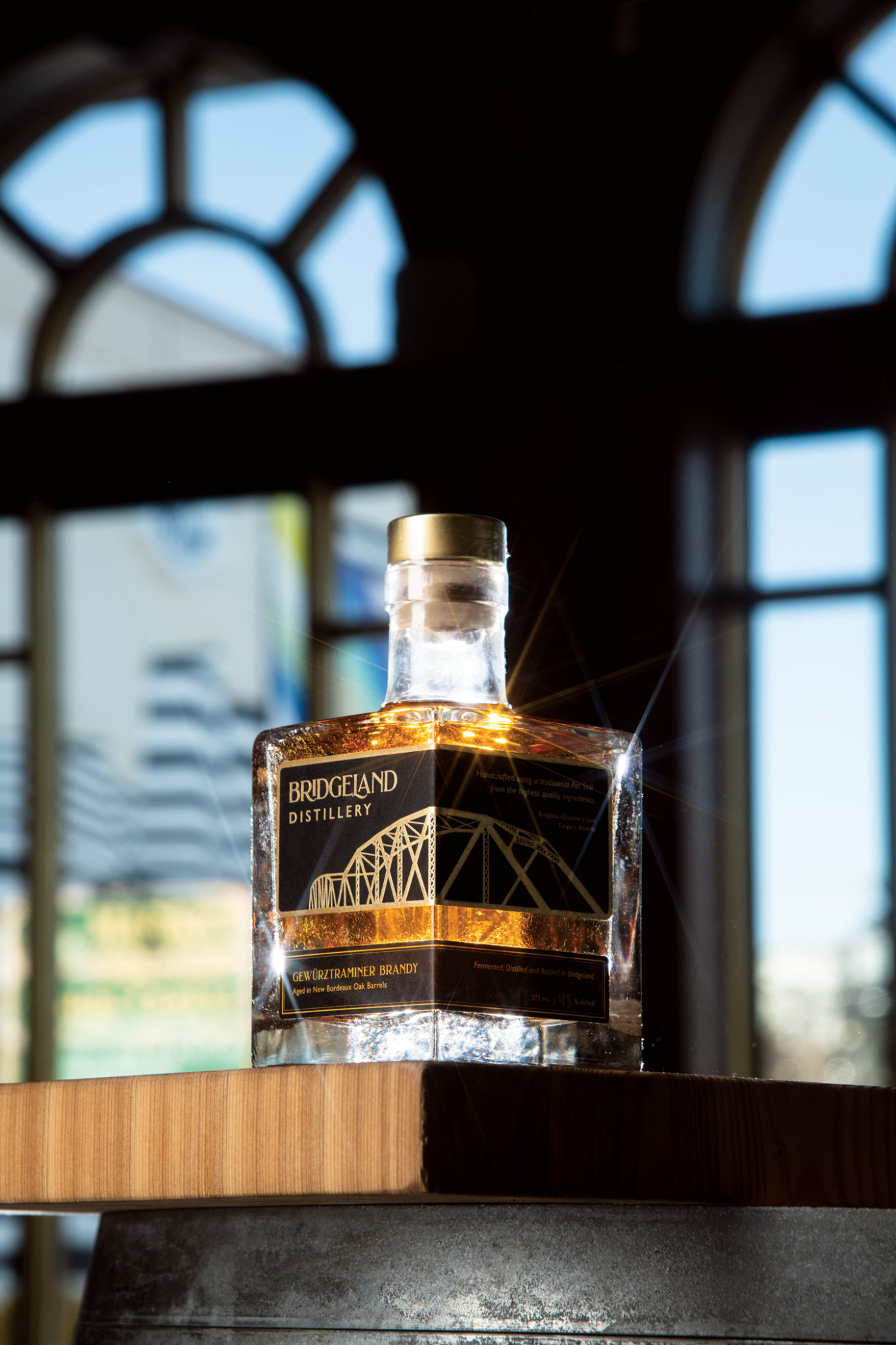 Bridgeland is currently the only Alberta distillery making grappa and Cognac-style brandy. The distillers use single-grape varietals in both the Bridgeland moscato and gewürztaminer brandies, and age spirits in new oak barrels that are charred for whisky and lightly toasted for brandy.
The Love
"I was initially attracted to Bridgeland Distillery because they were [making] products that are unique to Calgary. While most distilleries in the city were focusing their efforts on gin and vodka, Bridgeland was doing traditionally Italian and European grappa, limoncello and brandy. As the bar manager of a very small business, I love working with suppliers that have the same ethos and commitment to that quality we do." — Maya Bartha, Yard Arm
77 Edmonton Tr. N.E., bridgelanddistillery.com
The Recipe: Café Baines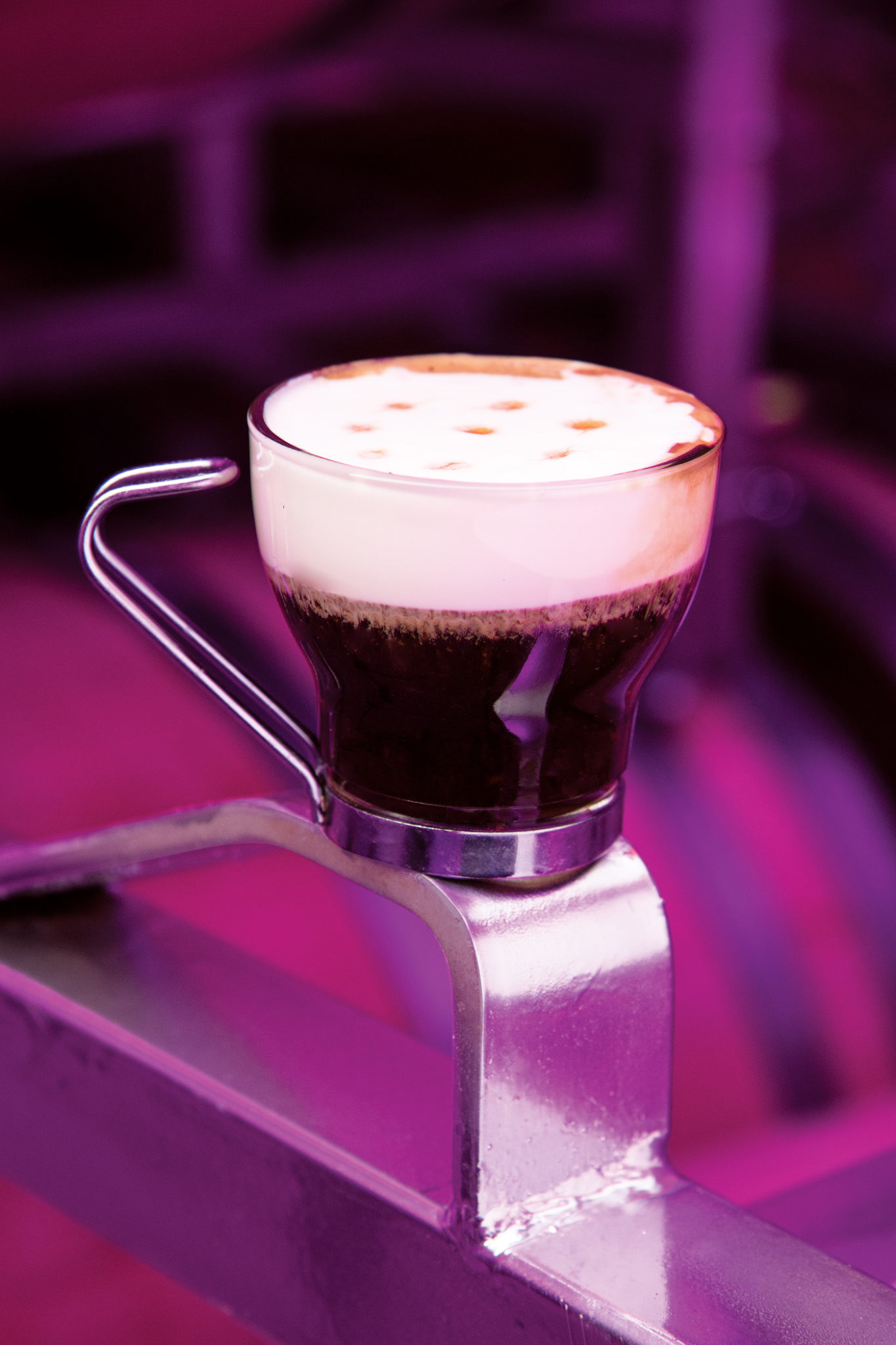 Coffee lovers will love this cocktail, which is named after the Tom Baines bridge.
Ingredients:
One capful vanilla syrup
Heavy cream
Double-shot espresso
1 oz. Bridgeland Distillery Gewürztraminer Brandy
6 drops Black Cloud Cabaret aromatic bitters
Combine one capful of vanilla syrup to heavy cream in a cocktail shaker and shake hard until thick. Add the Gewürztraminer Brandy to a double shot of espresso. Slowly add the cream on top, and add 6 drops of bitters on top of the cream. Drink the espresso and brandy through the cream for the best flavour.