Over the past year, husband-and-wife team JD and Julia Darnes have used their 40 combined years of hospitality experience to not only launch a bottled cocktail company, but also support local bartenders affected by COVID-19 in the process.
Julia works as the general manager for Vintage Chophouse, while JD is a bartender for the Marriott Hotel. Before that, JD spent years working as a bar manager and cocktail mixologist across London and even opened a consultancy and custom cocktails company called Two Blind Pigs. Years later when the couple settled in Cochrane, that company inspired the idea for Cocktail Concierge.
The pair initially launched Cocktail Concierge as an online events and consultancy company in March 2020. The idea was fresh and exciting until two weeks later, COVID-19 hit.
Both Julia and JD were temporarily laid off from their day jobs and had to close their newly launched company, leaving them uncertain about their future. Ultimately, the pair decided to commit to Cocktail Concierge with a new focus.
On October 25, 2020, they relaunched Cocktail Concierge as a luxury bottled cocktails company, making the difficult decision to sell their dream home to help finance everything. "The bottle cocktail idea was something I have thought about for well over a decade," says JD.
Cocktail Concierge currently offers six luxury bottled cocktails as part of its "Drinksmith" series. Each recipe is an homage to a classic cocktail, but with a modern twist. The pair partnered with Bridgeland Distillery to produce, bottle and label the cocktails, which include an agave old fashioned, a chai negroni and a cacao boulevardier.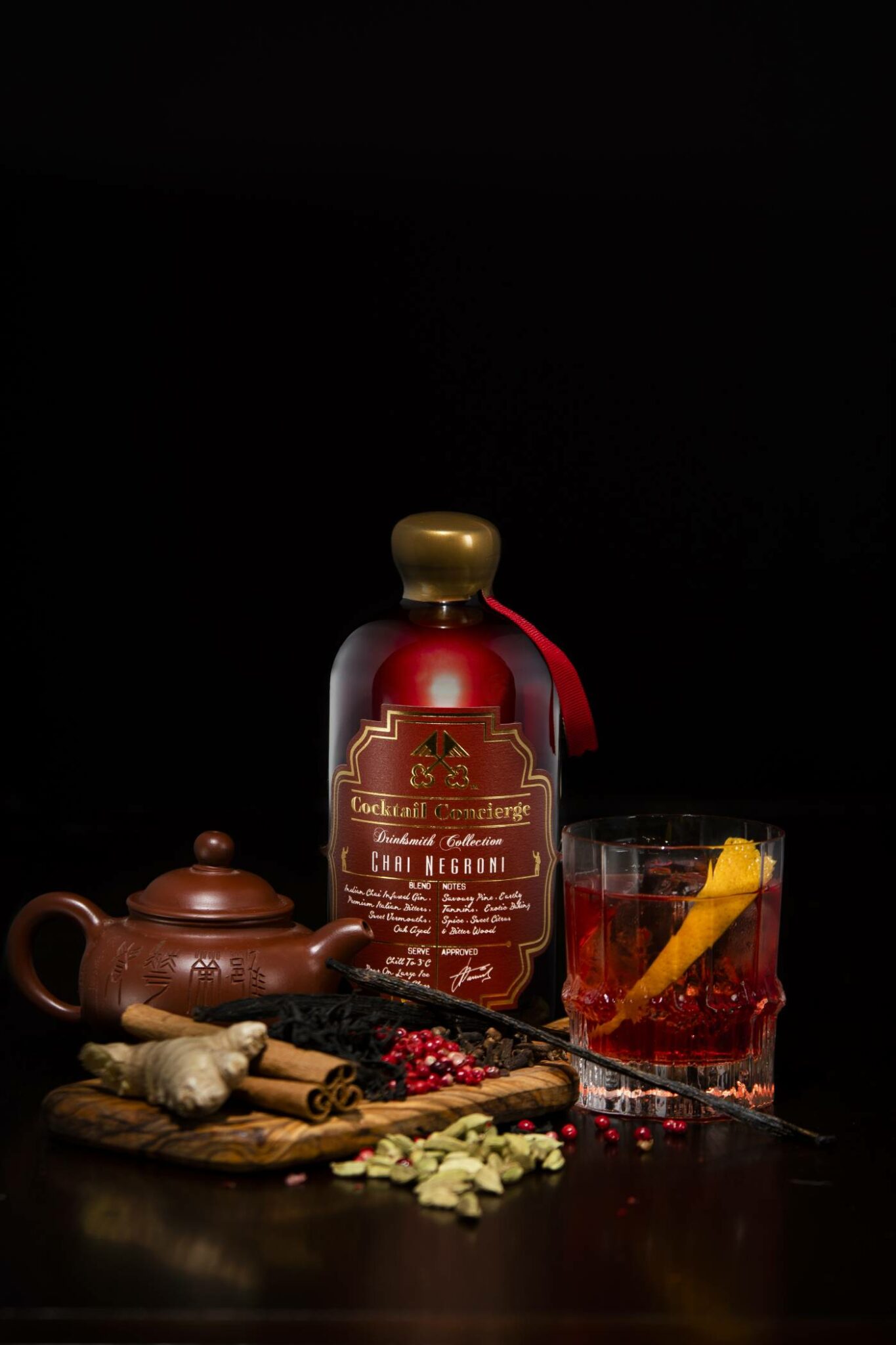 While Cocktail Concierge is still new, Julia and JD already have unique plans to expand. Having first-hand experience with the impact of COVID-19 and job loss, they created the COVID-19 Bartender Relief Program, a bottled cocktail competition with the goal of supporting mixology talent across Canada through a new line of bottled cocktails called the "Bartender Series."
"I don't want other bartenders to lose out on their passion and their profession," JD says. "It's so precious to me, and I just feel for everybody else right now with this pandemic."
The contest is open to bartenders who have won first, second or third in a cocktail competition. True to the Cocktail Concierge brand, entrants must create a drink with a historical inspiration like a hotel, book or bar. Four winners will see their recipe turned into a bottled cocktail, for which they will get a 20 per cent lifetime profit share of the sales.
JD hopes that as Cocktail Concierge grows, that share can act as a living salary to the winners and eventually be paid forward. "It's about coming together as a community, deciding what we want to create for the future and then working together," JD says.
The deadline for bartenders to post a recipe on Instagram tagging @CocktailConcierge.ca is March 31, 2021. Finalists will be posted on cocktailconcierge.ca on April 31, 2021 for voting, and the winners will be announced on May 14, 2021. For more contest details, check out Cocktail Concierge's Instagram account.