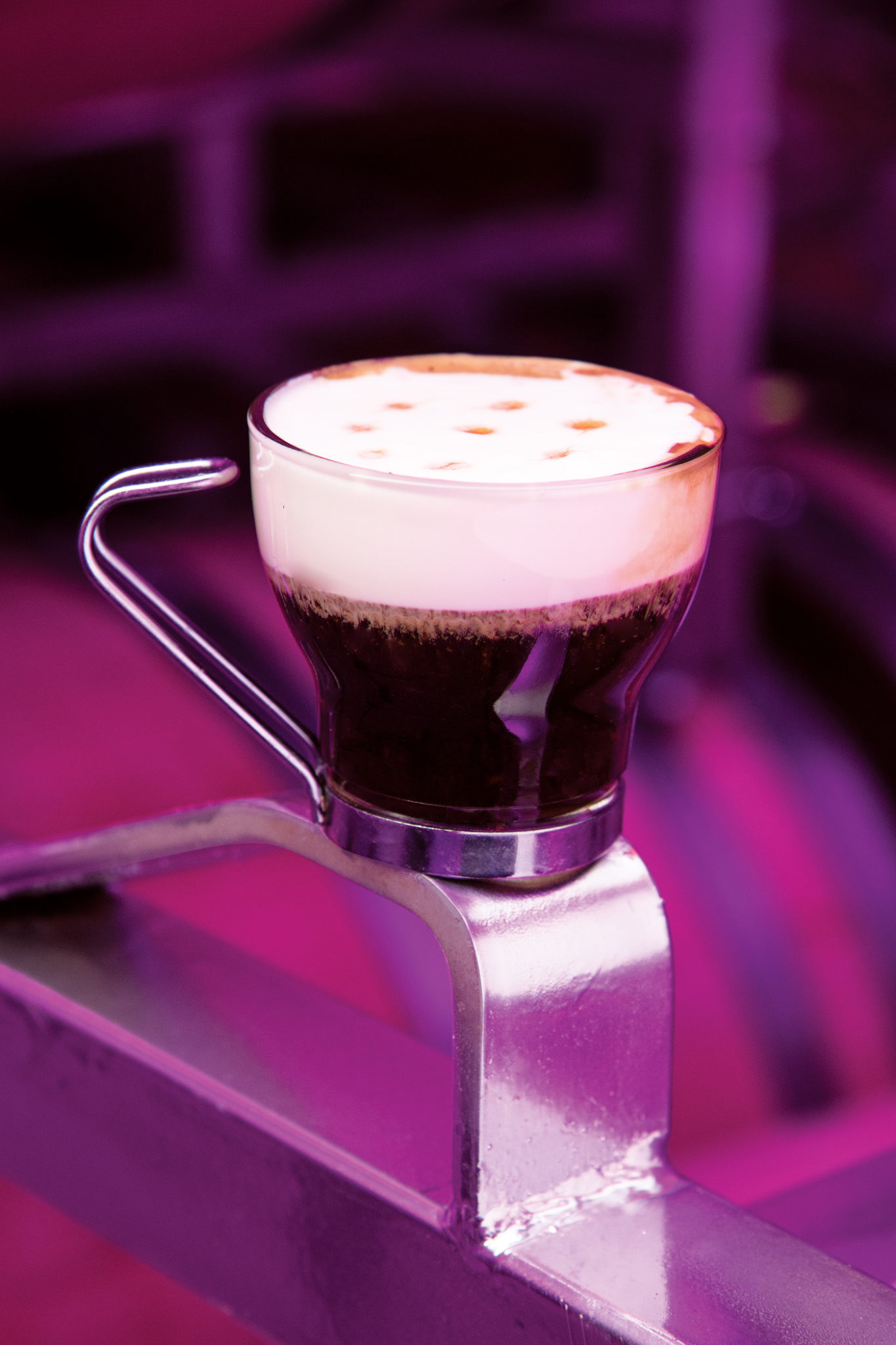 Coffee lovers will love this cocktail, which is named after the Tom Baines bridge.
Ingredients:
One capful vanilla syrup
Heavy cream
Double-shot espresso
1 oz. Bridgeland Distillery Gewürztraminer Brandy
6 drops Black Cloud Cabaret aromatic bitters
Combine one capful of vanilla syrup to heavy cream in a cocktail shaker and shake hard until thick. Add the Gewürztraminer Brandy to a double shot of espresso. Slowly add the cream on top, and add 6 drops of bitters on top of the cream. Drink the espresso and brandy through the cream for the best flavour.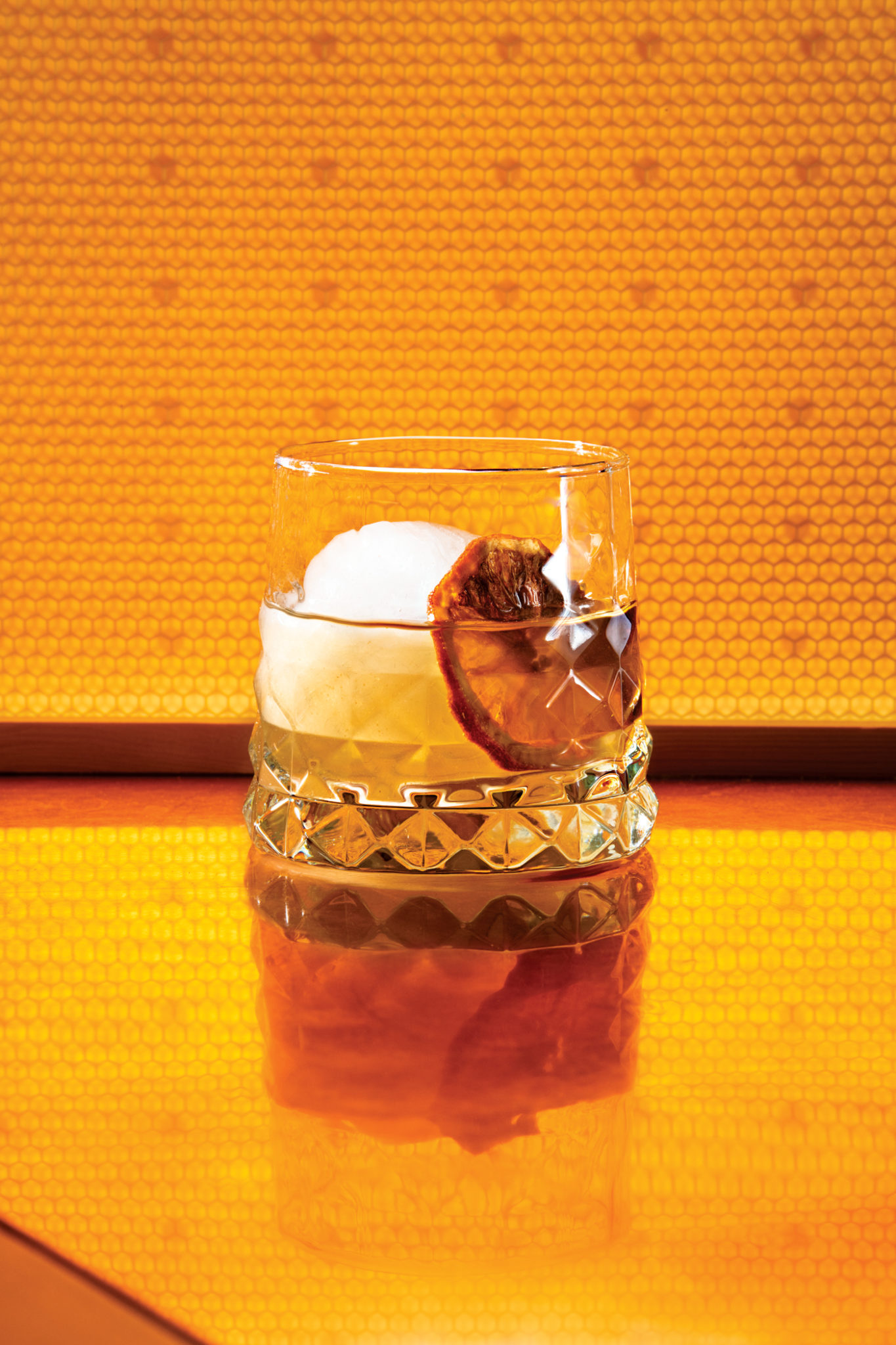 Time to take your "medicine." Notes of wood, ash and fire in this cocktail set the mood for wherever the evening takes you.
Ingredients:
1 oz. smoky scotch whisky
1/2 oz. Burwood Medica
1/2 oz. Domaine De Canton ginger liqueur
1/2 oz. fresh lemon juice
1/2 oz. honey syrup
Burwood smoked honey bitters
Start by smoking the glass. Mix all ingredients into a mixer glass filled with ice. Stir 20 times to dilute. Strain over a nice large ice cube and enjoy!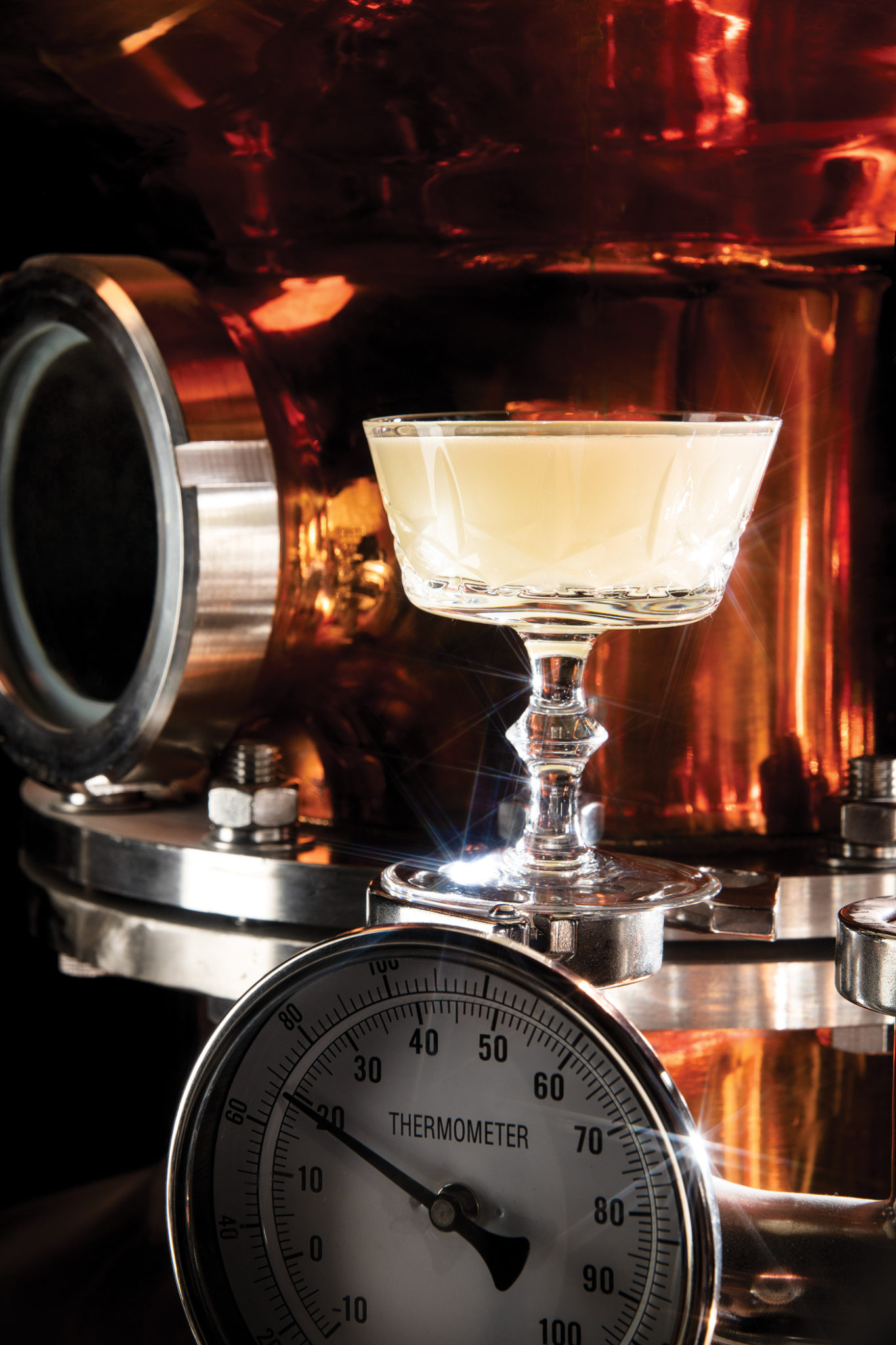 Ingredients:
1 oz Confluence Manchester Dry Gin
1 oz Lillet
1 oz Cointreau
1 oz fresh lemon juice
0.25 oz absinthe
Orange peel
Chill a stemmed glass for 15 to 20 minutes before making your cocktail. Once chilled, rinse the glass with absinthe, slowly rotating the spirit around the glass so the entirety is covered. Dispose of any excess liquid. Combine the Manchester Dry Gin, Lillet, Cointreau, and fresh-squeezed lemon juice in a cocktail shaker. Shake vigorously, then pour into the rinsed glass and express the orange peel.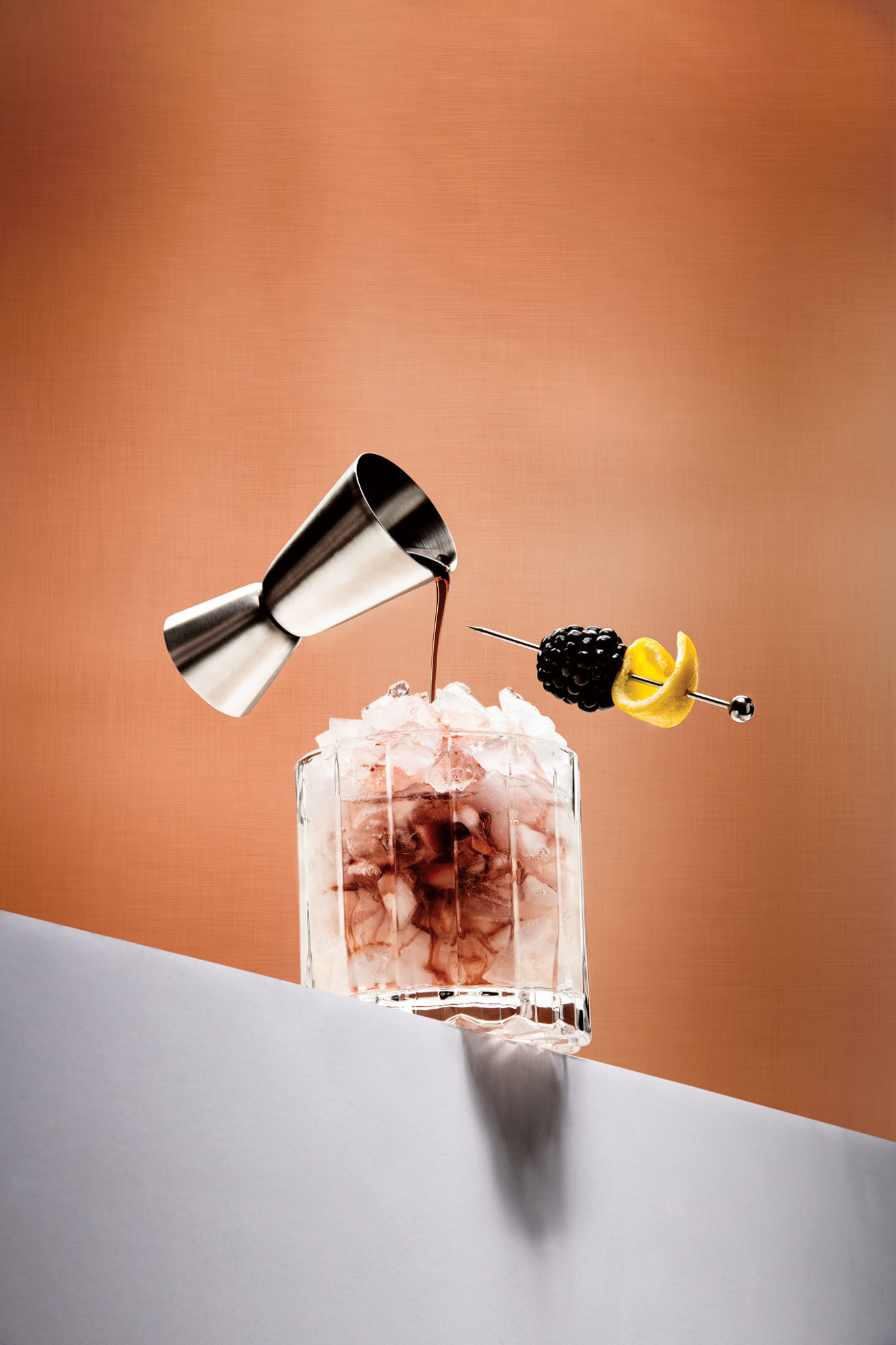 Local gin gives this classic cocktail hometown flair.
Ingredients:
0.75 oz. rich simple syrup
0.75 oz. lemon juice
0.5 oz. Cointreau
1.5 oz. Manchester Dry Gin
0.25 oz. crème de cassis
Combine first four ingredients 
in a shaker and shake. Double strain into a rocks glass filled with ice. Pour crème de cassis in a circular motion for a cascading effect.
Ingredients:
1.5 oz Afterglow gin
2 oz. tonic (Schwepps or Double Dutch)
2 oz. soda
Lemongrass, green cardamom and lime, for garnish
Pour gin into a glass and add the ice, tonic and soda gently to preserve carbonation. Garnish with botanicals.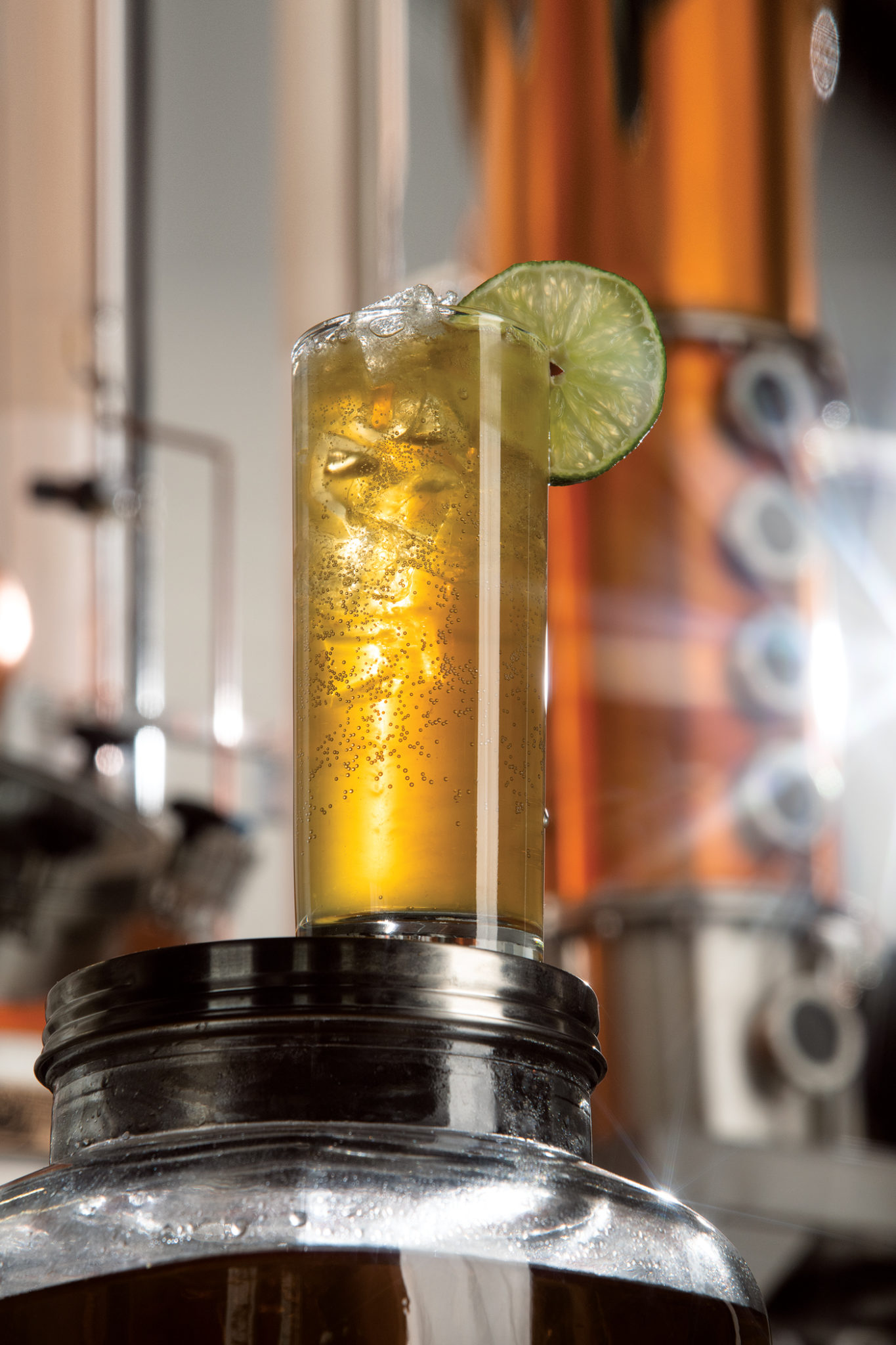 Ingredients:
2 ounces Dark Sugarcane Spirit
Juice of half a lime
Spicy ginger beer
Lime wedge, for garnish
Combine the sugarcane spirit and lime juice in a tall glass, top with ginger beer and garnish with lime.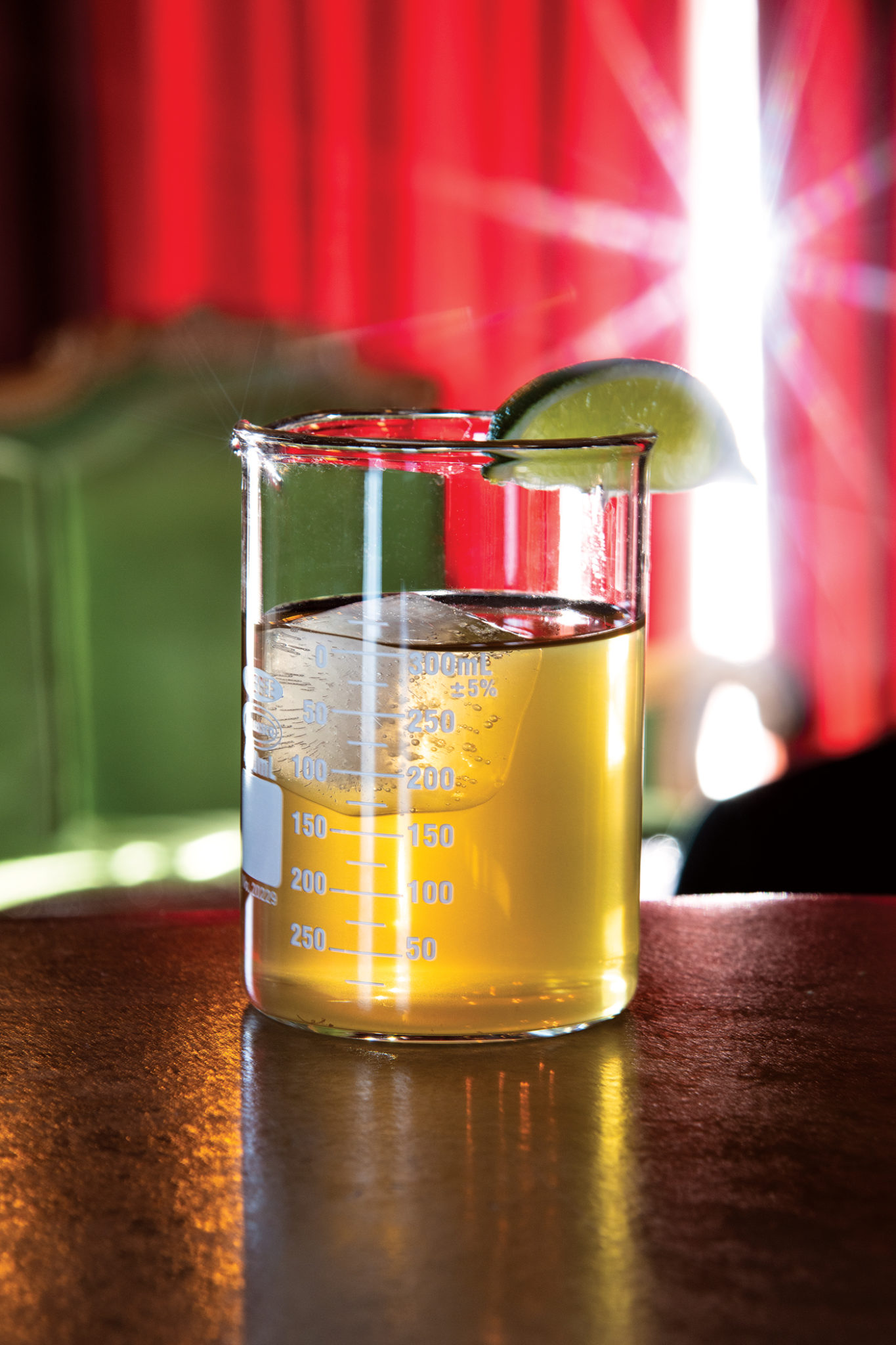 Ingredients:
1.5 oz. Skunkworks Moonshine
Squirt of ginger simple-syrup
Your favourite ginger beer (spicy is nice)
Squeeze or two of lime juice
Fill a glass with crushed ice, pour over the moonshine and simple syrup, top with ginger beer and finish with a squeeze of lime.
Ingredients:
2.5 oz. Tippa Lovebird Gin
1/2 oz. Tippa Wood Duck Oaked Gin
1 Tbsp olive brine, from the jar
Combine in a cocktail shaker filled with ice and shake hard for 15 seconds. Strain into a martini glass and garnish with two olives.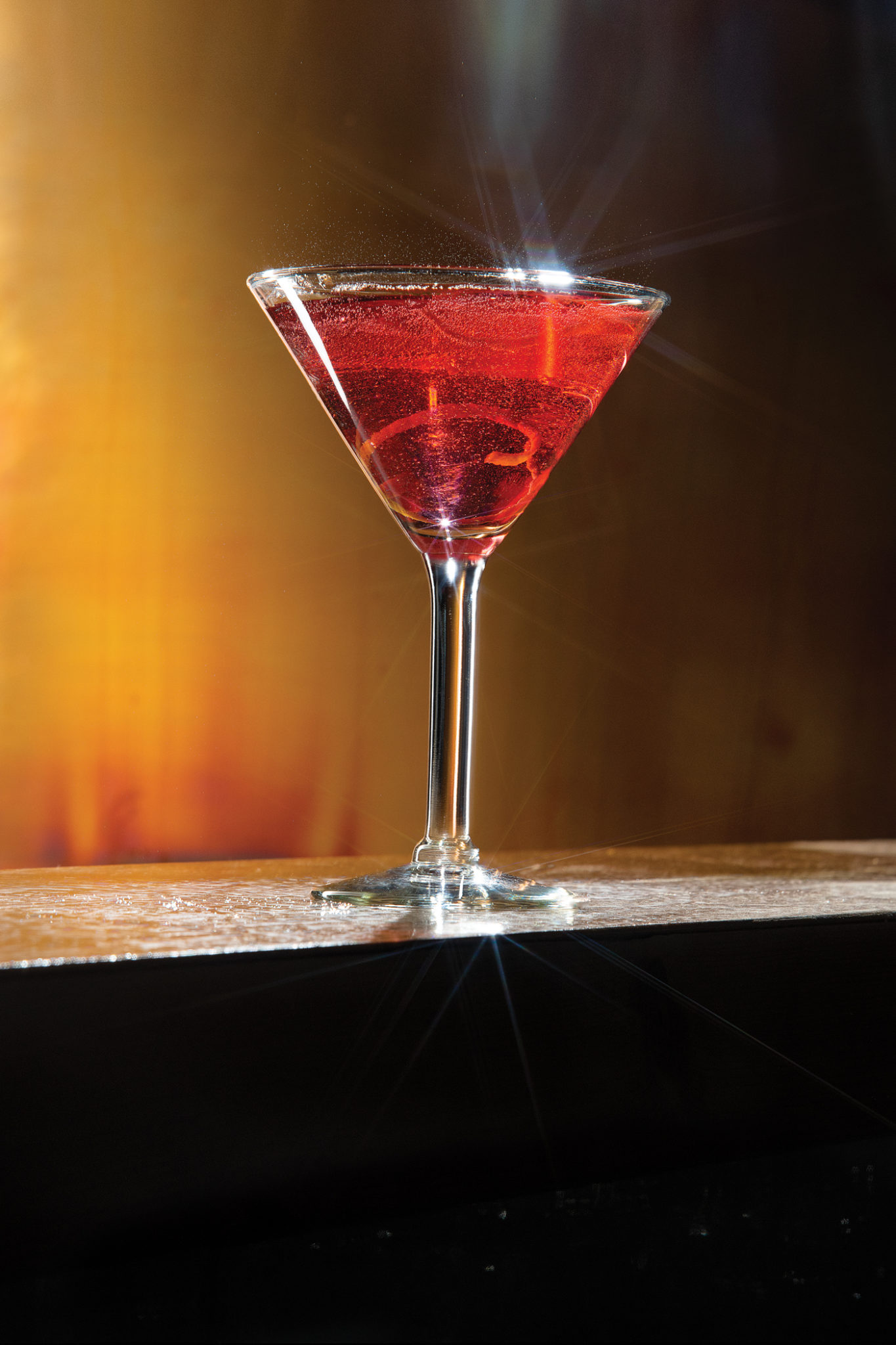 Ingredients:
1.5 oz. hibiscus-infused Cockscomb Gin
Juice of a quarter lemon
Splash of rose water
0.5 oz. Champagne (or other sparkling white wine)
In a shaker 3/4 full with ice, add the first three ingredients and shake for 20 seconds. Add to a chilled martini glass and top with chilled prosecco and five fresh blueberries.