The Distillers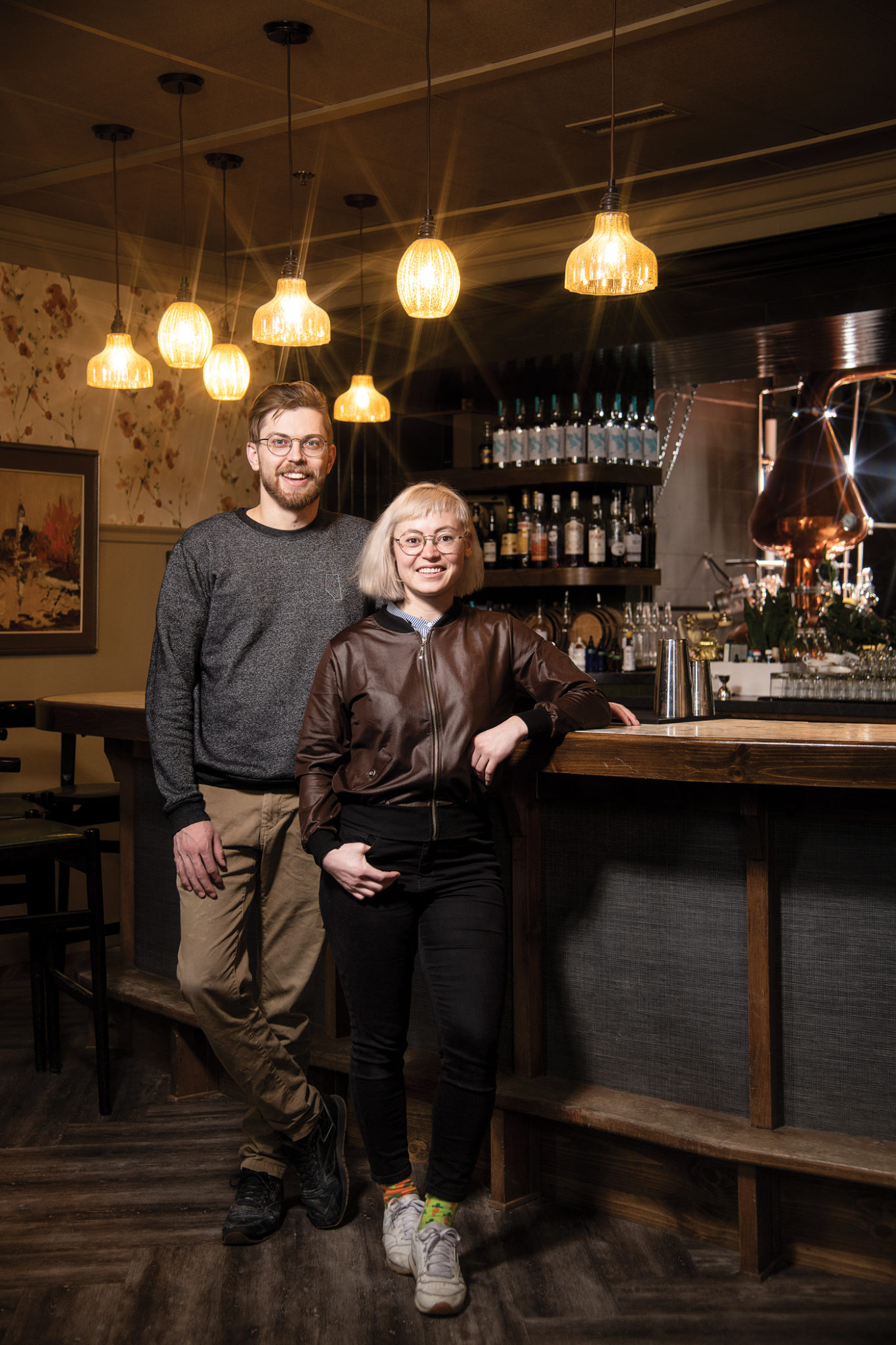 Confluence founder Ross Alger started experimenting with small-batch spirits in his backyard in 2007. As his and co-founder Pheelan Mah's passion grew, they decided to introduce their spirits to the city, opening their distillery and lounge in 2018 to inspire experiences that connect people and build community.
The Place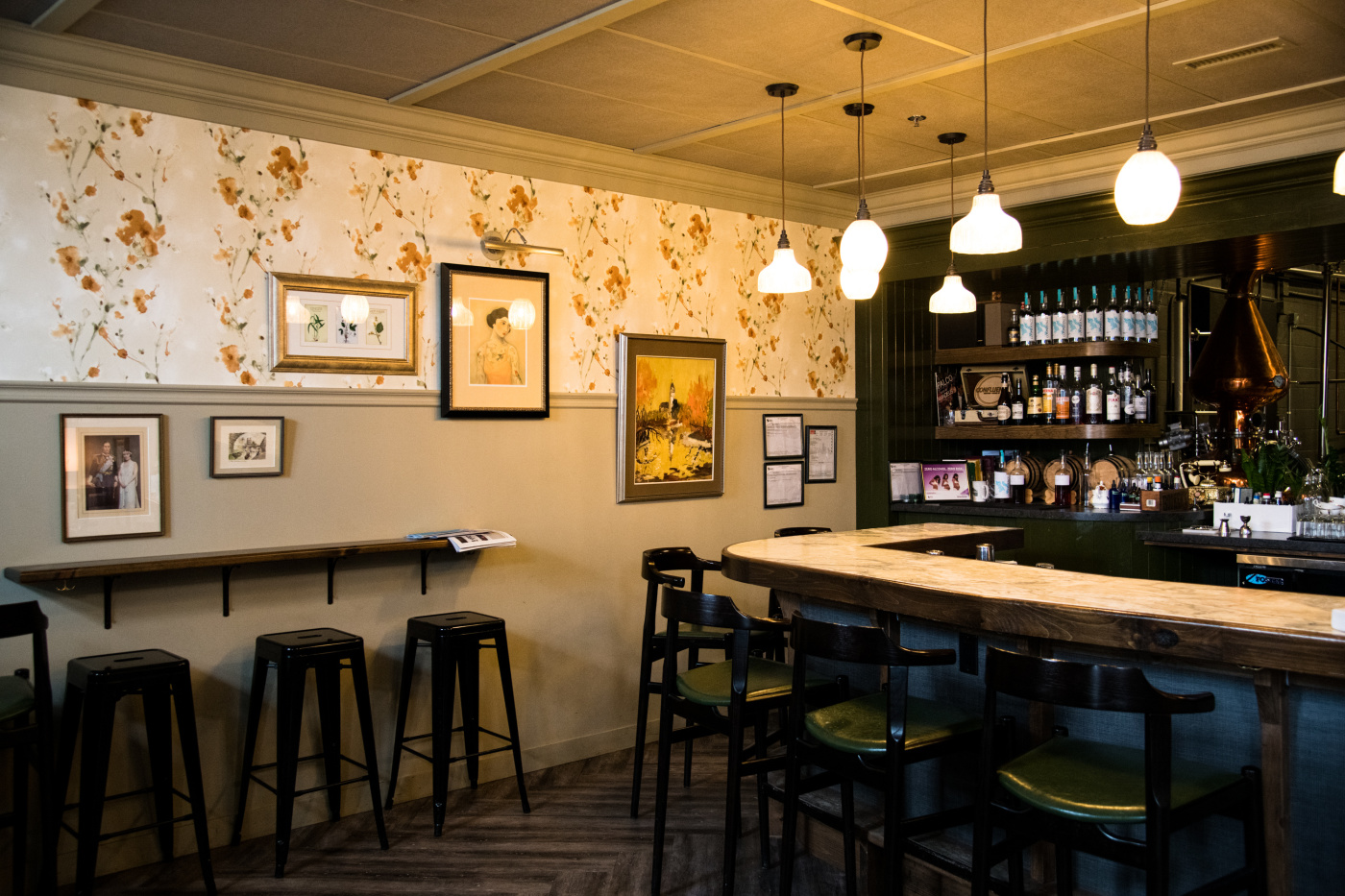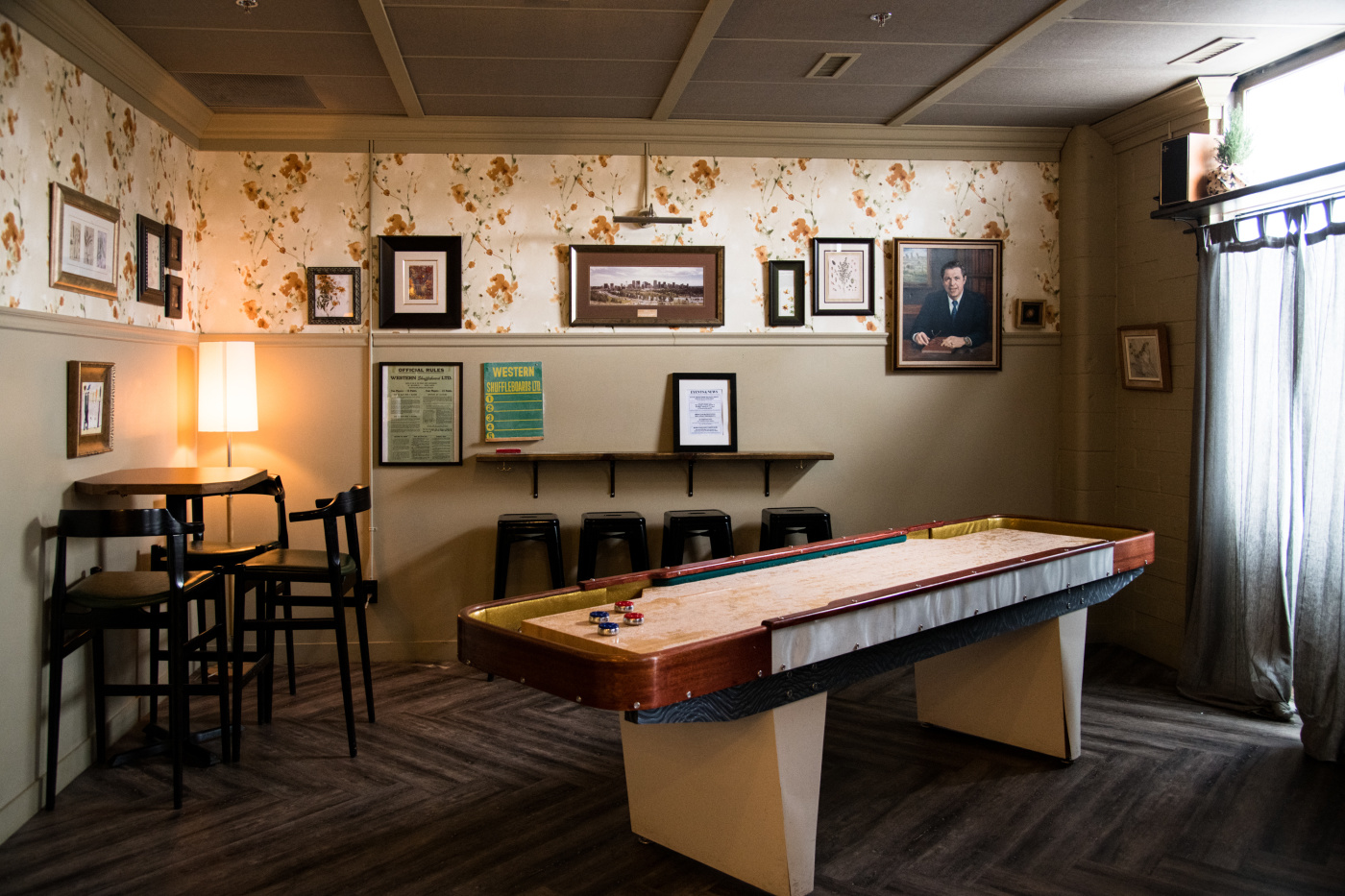 Situated next to Cabin Brewing Company in the Manchester Industrial area, the Confluence lounge has a homey feel, with antiques gathered from around the province and a vintage shuffleboard table. Alger and Mah say it's like having a dram in your grandma's living room — which is true, if you have an extremely hip grandma.
The Philosophy
Confluence is named for the place where the Bow and Elbow rivers meet, which has been a significant gathering place for people for thousands of years. With this concept at its core, the company is very engaged in the community, supportive of local arts and culture, and strives to facilitate personal connections and shared knowledge.
The Spirits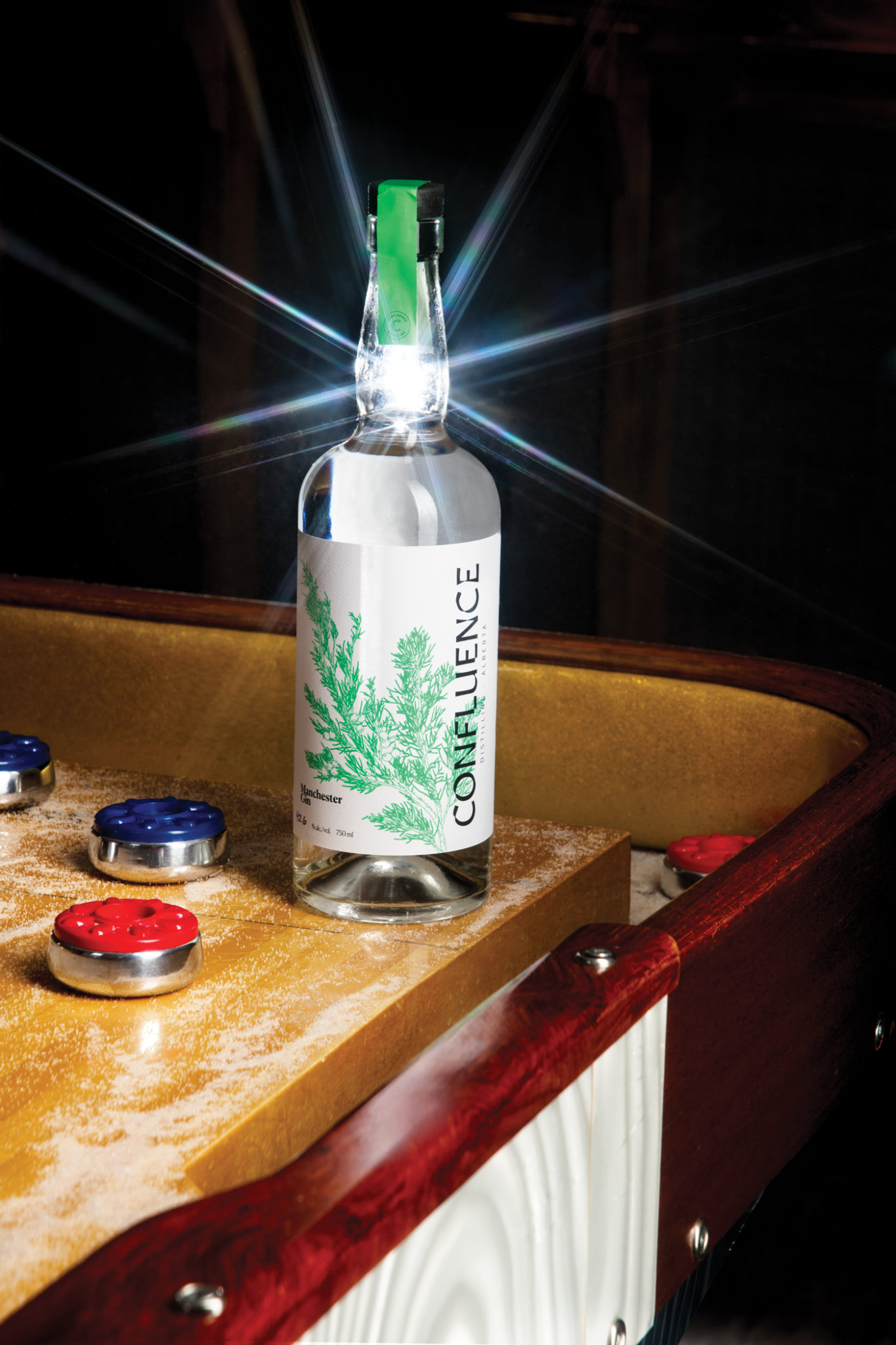 Confluence's signature Manchester dry gin, an Albertan twist on the traditional London dry style, is light and refreshing, delicately balanced with hand-picked Saskatoon berries, Alberta wild rose petals, cucumber and citrus. It's perfect on its own or with conventional tonic, but the distillers highly recommend pairing it with elderflower tonic and a wedge of lime.
The Love
"I like that Confluence starts with a solid foundation — its Headwater vodka — and builds on it to produce the rest of their products. Their Vinland Aquavit is a great example: the base spirit is the perfect canvas upon which the caraway, dill and fennel mix together harmoniously and really shine to make a final product that's pure gold." —Greg Williams, bartender, Bridgette Bar
507 36 Ave. S.E., 403-521-4378, confluncedistilling.ca
Recipe: Corpse Reviver No. 2: The best way to wake the dead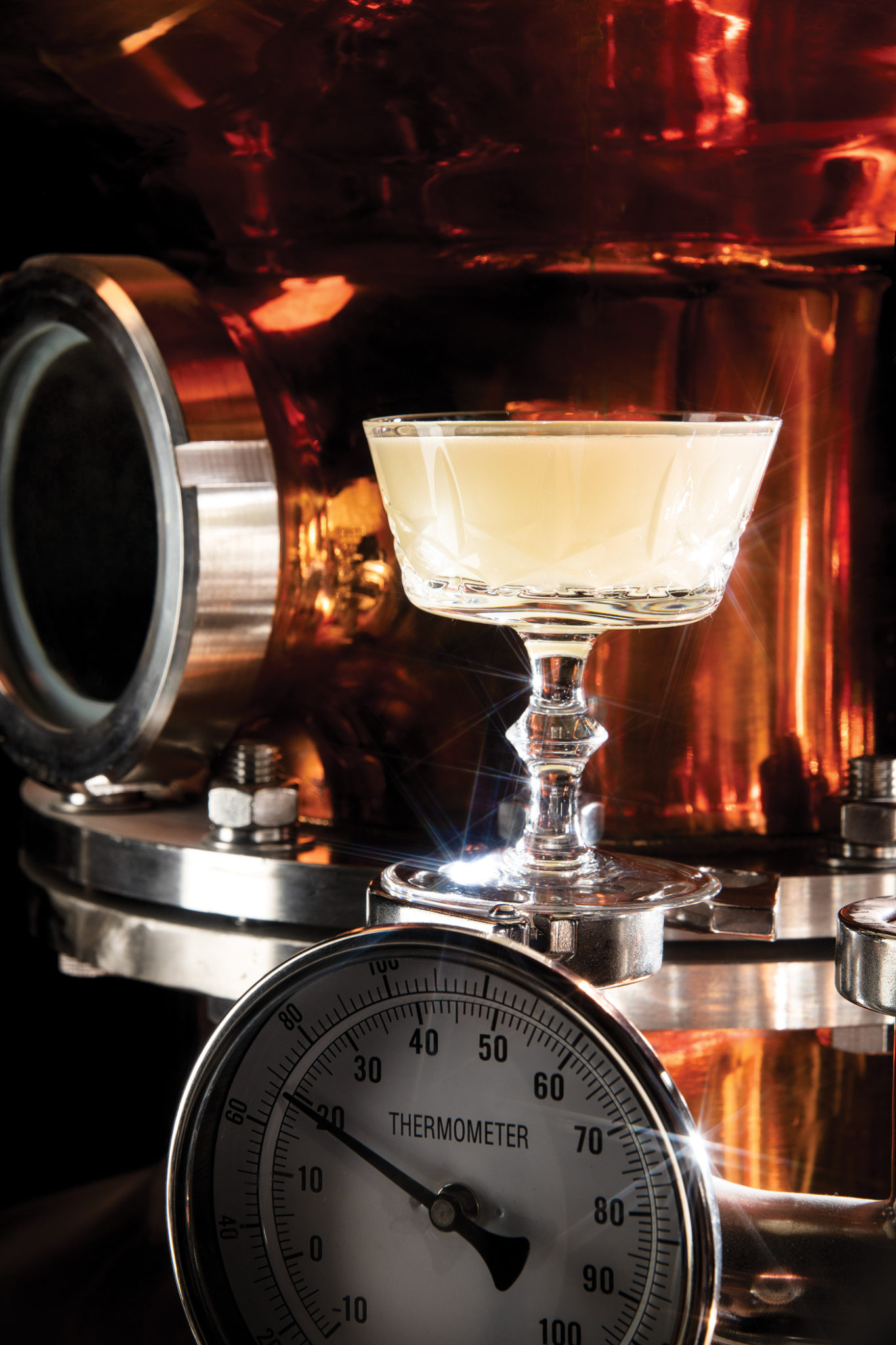 Ingredients:
1 oz Confluence Manchester Dry Gin
1 oz Lillet
1 oz Cointreau
1 oz fresh lemon juice
25 oz absinthe
Orange peel
Chill a stemmed glass for 15 to 20 minutes before making your cocktail. Once chilled, rinse the glass with absinthe, slowly rotating the spirit around the glass so the entirety is covered. Dispose of any excess liquid. Combine the Manchester Dry Gin, Lillet, Cointreau, and fresh-squeezed lemon juice in a cocktail shaker. Shake vigorously, then pour into the rinsed glass and express the orange peel.