The Classic One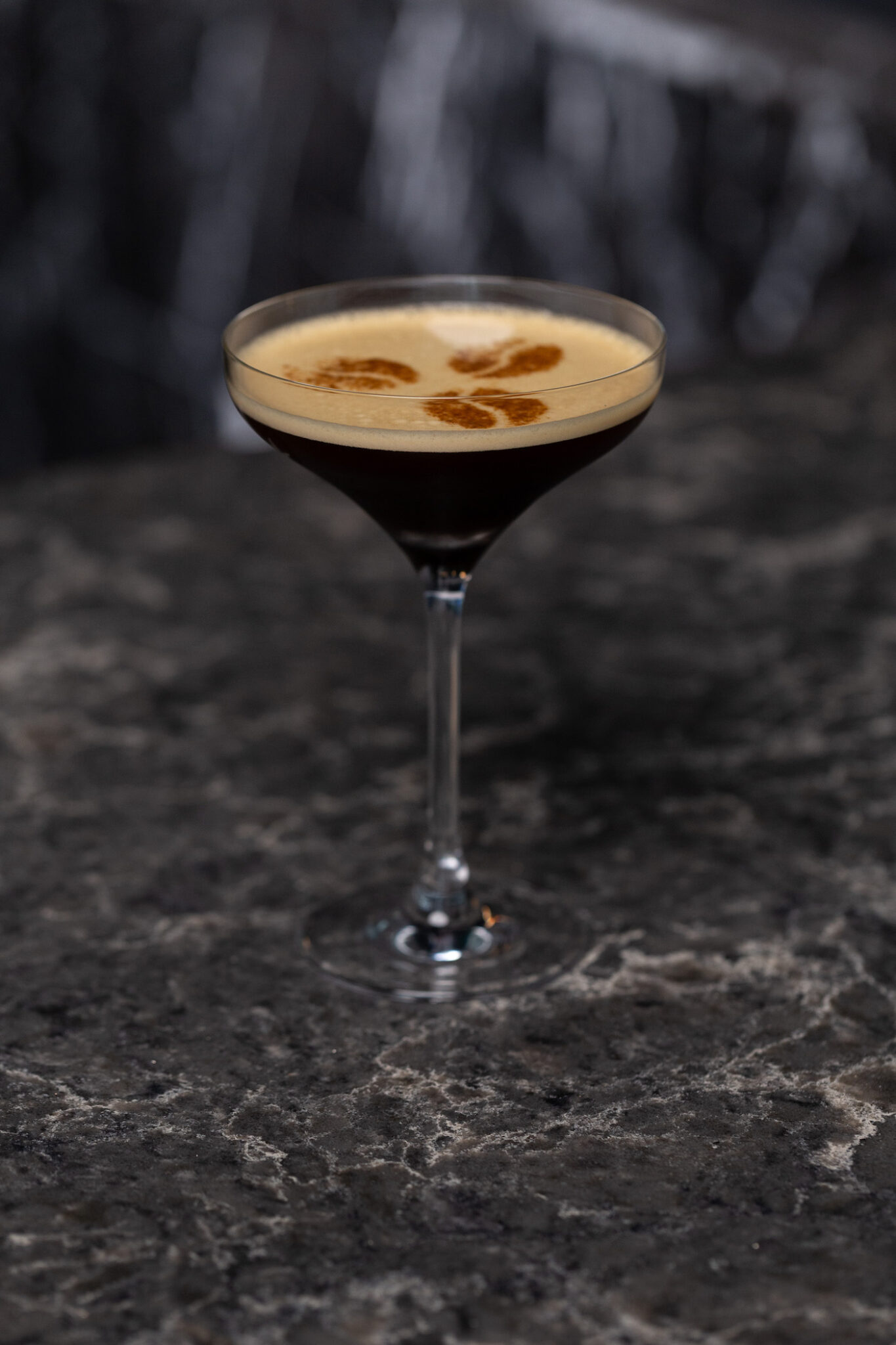 If you're after a straight-up version of this dessert cocktail, look no further than the Espresso Martini at Fleetwood Lounge. All the standard ingredients are in here, says bar manager Tiffanie Hensel: Grey Goose Vodka, Kahlua, chilled espresso (made at sister spot Treno Coffee and Prosecco) and simple syrup. Where it differs, however, is in the garnish. "We make candied espresso beans and grind them into a fine powder, then combine the powder with icing sugar," says Hensel. "The martini is dusted with the candied espresso powder over a stencil that pays homage to the classic garnish of three espresso beans."
Fleetwood Lounge, 524 10 Ave. S.W., 403-261-1969, fleetwoodlounge.com
The Coconutty One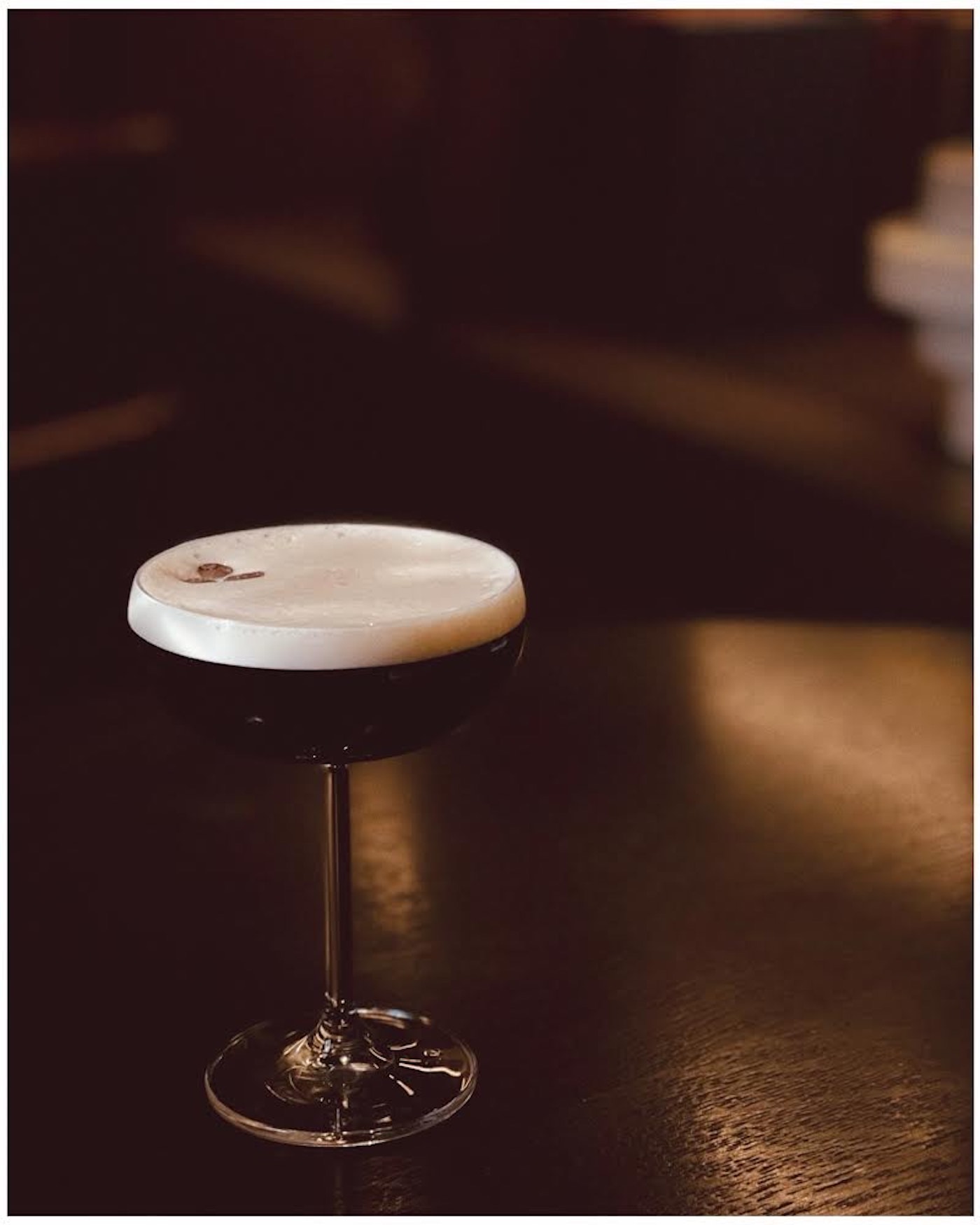 The approach for Major Tom's Espresso Martini, says bar manager Myles Petley, was to make something familiar but with a complex and fruity profile. As such, coconut rum from Koloa Rum Company in Kauai'i is the base, paired with cold brew from Calgary coffee institution The Roasterie in Kensington. Finally, Licor 43 and demerara sugar add sweetness while also enhancing the caramel and vanilla flavours. "The profile of the coconut fits harmoniously with the dark, rich flavour of the cold brew to create an elevated and sophisticated cover of the espresso martini," he says.
Major Tom, 40th floor, Stephen Avenue Place, 700, 2 St. S.W., 403-990-3954 (text only), majortombar.ca
The Raspberry One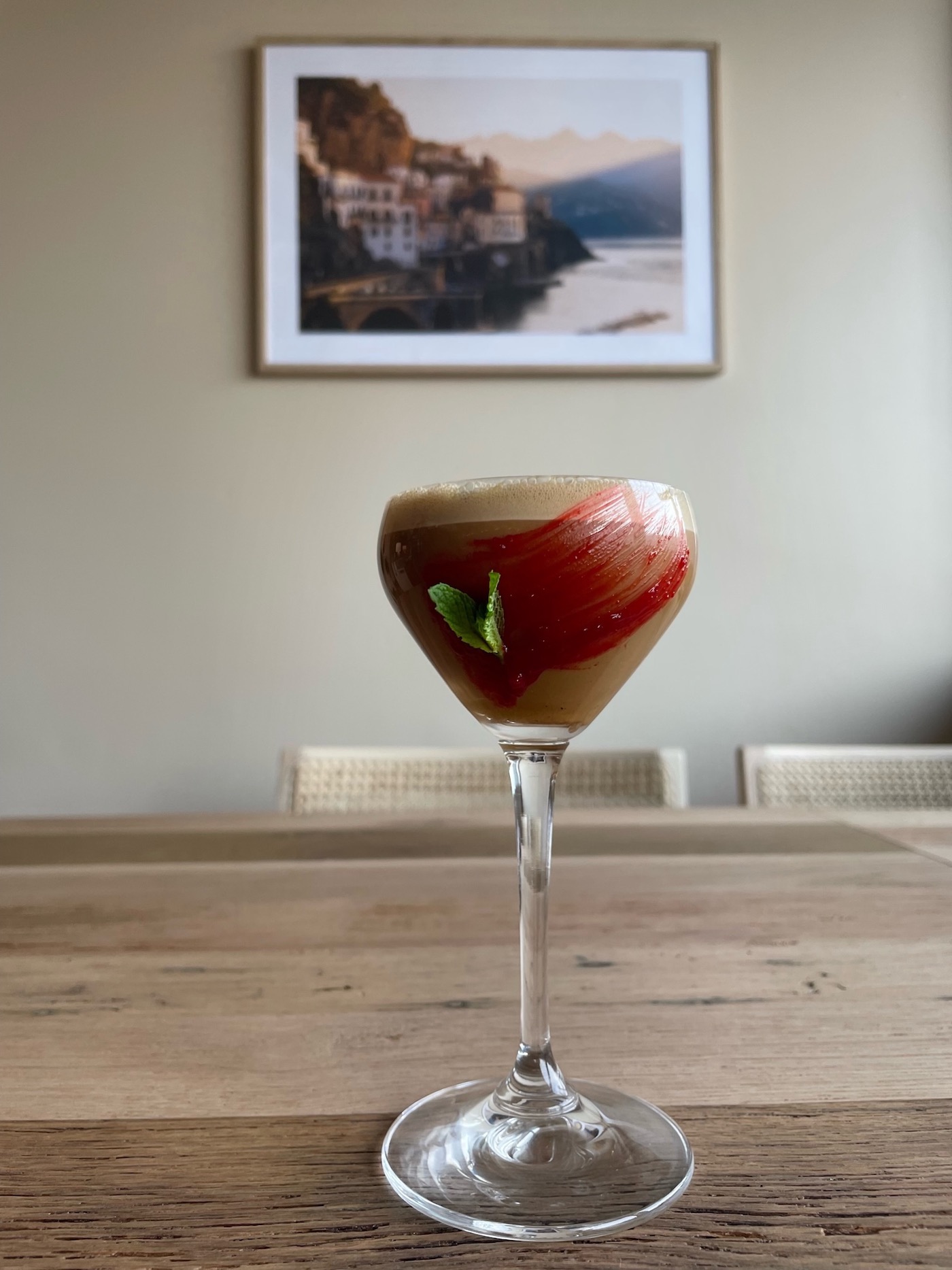 If you're looking for an espresso martini that doubles down on the dessert vibes, Olea's Raspberry Espresso Martini is for you. The cocktail sees Ironworks Distillery Raspberry Liqueur and cream joining standard espresso martini ingredients vodka, Kahula and espresso. Plus, the artful stroke of raspberry on the glass adds a fun pop of colour.
Olea, 1520 14 St. S.W., 403-454-4535, oleayyc.com
The Spicy One
View this post on Instagram
If the kick of espresso isn't enough for you, try levelling things up with some heat, too. That's what Cardinale does in its New Kind of Kick cocktail, which combines coffee liqueur, ancho chili liqueur, espresso, walnut liqueur, and coffee and smoke bitters, all garnished with a whole fresh red chili.
Cardinale, 401 12 Ave. S.E., 403-264-6046, cardinale.ca
The Rooibos One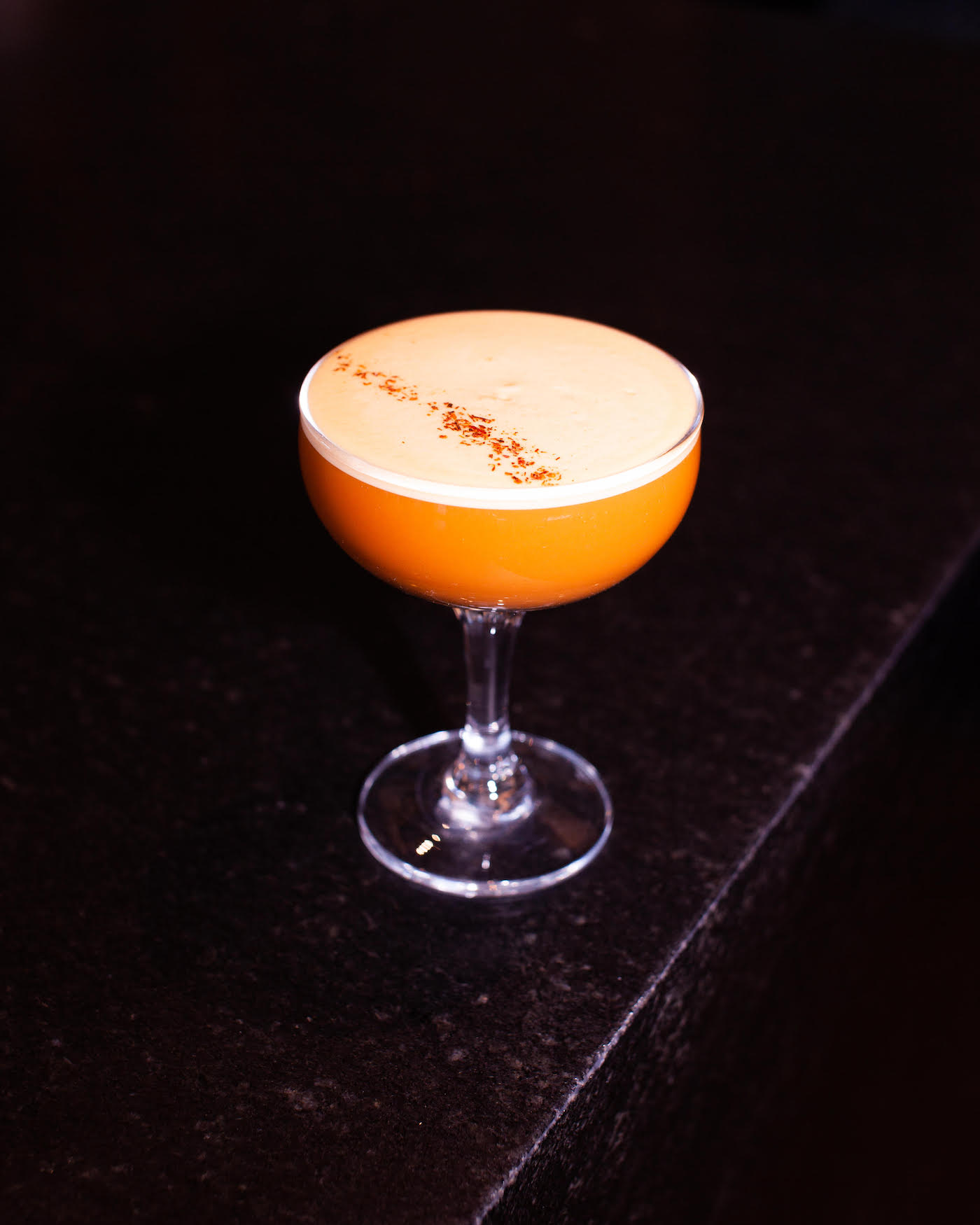 Red rooibos stands in for espresso in Our Daily Brett's teatime-y take on the cocktail. "I love the idea of folks being able to enjoy a classic dessert cocktail without coffee," says bar manager Myah Van Horne, who adds that the finely ground tea functions the same as coffee in this cocktail after it's put through an espresso machine. "The martini has a velvety lightness with notes of nuts, chocolate and earthy ripe berries. The end notes of lemon and Contrabandista sherry make the drink both refreshing and full bodied enough to still be a sweet treat."
Our Daily Brett, 1507 29 Ave. S.W., 403-457-0422, ourdailybrett.com