The Distillers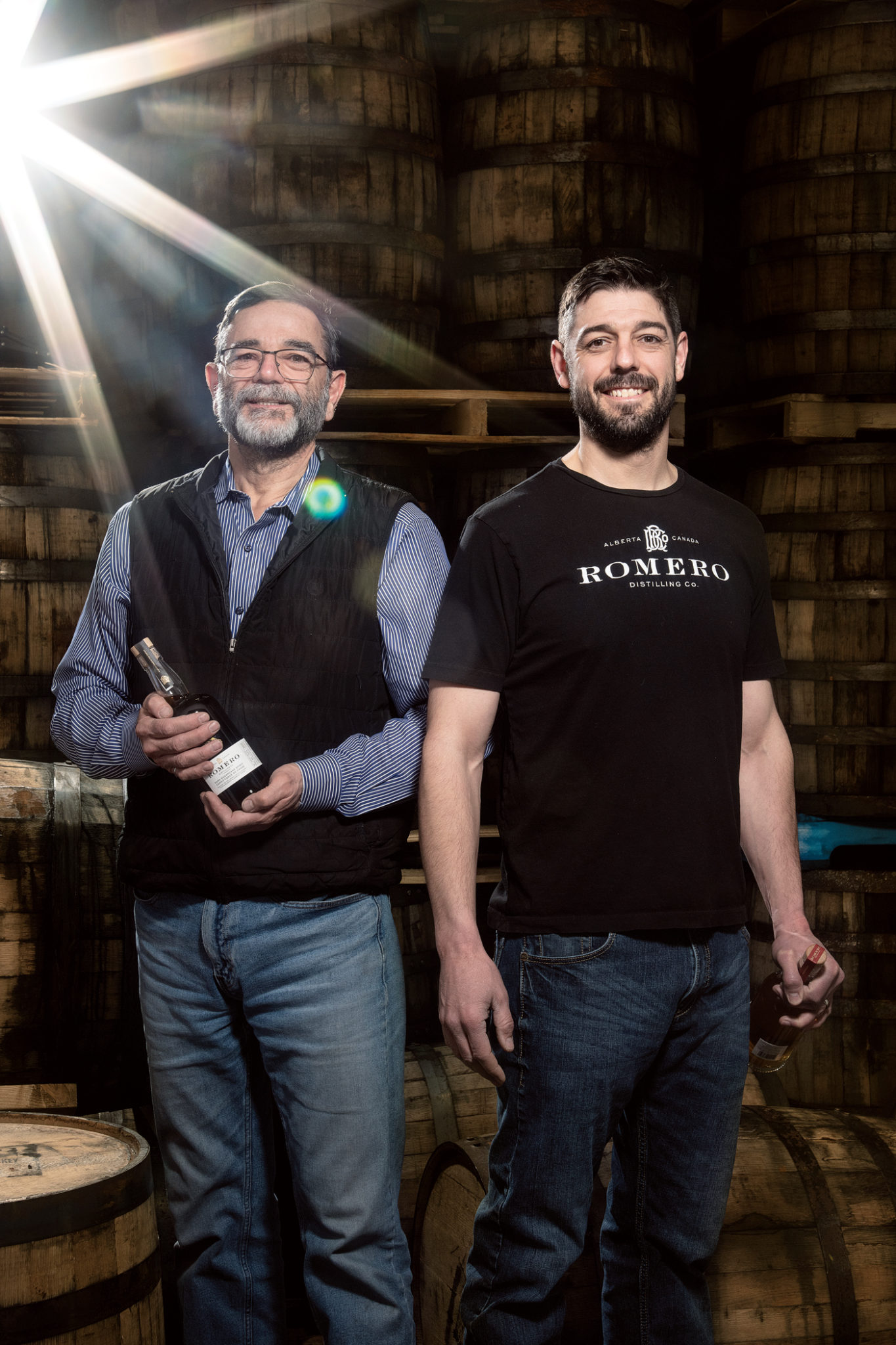 Father-and-son duo Diego and Tomas Romero co-founded their namesake distillery in 2018. Changes to liquor laws that allowed for more craft distilling inspired them to fill what they saw as an untapped niche in the rum market (not to mention the fact that Diego wasn't quite ready to retire and was looking for a fulfilling project).
The Place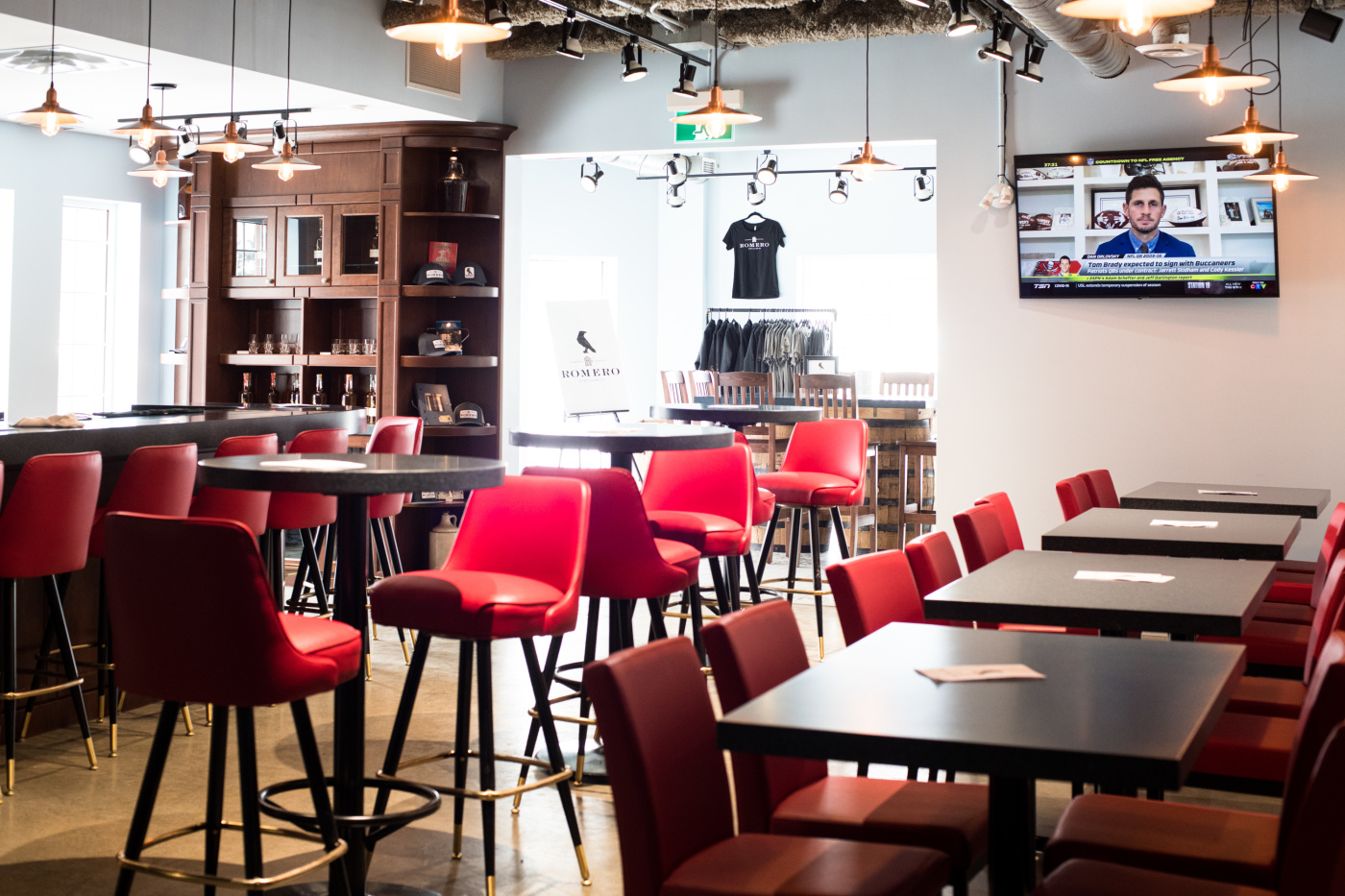 Romero's lounge-style bar has dozens of cocktails crafted to showcase the distillery's spirits. The bar serves cold plates and snacks and also allows customers to order in food through any food-delivery service.
The Philosophy
Alberta has a history of rum-making. One of the most notorious of Alberta's early entrepreneurs was Emilio Picariello, a.k.a. "Emperor Pic," who ran a rum-running operation during prohibition from the Blairmore Hotel in the Crowsnest Pass. The Romeros aim to share this part of our province's history while following what they call their RUM core values: Respect for community, employees and the environment, Use of local, premium Canadian-made products and equipment and Modesty — an appreciation of the rich heritage of rum-making in Alberta.
The Spirits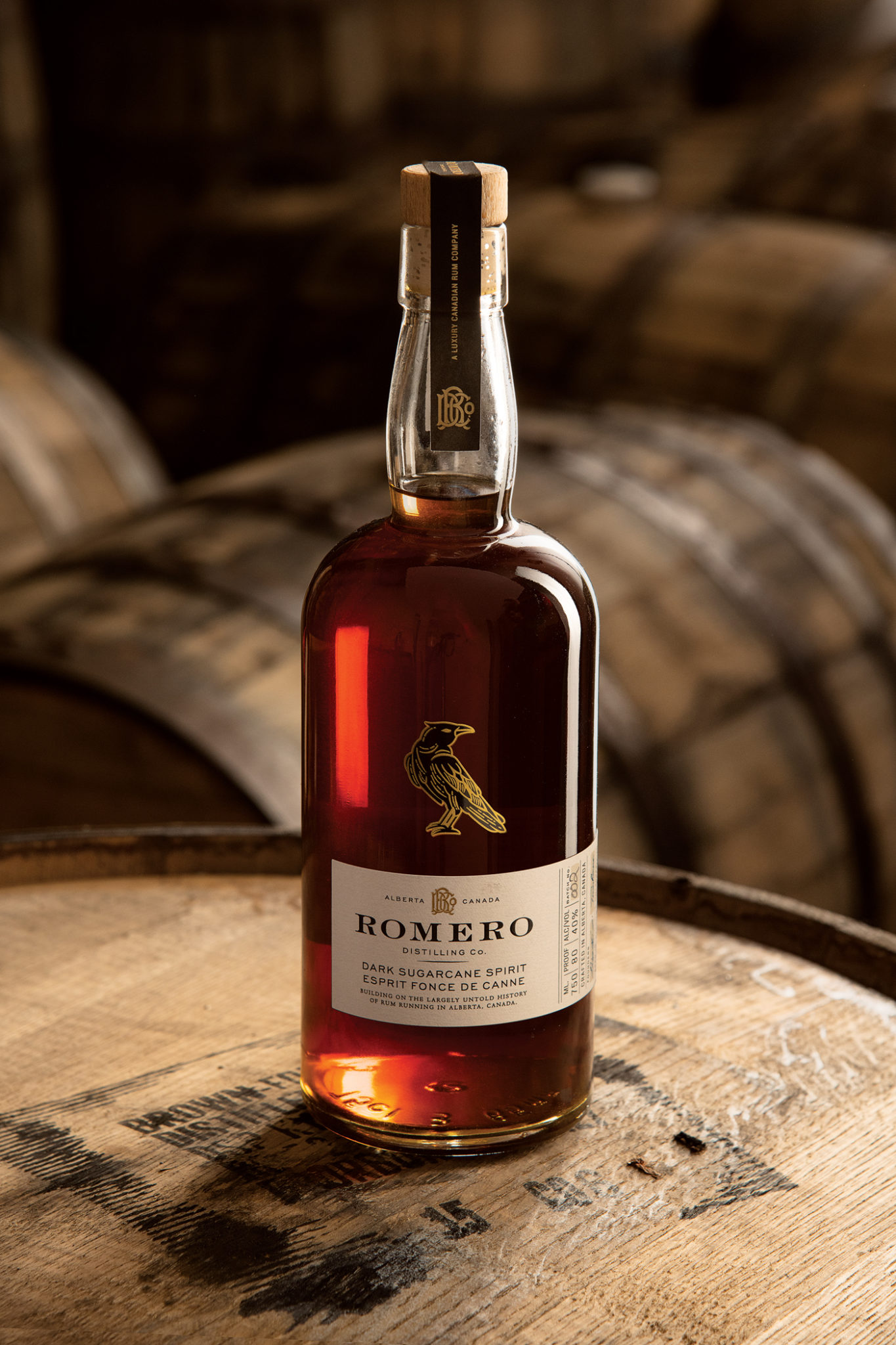 Under Canadian appellation law, Romero must call its products "sugar cane spirits" for now because of their accelerated maturation process. But for most intents and purposes, it's rum — amber, spiced or dark. All of the spirits are made with Canadian processed molasses made from non-GMO Guatamalan sugar cane. Romero also has a collaboration with Village Brewery — Rum Runner is Village Blacksmith beer aged in Romero rum barrels.
The Love
"The amber is smooth and easygoing, great for an old fashioned. The spiced spirit is different and unique compared to most spiced rums, due to the freshly ground spices added to each batch. My personal favourite is the dark rum, which tastes like a ginger-molasses cookie." —Megan Vandale, head bartender at Romero.
300, 688 Heritage Dr. S.E., 403-640-7886, romerodistilling.com
Recipe: Romero's Dark and Stormy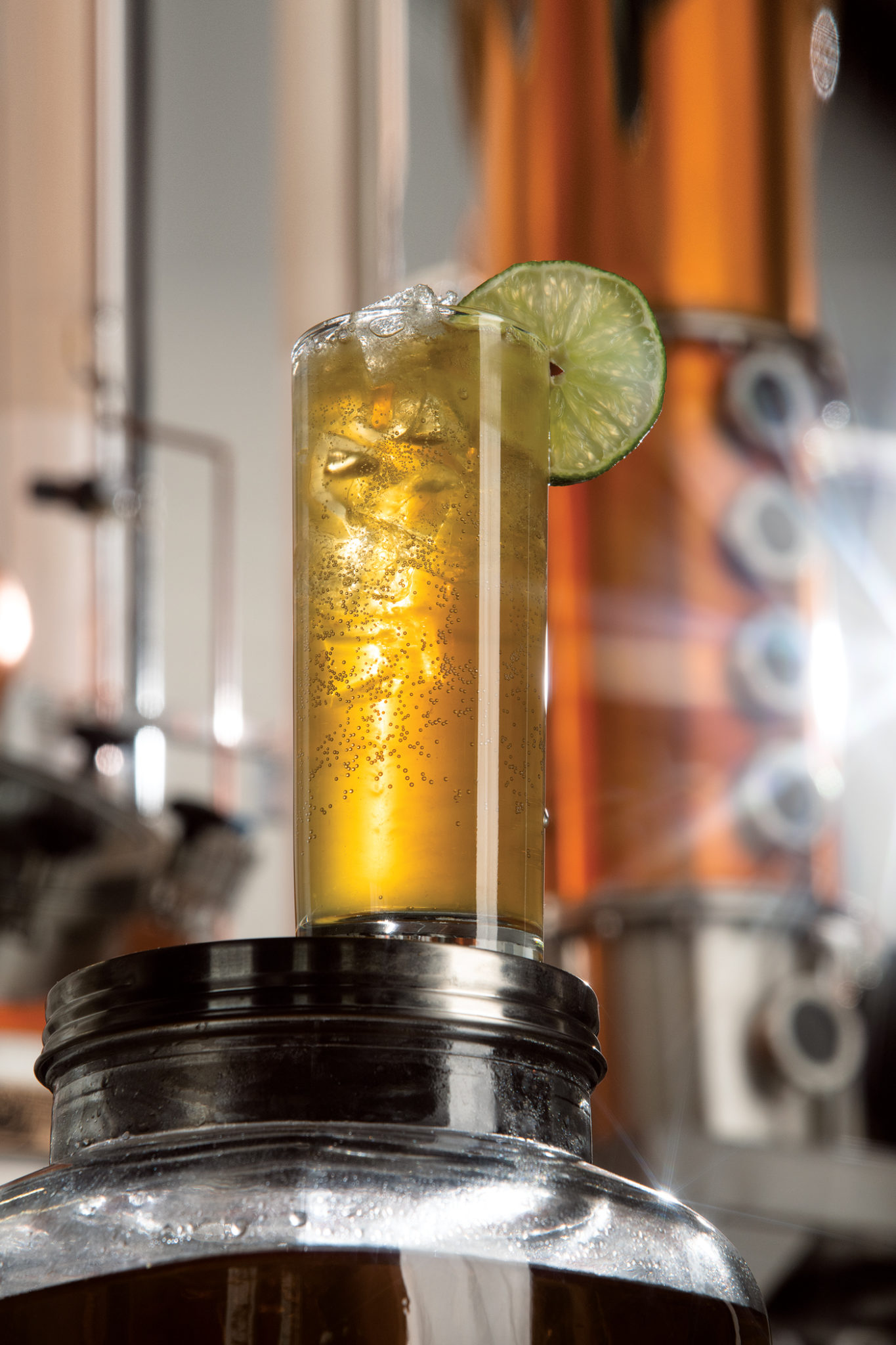 Ingredients:
2 ounces Dark Sugarcane Spirit
Juice of half a lime
Spicy ginger beer
Lime wedge, for garnish
Combine the sugarcane spirit and lime juice in a tall glass, top with ginger beer and garnish with lime.