Calgary's craft beer scene has exploded in the past few years, with at least 15 new breweries opening in 2018 alone. Meanwhile, a handful of craft cideries have quietly started turning out hard apple cider in the city. SunnyCider is the first of these to officially open a brick-and-mortar establishment dedicated to cider. Located in the Franklin industrial area, the space is the business's headquarters for production and service, acting as a cider-equivalent to a brewery's taproom.
While it's located in the northeast area of the city, the business originated in the Sunnyside neighbourhood where co-founder Tim Kitchen began home-fermenting cider in 2010. He decided to make a community project of it and was soon joined by a group of neighbours. Kitchen eventually grew so passionate about it that he took a cider-making course at Washington State University in 2017. Ultimately, he, his wife Darlene Kitchen and neighbour Dennis Scanland decided to formalize their efforts into a business.
Fort Architecture helped convert SunnyCider's industrial unit into a cozy, muted gathering place for guests to come in and sample cider. The cider house has massive windows, a bar, communal seating and a couple cozier tables. Accents nod to the community of Sunnyside.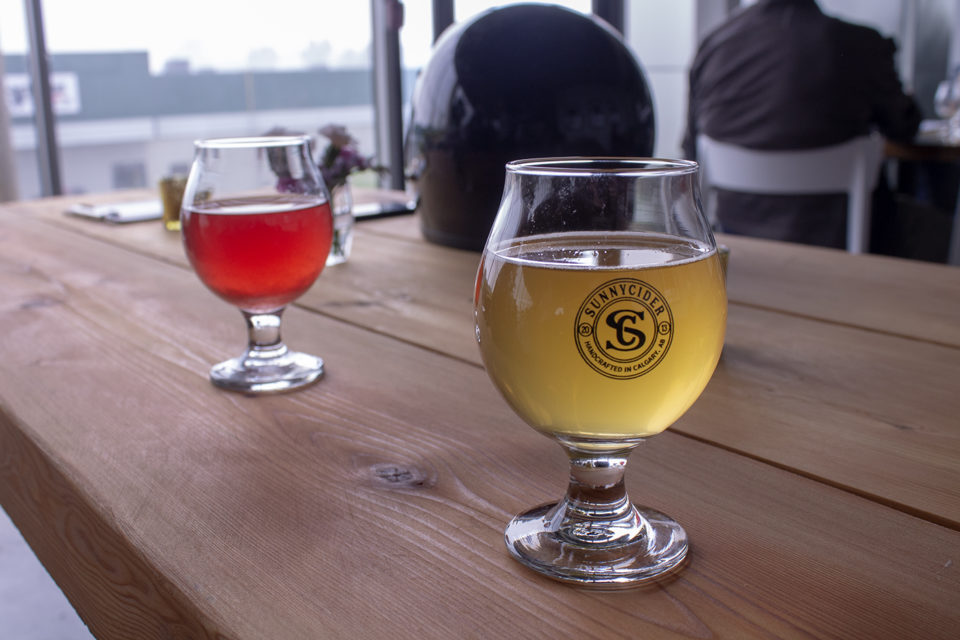 As proponents of craft cider, it's important to SunnyCider to be mindful when sourcing fruit and during the production process. While about 90 per cent of its fruit (apples, pears, berries and more) come from the Okanagan, Tim says that has nothing to do with the quality of fruit in Alberta — simply the amount they can get their hands on. As for local fruit, SunnyCider has a fruit donation program that offers perks to donors and offers harvesting services to people who prefer to outsource that work. Operations manager Scanland, who was a co-founder of YYC Growers, says both he and the rest of the team hope SunnyCider's appetite for wholesale will encourage Alberta farmers to grow more fruit.
SunnyCider's cider is made in a style some would call "low-intervention," meaning that the fermentation process is only gently guided along rather than meticulously controlled with the use of chemical additives and a fining or filtering process at end of the cycle. Yeast is added once, then again when the first batch reaches end of life. Aside from temperature control and infusions of fruit or flora, that's about all there is to it. The result is a low-sugar beverage that is gluten-free and actually tastes like apples.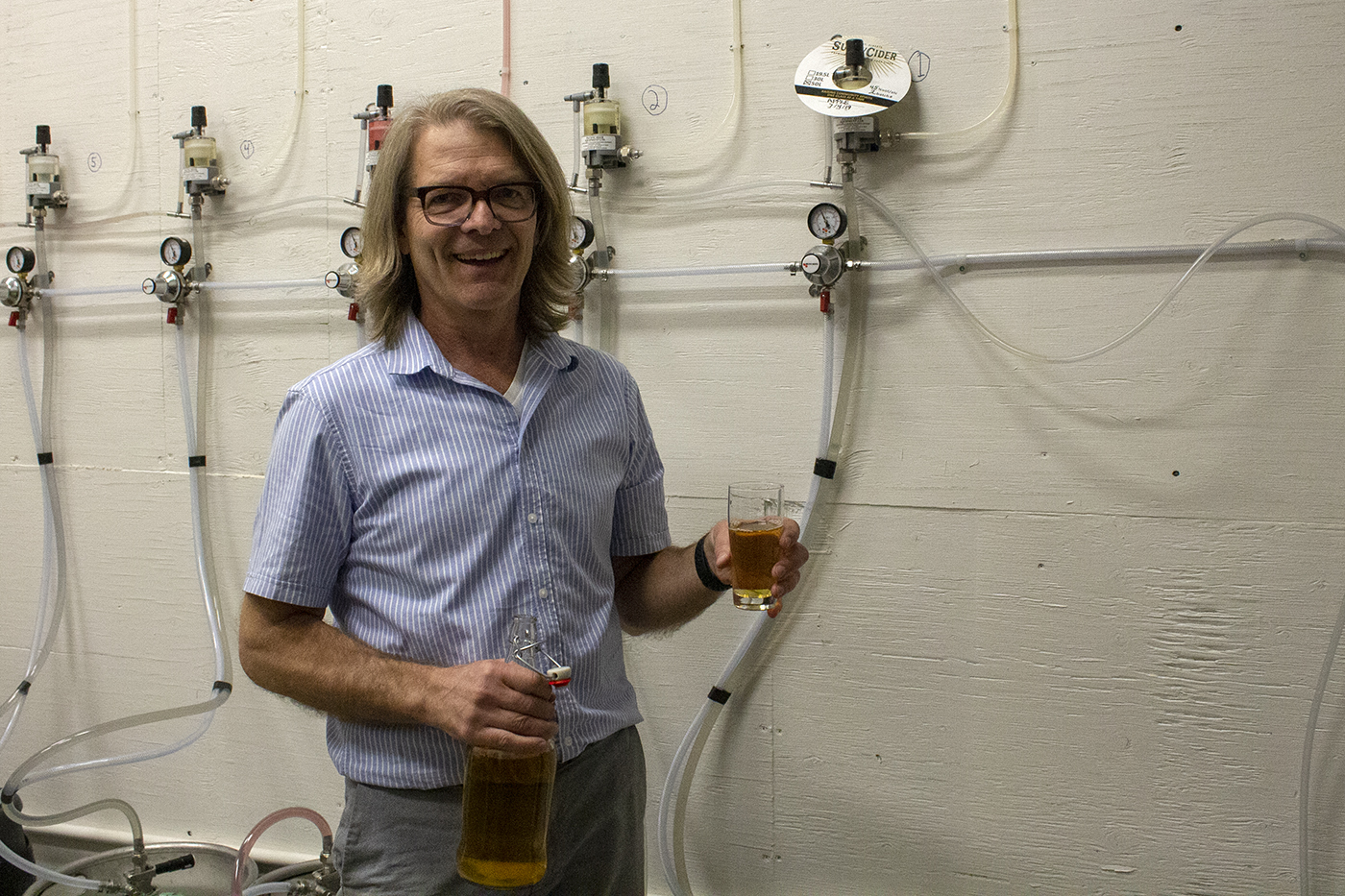 The current flavours at SunnyCider include a dry apple cider, a not-too-tart sour cherry apple cider and a Prairie-inspired Saskatoon berry apple cider. SunnyCider has a novel service model compared to some of its taproom peers. Rather than focus solely on its own products, its guests taps outnumber the house offerings in an attempt to showcase the breadth of flavour cider has to offer. It serves cider from fellow Calgary cideries Uncommon Cider Co. and Lekker Cider, as well as producers from Quebec, British Columbia and Ireland. Non-cider offerings include beer, kombucha and seltzer.
Meanwhile, Darlene runs the food program. Savoury highlights include pies from Sunnyside's Pie Junkie and house-made waffle chips served with hot sauce. For dessert, there are sweet pies from Pie Junkie and the must-try cider float with Made by Marcus ice cream.
1, 3300 14 Ave. N.E., 403-606-9007, sunnycider.ca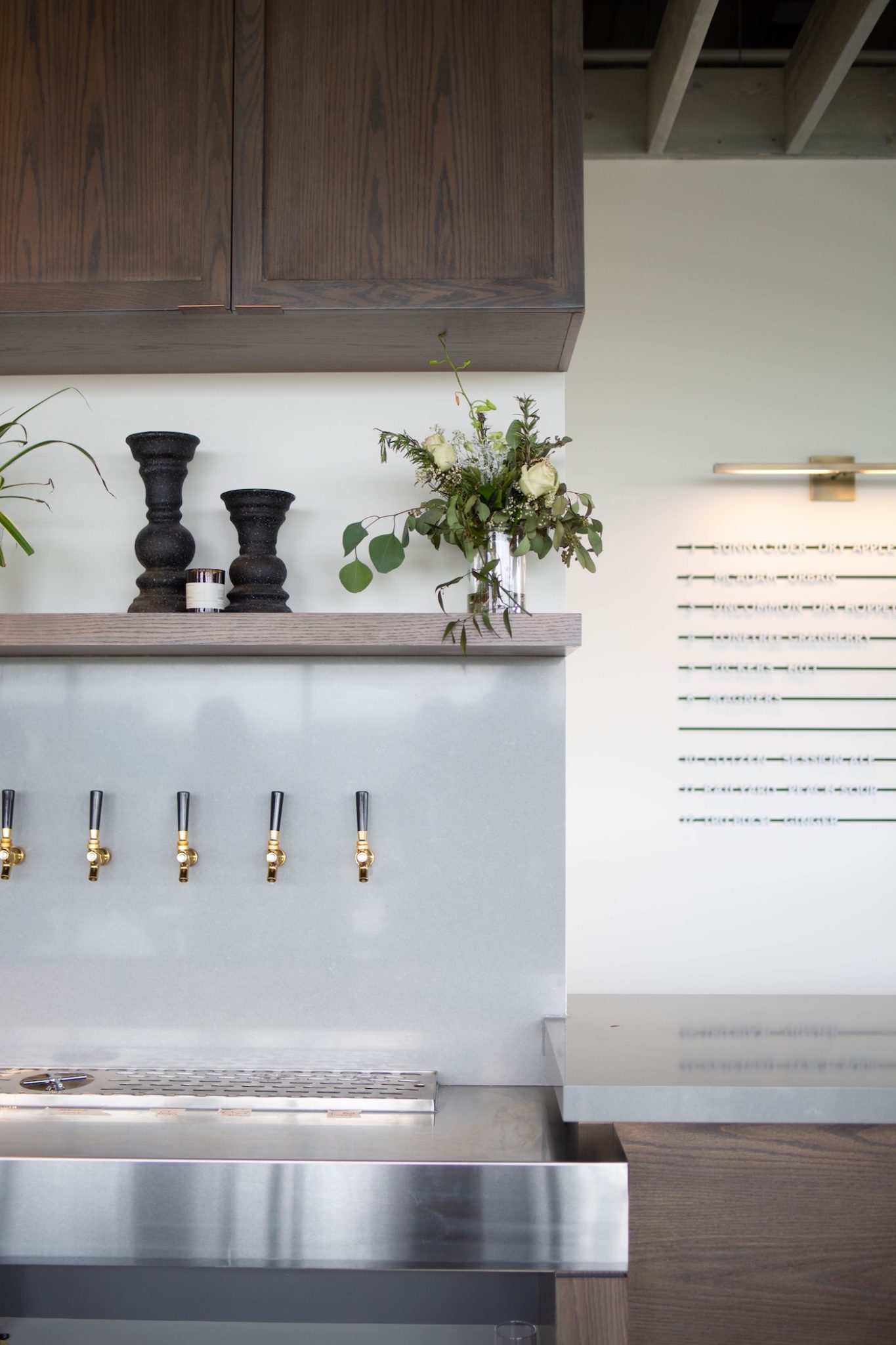 [This story has been updated to correct the spelling of Darlene Kitchen's name]