The Distiller
With a marketing and engineering background and a history in high-tech start-ups, Paul Poutanen launched Tippa when he was in his late 50s, realizing that employment opportunities were becoming sparse and the local micro-distillery industry remained largely untapped. Poutanen does everything at Tippa himself by hand, from fermentation to corking and labelling. He also initials every bottle.
The Place
Tippa's Okotoks distillery has no tasting room, but its Lovebird Gin is sold at approximately 140 stores around the province. You'll also find it behind the bars at various spots around city, including Teatro, Milk Tiger Lounge and Free House in Kensington — look for the distinctive labels designed by Calgary woodcut artist Lisa Brawn.
The Philosophy
Poutanen is of Finnish descent, and tippa is the Finnish word for "drop." His goal is to make spirits that do not require mixing, in that they should be clean enough to stand on their own, he says, and best served neat.
The Spirits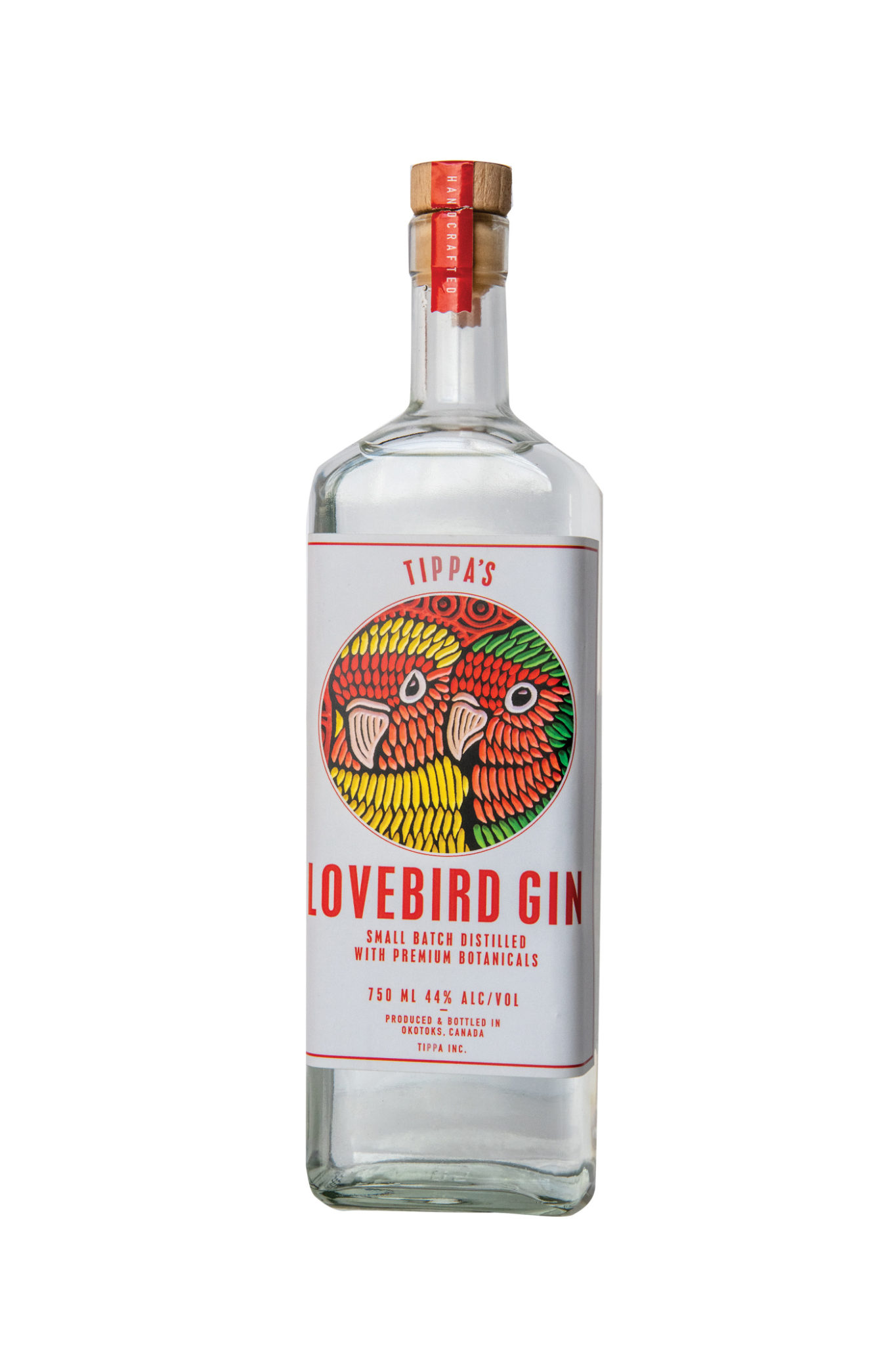 The extraordinarily smooth Lovebird Gin was Tippa's original product. Poutanen followed that with his Wood Duck Oaked Gin, a golden gin made in the style of 19th century gins, which were stored in oak barrels. Watch for Tippa rum to be released this fall.
The Love
"Tippa has gorgeous branding and delicious gin! The Lovebird is a balanced smooth gin that's a great addition to the Alberta distillery lineup." — Matt Stewart, Free House
Recipe: Tippa's Filthy Martini
Ingredients:
2.5 oz. Tippa Lovebird Gin
1/2 oz. Tippa Wood Duck Oaked Gin
1 Tbsp olive brine, from the jar
Combine in a cocktail shaker filled with ice and shake hard for 15 seconds. Strain into a martini glass and garnish with two olives.