The Distillers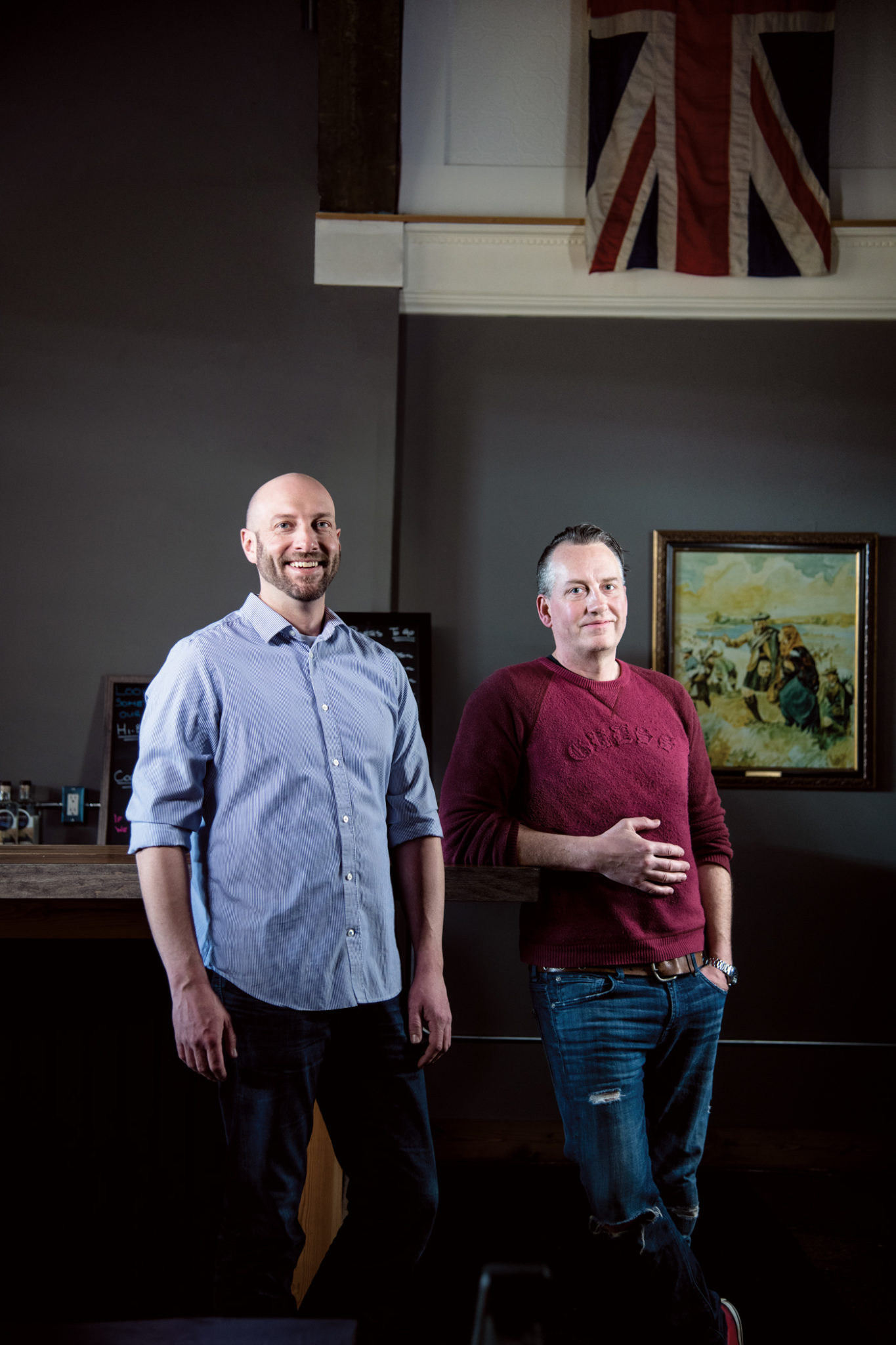 With an eye toward producing premium spirits with local ingredients and minimal environmental impact, Two Rivers' Mark Freeland and Patrick Roy take on complementary roles: Freeland covers the production side of things and Roy oversees the tasting room.
The Place
Two Rivers' distillery and tasting room has an atmosphere meant to bring to mind 20th-century colonial Britain. Freeland holds a degree in history and archaeology and has significant ancestral ties to the battle of Vimy Ridge, all of which inspired the look and decor of the tasting room.
The Philosophy
Calgary began where two rivers meet and so has Two Rivers distillery. Inspired by their settler ancestors, Freeland and Roy use only ingredients that can be sourced locally, combined with waters from the glacier-fed Bow and Elbow Rivers, to produce spirits they deem "distinctly Albertan." Two Rivers strives to minimize its environmental impact, reusing water and sourcing as many ingredients as possible within a 100-kilometre radius of the distillery. They also give their spent grain to local ranchers to supplement their livestock feed.
The Spirits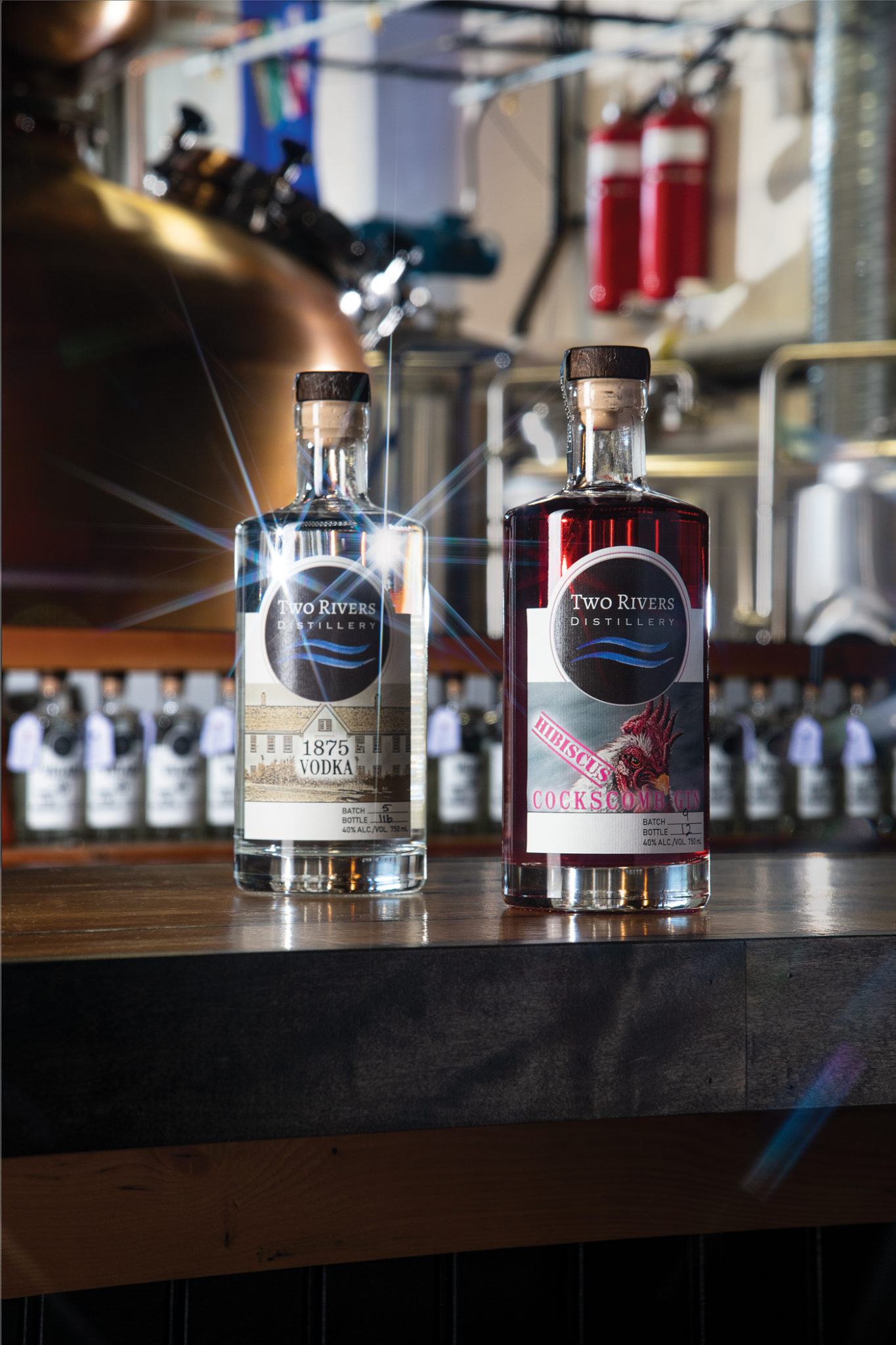 The Two Rivers 1875 Vodka (made with two-row barley and named for the year Calgary was founded) is triple distilled, but the distillery's signature product is the Cockscomb gin, made with its vodka plus 12 botanicals. This year, Two Rivers will also start offering limited-edition seasonal varieties.
The Love:
"I'm quite excited to have Two Rivers' gins and vodkas on our list. My favourite so far is their coffee vodka; it makes the perfect chocolate martini!" —Mel Bain, general manager, Original Joe's, Quarry Park
453 42 Ave. S.E., 403-803-1319, tworiversdistillery.com
Recipe: Two Rivers' Hibiscus and Bubbles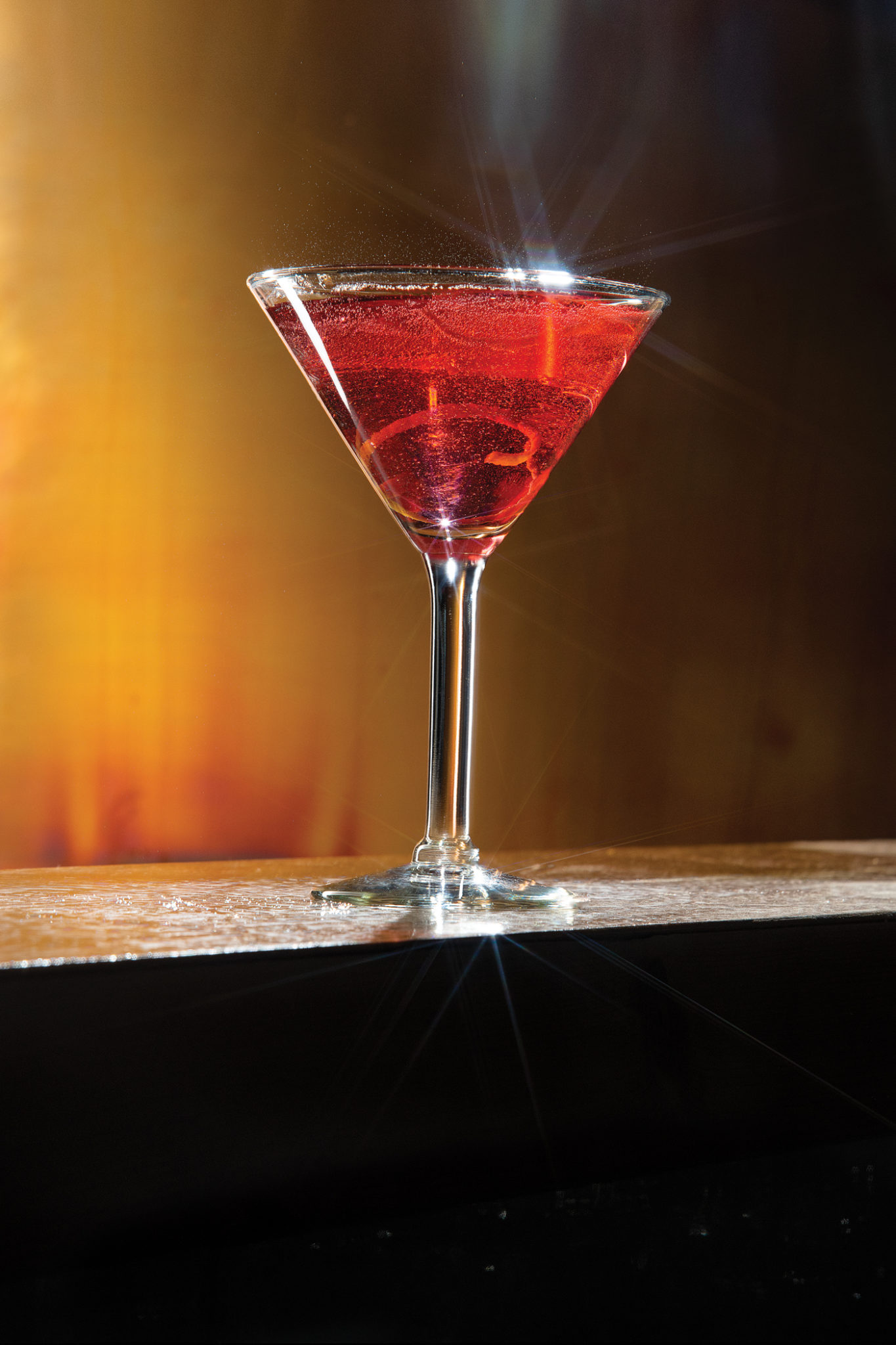 Ingredients:
1.5 oz. hibiscus-infused Cockscomb Gin
Juice of a quarter lemon
Splash of rose water
0.5 oz. Champagne (or other sparkling white wine)
In a shaker 3/4 full with ice, add the first three ingredients and shake for 20 seconds. Add to a chilled martini glass and top with chilled prosecco and five fresh blueberries.