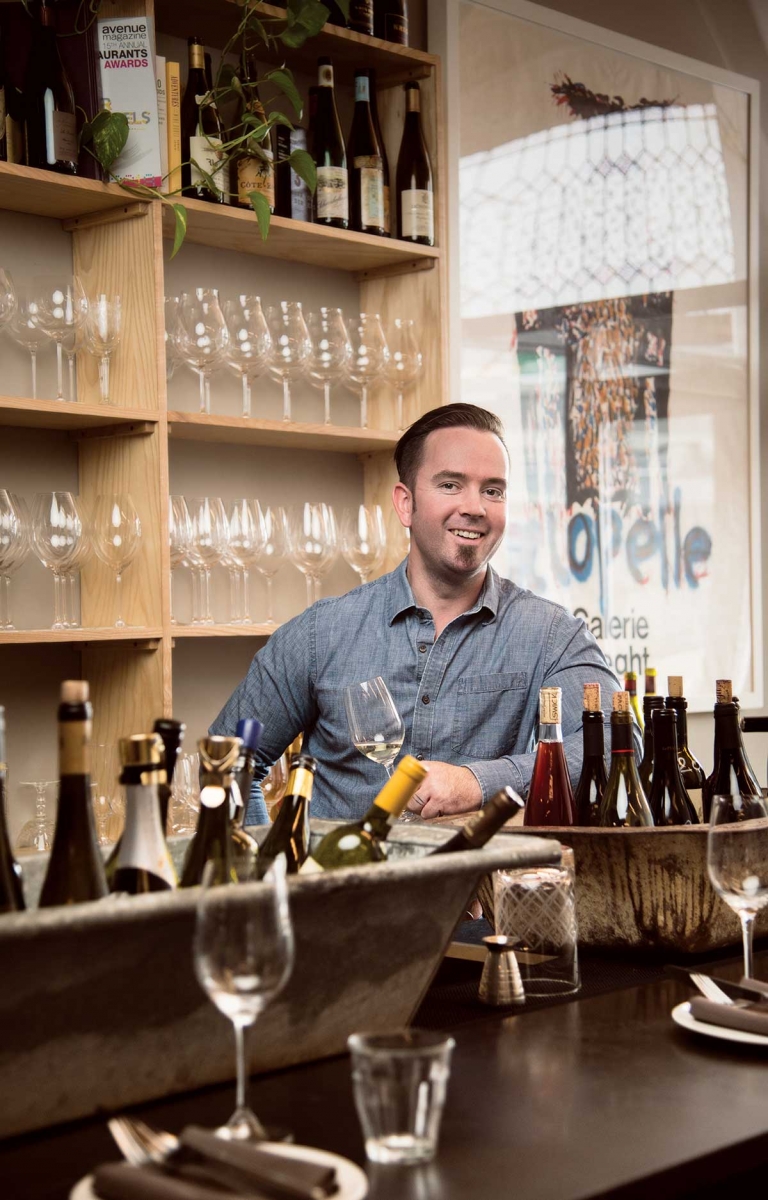 What was the a-ha! moment that got you into wine?
I got into wine pretty late. My first career was in health and fitness and it took a long time for wine to become a passion of mine. But I remember one Christmas when I was 26, my father opened a 1999 Domaine de la Vougeraie Clos de Vougeot, and it blew my mind. I didn't know wine could taste like that and I became obsessed.
What is your weeknight wine or drink to relax to?
If I'm in the mood for white wine, my wife and I will generally open a bottle of Sancerre or Chablis. We love the minerality in those wines. If we want red, we (almost) always turn to Beaujolais — it drinks itself. If I had to pick a favorite cru it would be Morgon, it reminds me of pinot sometimes.
What is your favourite splurge wine?
Champagne, always Champagne. There is no substitute for the greatest sparkling wine ever made. In my opinion you should drink it on any occasion, it will brighten any day!
Favourite region to travel to?
Although I still have many regions on my bucket list, I think my favorite so far is Alsace, France, with its fairytale colourful villages, crisp rieslings, picturesque castles and giant plates of choucroute garnie! We spent a week driving through the area and visiting wineries and walking through its Grand Cru vineyards.
What tip can you share for people to get the most out of their wine experience?
Don't take it too seriously. Wine is meant to be enjoyed and most importantly shared, regardless of the type of wine or what it cost. A friend (and fellow restaurateur) once told me: "don't forget it's just fermented grape juice!" Pop open a bottle, invite some friends over, cook some food and make memories.
Any particular bottles you are pretty excited about these days?
We recently received the latest vintage of Weingut Eva Fricke, 2017 Riesling "Verde" at Von Der Fels. The wine is so crisp, bright and refreshing you can't put the bottle down. It drinks like lemonade!