Fit Kitchen Opens in McKenzie Towne
This new store sells fresh, healthy, packaged meals meals that you can prepare at home in three minutes.
By Karin Olafson
The deli items at Fit Kitchen.
Image courtesy of Fit Kitchen.
In between a long work week, family commitments and hobbies, Calgarians live busy lives. As a result, we often don't spend the time we should preparing healthy, nutritious meals.
That's where Fit Kitchen comes in. The healthy-eating concept store officially opened in McKenzie Towne on April 4. It's an extension of The Main Dish and sells pre-packaged meals.
Fit Kitchen's stand-up coolers are packed with freshly prepared snacks, breakfasts, lunches and dinners. Every meal is made using high quality ingredients and is pre-cooked, requiring just three minutes of heating until they are ready to eat.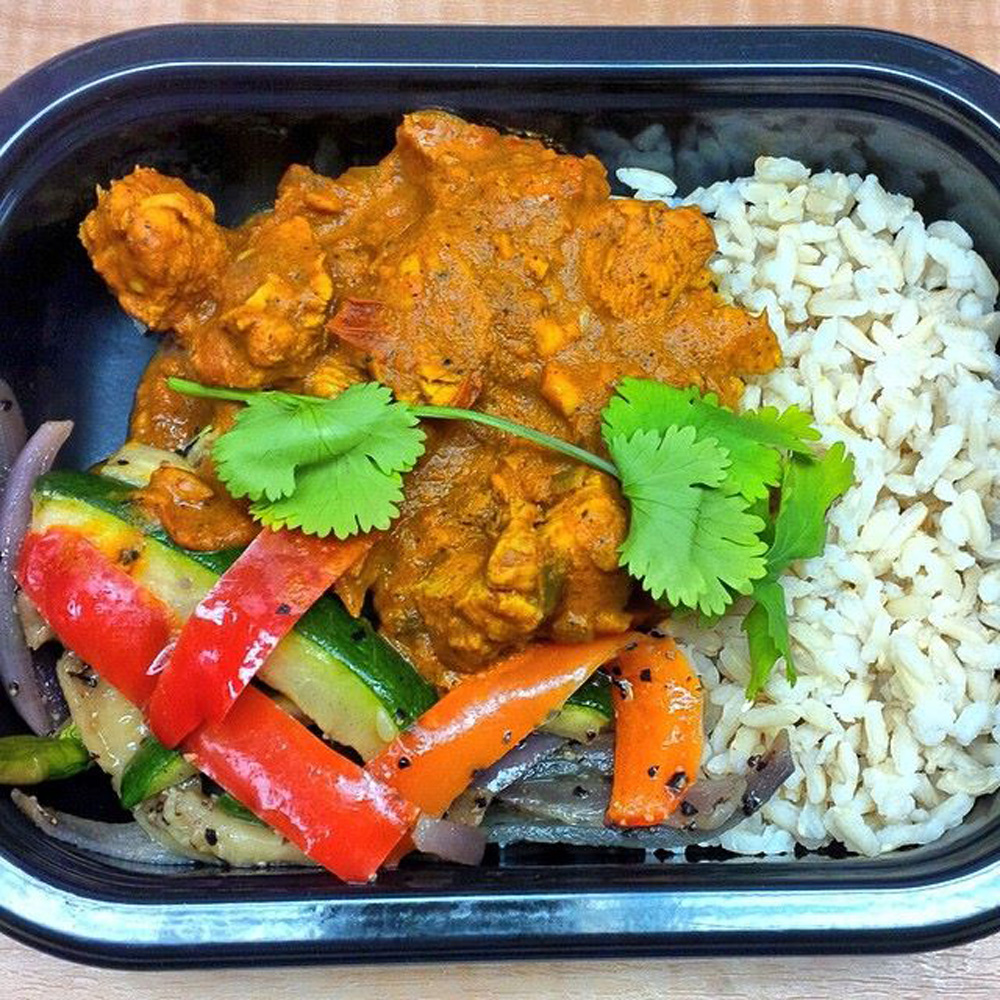 image courtesy of fit kitchen
The No Butter Chicken.
The meals are 95 per cent gluten-free, pre-proportioned and all the nutritional information is displayed so you know exactly how many calories you're consuming.
Fit Kitchen also colour codes its meals with red and green labels.
Dishes with red labels are designed for active Calgarians and high performance athletes whose goals involve muscle gain and increased sports performance. Red dishes include the Gold Medal Wrap ($8 for a full wrap), the Ninja Chicken Stir Fry ($14 for a large portion) and the Broccoli Pesto Pasta ($10 for a large portion.)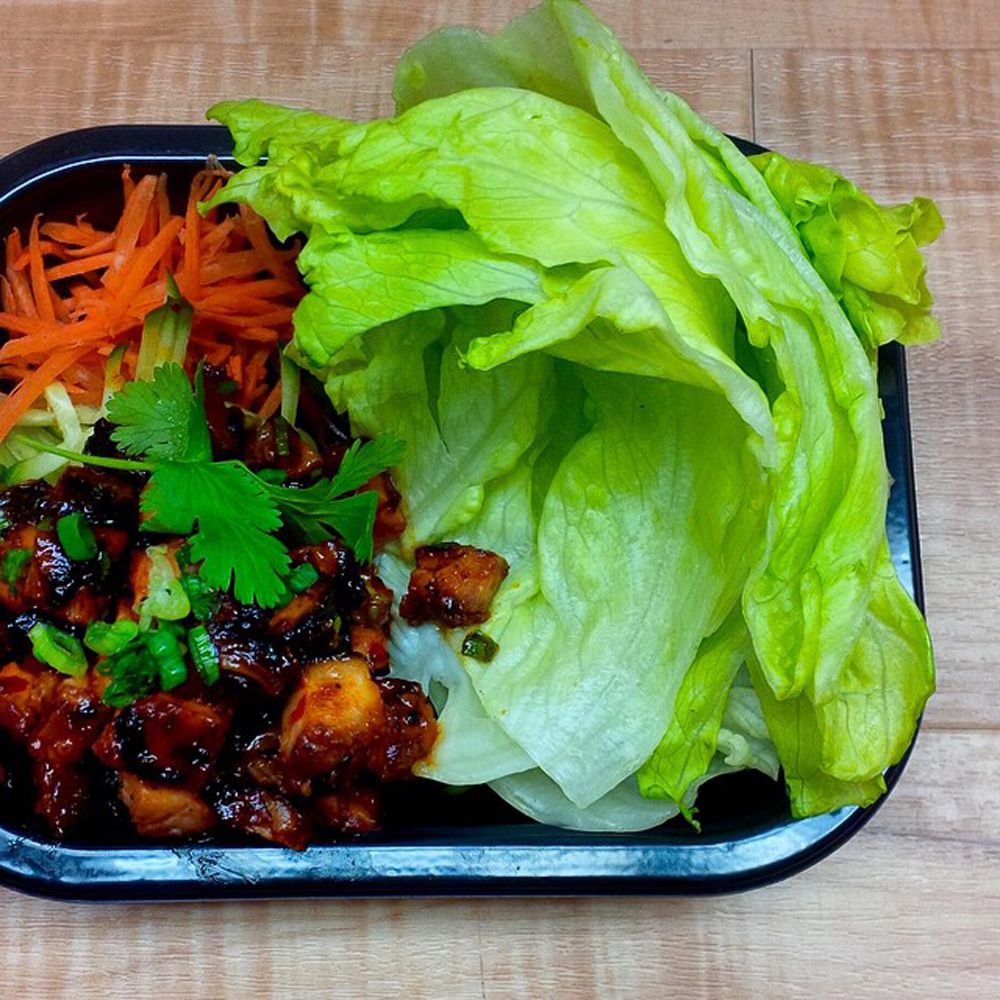 Image courtesy of fit kitchen
The Ginger Beef Lettuce Wrap.
Meals with a green label are lean designed for Calgarians looking to lose weight. Green meals come with healthy produce and minimal carbohydrates. Lean dishes include the Tofu Scramble ($12 for a large portion) and the Ginger Beef Lettuce Wrap ($12 for a large portion.)
Snacks and meals begin at $5 and don't cost more than $15. Meals last up to five days in the fridge and the containers are microwave safe.
Fit Kitchen offers a few vegetarian and vegan meal options and will add more if there is demand. It also doesn't deliver – yet. It is looking at adding delivery in the future.
Fit Kitchen, 33 High St., 403-455-3474, fitkitchen.ca