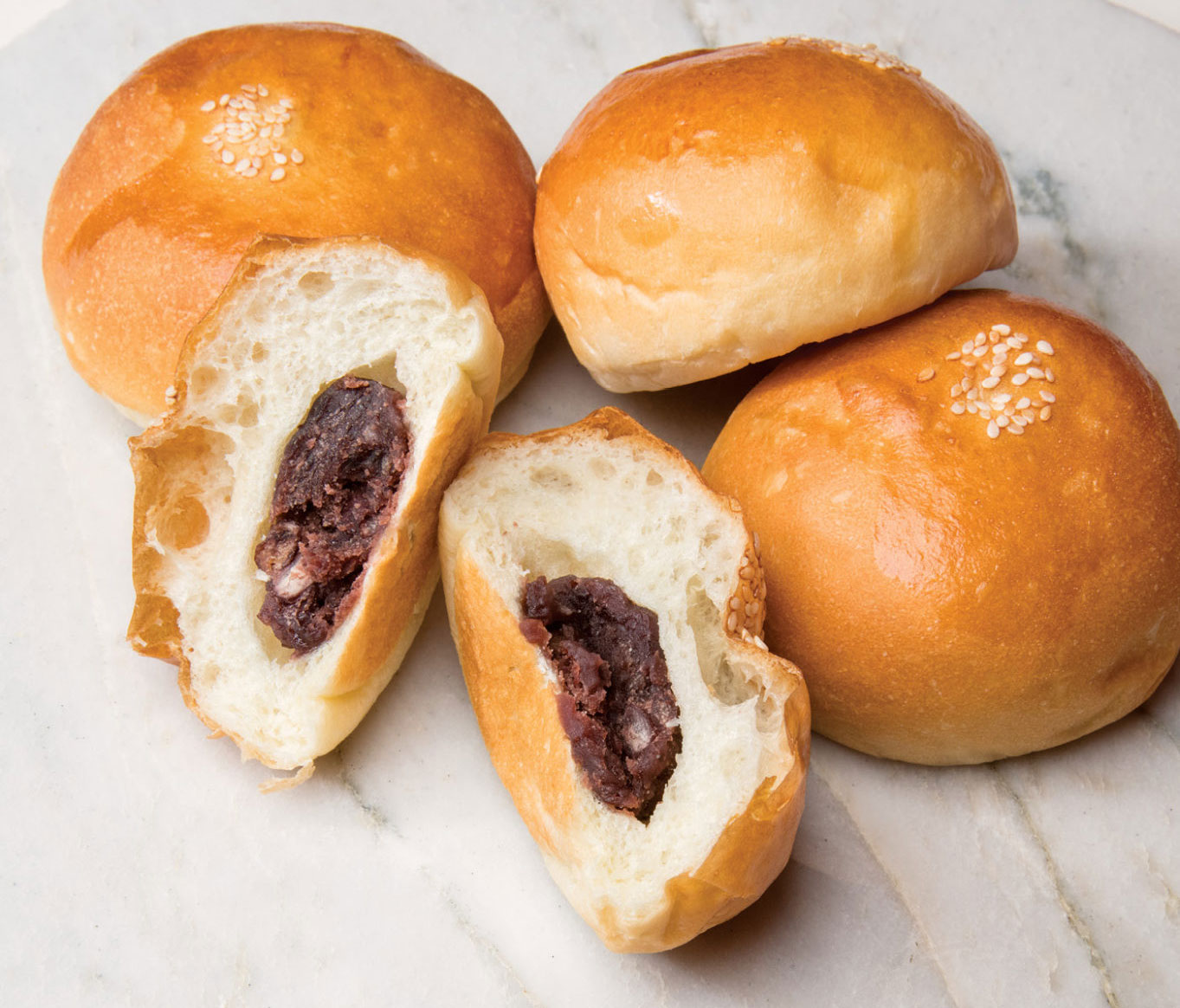 Kaori Shimobayashi certainly wants to capitalize on social-media buzz as she moves ahead with a plan to breathe new life into Foster's Bakery.
Once a thriving storefront in North Hill mall with shelves full of European pastries and hearty breads, a shift in the mall's direction put Foster's on a new path. Now located in the southwest community of Spruce Cliff, Foster's maintains a thriving wholesale business supplying baked goods mainly across Western Canada.
The twist is that European pastries are no longer on offer. Instead, owner George Shimobayashi, his wife Yayoi, daughter Kaori and their staff focus on traditional Japanese desserts, such as buns stuffed with red bean paste, that they make from scratch daily.
It's something George did on the side in one of his early baking jobs in Calgary. After his shift, his boss let him make red-bean buns to sell to local Asian markets. The buns are now a signature item for Oguraya Bakery (a division of the Foster's brand that literally translates to "red bean shop"). Oguraya has earned a reputation for its quality, handmade buns and pastries made with red beans grown in southern Alberta near Lethbridge.
Still, few Calgarians know much about the nearly 40-year-old bakery. According to Kaori, with the shift toward one-stop grocery shopping, it grew harder to make a go of a traditional bakery in a small, out-of-the-way storefront, leading George to shut that part of the bakery down and focus on wholesale.
But, while her father may be content to run a wholesale bakery, Kaori wants to revive the storefront component, selling not just red-bean delicacies but also mochi (ice-cream-filled dough balls) cream puffs (a Japanese favourite) and melonpan, a popular snack of enriched dough with a cookie crust that, when baked, looks like a cantaloupe. "I want to take what he does really well and then add a bit of jazz to it," Kaori says.
Currently, Oguraya's offerings are available frozen at some spots in Calgary, including Nanao Kimono, as well as at the Spruce Cliff location. Because of the internet, though, more people are discovering the shop, which is tucked into the back of a strip mall. New people have begun dropping in, Kaori says, and that has bolstered her plan. "My dad gets gung-ho when people come in. I can see he's excited," she says. But she recognizes change could be slow. "It took me five years to get him to make ice cream mochi. Now I catch him eating it."
532 Poplar Rd. S.W., 403-249-3312, fostersbakery.ca