Fresh Routes launched Calgary's first mobile grocery store. The non-profit social enterprise, which works with community partners like Nutrien and the City of Calgary, created the grocery store inside a decommissioned transit bus that was donated by the City. The bus was retrofitted with a refrigerator, produce stalls and a cash register.
Prior to this, Fresh Routes drove one-tonne trucks to different locations and set up miniature markets where people could get affordable produce. By adding the mobile market to its fleet, Fresh Routes will be able to host more than 120 markets each month, which is double the amount it was previously hosting.
The bus currently stocks fruits, vegetables, bread, lentils and chickpeas. Once the refrigerator is fully installed, shoppers will be able to purchase soy milk and eggs as well. Anna Johnson, co-founder of Fresh Routes, says they'd like to add more spices and specialty products in the future, but will not be bringing in any meat products.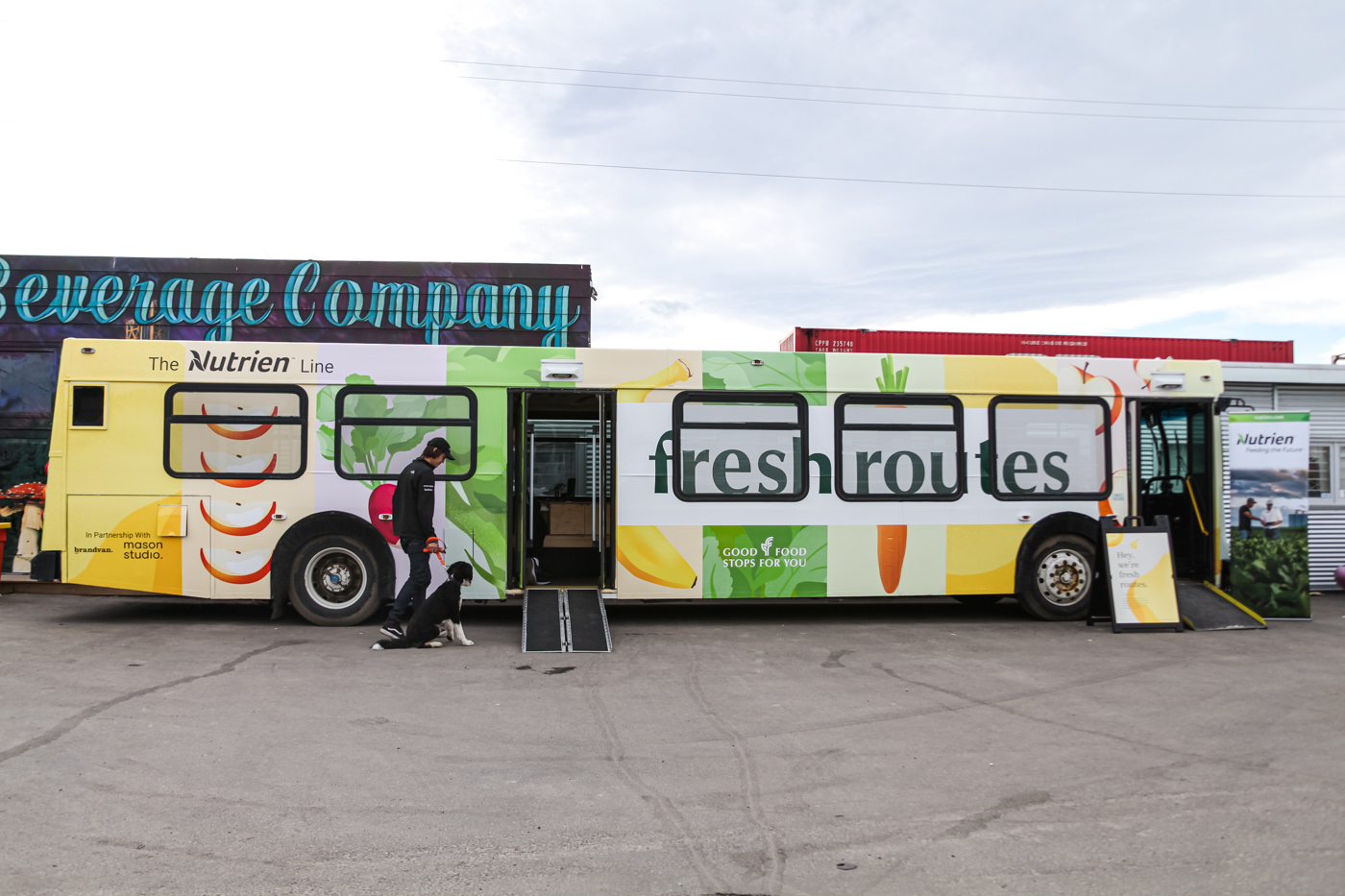 "It was designed intentionally to be mobile and completely accessible. A lot of the communities we serve have a high density of people who have mobility issues — whether that's a disability, whether they're in wheelchairs or walkers — or barriers accessing affordable food, which can be financial, educational and even geographical," Johnson says.
Fresh Routes partners closely with social workers who have helped them identify which communities are most in need of this service. These communities include post-secondary campuses, Indigenous communities and affordable housing complexes, among others.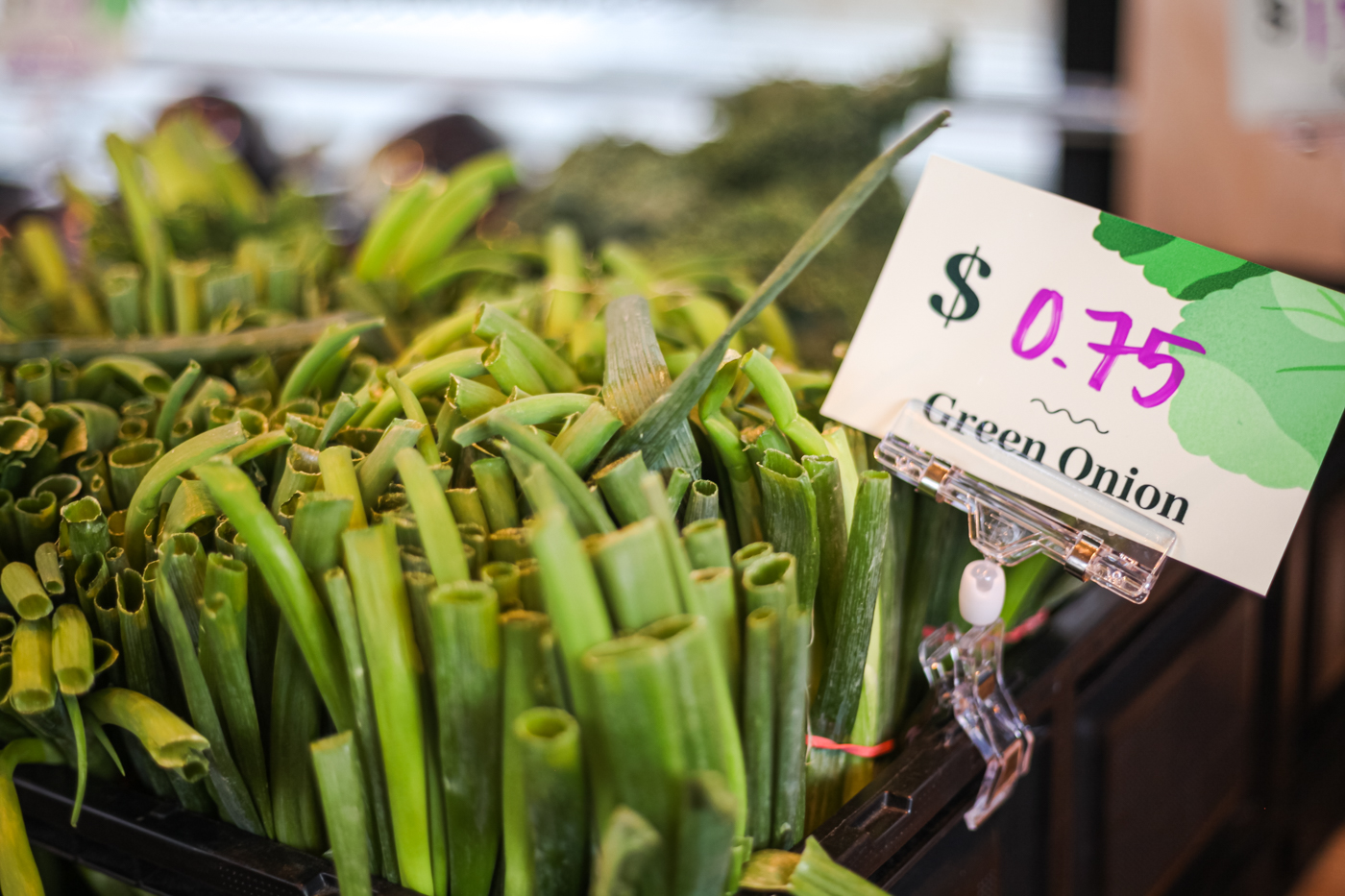 Starting on October 8, Fresh Routes will visit each identified community once a week at the same time. Johnson says $10 can get you a week's worth of groceries.
"[Fresh Routes] is available to anyone. We don't ask questions. We can have a line-up that includes someone who's on low income or someone who's a millionaire — the point is to have a really happy and dignified experience. We don't want people to feel like they're receiving social assistance," Johnson says.
Check Fresh Routes' schedule online to see when and where the mobile grocery store will be popping up year-round.