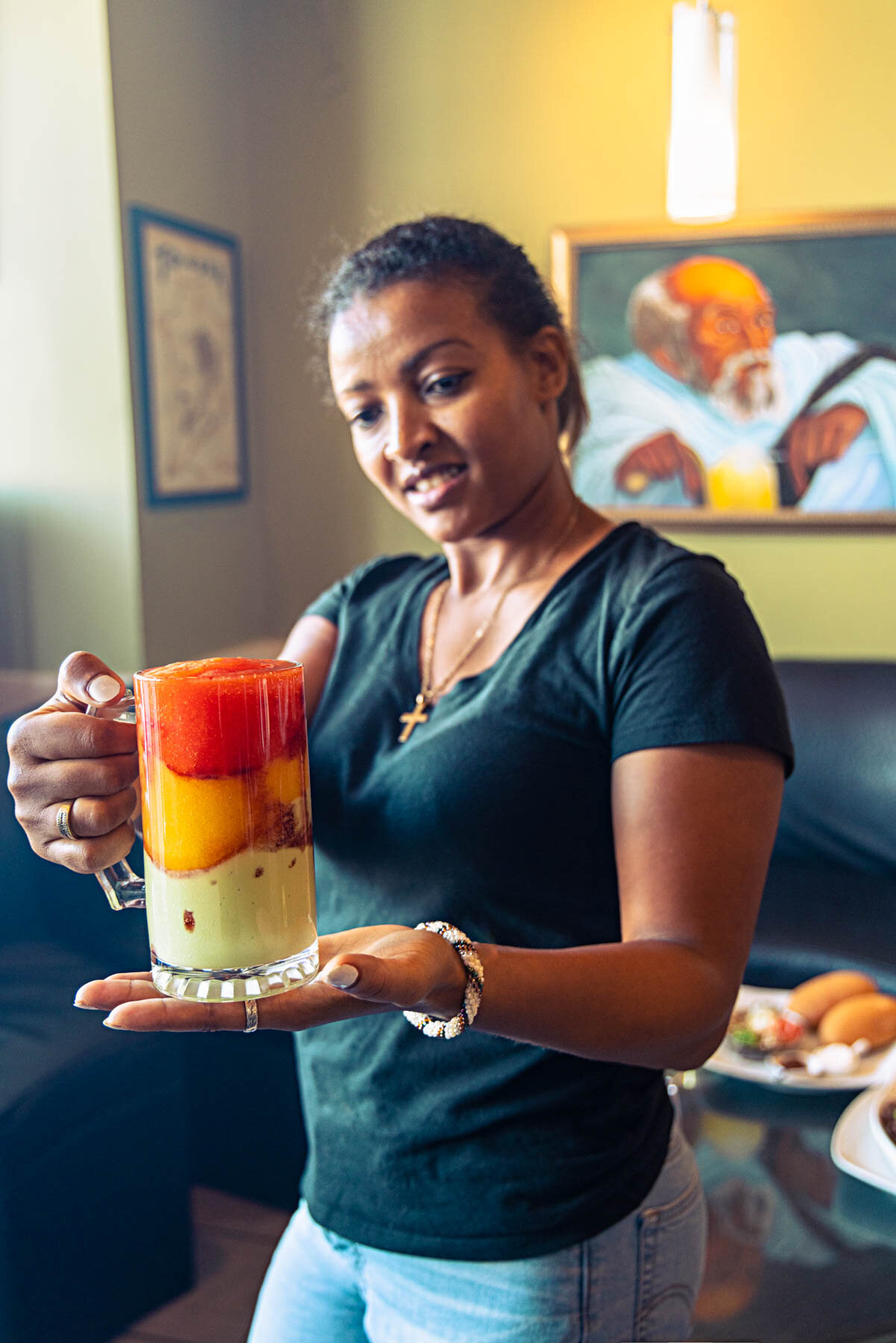 For so many Calgarians, African restaurants in this city stir up memories of home, serving as portals to the bustling streets of Addis Ababa or Lagos. These portals weren't always so easily accessible. And, even though the number of African dining options has increased in Calgary over the past three decades, they are still spread somewhat thinly throughout the city. The majority of the African food served here is from Ethiopia, Eritrea or Nigeria, limiting Calgarians to a small sampling of Africa's vast spread of culinary delights.
Some African restaurants in Calgary have thrived for decades, while others have struggled to stay afloat. Many find spaces in the northeast communities where rent is more affordable, while those in Calgary's inner-city dining districts often end up paying a premium to attract new customers who are largely unfamiliar with their distinctive cuisines.
Over time, Calgary's growing African population has helped bridge this gap. Africans from around the world are migrating to the Prairies faster than any other region in Canada — according to Statistics Canada, the African population in Alberta has quintupled since 1996. This influx of newcomers has enabled more African restaurants to flourish.
The dominance of Ethiopian-Eritrean restaurants in Calgary's African food scene reflects the strong local communities. Many Ethiopian and Eritrean Calgarians came here in the early 1980s, fleeing the war in their homelands and seeking a fresh start. The cuisine caters to a variety of dietary preferences — the fussiest of vegans, vegetarians and meat-eaters will all find something to enjoy on an Ethiopian-Eritrean restaurant menu. Communal eating has been at the heart of this cuisine for centuries: Individual plates, knives and forks are not part of the experience; instead, veggie and meat stews come to the table draped with house-made injera (flatbread). Everyone at the table rolls up their sleeves, tears off pieces of injera, and uses it to scoop the tasty offerings into their mouths.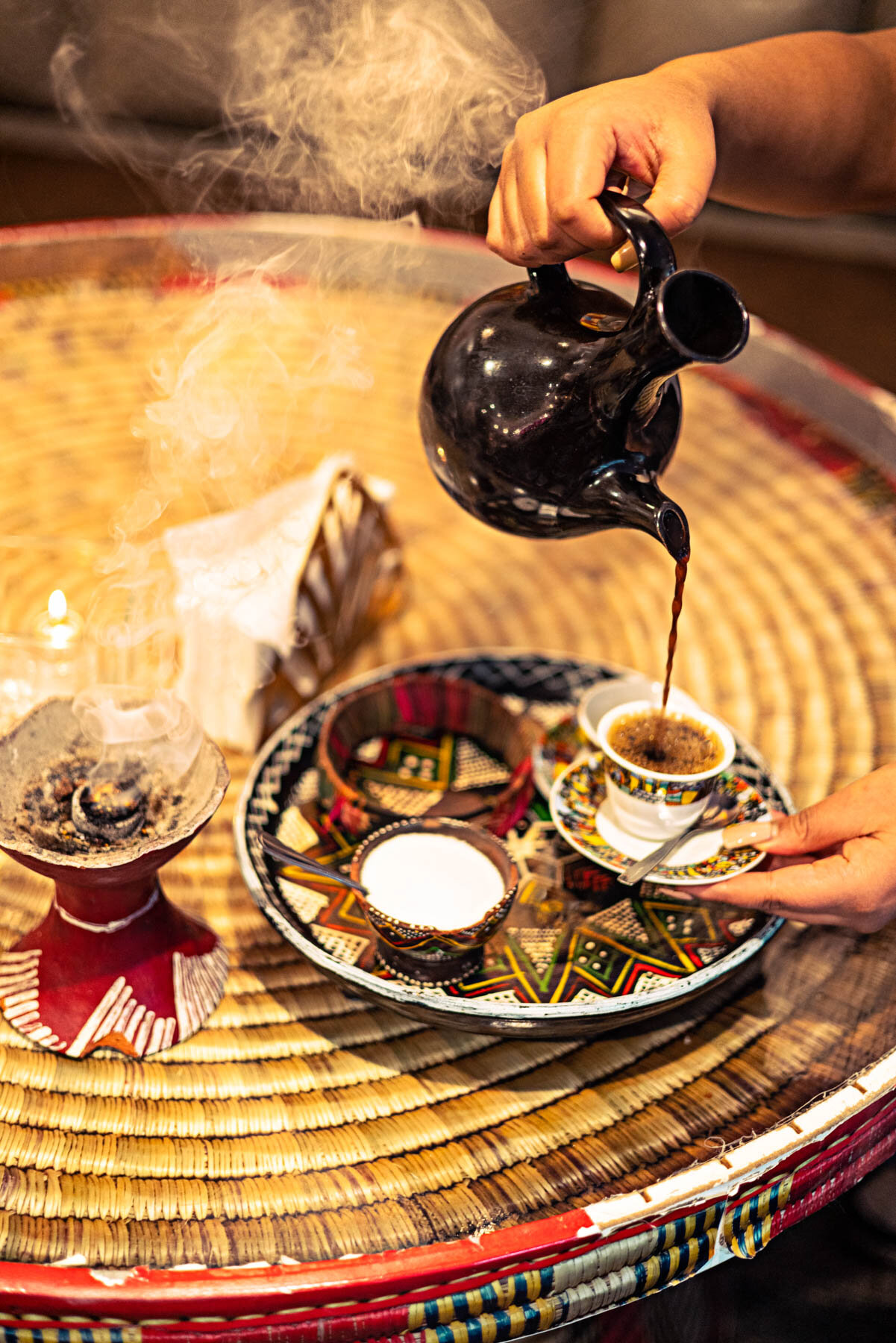 For those who move to Calgary from equatorial Africa, restaurants serving a familiar taste of home are also a welcome retreat from the cold. The magic of the experience starts with a warm greeting from someone who speaks your native tongue and the enticing smells emanating from the kitchen.
Since Calgary's African community is so tight knit, the chances of walking into an ex, old Sunday school teacher or cousin are high. You'll lose control of your hips as you sway to the sounds of the Afrobeats filling the room. You're bound to overhear a gathering of African uncles sparring over the state of politics back home; during these intense deliberations, the uncle with the most commanding voice (or the biggest beer belly) will usually assume victory. In the opposite direction, the aunties will have gathered to promote their unmarried nephews studying either law, medicine or engineering (any other career track is not worth mentioning).
Dinner at an African establishment always involves laughter. There is something rather contagious about African laughter: it engages the full force of your stomach, spine and neck while displaying all 32 of your teeth. The sound of this laughter engulfs an entire restaurant, with everyone joining in and creating a vibrant energy.
A visit to any one of the African dining establishments that follow is guaranteed to make your next culinary adventure an unforgettable one, no matter where you come from.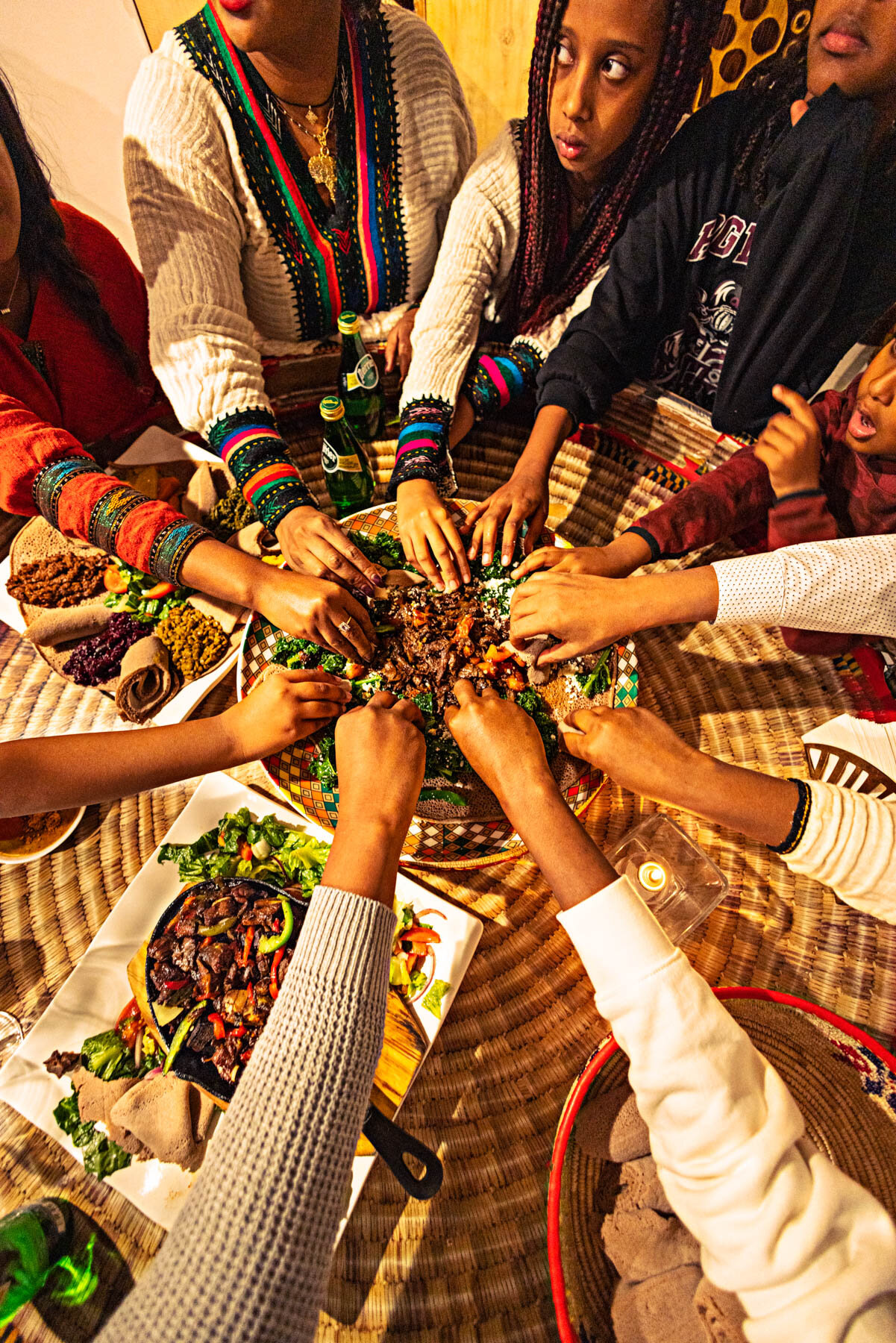 A meal at Abyssinia is a culinary experience that will leave you wanting more. Owner Ewinet Wenendimaguhu's restaurant has become the premier choice for Ethiopian-Eritrean cuisine in the Beltline area. Most of the furniture, art and even glassware is imported directly from Ethiopia. The dining area features circular tables optimally designed for communal dining. Ewinet t'ibs (the name indicates the dish comes highly recommended by the owner) is a fan favourite. Served over kale, this dish features caramelized flank steak, serrano peppers, tomatoes and onions. Another favourite is lamb cha cha t'ibs, a crispy fried lamb dish with caramelized onions. Diners can finish with a riveting Ethiopian-Eritrean coffee ceremony served at their table — it's widely believed that coffee originated in the region that is now Ethiopia-Eritrea, and the coffee ceremony celebrates this important culinary legacy.
910 12 Ave. S.W., 403-452-3498, @abyssinia_yyc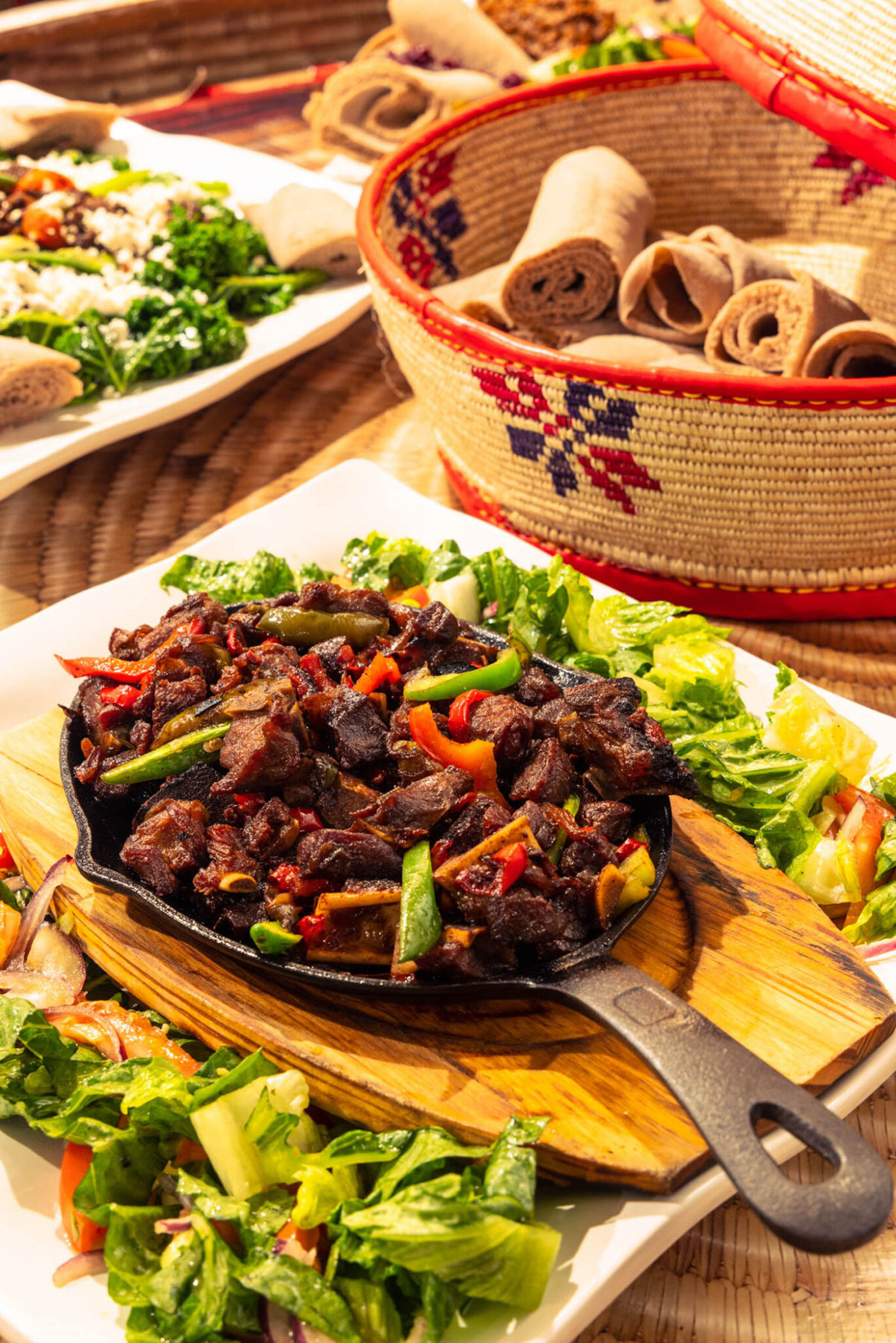 The Nigerian dishes at Flavours Restaurant are bound to satiate even the mightiest cravings. Every meal is prepared from scratch from start to finish. No matter what you order, begin with the goat's meat pepper soup, which will warm your chilled bones during Calgary's winter months. Jollof rice with stewed chicken is another popular menu item. The aromatic, tomato-based dish, a staple at Nigerian weddings and other events, serves as the base for Flavours' tasty meat and vegetable stews. A bite of juicy chicken and jollof rice, combined with fried plantains, creates a sweet, spicy and savoury experience. Finish with puff puff — or, what owner Adebola Esan calls "African Timbits" — a sweet pastry deep-fried until golden brown.
4129 4 St. N.W, 403-719-2770, flavourcuisineandcatering.com
Luubaan East African Restaurant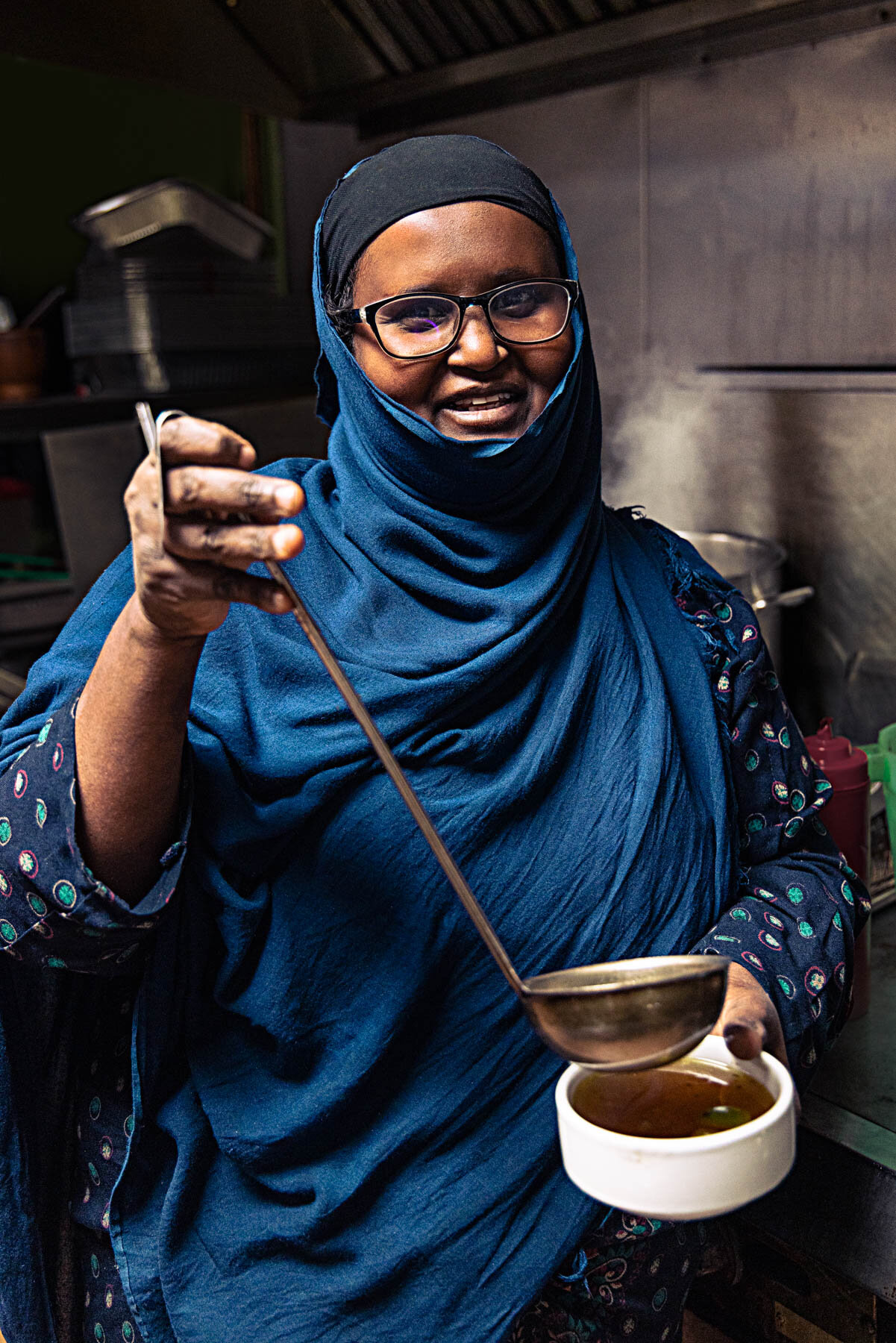 The inner-city community of Sunalta is where you'll find Luubaan, a small-but-mighty establishment that has been serving delectable Somali dishes for more than 14 years. A whole community has blossomed around this restaurant, which evokes the feeling of a mother's kitchen. Grab a seat near the gorgeous mural of an African sunset and enjoy warm goat broth — a complimentary treat with eat-in orders. A unique liquid spice blend is on hand for those who want their soup to have an extra kick of heat. You can't go wrong with Luubaan's fried rice (a dish with African, Indian and Italian influences) and stewed goat, simmered for hours in traditional Somali spices. Authentic Somali flavours are not easy to find in this city, and Luubaan offers them in abundance.
1506 12 Ave. S.W., 403-452-2452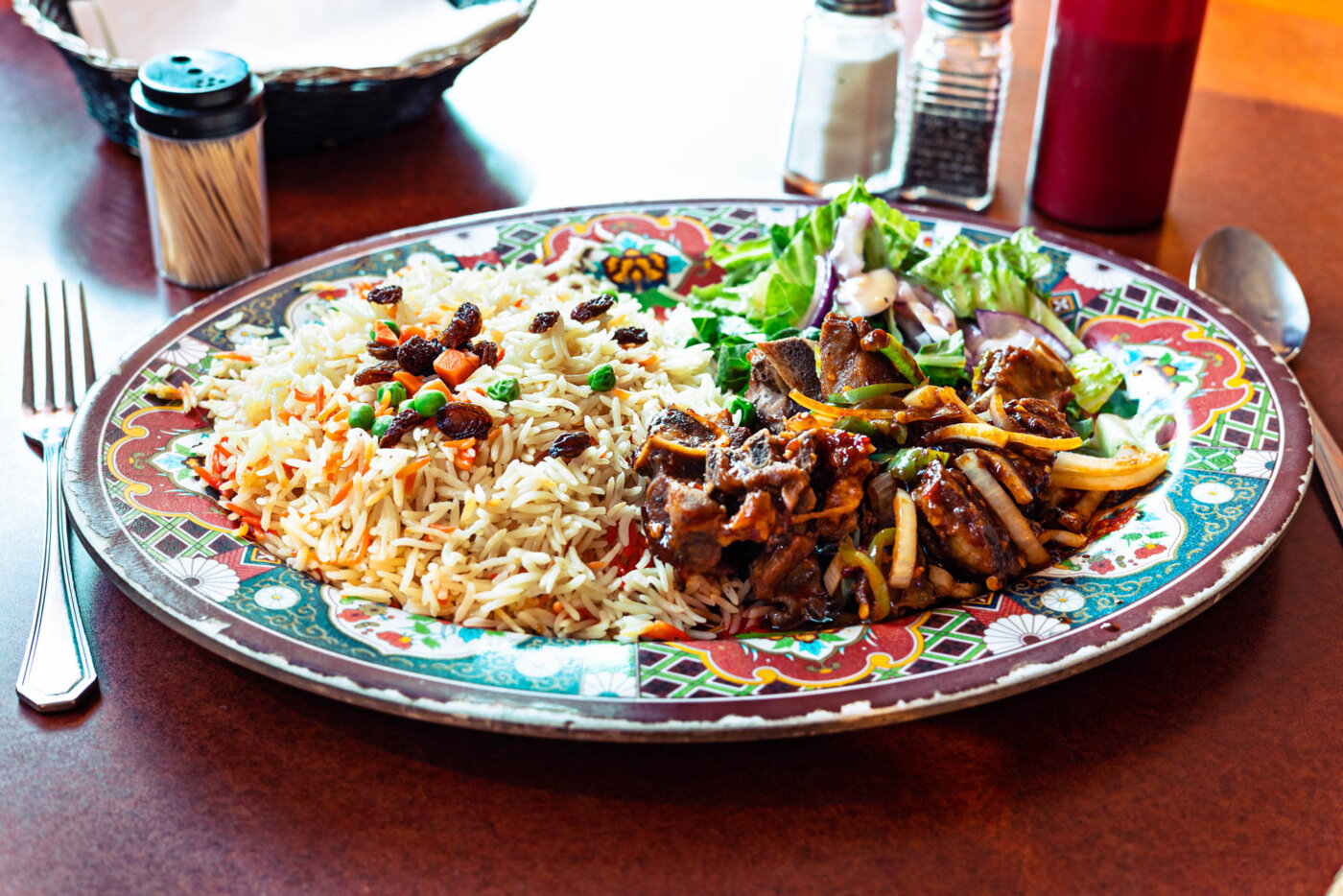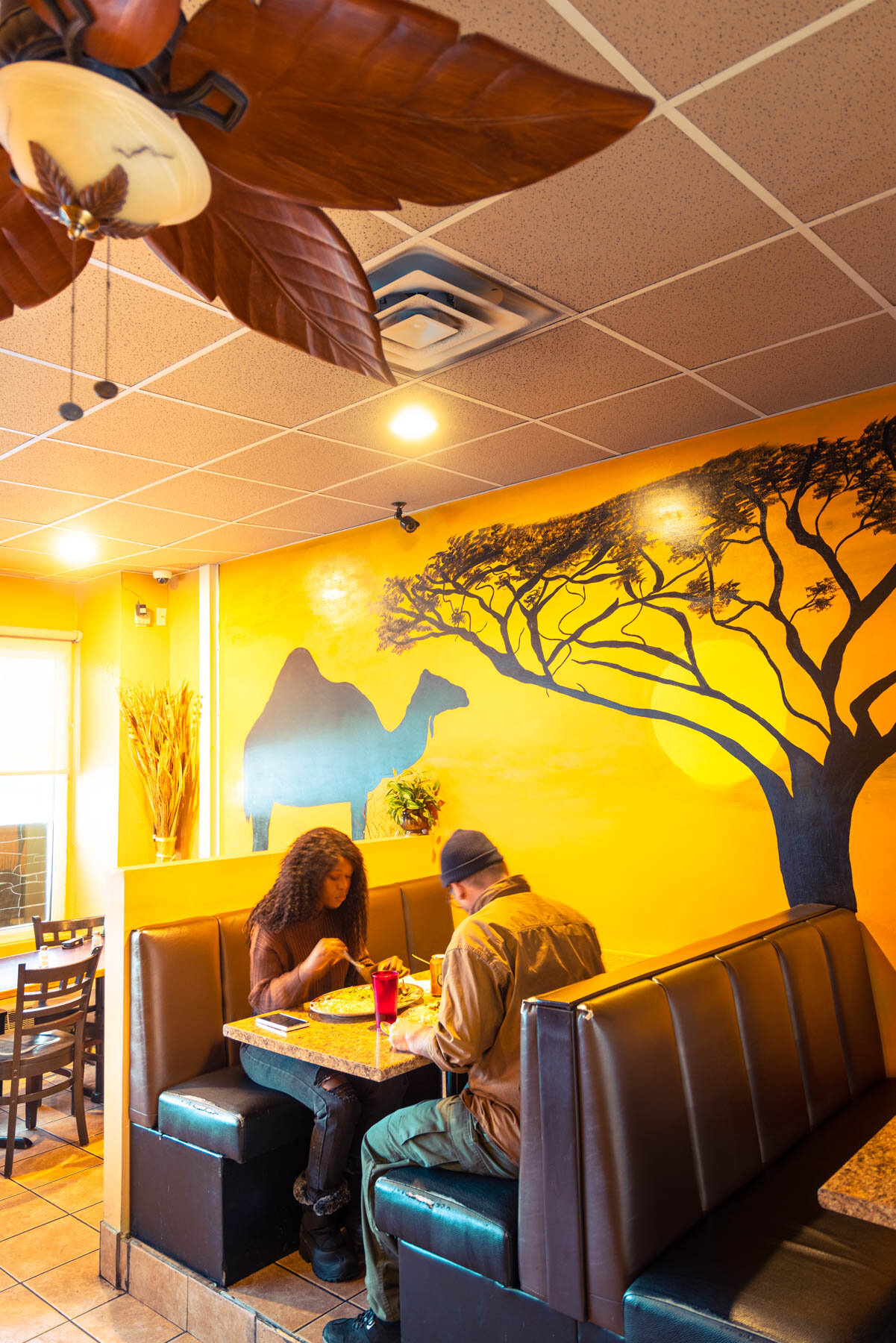 You may forget you're in Calgary when walking into Safari Grill. Throughout the room, there is a strong sense of Tanzanian culture: The space is adorned with a captivating array of African tapestries, paintings and sculptures, while the barbecued meats are prepared with a delicious Tanzanian spice blend. The chicken, beef, short rib and shrimp offerings are all sensational. These meats taste even better when paired with Safari's pili pili chips — fried potatoes or cassava seasoned in a spicy African pili-pili sauce made with lemon and peppers. After 18 years in business in Calgary, owner Ali Moledina knows many of his customers personally, and his welcoming energy attracts diners from across the province.
100, 255 28 St. S.E., 403-235-6655, safarigrillcalgary.com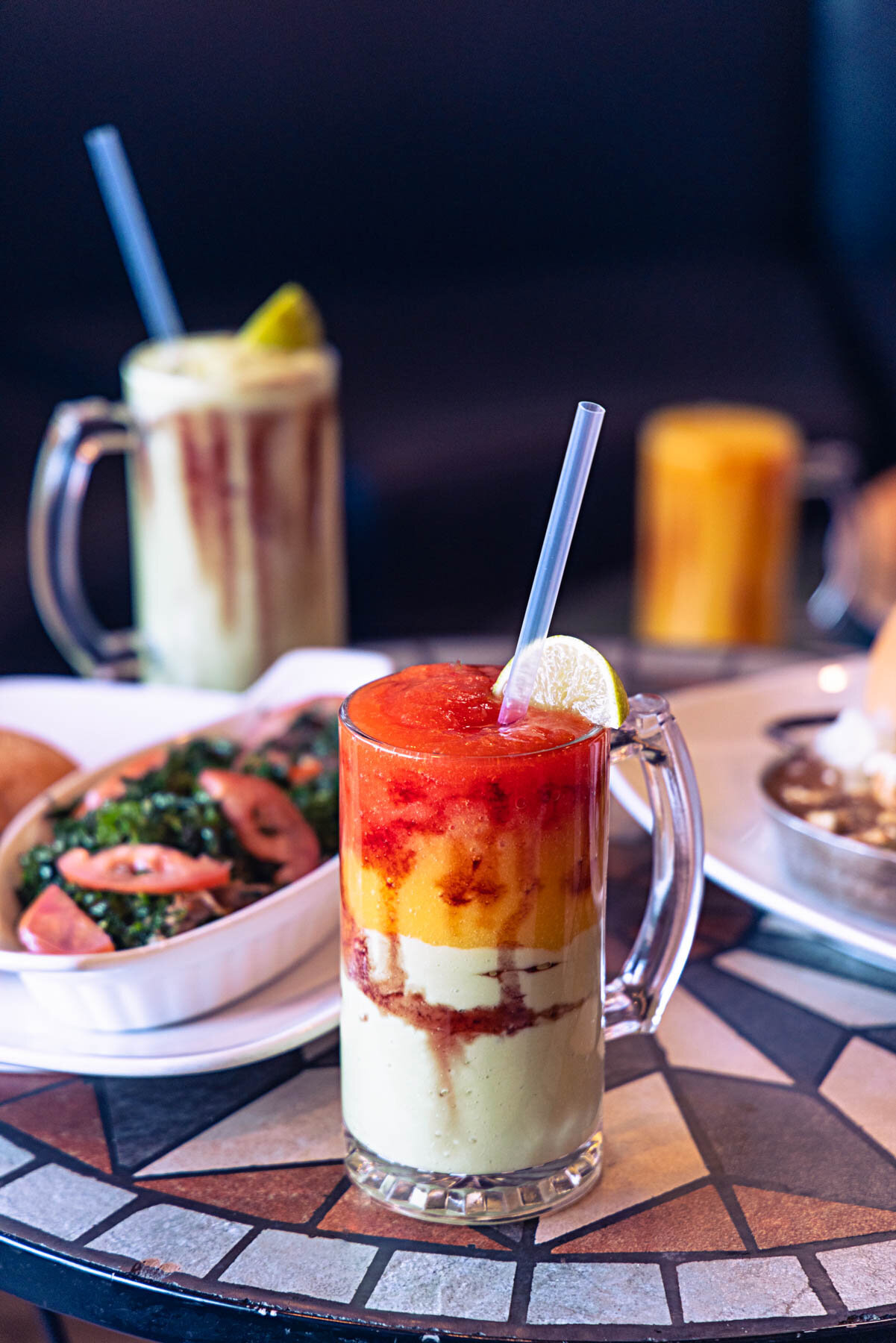 This East African eatery, with locations in the Beltline and on International Avenue, serves breakfast, lunch and dinner. The menu includes Ethiopian stews and spaghetti dishes, Kenyan ugali beef dishes and even Somali-style breakfast options like foule, a spiced pureed-bean dish. The real draw here is the freshly blended juice: No meal at TG is complete without the legendary house-made mango juice. This refreshing concoction also comes in a mango, pineapple and avocado blend. For dinner, try the gomen (steamed kale) paired with derek tibs (fried beef cubes).
1330 15 Ave. S.W.; and 3513 17 Ave. S.E., tg-juice-bar.com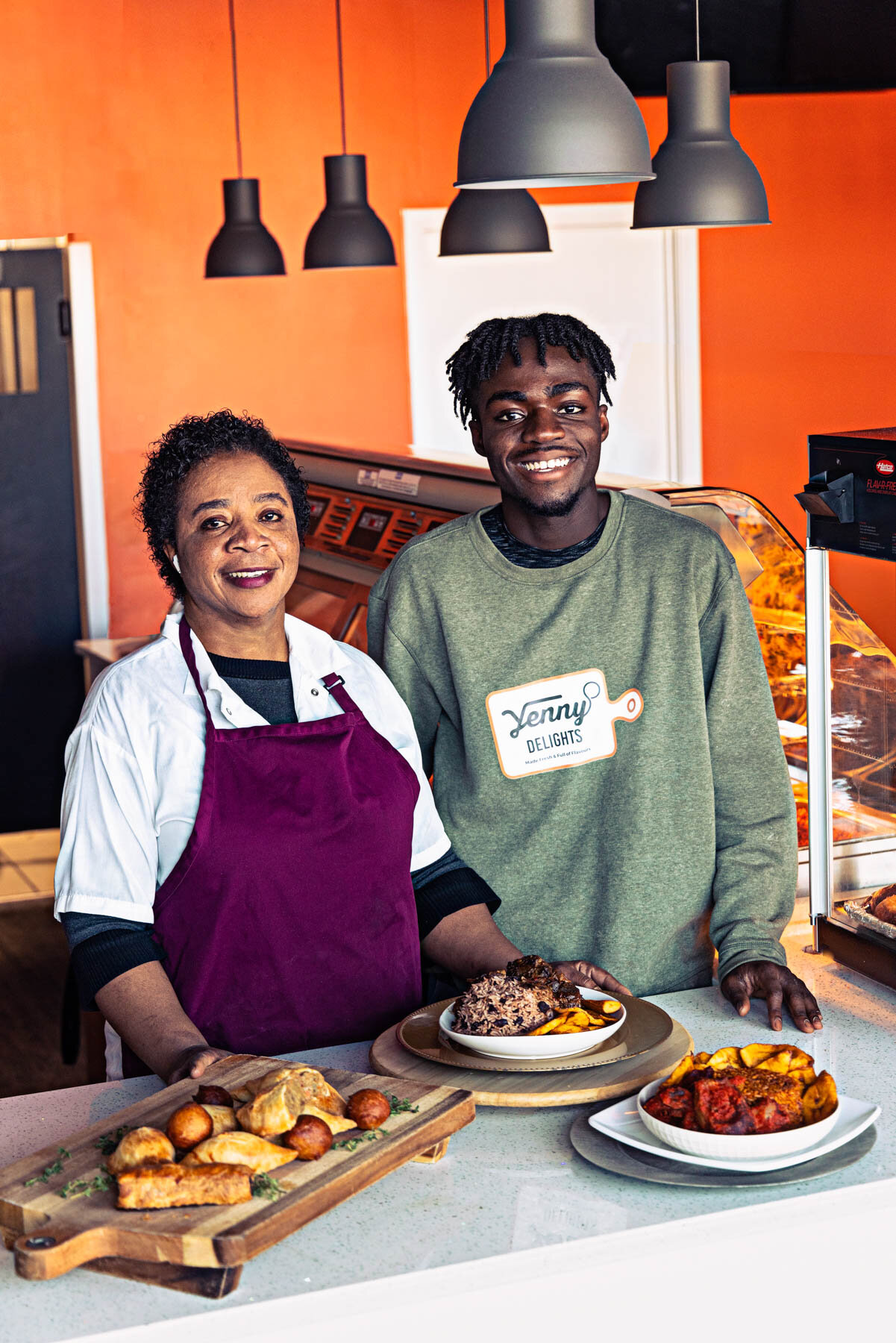 Afro-Caribbean food is the name of the game at this popular eatery, where head chef Toyin Adepoju strategically pairs Nigerian and Caribbean cuisines. Printed in big letters on a bright orange backdrop, a sign reads: "This kitchen is seasoned with love." The sentiment cannot be denied, especially by the enthusiastic regulars who crave dishes like the authentic Jamaican oxtail paired with Nigerian jollof rice and plantains. Chef Adepoju's freshly made meat pies are another popular item found in both Jamaican and Nigerian cuisines. The light and flaky crust conceals a savoury chicken or beef filling that goes especially well with some fragrant coconut rice and Yenny's fall-off-the-bone curried goat.
3131 27 St. N.E., 403-880-5731, yennydelights.com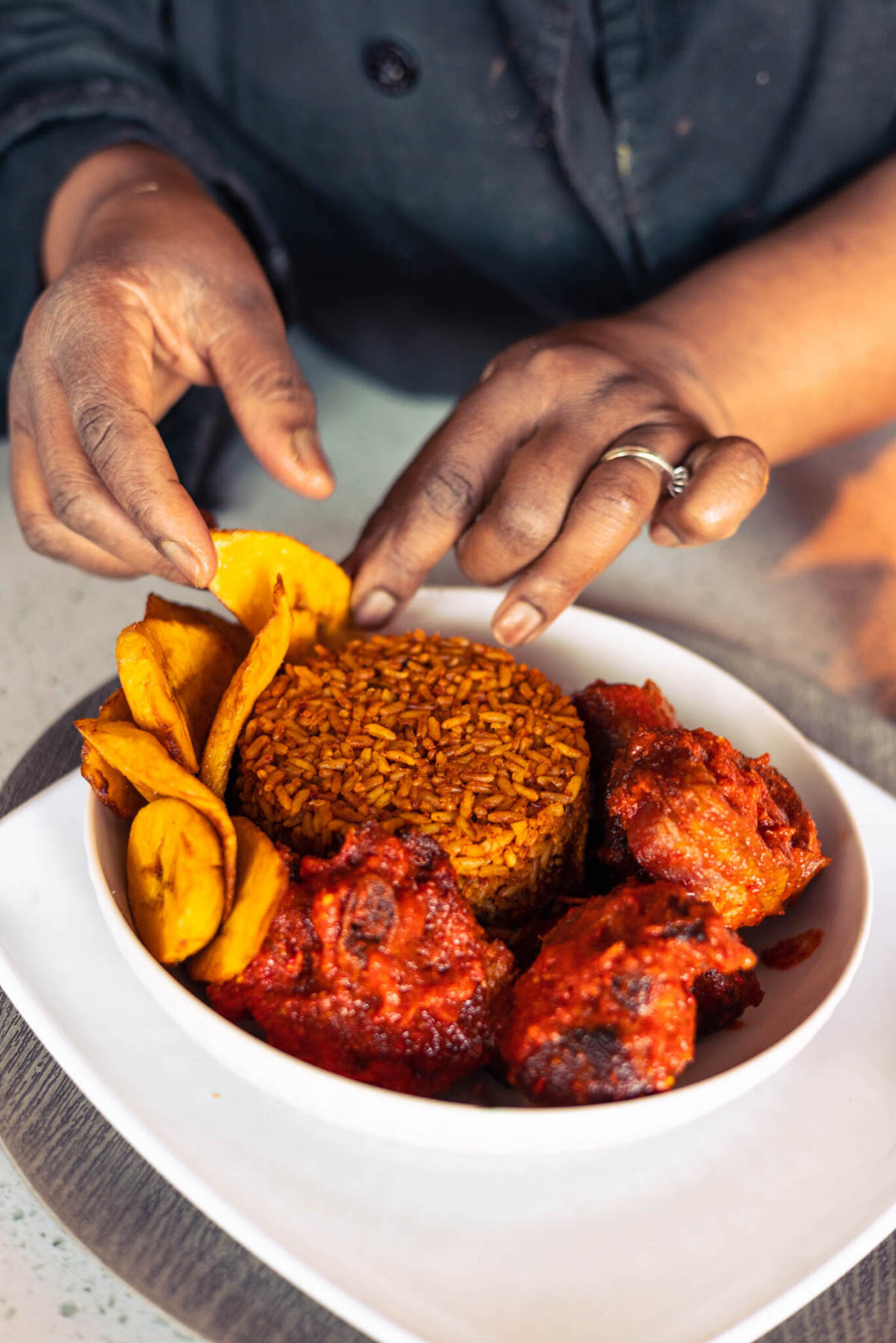 This story was an editorial collaboration with Afros In Tha City (AITC), a media organization focused on telling Black stories. AITC Editor-in-Chief Tomi Ajele provided editorial consultation and the story was fact-checked by AITC contributor Ado Nkemka.