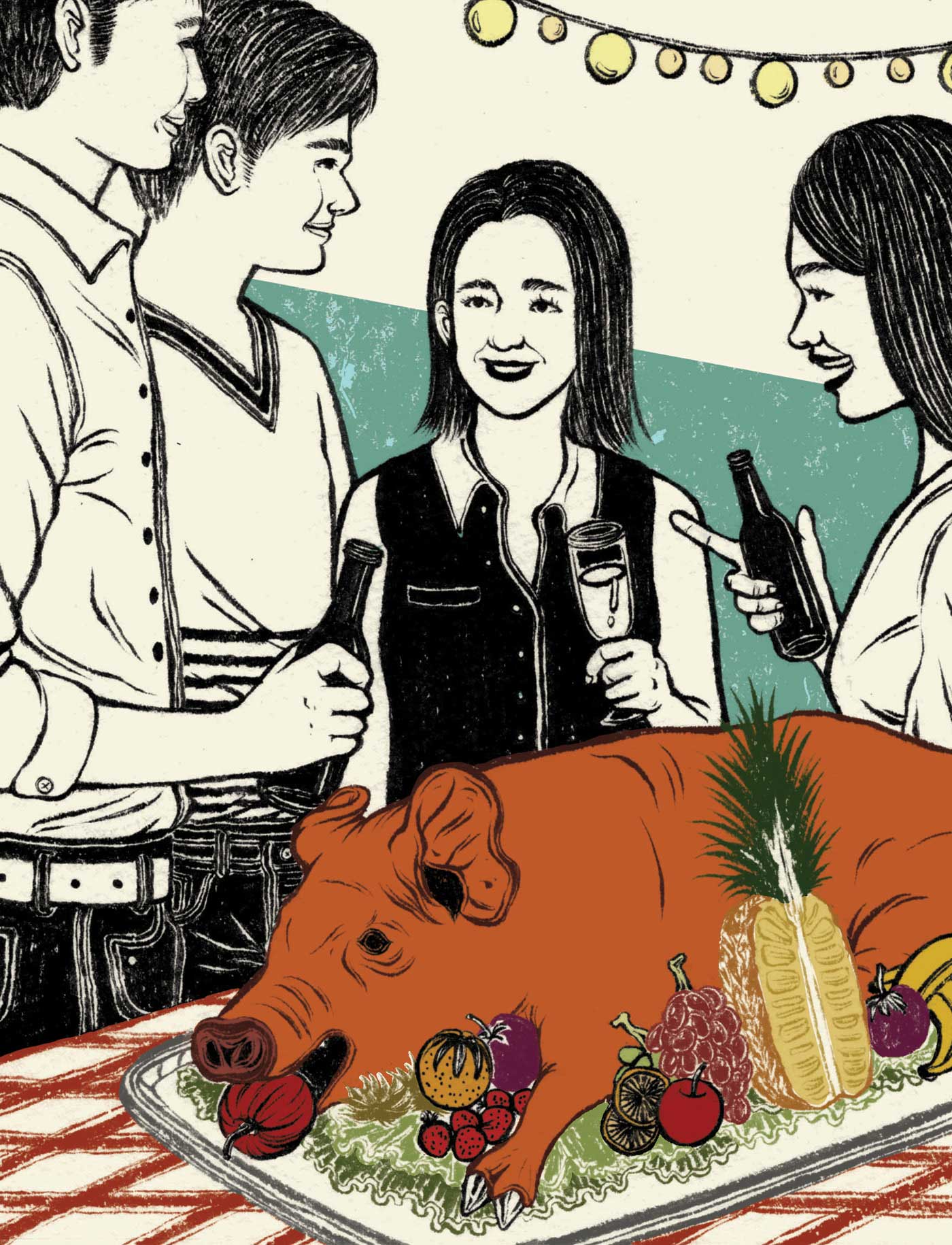 This Red Deer caterer specializes in whole roast pig and will travel to Calgary to serve up its fully catered "deluxe spit-roasted pig buffet" in your backyard or home. The buffet includes roast pig with applesauce, baked potato with butter, sour cream and bacon bits, Caesar salad, barbecue baked beans, fresh baked buns and butter, pickles and dessert. Pricing starts at $27 per person for under 100 people ($26 for over 100).
Rare Cut is the barbecue division of Great Events, one of the city's top catering services, which has been serving up party foods for more than 25 years. Order the Devine Swine package and you'll get a whole pre-roasted pig chef-carved on site to serve at least 40 guests (you can order a smaller section if you have fewer guests) plus sides. The roast pig is $15 per person for a minimum of 40 people, sides are charged in addition.
If you're looking for a more DIY pig-roast experience but you don't happen to own a pig-sized rotisserie-style barbecue, you can rent the "Big John Rotisserie" from Special Event Rentals. The rotisserie costs $165 for a one-day rental (extra days for pick-up and drop-off can be arranged). You can pick up a whole pig to roast on it from Cut Rite Meats. Pigs vary by weight, but a 35-pound pig costs just under $200.
calgary.specialeventrentals.com; cutritemeats.com
On the other hand, maybe you don't really want to hang out with and feed your 100 closest friends. If a more intimate porcine culinary event is what you're looking for, Gorilla Whale's whole suckling pig dinner is for you. For $50 per person for a minimum of eight and up to 10 people, you'll get a whole suckling pig, Japanese milk bread, kimchee, rice, pickles and a variety of house-made condiments for the table. Take note that you will need to order this meal 48 hours in advance.