Avenue's Dinner Series continued on November 21 with Teatro. The restaurant, located in an old bank building in Olympic Plaza, has been a cornerstone of Calgary's dining scene for more than 25 with excellent food and service in a surrounding that always feels a little special. Those are just some of the reasons it was selected to be on the 2019 Best Restaurants in Calgary list. From that list, we work with a handful of restaurants to create special dining experiences throughout the year.
One of those experiences was at Teatro where Chef Matt Batey and his team prepared a multicourse meal that was served in the Opera Room.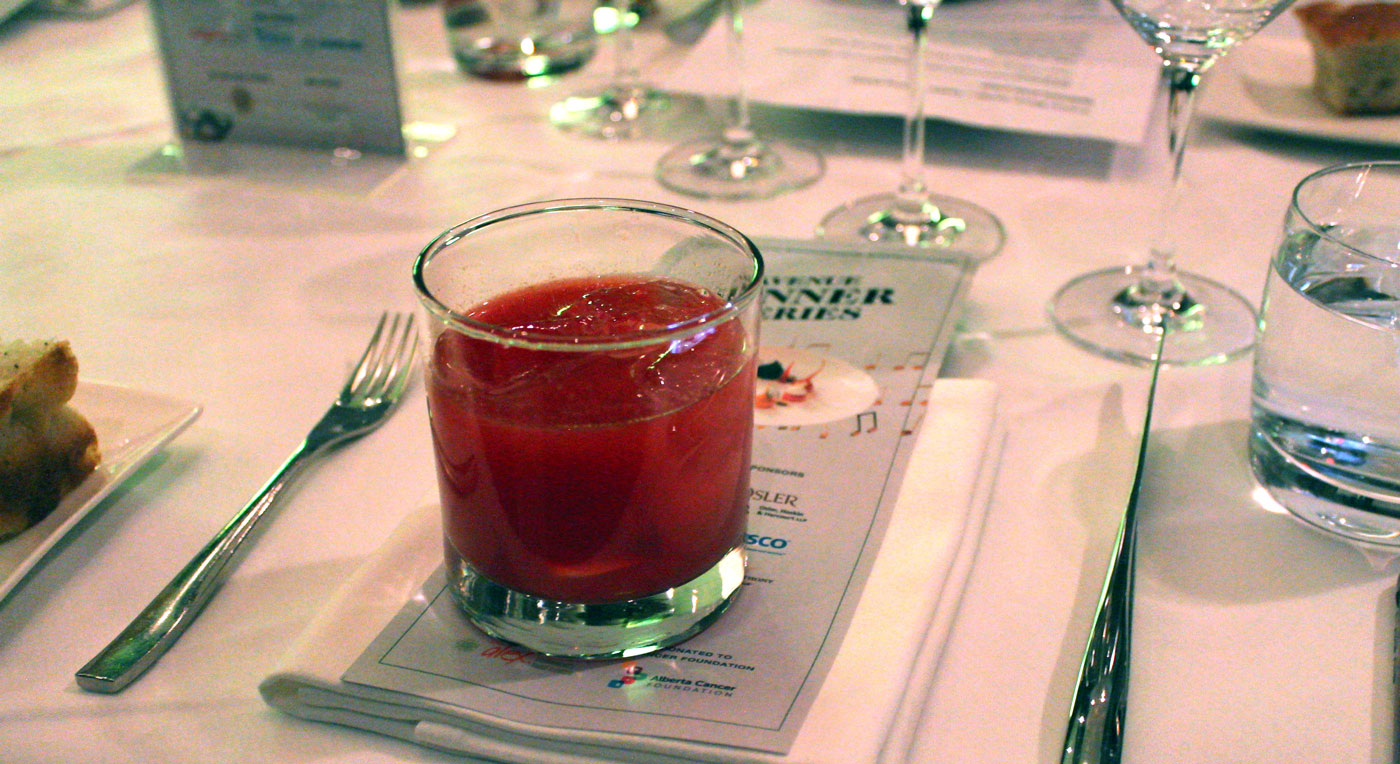 We started the evening with a welcome drink that mixed raspberry puree and limoncello with a splash of Pellegrino.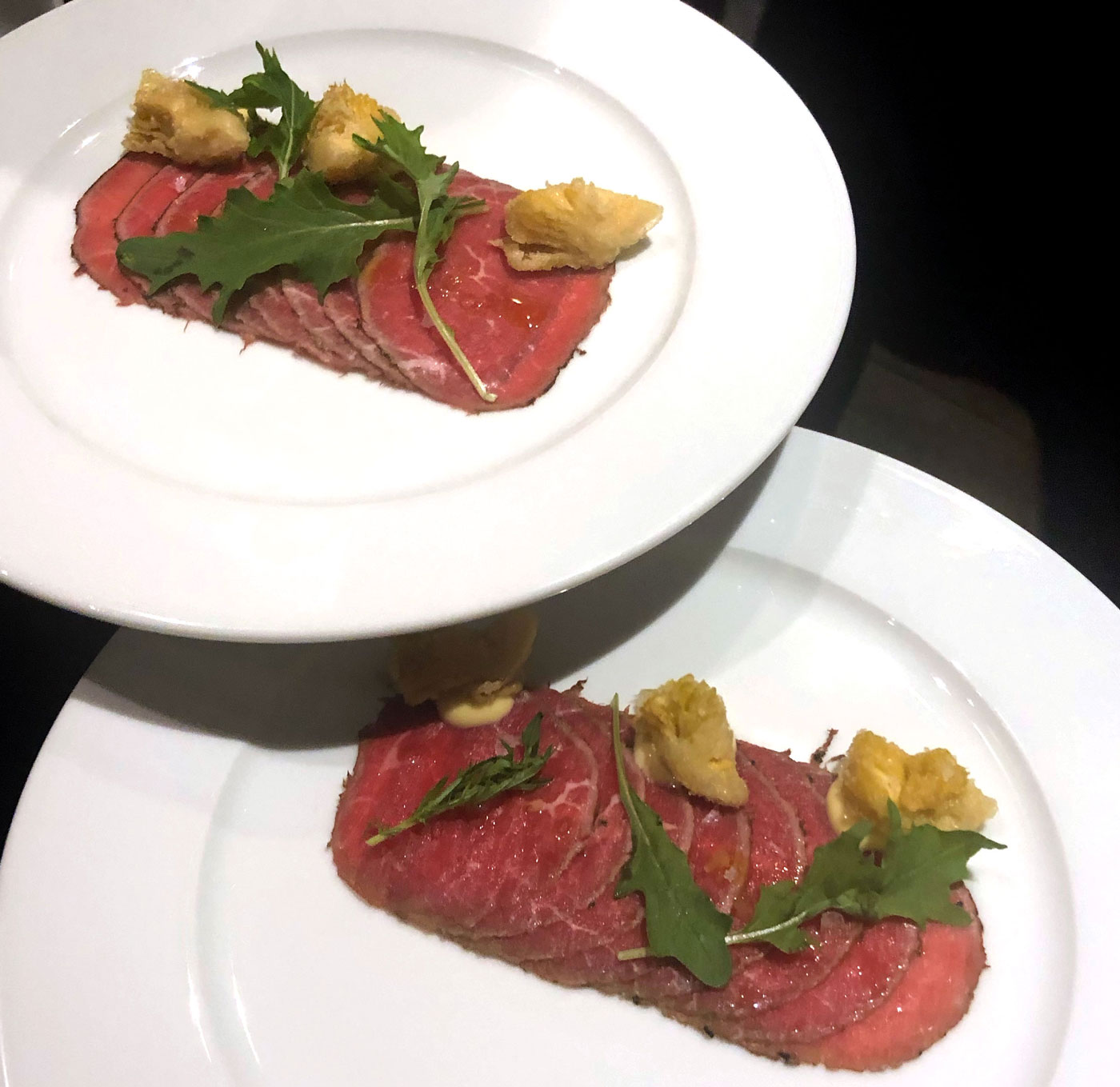 The first course was wagyu carpaccio with parmesan aioli, crispy artichoke and spicy mustard greens. It was paired with Mission Hill's Estate Series rose.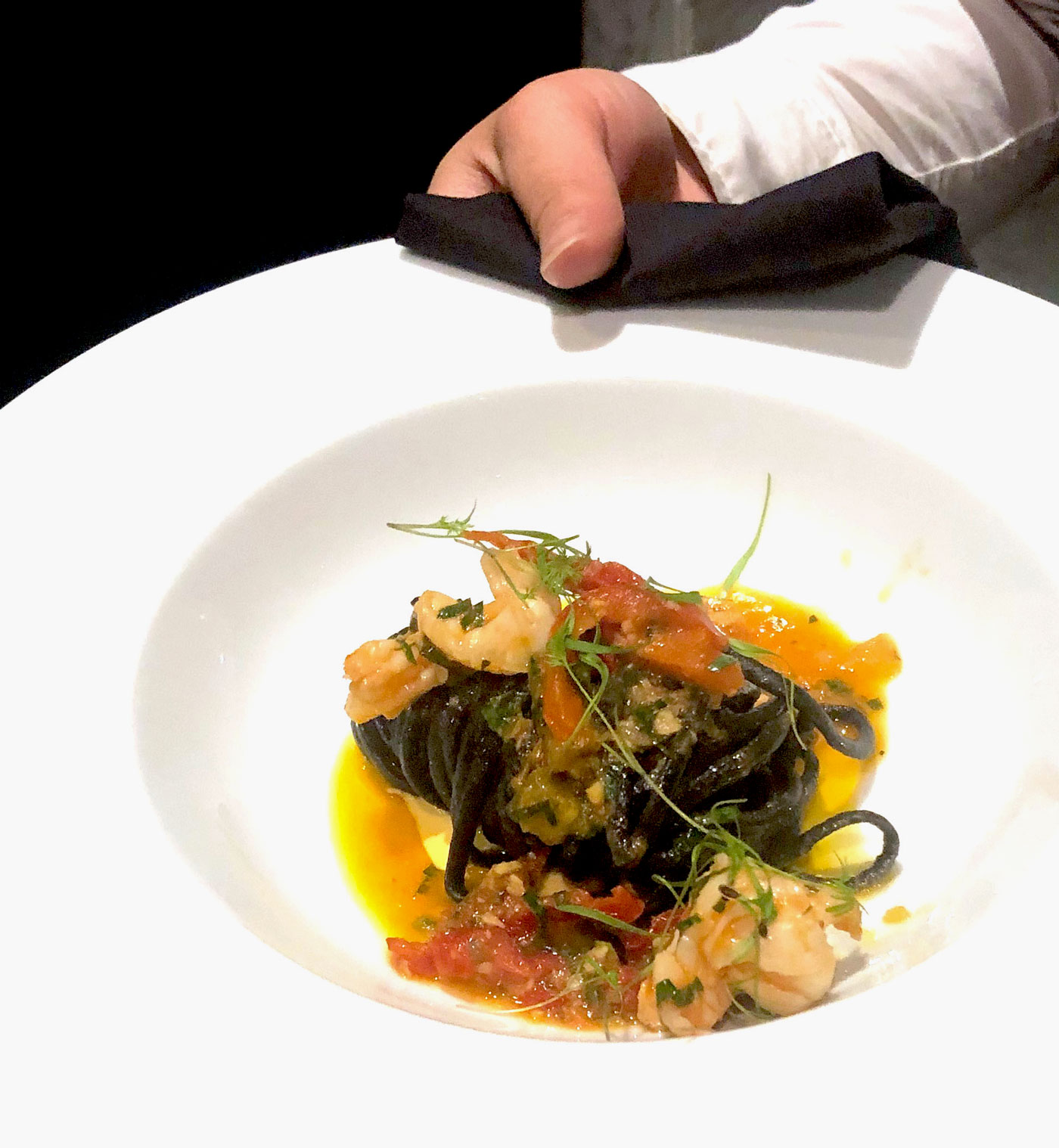 Squid ink linguine was the second course. The noodles came with squid, prawns and an uni emulsion that all paired with Mission Hill's Terrior Collection chardonnay.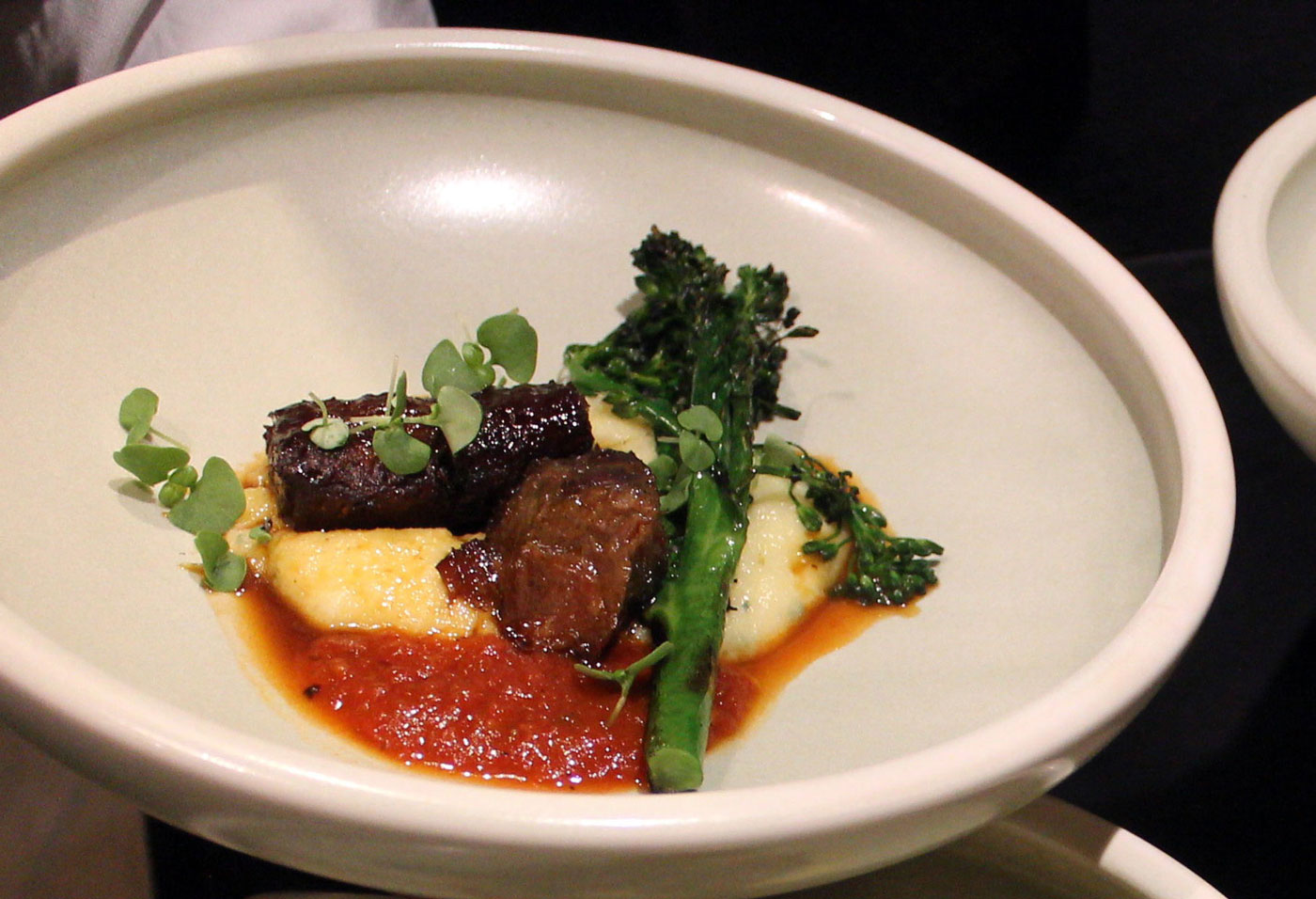 The braised pork cheeks were set on polenta with a fire-roasted tomato sauce and charred broccolini. The wine pairings transitioned from white to red with a Tenuta Sant' Antonio Valpolicella ripasso from Italy.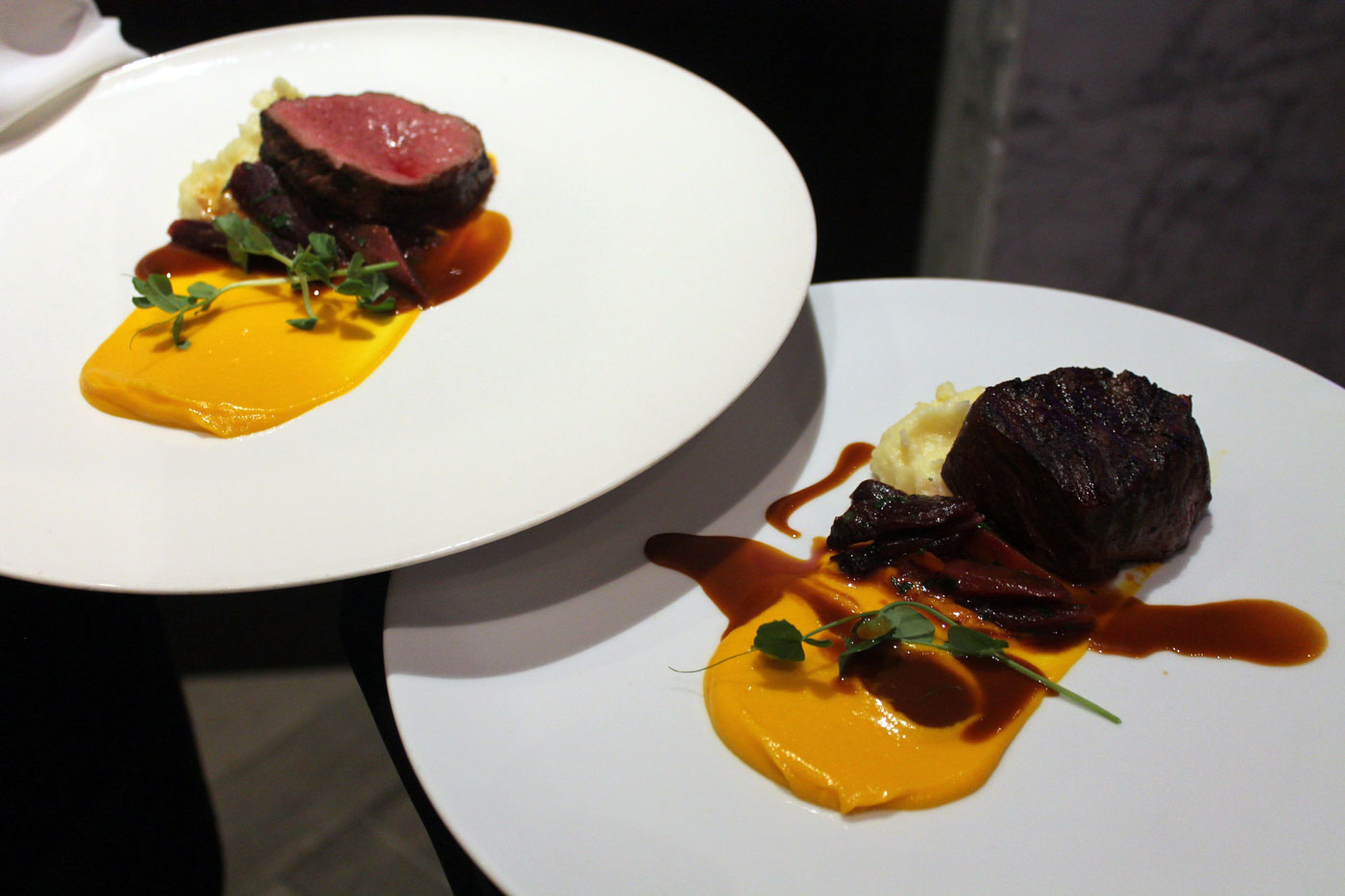 The fourth course was an incredibly tender grilled striploin with pomme puree, glazed root vegetables and foie gras jus.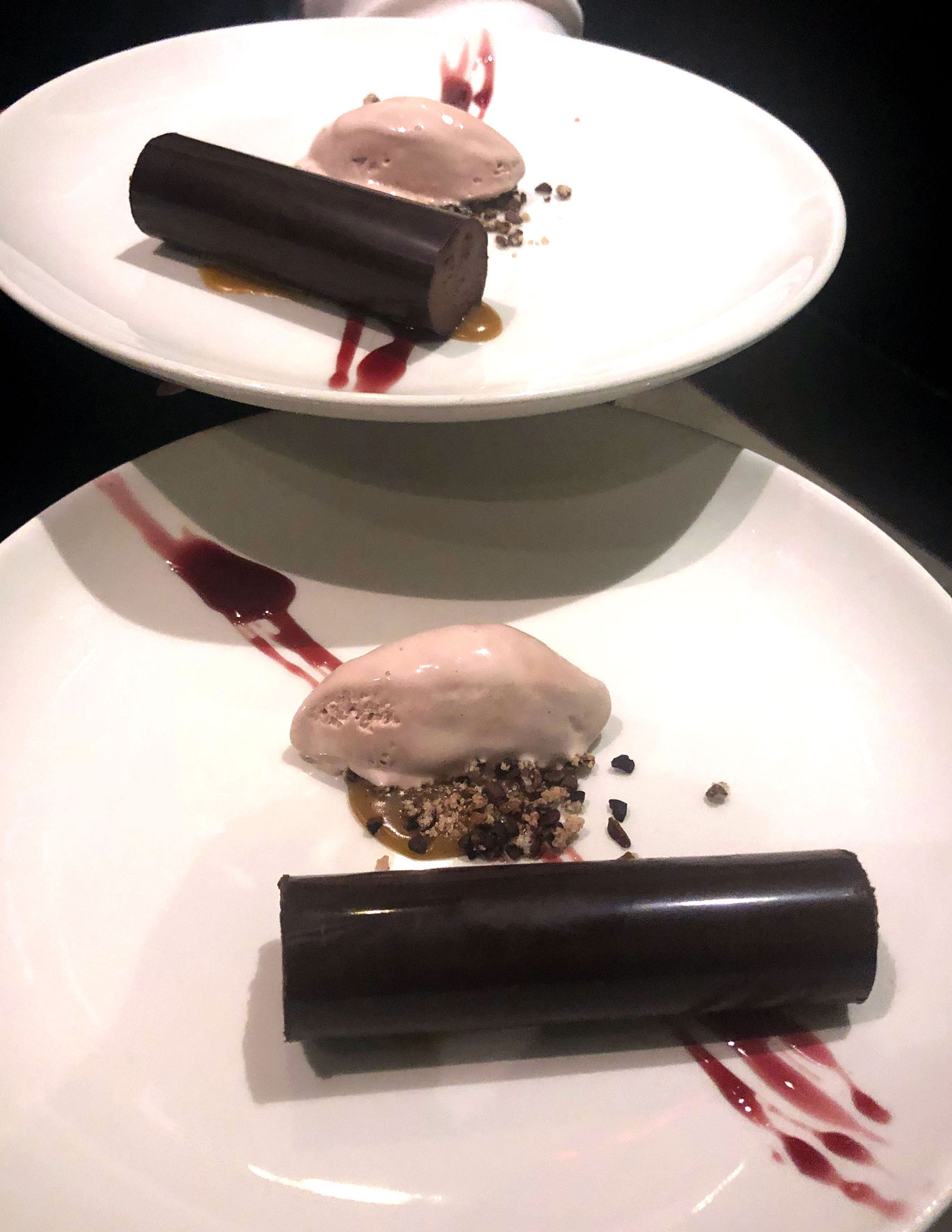 For dessert, Teatro served its chocolate cremeaux with salted caramel and cocoa nib tuille and red wine ice cream.