Calgary's Deane House has officially embarked on its next chapter.
This past fall, a sprinkler valve failure caused a flood inside the 114-year-old house, which has been a registered historic resource since 1978. This forced the Deane House restaurant to temporarily close for a few months so it could be repaired. The restaurant reopened in January 2020 with a new head chef, a new menu and a beautifully restored space.
To celebrate the restaurant's reopening, Avenue and Deane House hosted Dinner with Deane, an evening themed around storytelling, on February 5. The evening featured a multi-course, family-style dinner inspired by the life of the home's first inhabitant, Captain Richard Burton Deane. Guests also enjoyed live music and an interview between Avenue's editor-in-chief, Käthe Lemon, and Deane House owner, Sal Howell.
Here's a look inside Dinner with Deane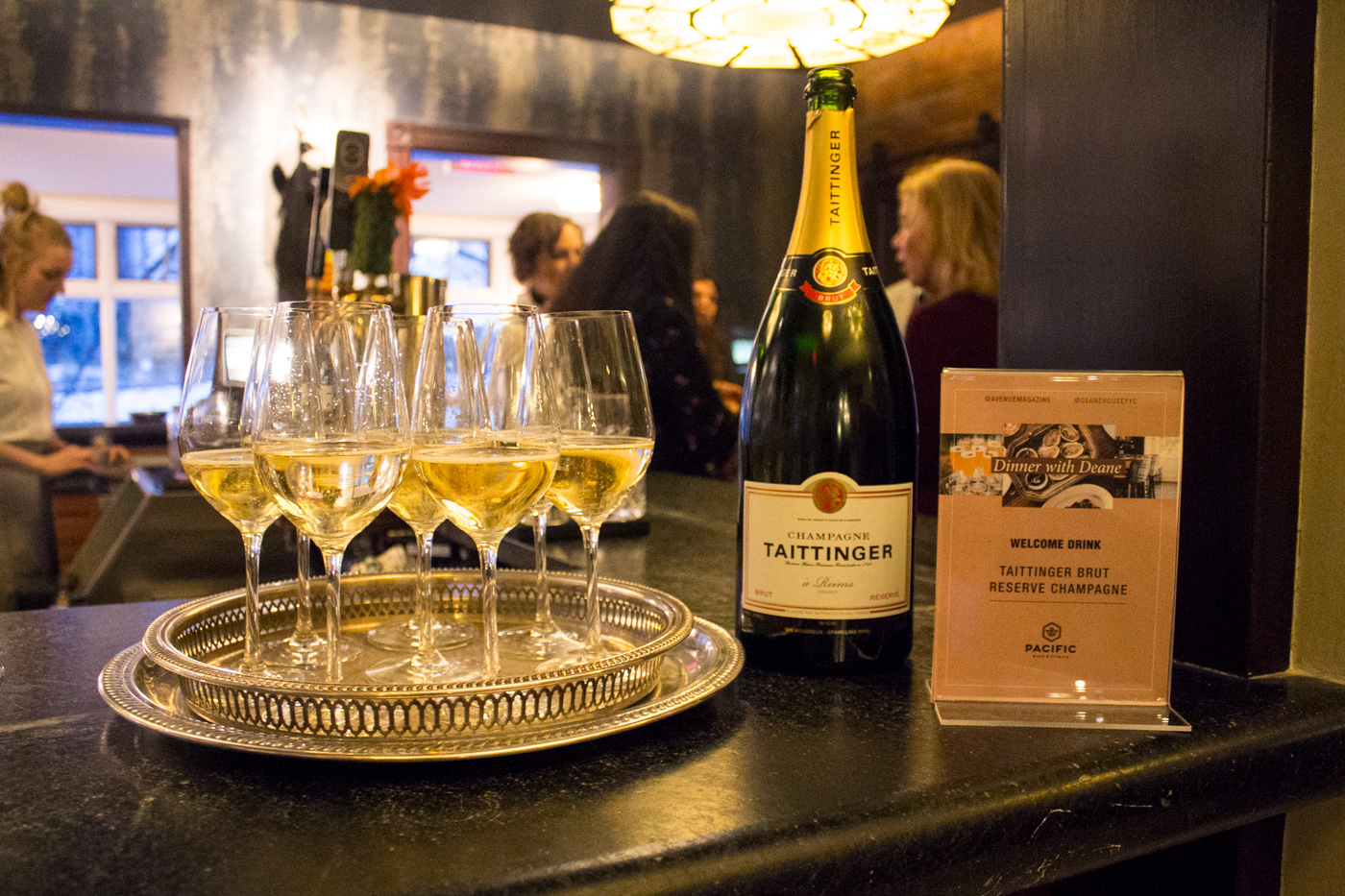 When guests arrived at Deane House, they received a welcome drink of Taittinger Brut Reserve Champagne courtesy of sponsor Pacific Wine & Spirits.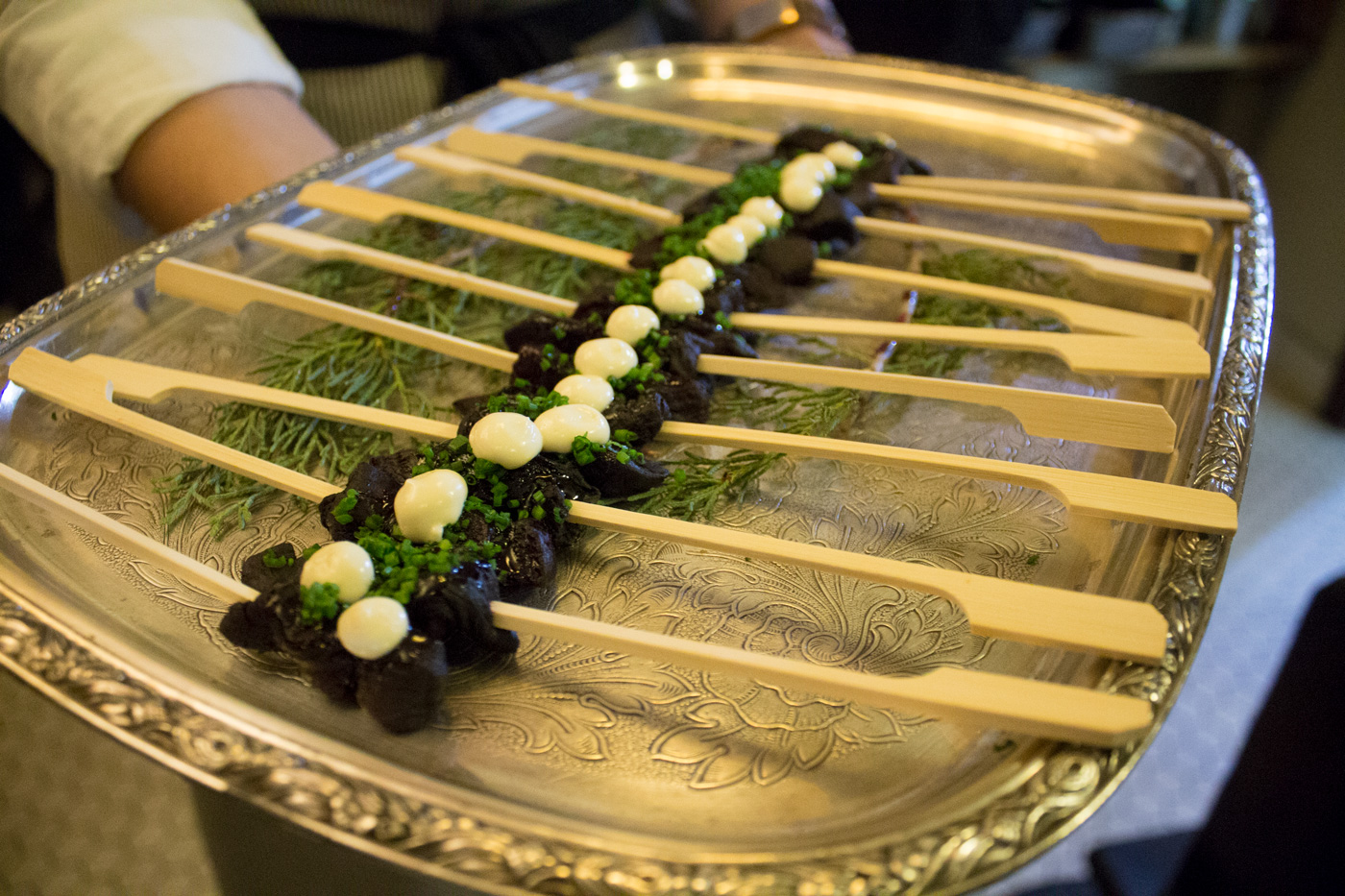 The passed hors d'oeuvres included pig's head croquette, teriyaki beef with puffed rice, braised lamb on sourdough and tacky beets with smoked oyster (pictured here).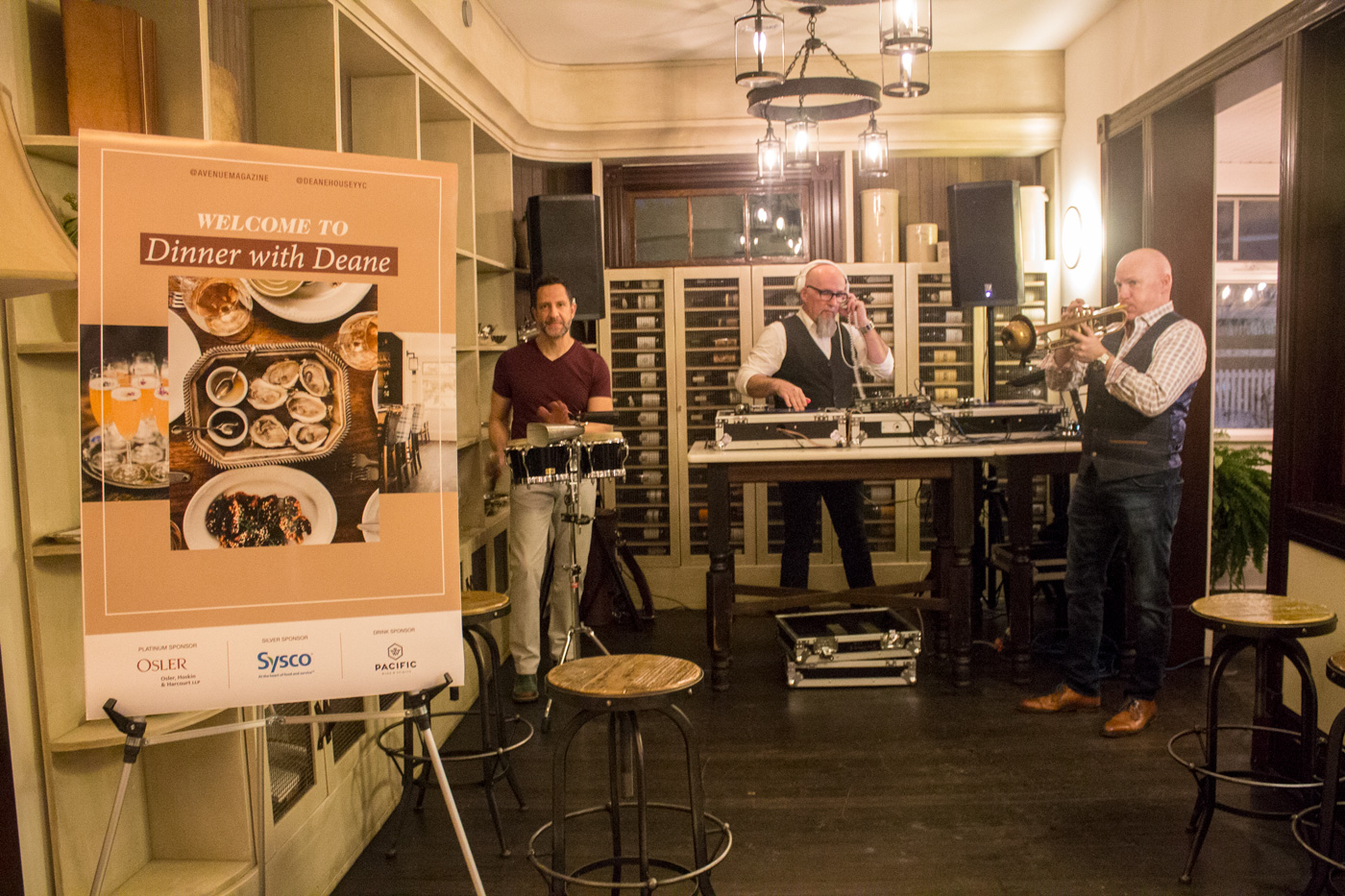 There was live jazz-house fusion music throughout the evening featuring DJ Jon Spade, Allistair Elliot on trumpet and Saul Moore on percussion.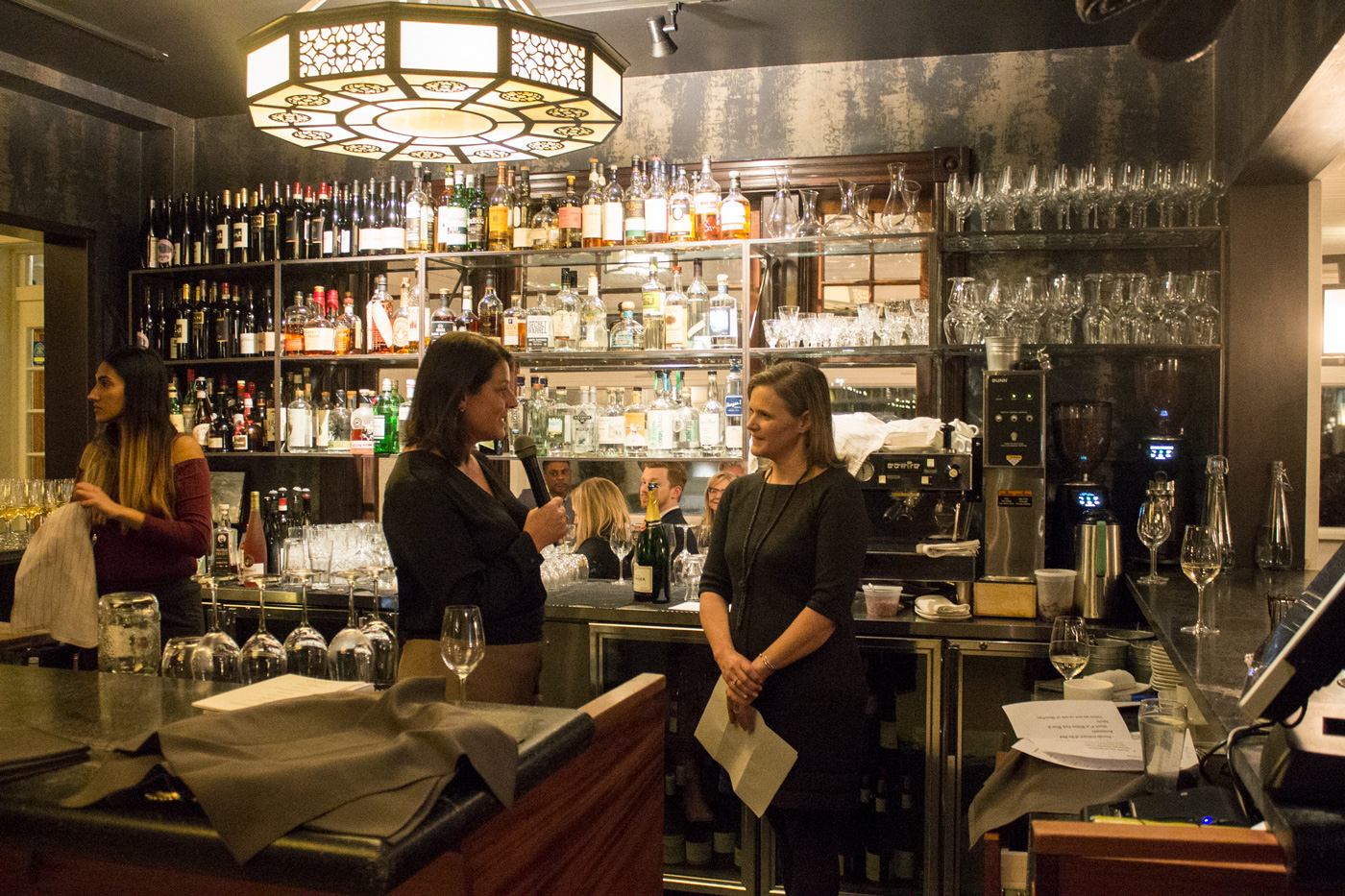 Avenue's editor-in-chief, Käthe Lemon (right), interviewed Deane House and River Café owner, Sal Howell (left), before dinner.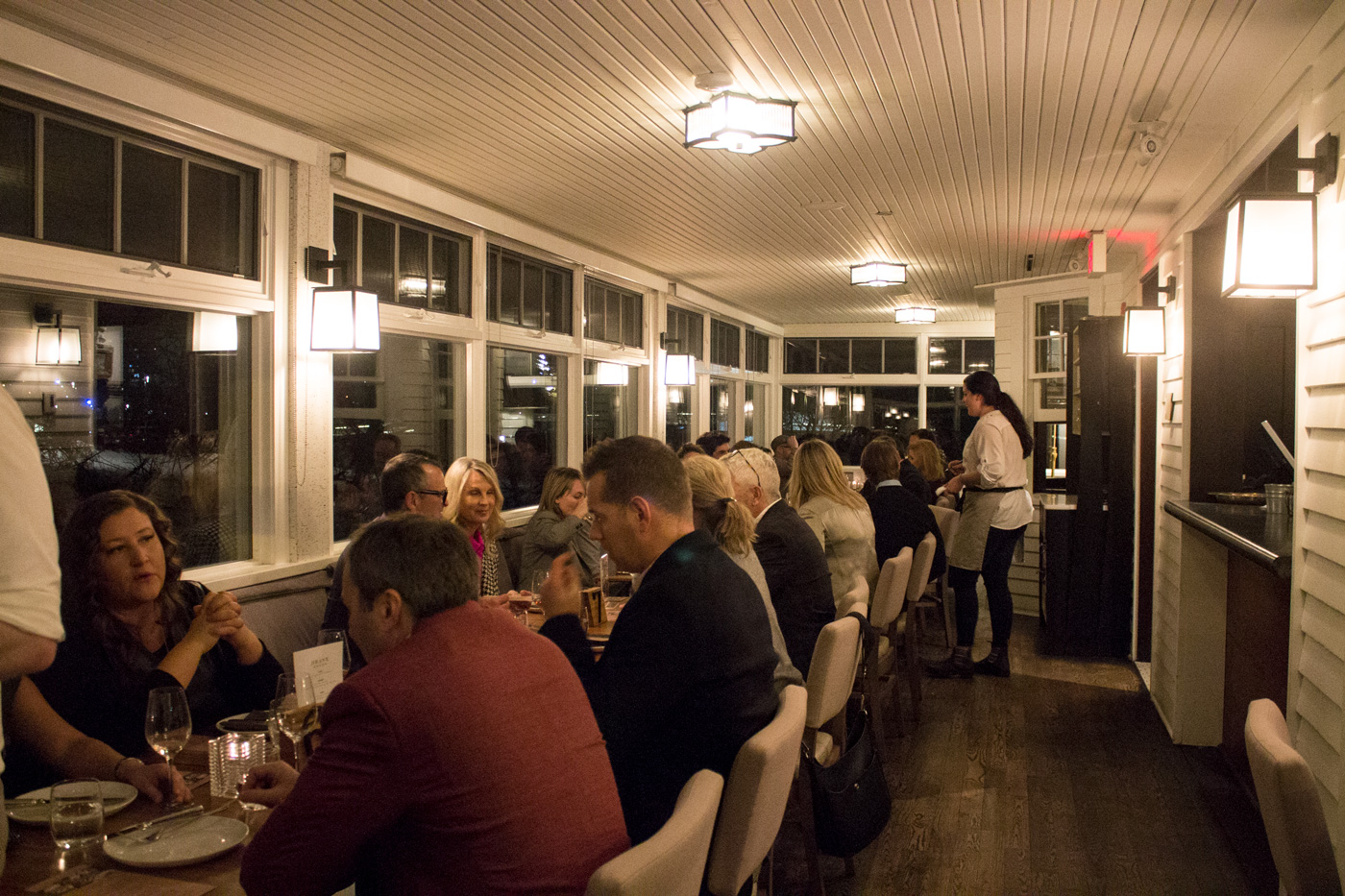 Guests settling in for a multi-course, family-style dinner inspired by the life of Captain Richard Deane.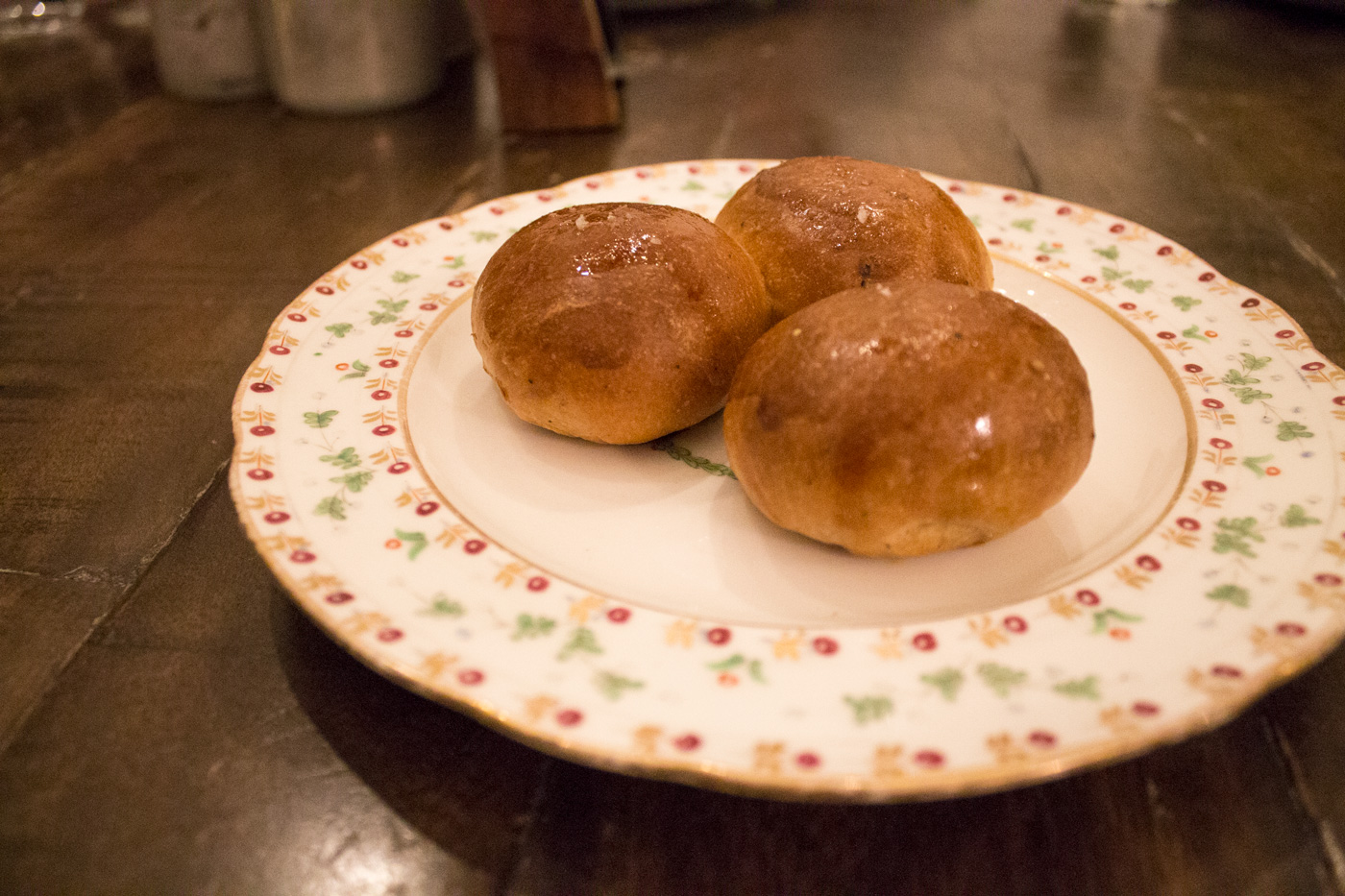 The first course featured Deane House rolls filled with mushroom, sage, onion and celery, as well a sweet onion dish.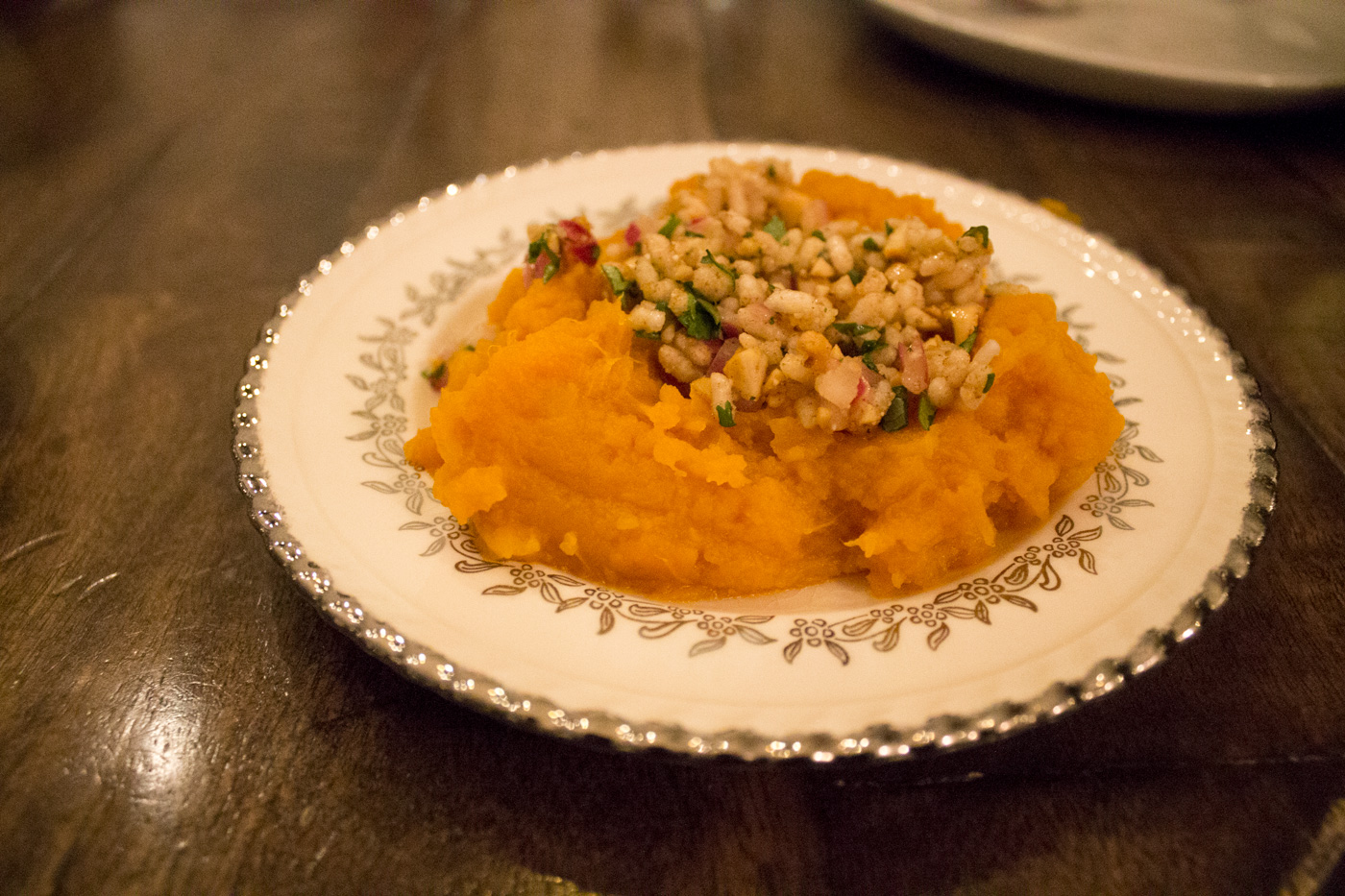 The second course featured braised squash topped with jhalmuri (peanuts, cilantro, onion, spices and puffed rice).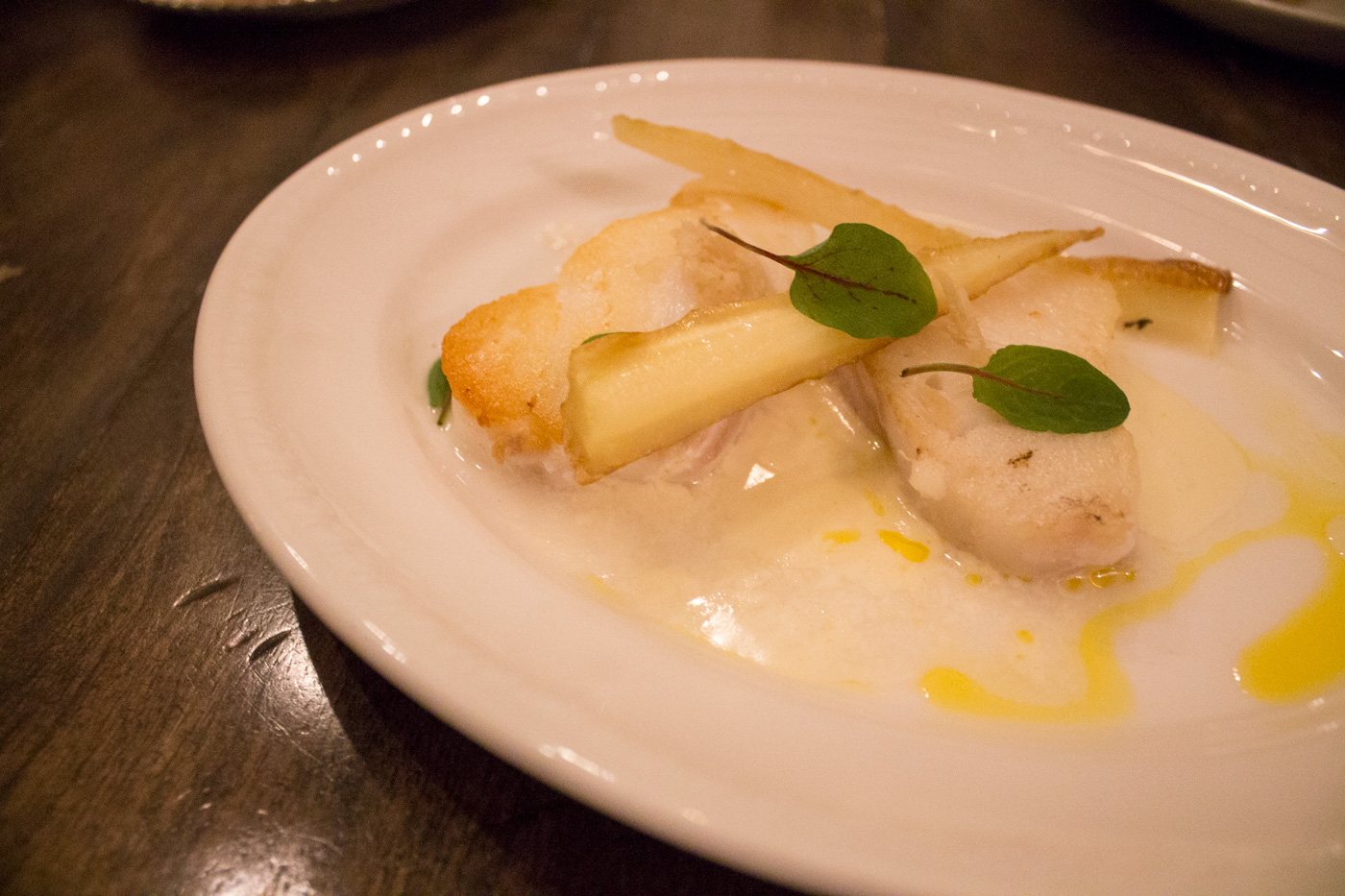 The second course also featured roasted cod with parsnips and whey.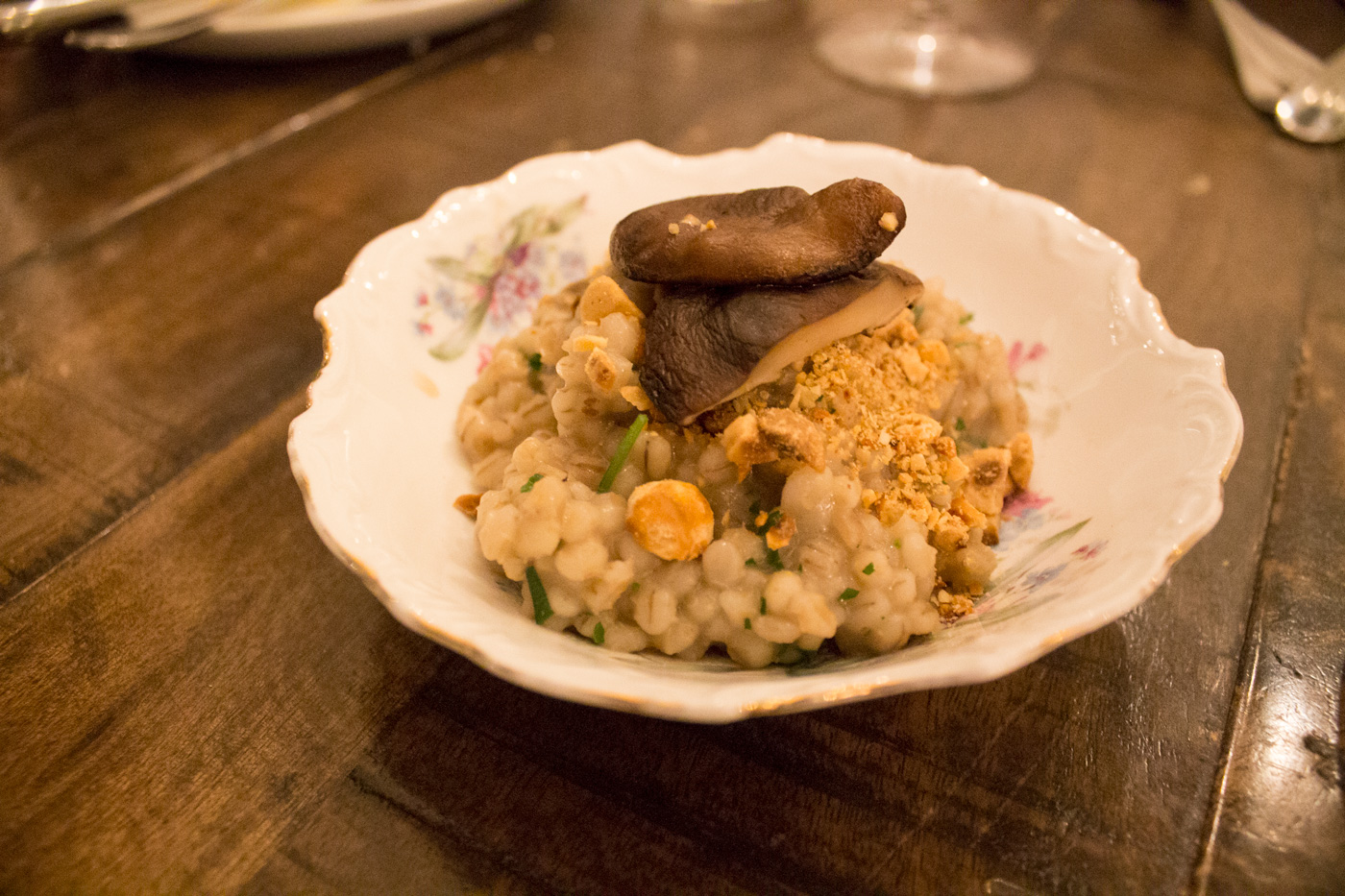 The third course started off with a bowl of toasted barley featuring grilled shiitakes and hazelnuts.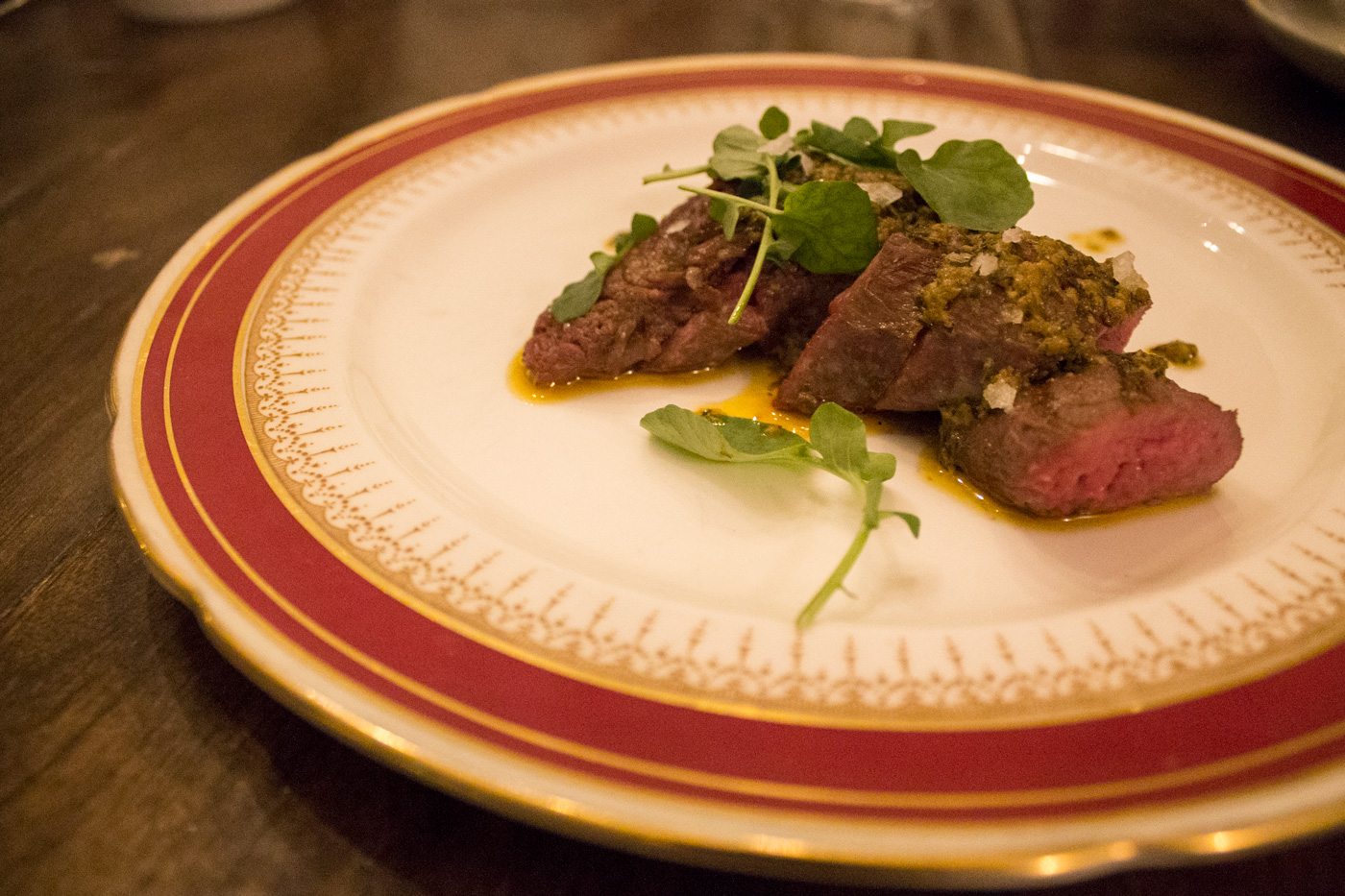 Beef tri-tip with anchovy butter and watercress was also served during the third course.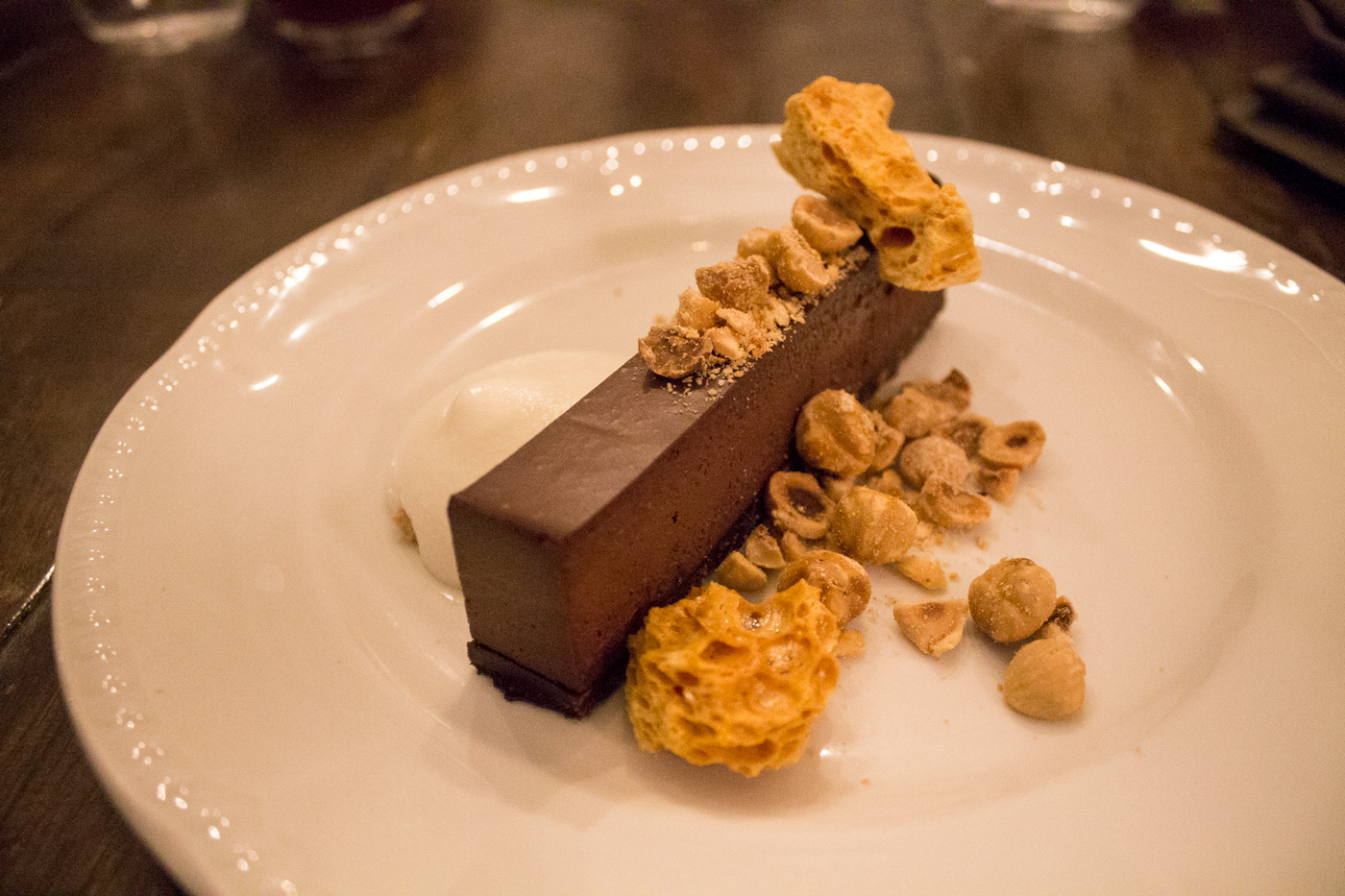 The night ended on a sweet note with a chocolate tart topped with honeycomb, hazelnuts and milk froth for dessert.
Thank you to our sponsors