Calgary foodies, families and urban dwellers have a new shopping destination. B.C.-based grocery store chain Urban Fare, which is a subsidiary of Save-On-Foods, recently opened its first Alberta location in Calgary's Beltline neighbourhood.
Spanning nearly 27,000-square-feet, the new Urban Fare has you covered whether you're looking for everyday grocery items or a hot meal for dinner.
Customers looking to do their own cooking can pick up a range of grocery products, fresh produce, meat and baked goods. And if you're not in the mood to cook, you can take advantage of Urban Fare's hot buffet, the wide selection of prepared food items or grab some seafood from the sushi and poke bar. There's even an in-store wine and charcuterie bar with wine, beer and cider on tap if you want to dine-in.
Look for Urban Fare below the Canadian Tire in the Beltline's new Mount Royal West building.
101, 906 16 Ave. S.W., 403-243-0119, urbanfare.com
Here's a look inside Urban Fare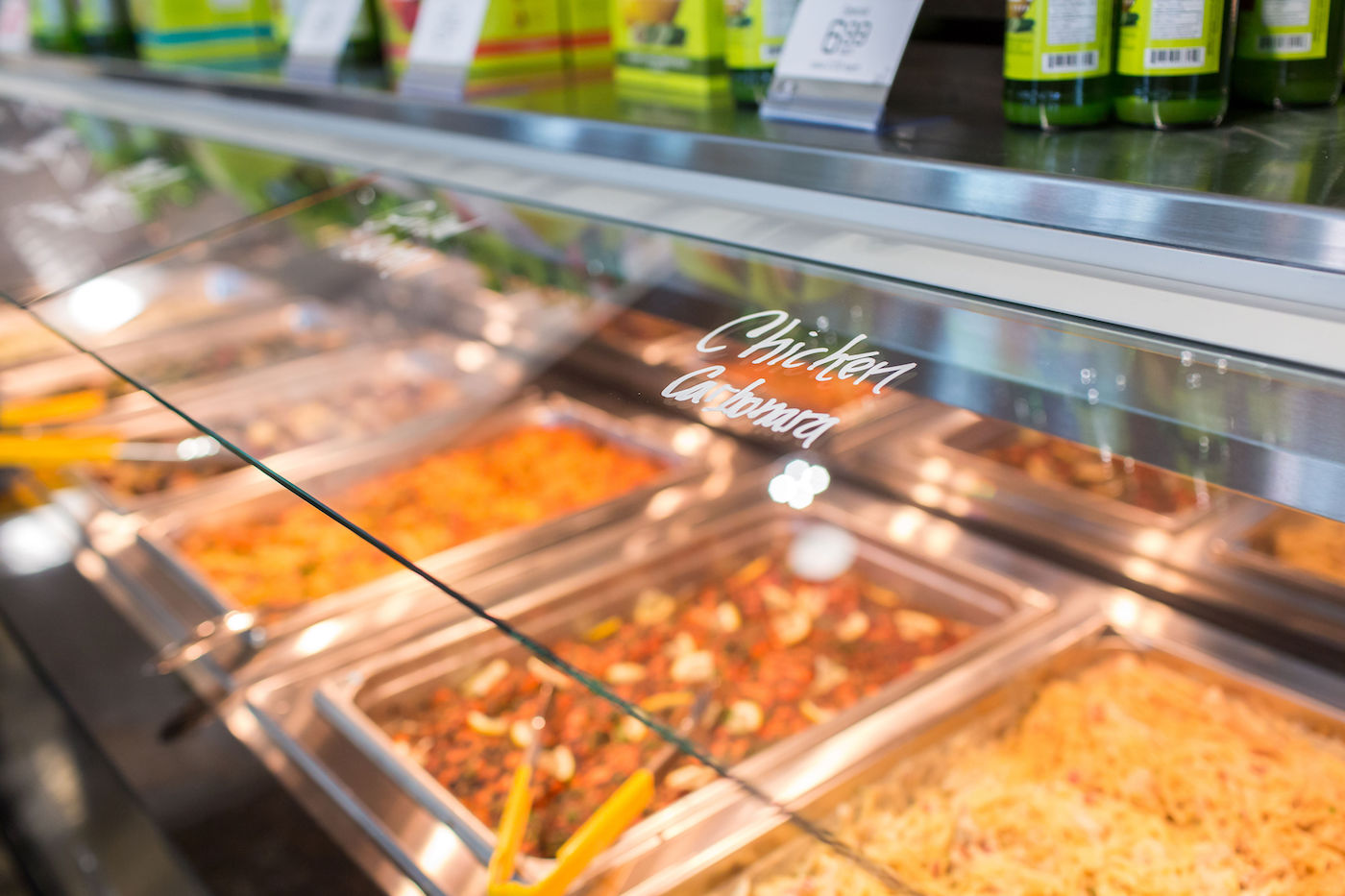 One of the major things that sets Urban Fare apart from other grocery stores is its selection of hot and prepared food. At the hot buffet, you can package up hot prepared food for home or fill a dish to eat right there at one of Urban Fare's tables. The selection of food changes regularly, but items like roasted potatoes, macaroni and cheese, grilled salmon and garlic bread have been featured in the past. This area also features a salad bar, several soups and hand-stretched pizzas across the aisle.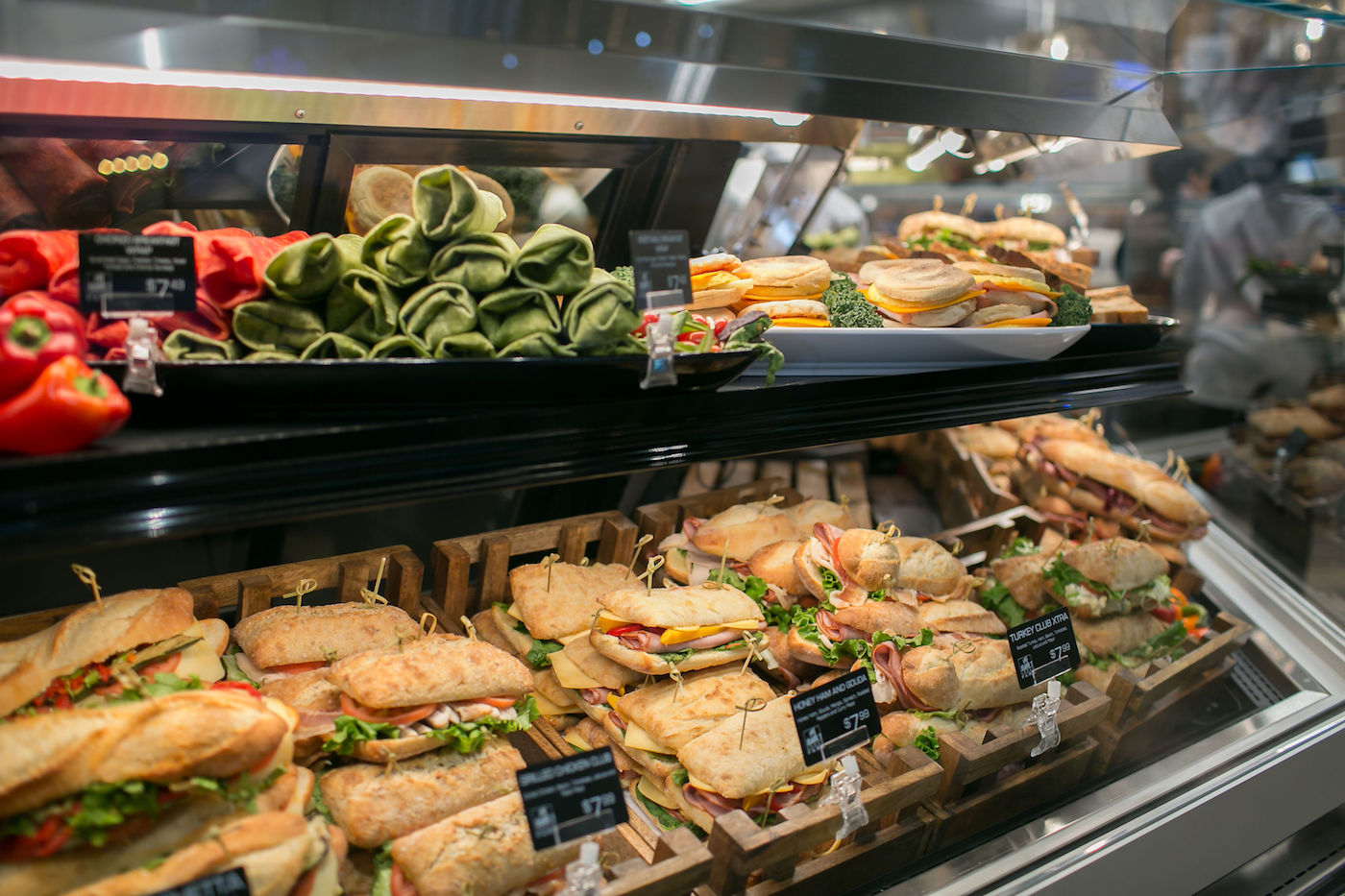 Looking for something for tomorrow's lunch? There's a large selection of fresh sandwiches and wraps to choose from, with options like grilled chicken clubs, pulled pork, chicken carbonara, roast beef and cheddar, egg salad and more.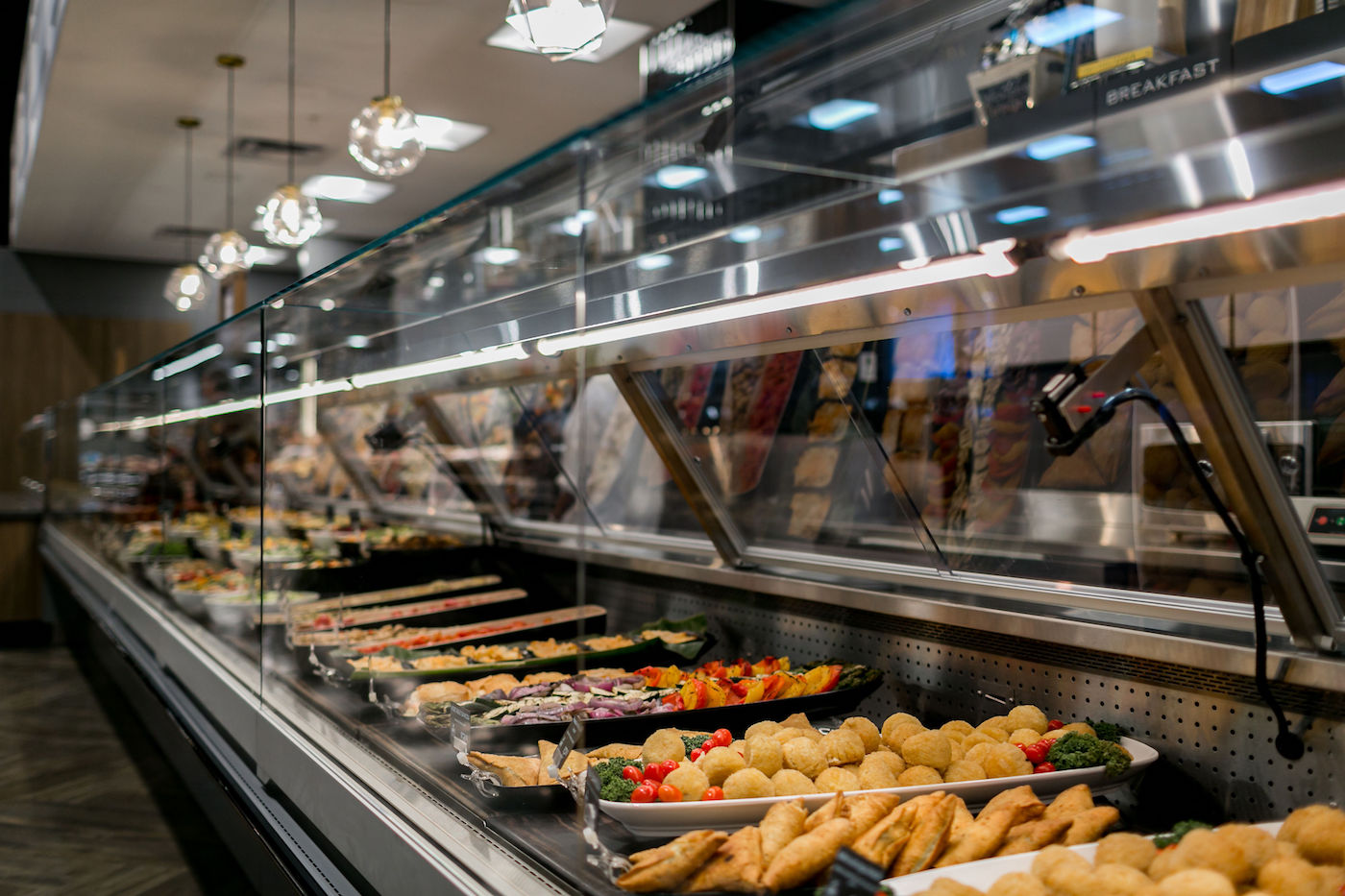 The hot food section also features prepared items like crab cakes, samosas, calzones, salads, lasagna, chicken parmesan, meatloaf and more. These items can be heated up to be eaten here or packaged for takeaway. You can also order hot meals such as penne primavera, fish and chips, a beef dip with fries and curry vegetable stew for around $9 to $12.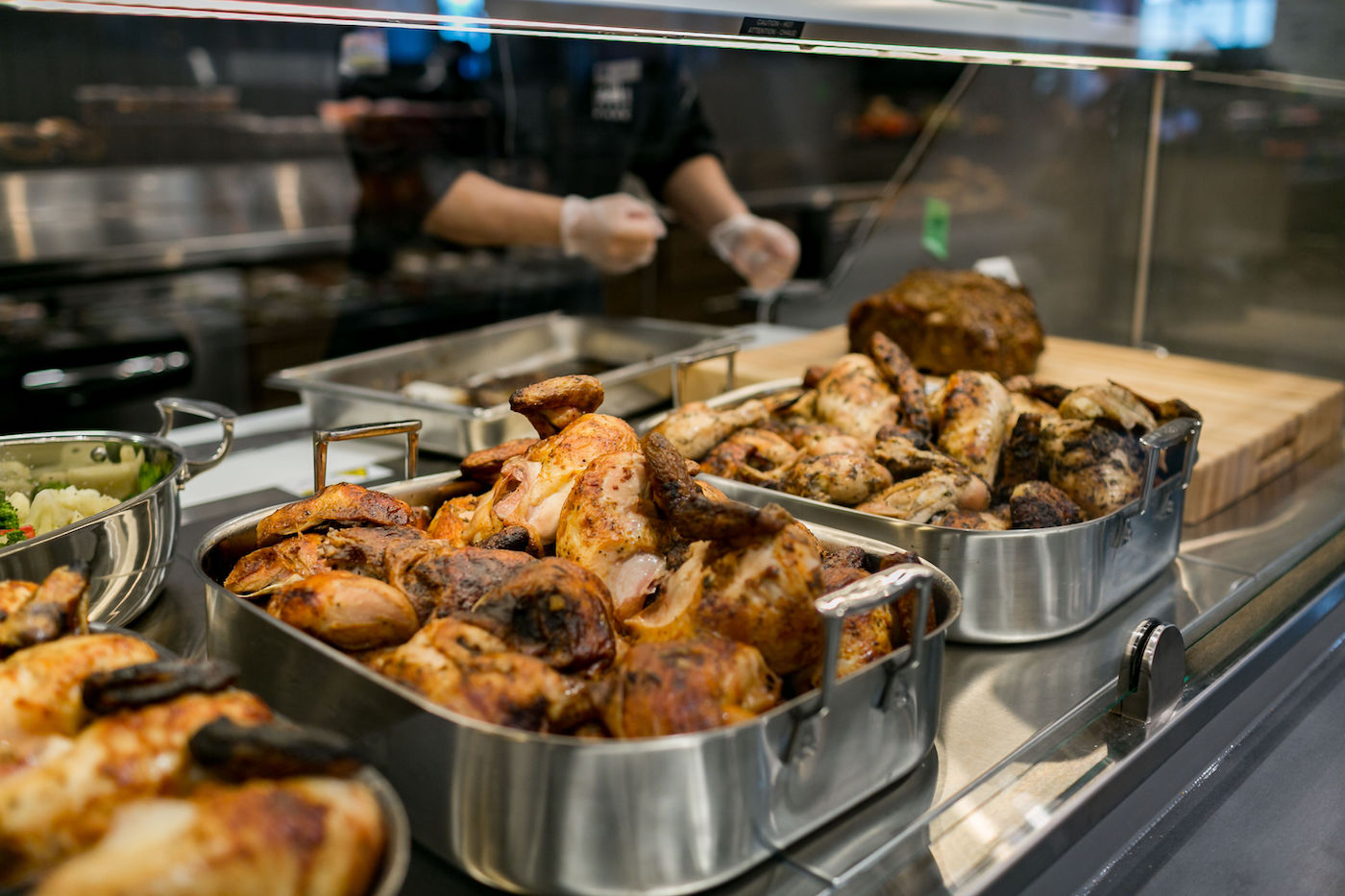 Over at the carvery, you'll find meats like chicken, ribs and lamb shank. Be sure to check out the daily feature, which ranges from porchetta on Tuesdays to prime rib on Fridays.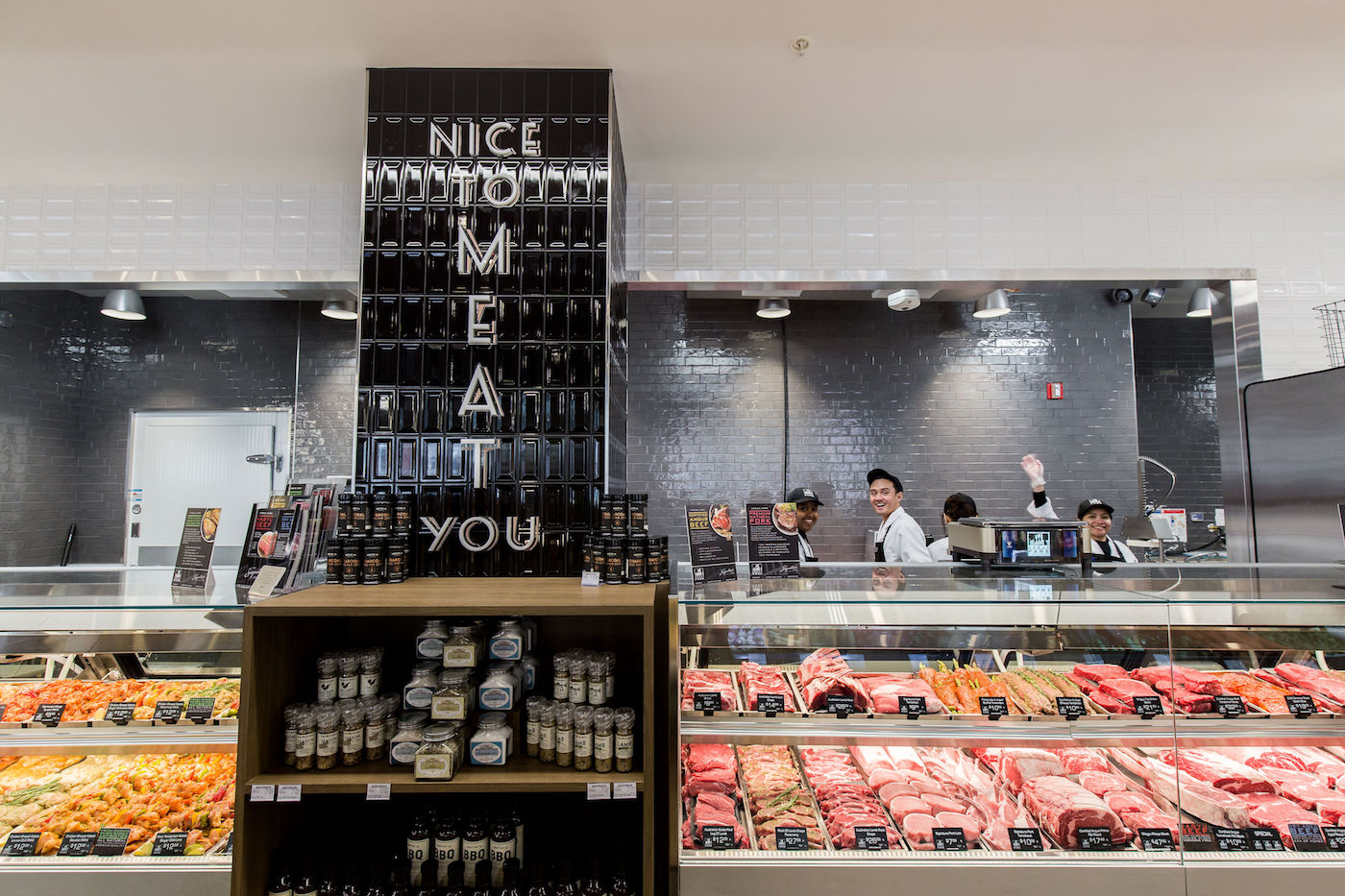 In the meat section, carnivores will find several kinds of kabobs, marinated chicken breasts and wings, made-in-house sausages and burgers, Tomahawk steaks, Wagyu beef, Certified Angus Beef, lamb chops and more.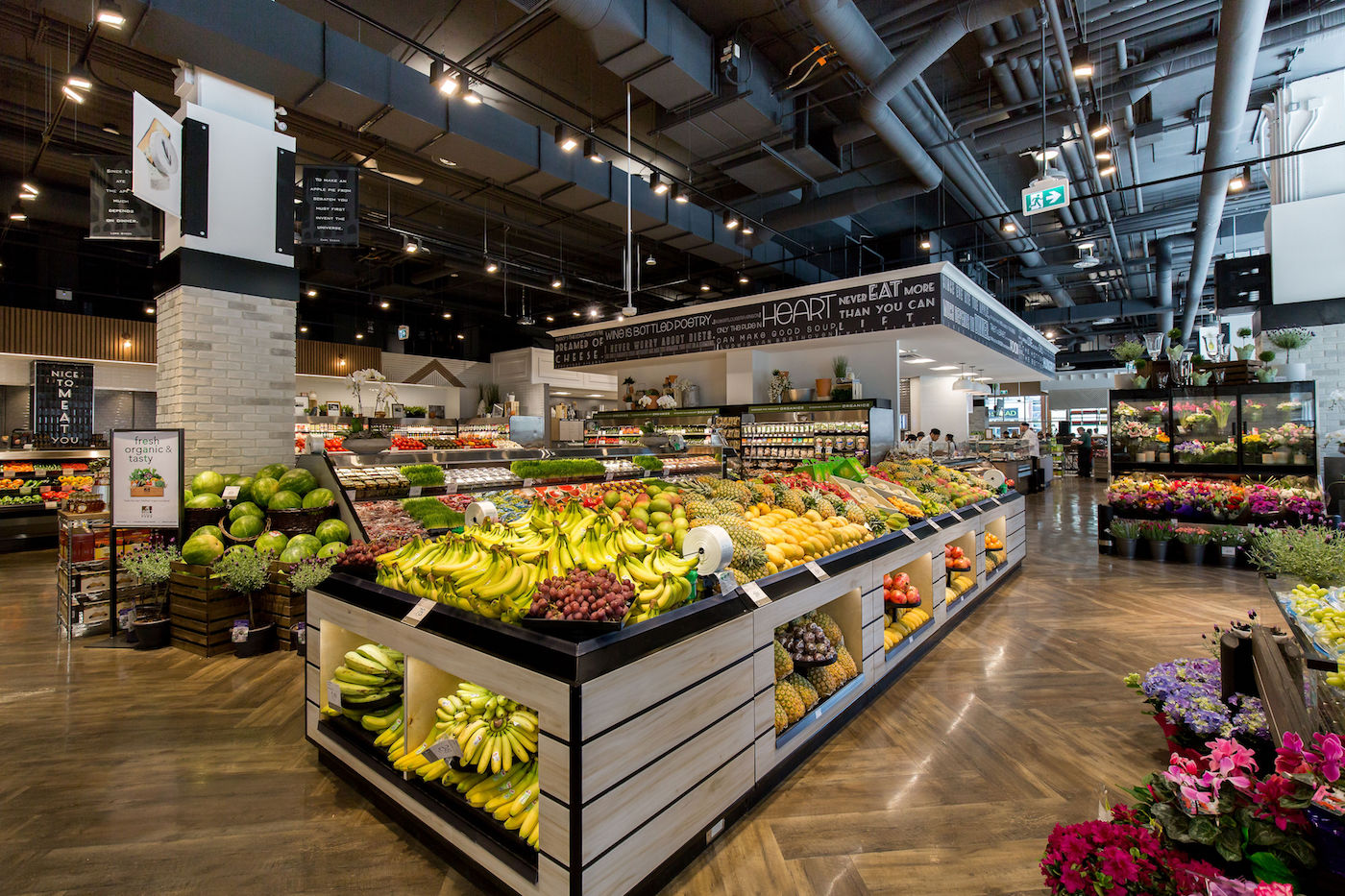 Urban Fare's produce department, which features an organic section, is at the heart of the store. The floral department is beside it.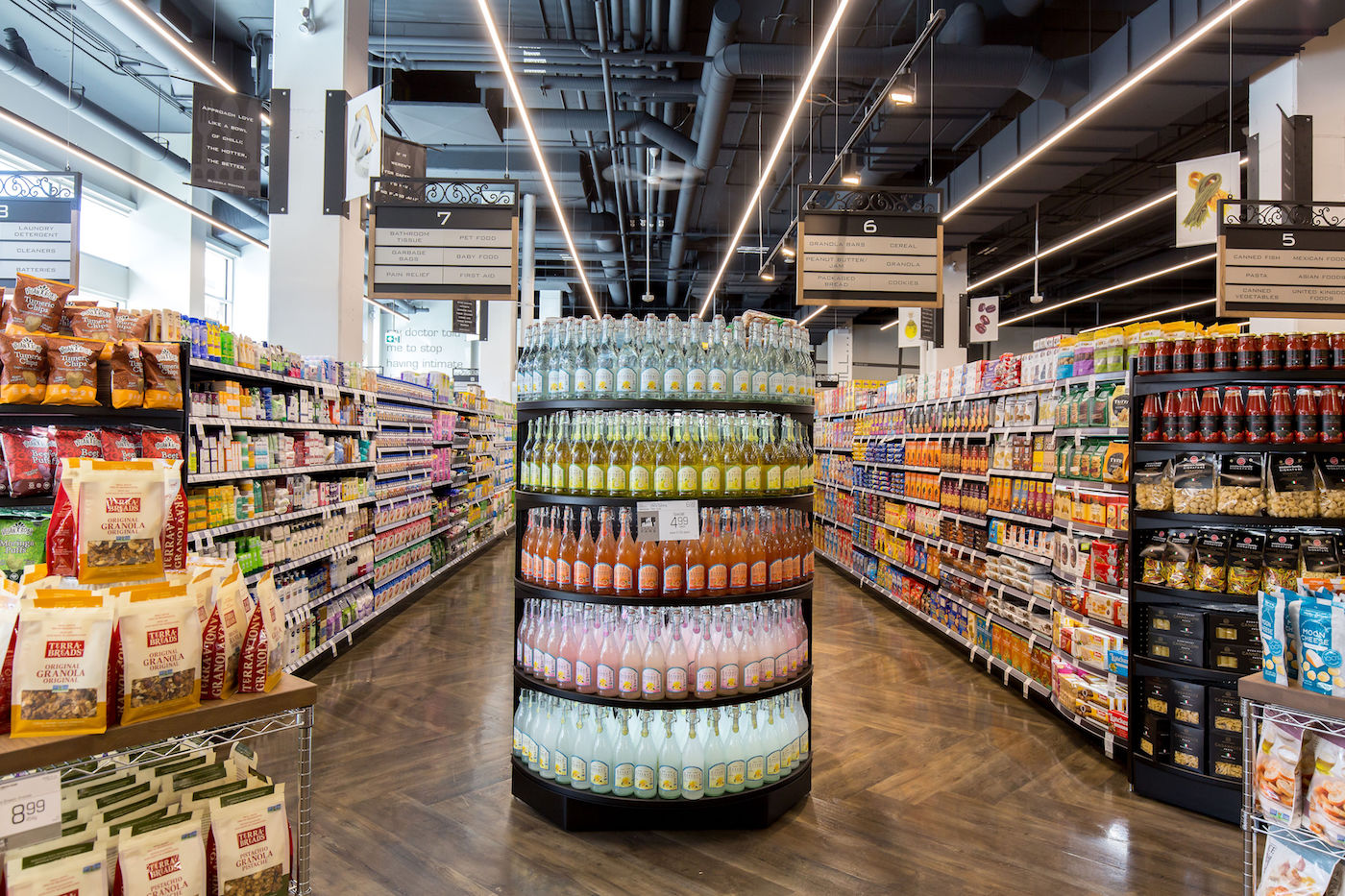 Urban Fare carries a range of standard and more unique grocery items.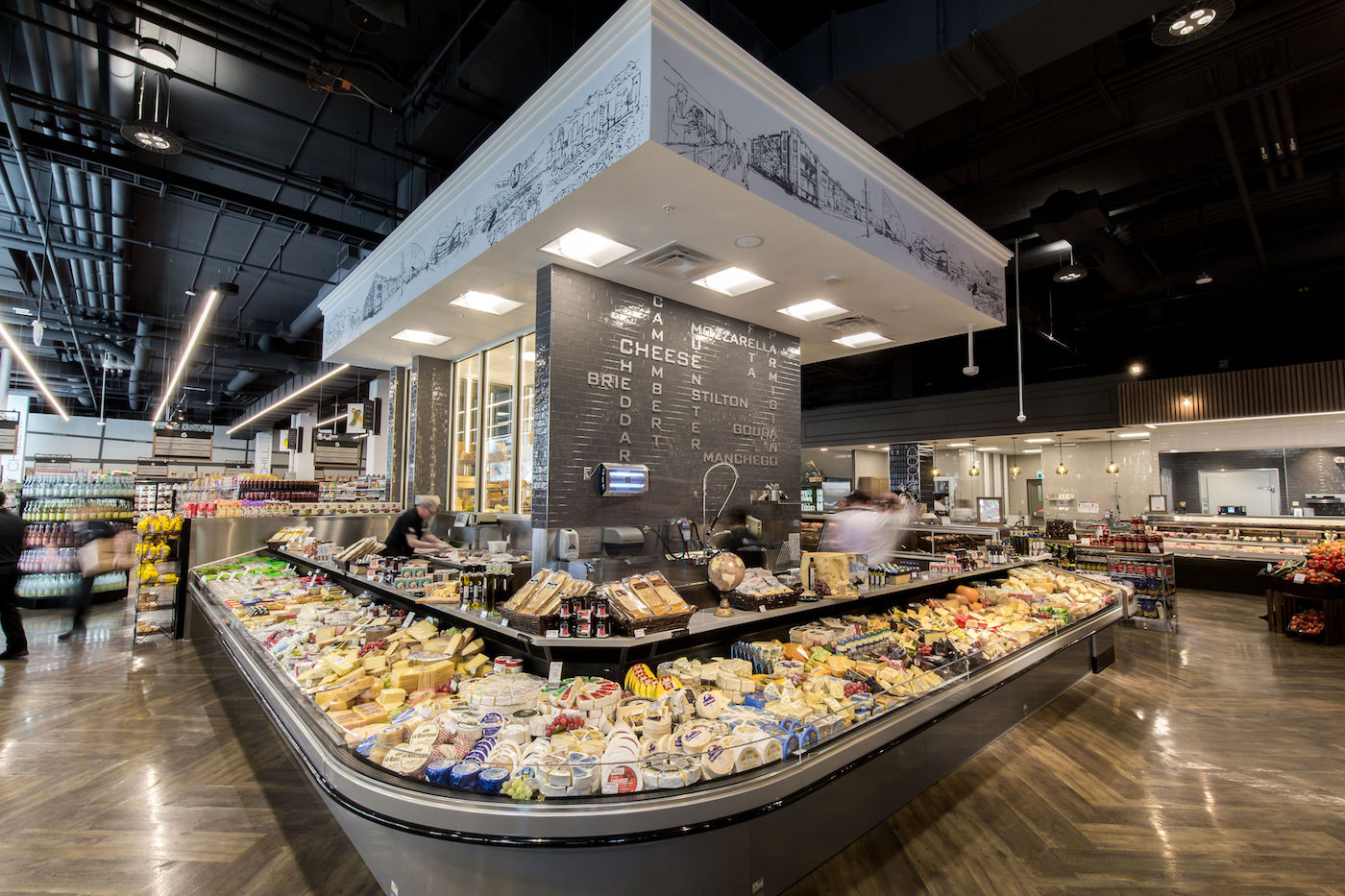 In the deli department, you'll find more than 300 kinds of cheese, as well as meats that are roasted in-house.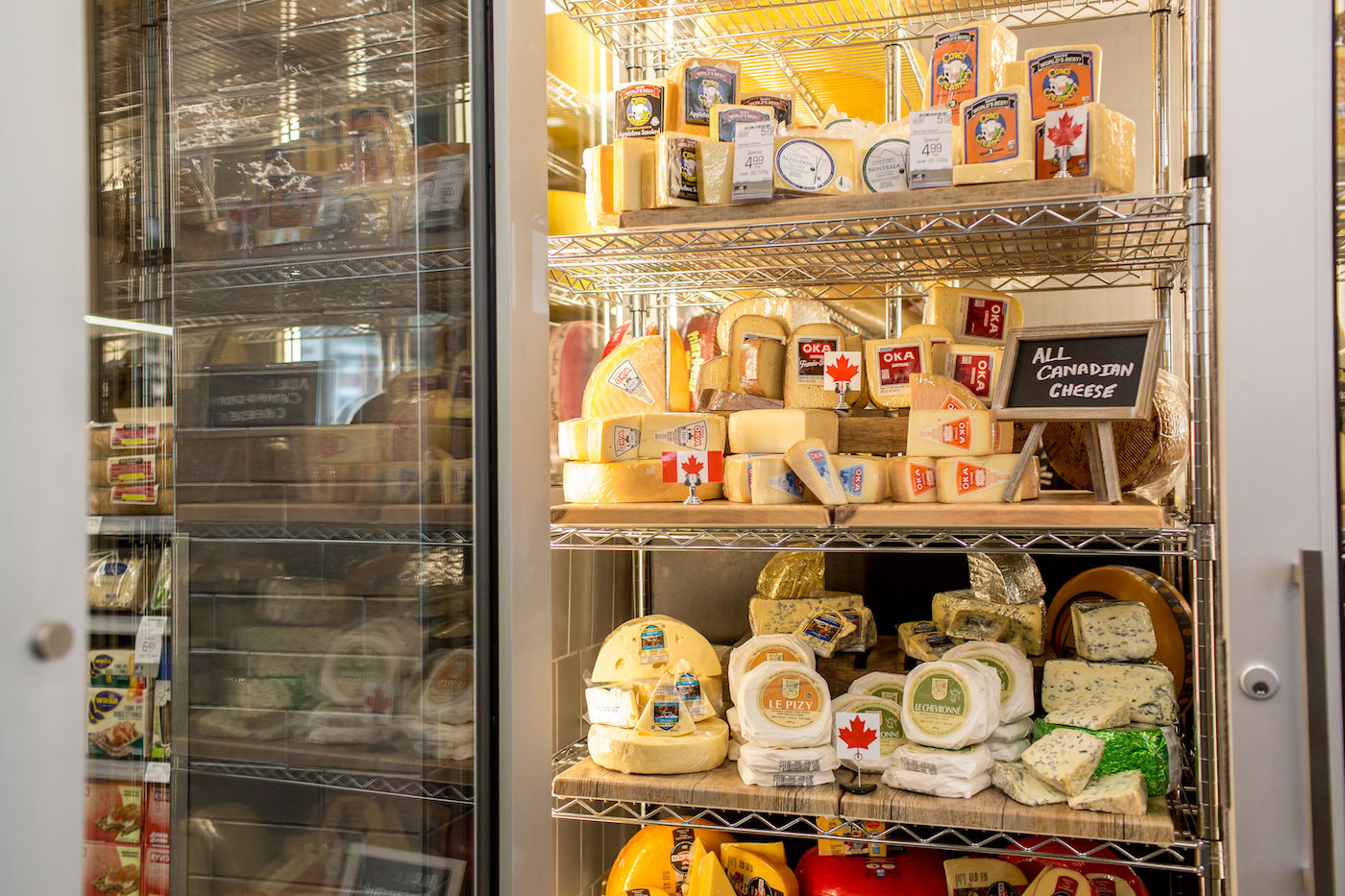 There's also a fridge dedicated entirely to Canadian cheeses, ranging from Quebec's Oka cheese to cheese from Prince Edward Island's Cows Creamery.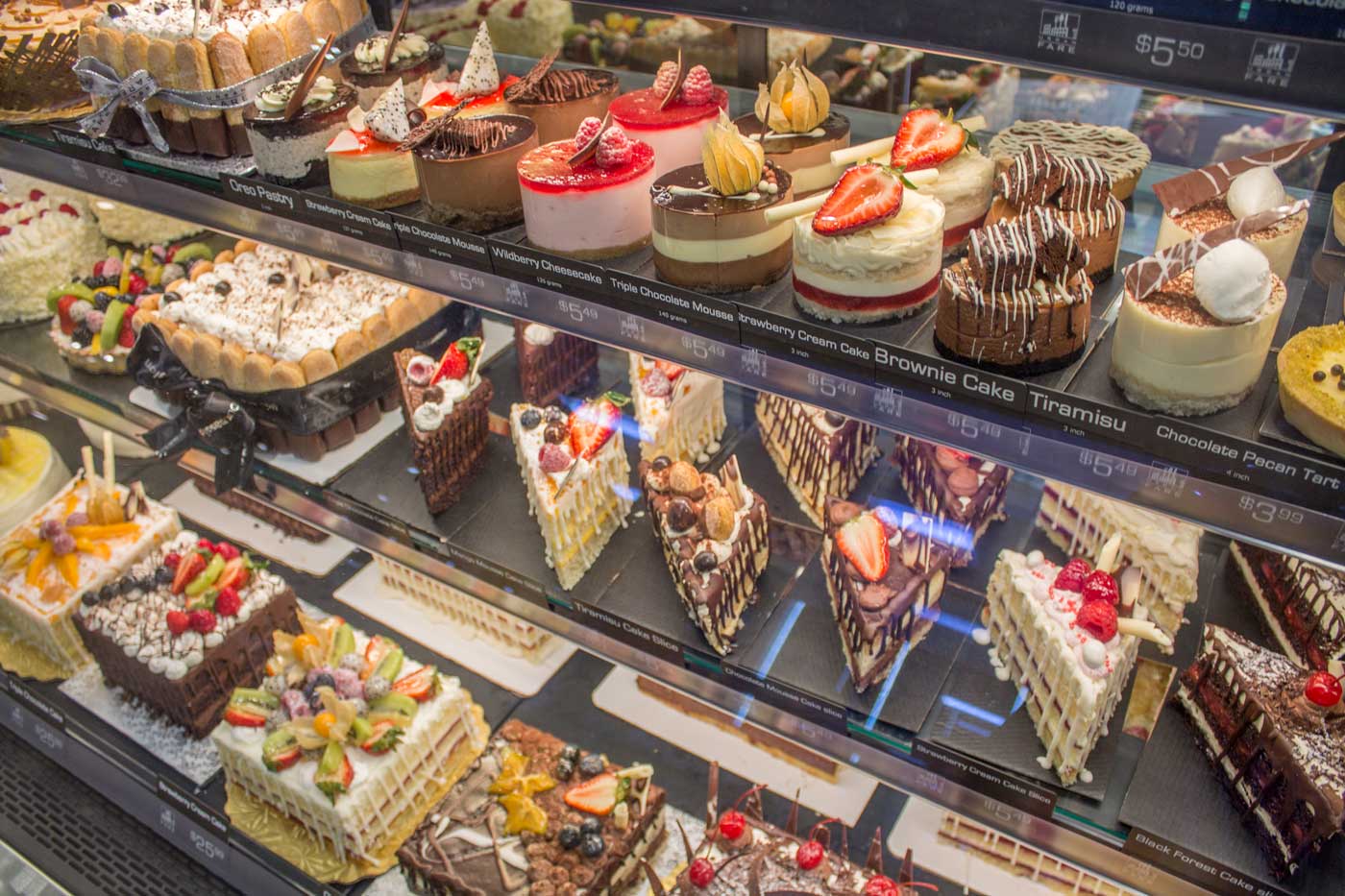 In the bakery, there are freshly baked baguettes, sourdough bread, buns, muffins, croissants, pies, cannoli and pastries. There are also two cases filled with beautiful whole cakes, cake slices and tarts.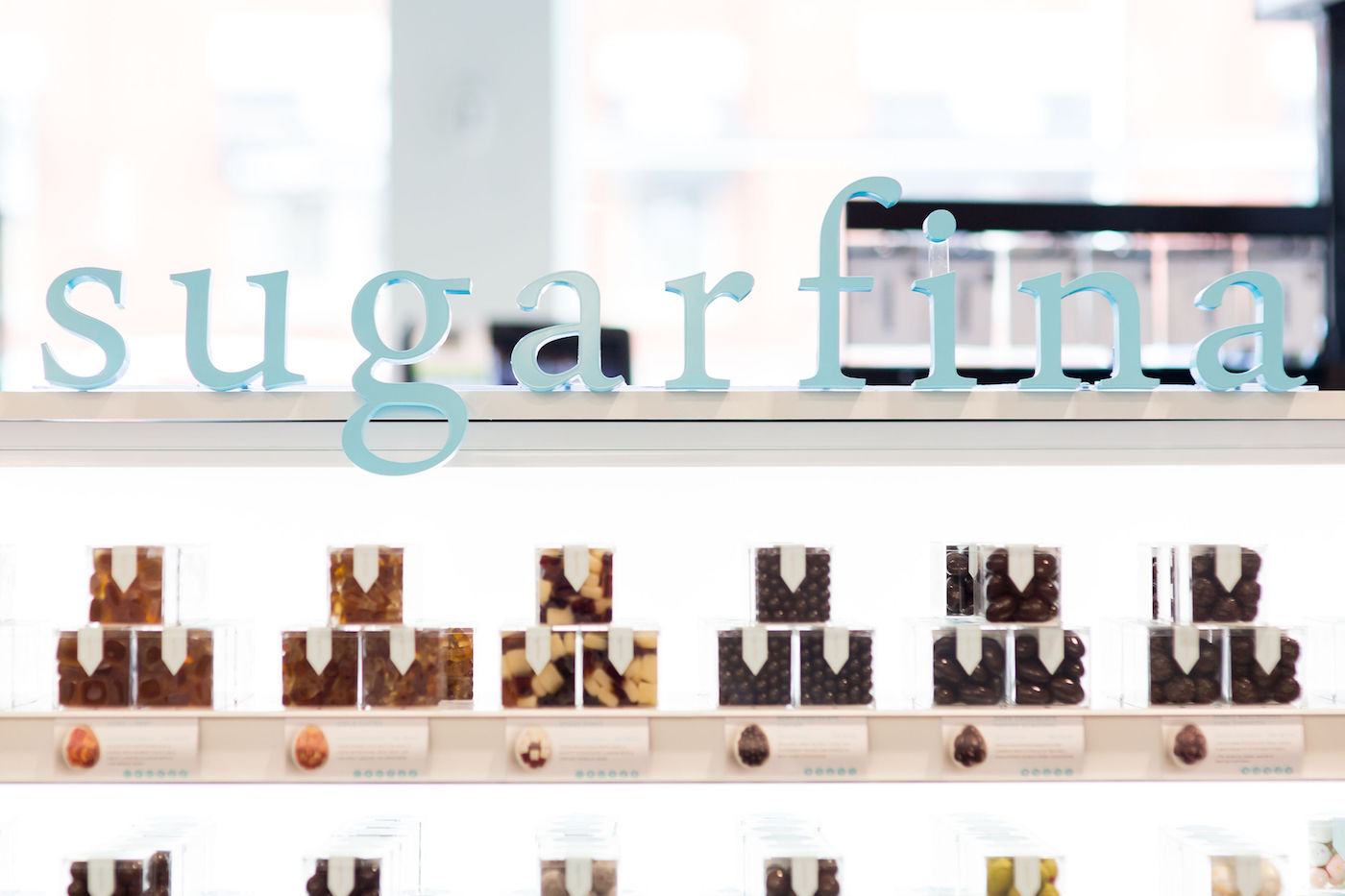 There are a few Sugarfina pop-up shops in Calgary, and now you can find their candies at Urban Fare too. Treat yourself or a friend to some iced vanilla latte gummy bears, peanut butter caramels, chocolate confetti or Champagne gummy bears.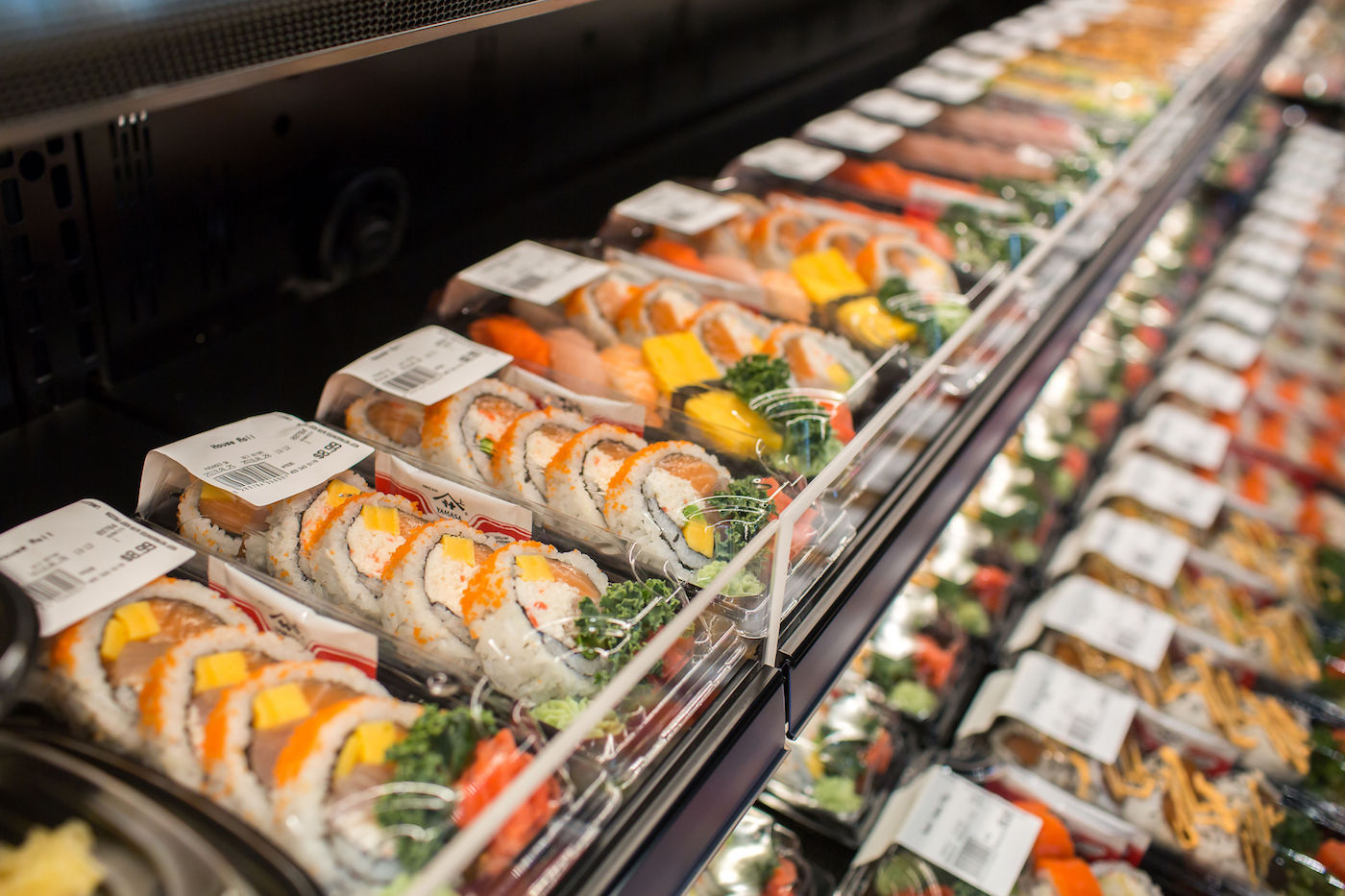 The sushi bar makes a huge selection of sushi every day. Pick up some spicy tuna rolls, spicy sockeye rolls, smoked salmon rolls and salad rolls.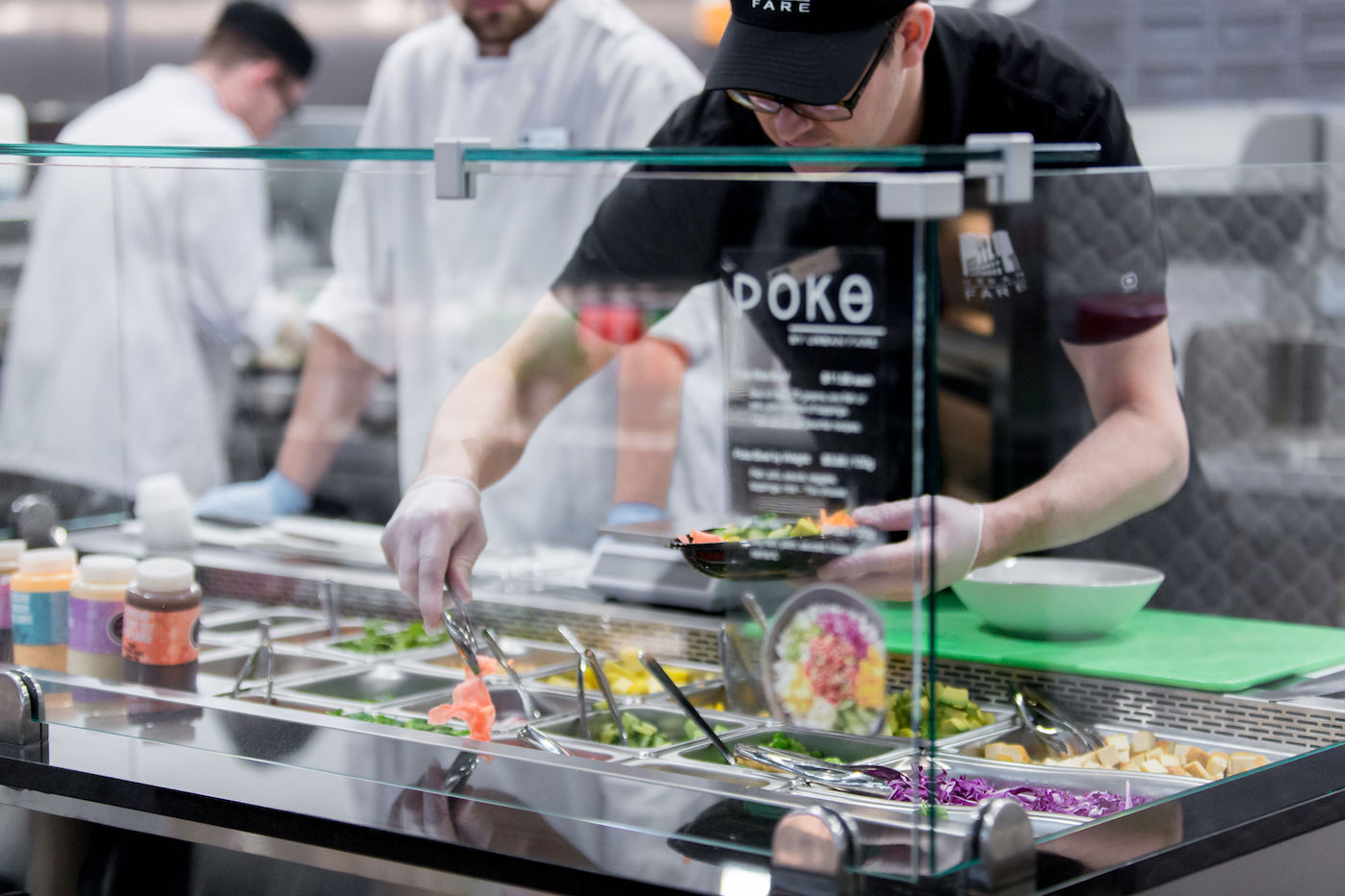 Calgary's Urban Fare is the only one of its six locations to have its own poke bar. You can build your own bowl with fish or tofu.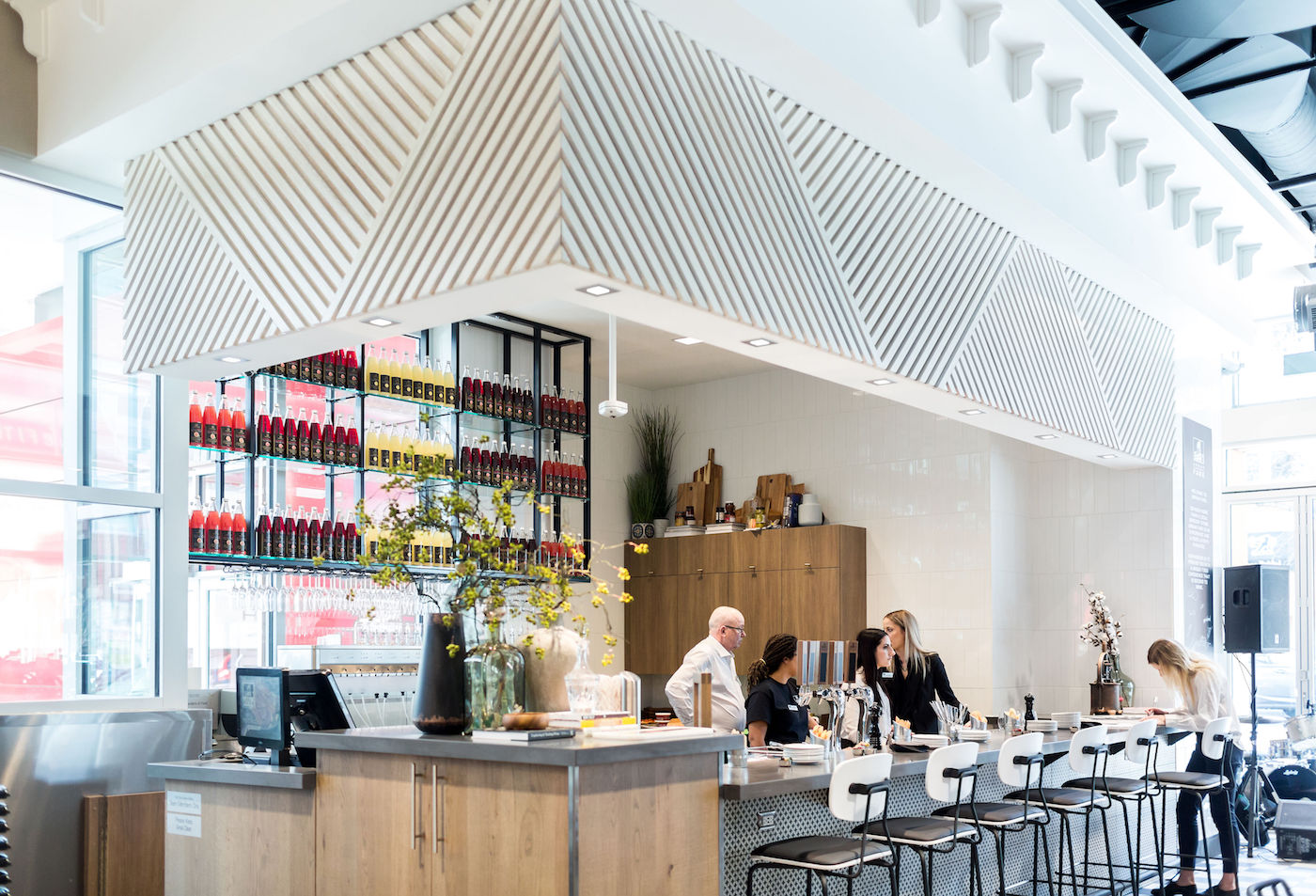 The store's wine and charcuterie bar has five Alberta beers on tap for $7 each and 14 wines on tap that are available by the glass. You can pair these drinks with hot food items from the grocery store or order a burrata plate or charcuterie board off the bar menu.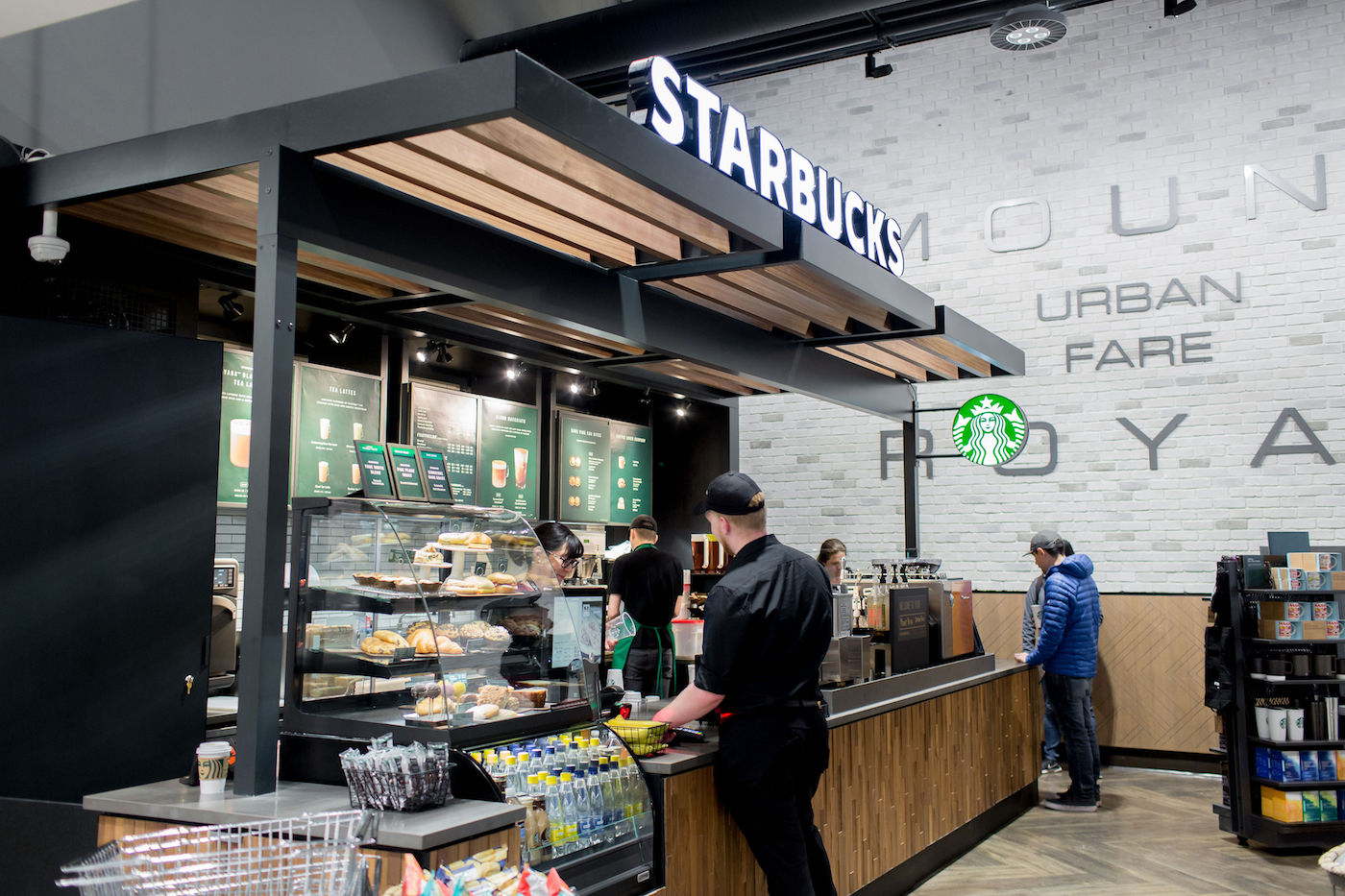 Guests can also grab a coffee from the in-store Starbucks.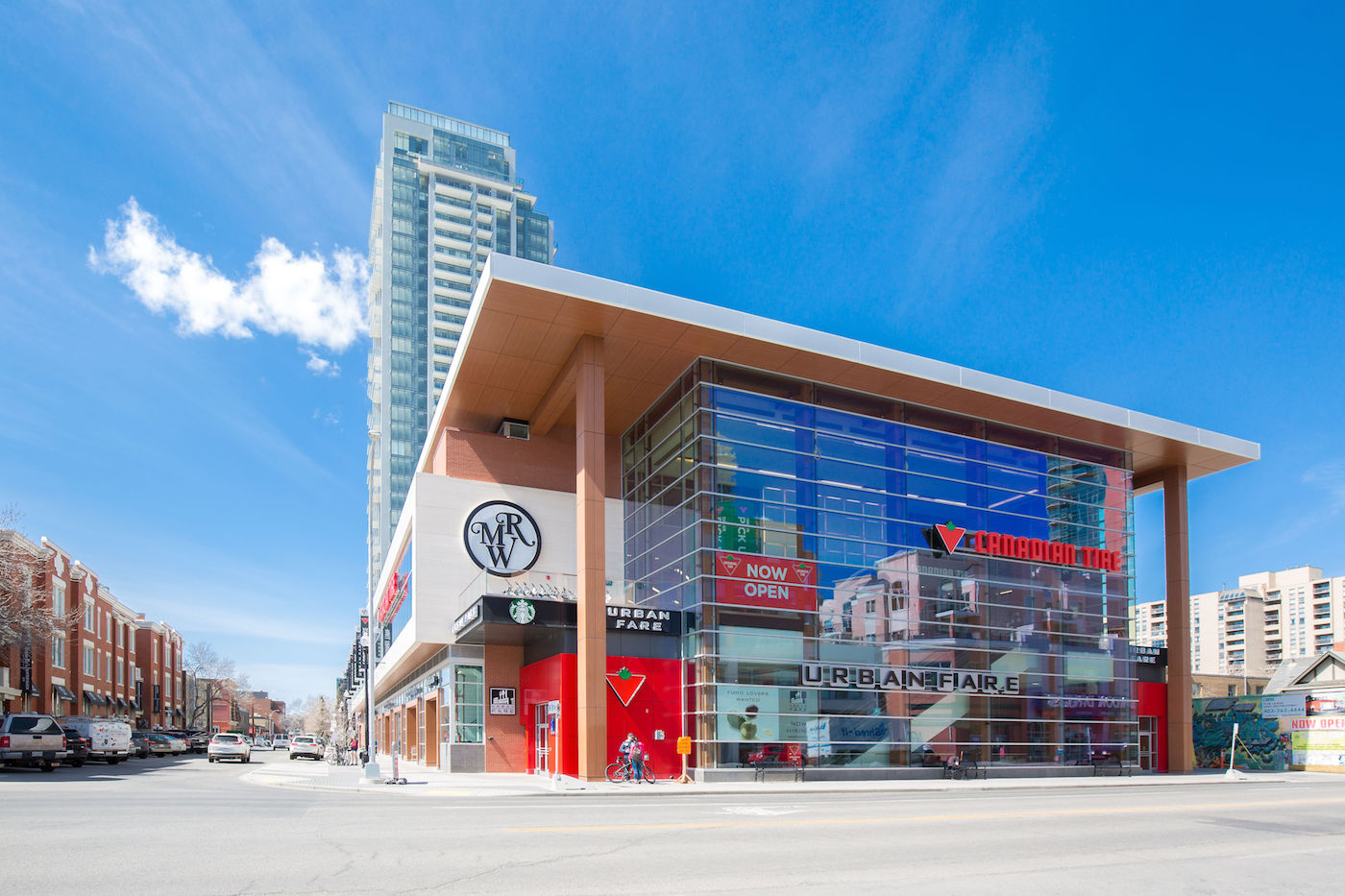 Look for Urban Fare below the Canadian Tire in the Beltline's new Mount Royal West building.