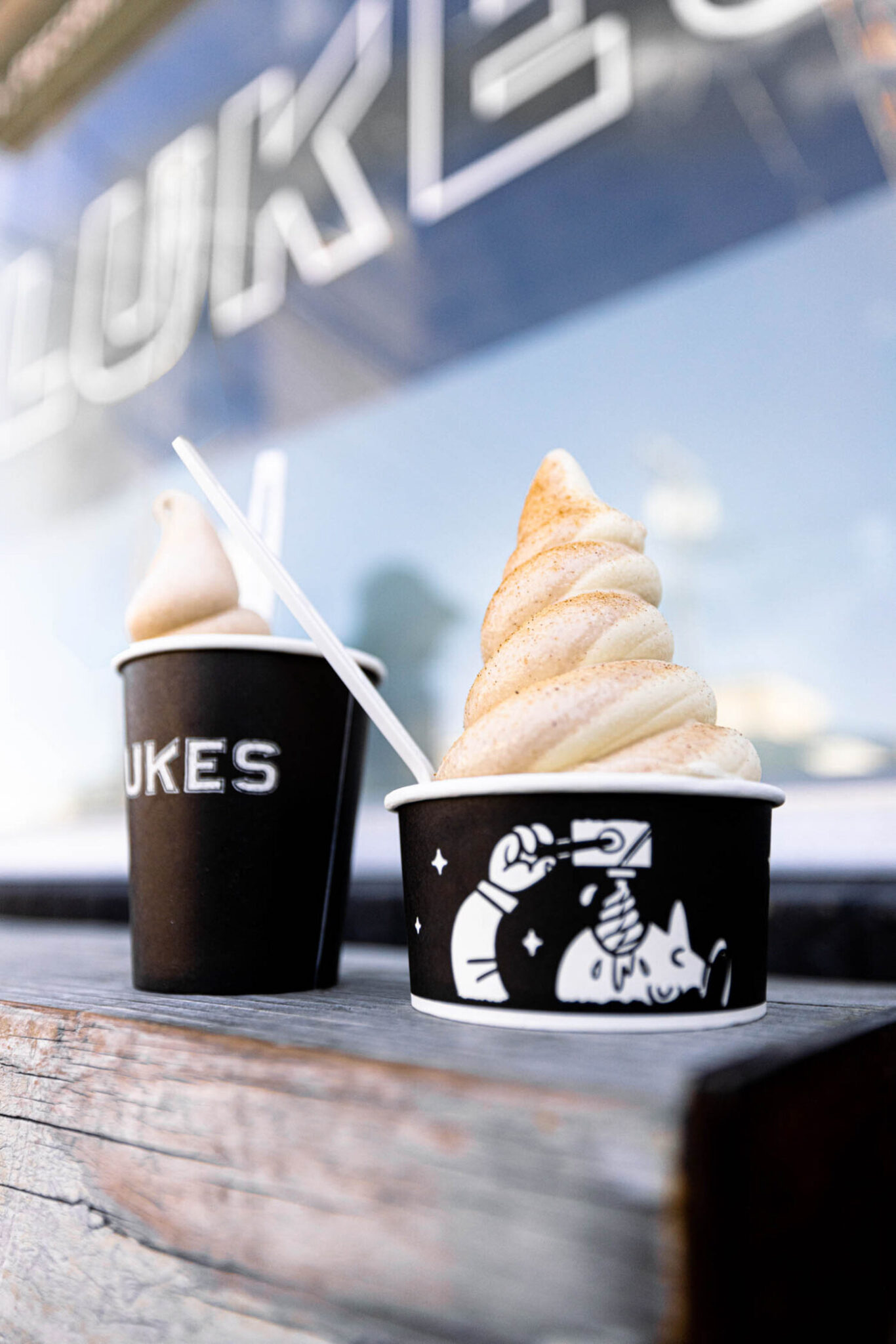 Most Calgarians know that family-owned Lukes Drug Mart, the city's oldest pharmacy, carries much more than your typical drug store selection at its two locations. There's vinyl, third-wave coffee beans, artisan apothecary items, plants from Plant, fresh produce, even Glamorgan Bakery cheese buns. And, perhaps most notably, there's soft serve. Lukes started churning and serving the stuff in 2017, a callback to the early years at the original Bridgeland location.
"Back in the 1950s, because pharmacy was not the most lucrative business in the world, we had to also operate a lunch counter with sandwiches and milkshakes," says third-generation owner Gareth Lukes.
Today, in addition to its signature Milk+ flavour, made with sweetened condensed milk and vanilla (try it in the affogato), Lukes offers a monthly feature flavour, often created in collaboration with a fellow Calgary business. Past collabs have included a matcha-strawberry flavour with The Matcha Way, tiramisu with D.O.P. Italian restaurant and churro with The Silk Road Spice Merchant.
"It's always a fun challenge and learning experience to adapt a dessert or drink recipe into a soft serve," says Lukes. And, he notes, the ever-changing flavours keep devotees coming back: "It adds a novelty factor; whatever you're having, you may not be able to have again."
112 4 St. N.E., 403-266-4142; 3407 26 Ave. S.W., 403-242-1566, lukesdrugmart.com