October is National Pasta Month which is as good a reason as any to indulge in many, many delicious pasta meals. Hailing straight from Italy, pasta has a special place in the hearts of Canadians. Whether it's fettuccine, tortellini, gnocchi, rigatoni, cannelloni or any other variety, there's sure to be a pasta for everyone. Here are just three ways to enjoy this carb-filled month.
View this post on Instagram
Running until October 25, Pasta La Feasta is a way to give back to the community while simultaneously indulging in some delicious new pasta dishes. When you purchase the feature pasta at participating restaurants, including Alforno, Anju, Bread & Circus, Cucina, Donna Mac, Model Milk, Pigeonhole, Royale and Teatro, $3 will go to The Alex Community Food Centre. The pasta selection includes cavatelli with lamb rague (Model Milk) and orecchiette with broccoli, Italian sausage, artichokes and herbs feta (Cucina). Those true pasta enthusiasts who try all nine dishes at each restaurant will be entered into a draw for two tickets to a family-style feast event hosted at Teatro on October 25.
Take a pasta making class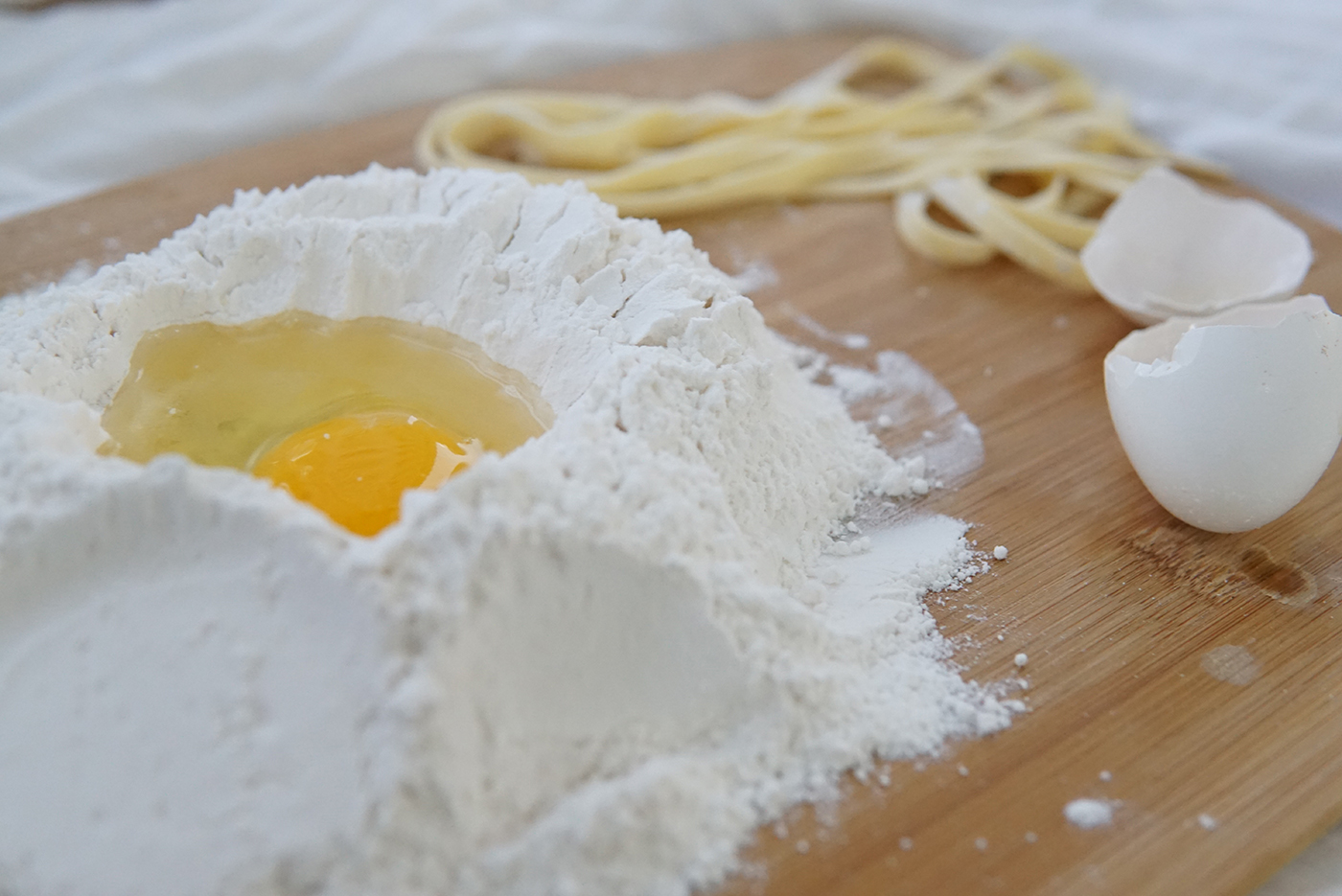 There's nothing quite the same as making fresh pasta — the kind that takes longer to make than to cook. Although, pasta is admittedly easy to make, with eggs and flour being the two main ingredients, there are so many variations to make it as complicated as you'd like. From classic spaghetti or fettuccini to the more complicated gnocchi (with the addition of potato) or ravioli (with the addition of a delicious filling).
Take a pasta making class to teach yourselves the basics, or to up your pasta-making craft. On October 22, learn how to make pasta at SAIT's Culinary Campus and learn techniques and recipes to go along with your new found skill. Cuisine et Chateau hosts "Simply Italian" on October 25 with the opportunity to make a gnocchi and bocconcini salad, hand-made fettuccine carbonara and dessert. Visit the class at Sunterra Market to really hone your Italiana cooking skills by making a penne dish along with Italian wedding soup, Chicken saltimbocca and Zabaglione.
Shop for pasta at Calgary's Italian markets
View this post on Instagram
Not everyone wants to make their own pasta. Sometimes you just need to buy all the ingredients for a fresh, delicious pasta dish without doing most of the work yourselves. Luckily, Calgary is a city of plentiful Italian markets that will do the work for you. Many shops sell fresh sauces made in house, including the Italian Centre Shop, the Italian Supermarket and even Cibo on 17 Avenue. You can also pick up pre-made, uncooked meatballs at the Italian Centre Shop. If you want something a little more assembled, the Italian Supermarket and Cibo sell prepared meals to cook at home like lasagna and cannelloni. If you're looking to DIY, you can visit any of these shops for a variety of local and imported straight-from-Italy goods to make your meal.