Since opening in 2011, Our Daily Brett has become a popular stop for local foodies with its market full of takeaway dinners, snacks and ingredients in Bankview. Now, Calgarians looking to get their ODB fix can also venture out Neighbour, the team's new grab-and-go cafe that recently opened in the nearby neighbourhood of Altadore. The 500-square-foot cafe carries a mix of ODB staples and new offerings for breakfast and lunch.
Neighbour's modern, minimalist space, which was designed by Building Bloc Design, features a natural wood interior, geometric tiles along the front of the counter, pendant lighting and several hanging plants. Large windows on the cafe's east and south walls let plenty of natural light into the space, whose only seating options are two wooden benches by the front window.
One big difference between ODB and Neighbour is the coffee offerings. Unlike ODB, Neighbour has a full-service coffee bar that serves a variety from brewed coffee to cappuccinos to cortados. This is also the only place in the city serving coffee from Nova Scotia-based Anchored Coffee. Tea, Mexican hot chocolate and a delicious yellow-hued turmeric coconut latte are also available.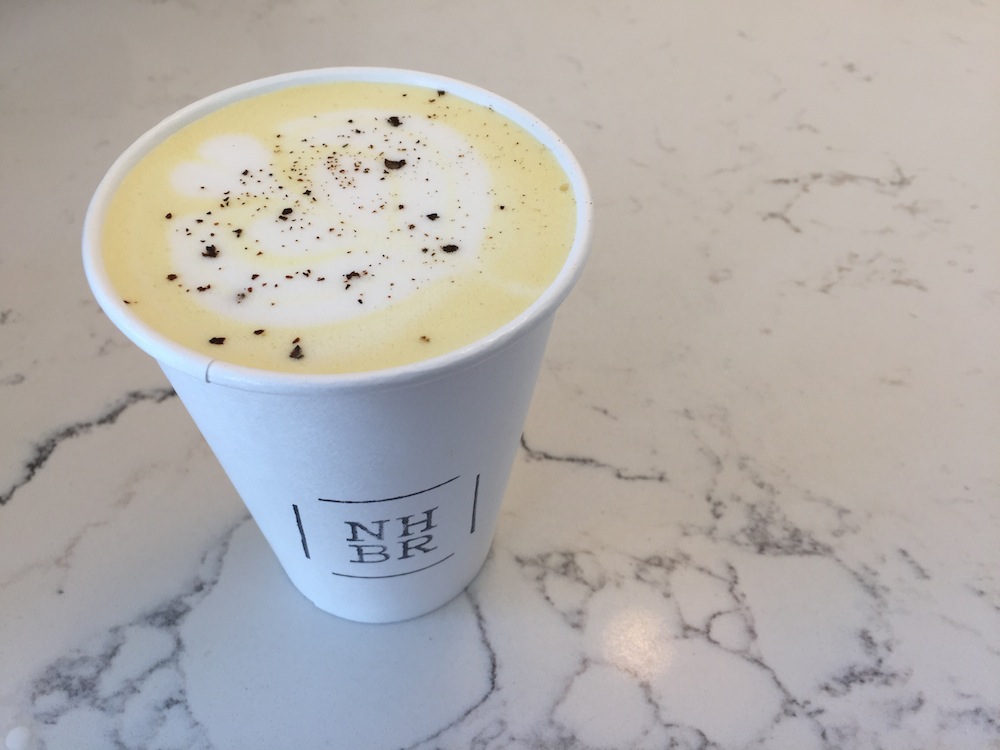 Food-wise, Neighbour offers a range of breakfast and lunch fare that's easy to take with you on the go. Pop by for some baked goods or choose from three sourdough toast options topped with toppings like cashew beet pat or poached egg and avocado. A selection of smoothies, rice pots, sandwiches, salads and fruit options like a grapefruit brle round out the takeaway menu.
There's also a dedicated shelf area where you can pick up some coffee beans or ODB classics like bags of spirulina popcorn and nuts.
4038 16 St. S.W., @nhbrcoffee