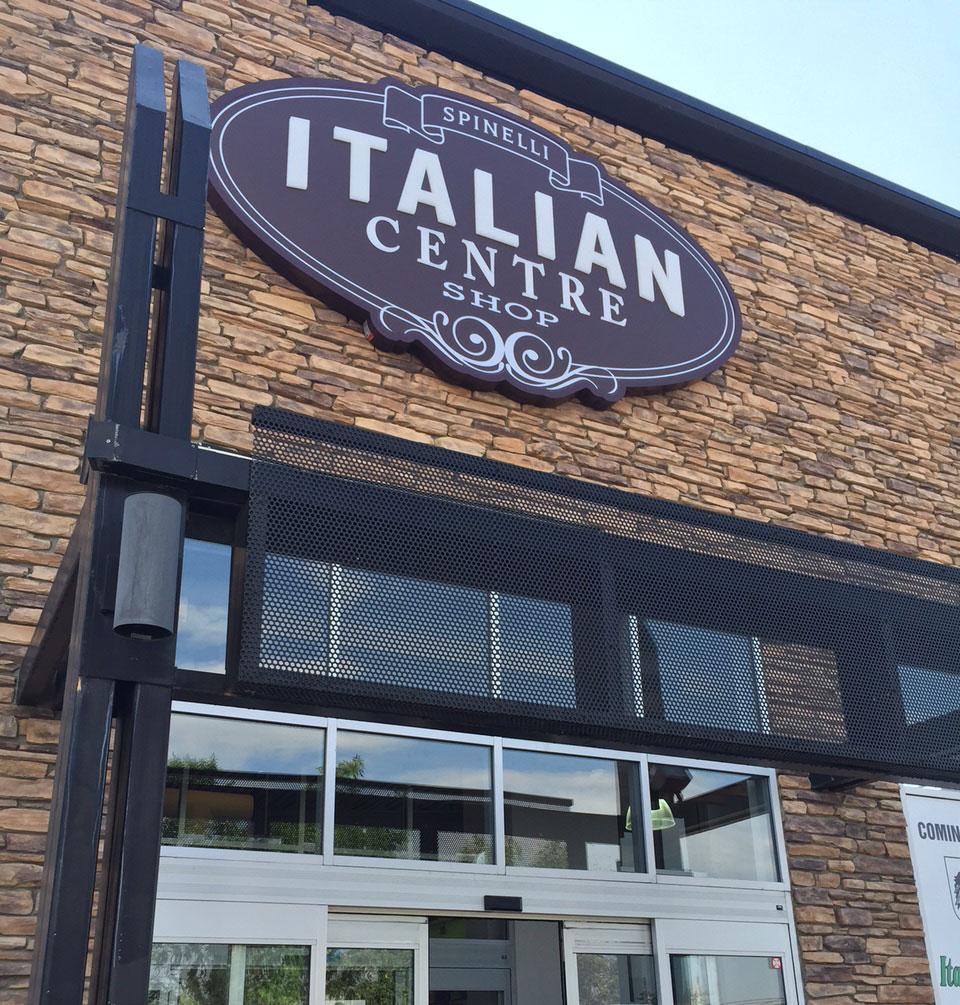 The Italian Centre is in a former Sobey's location near the corner of Southland Drive and Fairmount Drive Southeast.
The Italian Centre is an institution in Edmonton. Frank Spinelli opened the market there in 1959 and on July 2 it finally expanded out of the northern city and opened a Calgary location near Willowpark and Acadia.
The 13,000-square-foot space has all the makings of classic grocery store – a produce section when you walk in, freezers along the perimeter, a deli, a bakery and rows and canned and bottled non-perishable foods. The shelves and refrigerator cases are stocked with mostly with Italian foods with the occasional ingredient from other European countries. In all, there are more than 30,000 different items for sale.
The bakery has fresh cannoli and tiramisu. The freezer has row upon row of ravioli and gelato. The deli, which is a large island in the middle of the store, is the largest in Western Canada with more than 600 types of meats, cheeses and antipasta. There are entire aisles of olive oil and balsamic vinegar.
A small section of the market has been carved out for the cafe dubbed Spinelli's Bar Italia. There you can sit and enjoy Neopolitan pizzas, Italian sandwiches (the Spinelli sandwich is a classic), cannoli and Kimbo coffee.
If you don't want to eat in or buy the ingredients to take home and do the cooking yourself, there are also plenty of ready-made takeout meals. And, if you are feeding a crowd, pre-order party trays and cakes (remember the deli has 600 items to put on those trays and the bakery is classic Italian).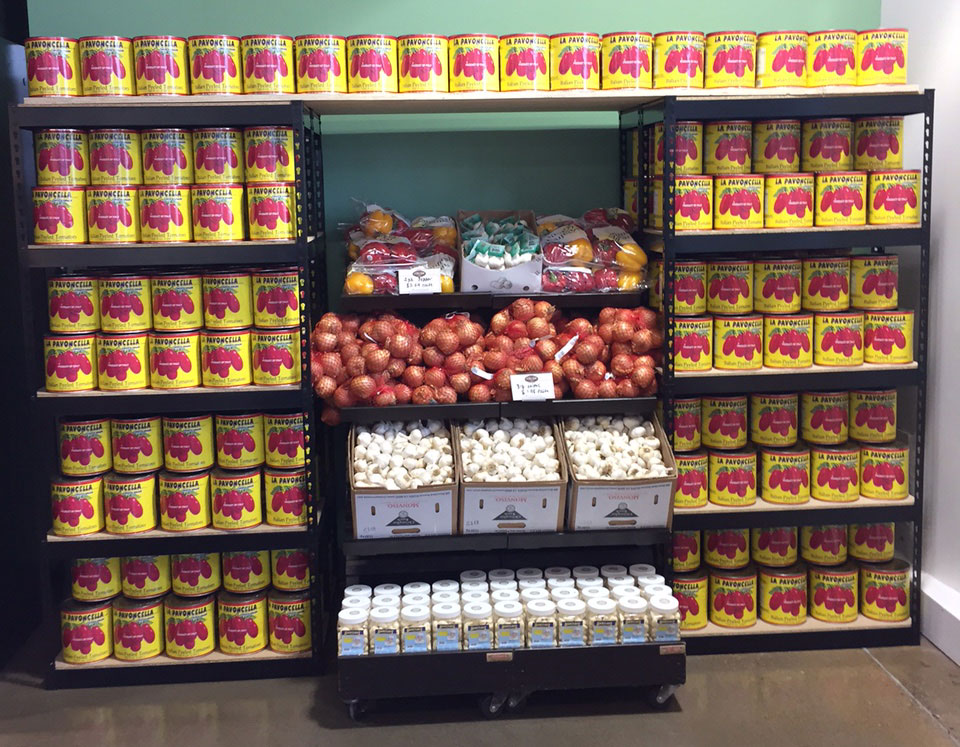 A wall of Pavoncella Italian plum tomatoes along with garlic, onions and peppers is the first thing you see when you step into the store. If Pavoncella isn't your favourite, there is a canned tomato aisle further in the store.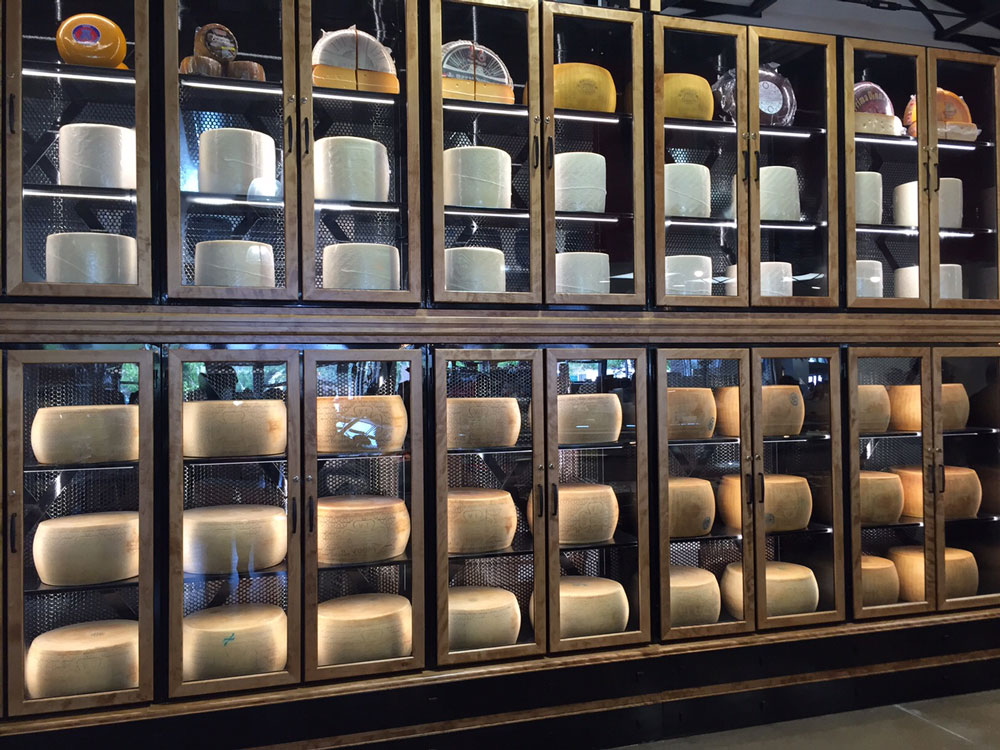 The "Cathedral of Cheese" is a 13-foot-high and 40-foot-wide temperature-controlled glass showcase that holds 80 wheels of cheese.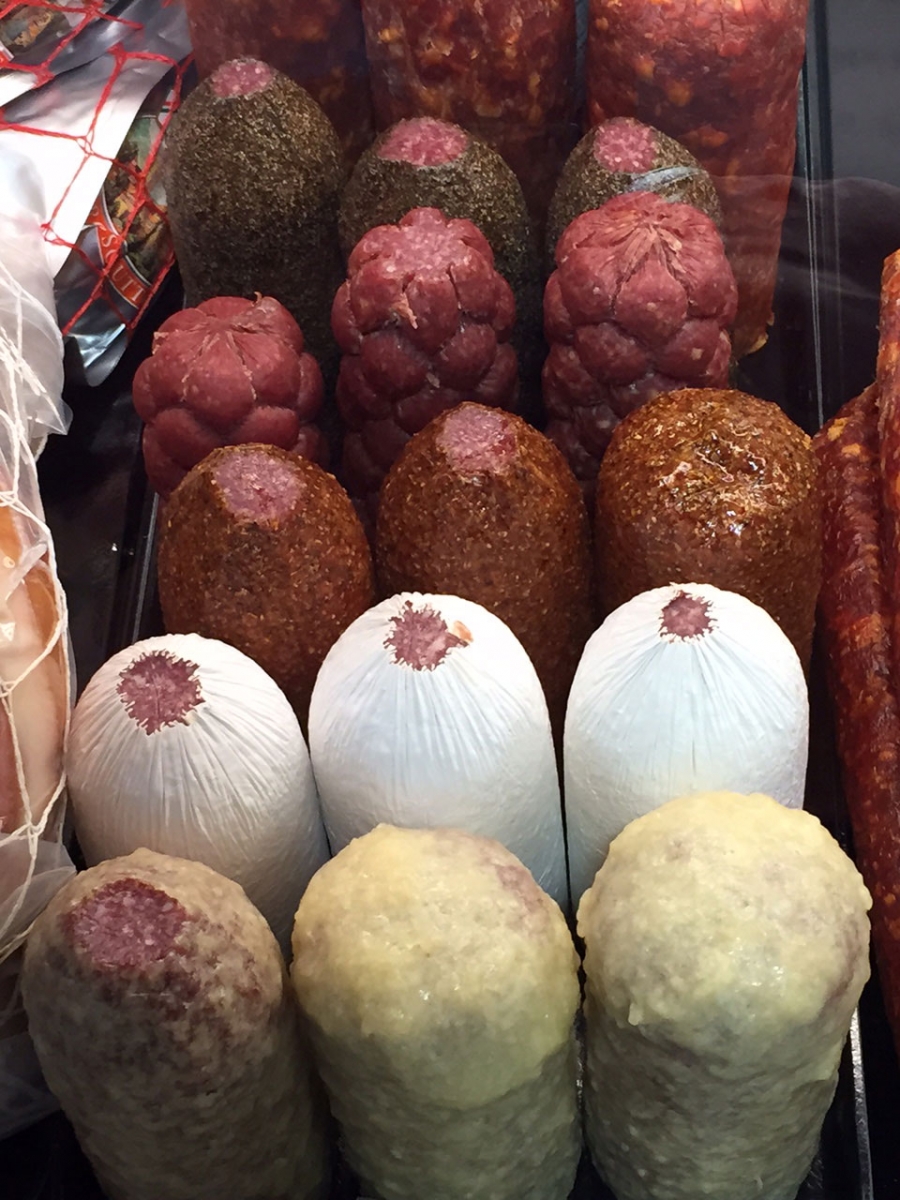 Deli meats include dozens of varieties of salami, capicollo, ham, mortadella and prosciutto.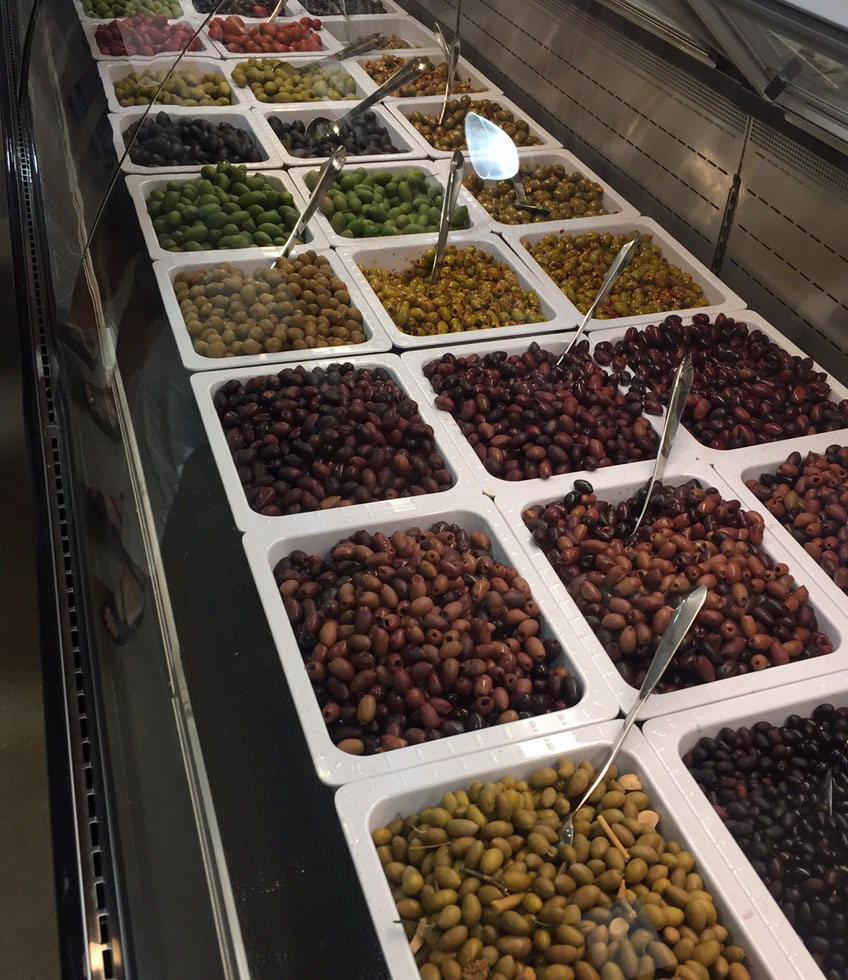 The olive selection spans almost the entire length of one side of the deli.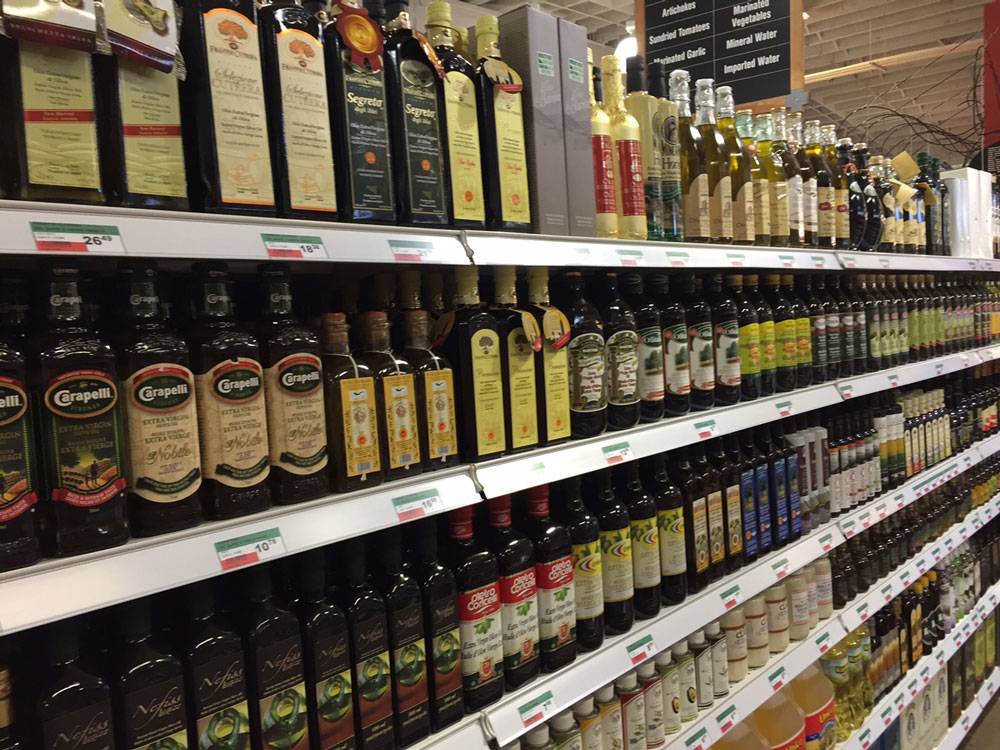 A section of the olive oil selection.