New Restaurant: Burger 320
The small size of this joint doesn't reflect the hugely creative menu
By John Gilchrist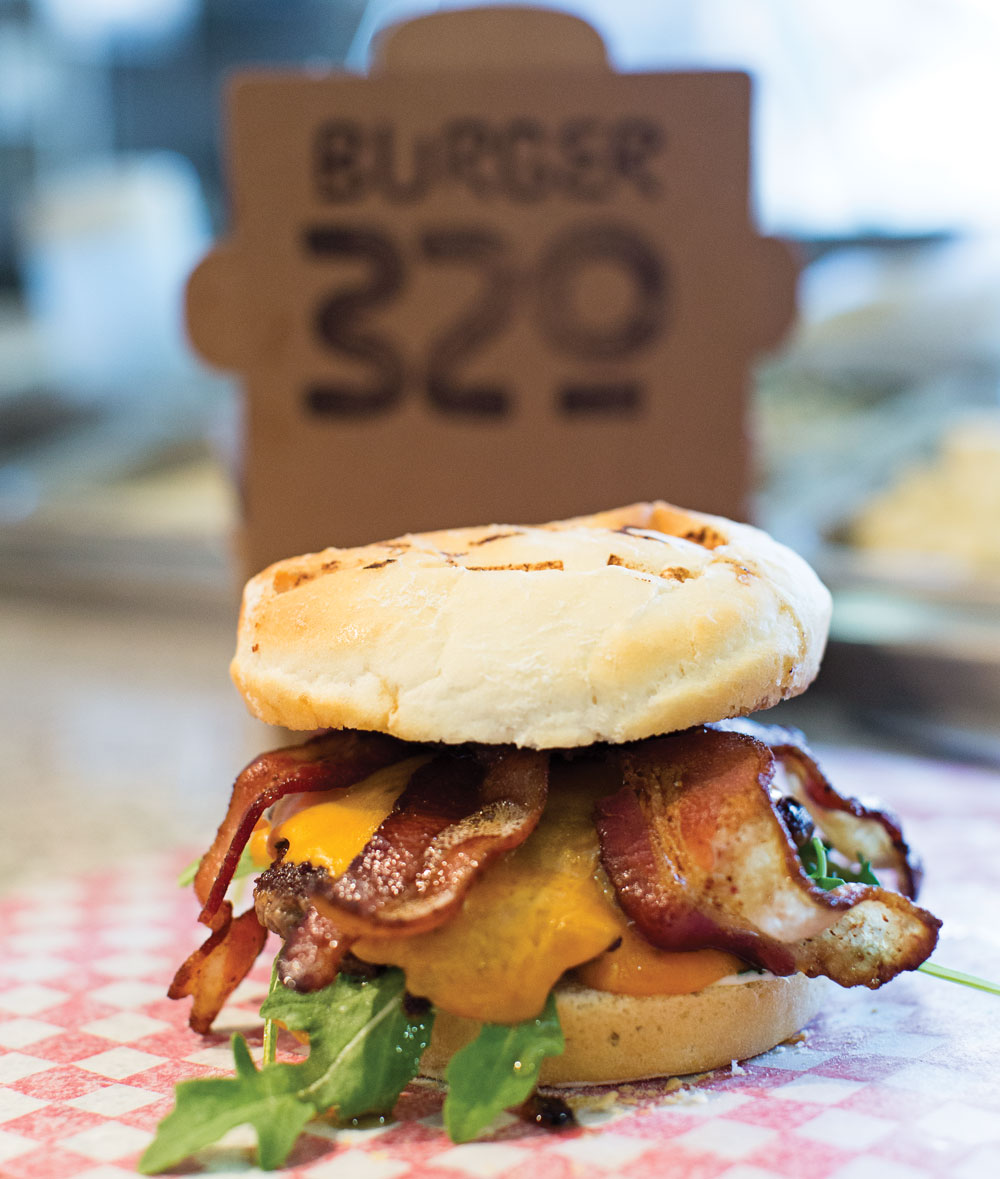 photo by jared sych
Mario Spina named his new burger joint Burger 320 because that's the square footage of the entire space. But Spina isn't limited by the size; his burgers are as creative as they come.
Take, for instance, the Wickens, named after a local ranching family. It's a juicy beef patty, ground fresh and cooked to order, topped with thick, smoky bacon and a slice of cheddar and slathered in a barbecue-rhubarb-onion chutney, all on a fresh-baked – and branded – brioche bun. Now that's some good eating.
And that's just one burger; there are nine others on tap, with more lurking in Spina's mind.
Burger 320 is about burgers, burgers and more burgers. With fries. And some shakes and gelato, a nod to Spina's former pizza and gelato shop. Tiring of pizza, Spina has gone full-bore into burgers, doing them the best he can.
One note: Don't plan on sticking around. Although you can stand while you chuff back your burger, there's no seating at Burger 320. So come, order, enjoy and move along. Also, bring cash as Burger 320 doesn't accept credit or debit.
(814 1 Ave. N.E., 403-515-0035, newfoodorder.com)