New Restaurant: Eldorado Barbecue Lounge
This downtown restaurant, with its Southern influences and diverse menu, offers something for every appetite.
By Dan Clapson
The gumbo from Eldorado with house-made andouille sausage is a perfectly comforting plate for dinner.
One of downtown's newest eateries is bringing a little bit of the American South to the heart of our city. A few blocks away from the main beat of Stephen Avenue, you'll find Eldorado just off the corner of 8th Avenue and 5th Street S.W., more or less next-door to downtownfood. If you see a bull skull perched above a suit jacket above the entrance door, you'll know you're in the right place.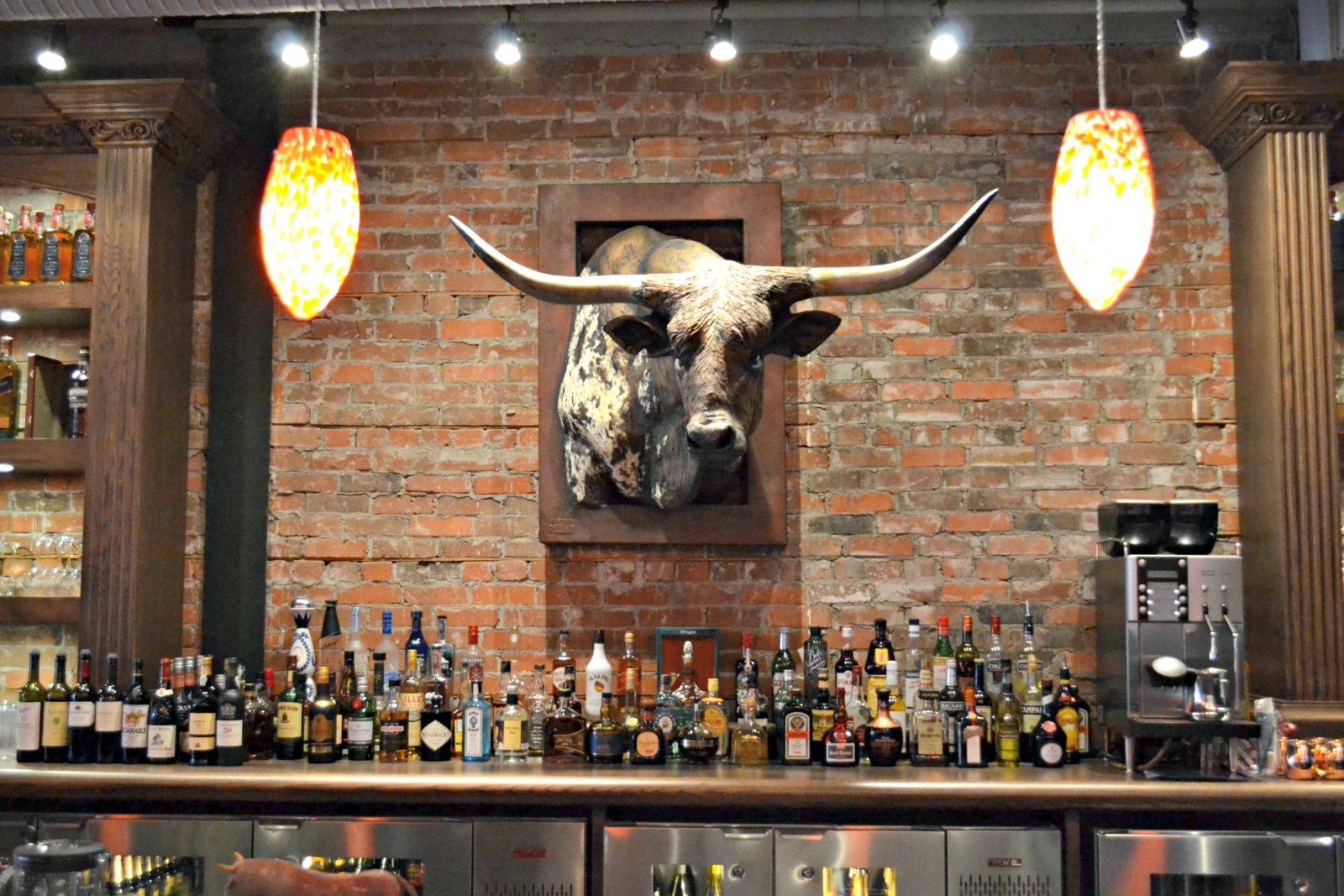 A bull head above the bar, just daring customers to misbehave.
---
The bull skull businessman on the building's facade sets the tone perfectly for what you can expect inside. A restaurant that's a little Western and a little downtown, its interior features exposed brick walls, warm brown tones and taxidermy (both faux and real) like the buffalo head on the west wall and the cast iron bull that guards the bar.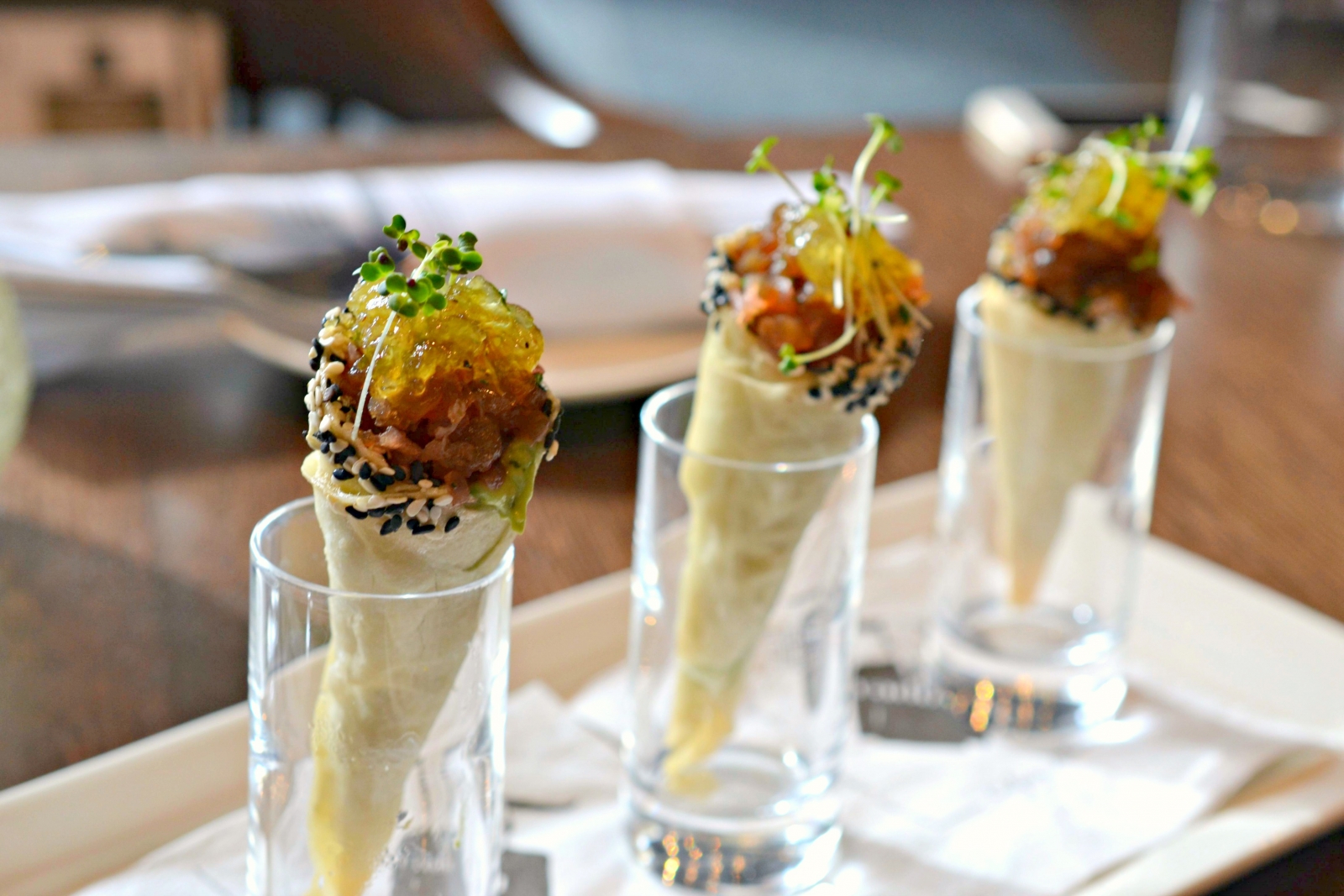 Two-bite tuna cones with avocado cream and lemon jelly.
---
Though the overall theme (hence the name) aims for Southern-style cuisine, there are more than a few edible ventures outside of Southern borders, like ahi tuna two-bite cones with avocado cream and lemon jelly, seared sablefish with braised leeks and vegetables and, perhaps the most surprising of all, a caviar service. It is 8th Avenue S.W. after all, so entertaining a client with a serving of Russian osetra with buckwheat blini, crme frache and garnishes might help some people seal the deal.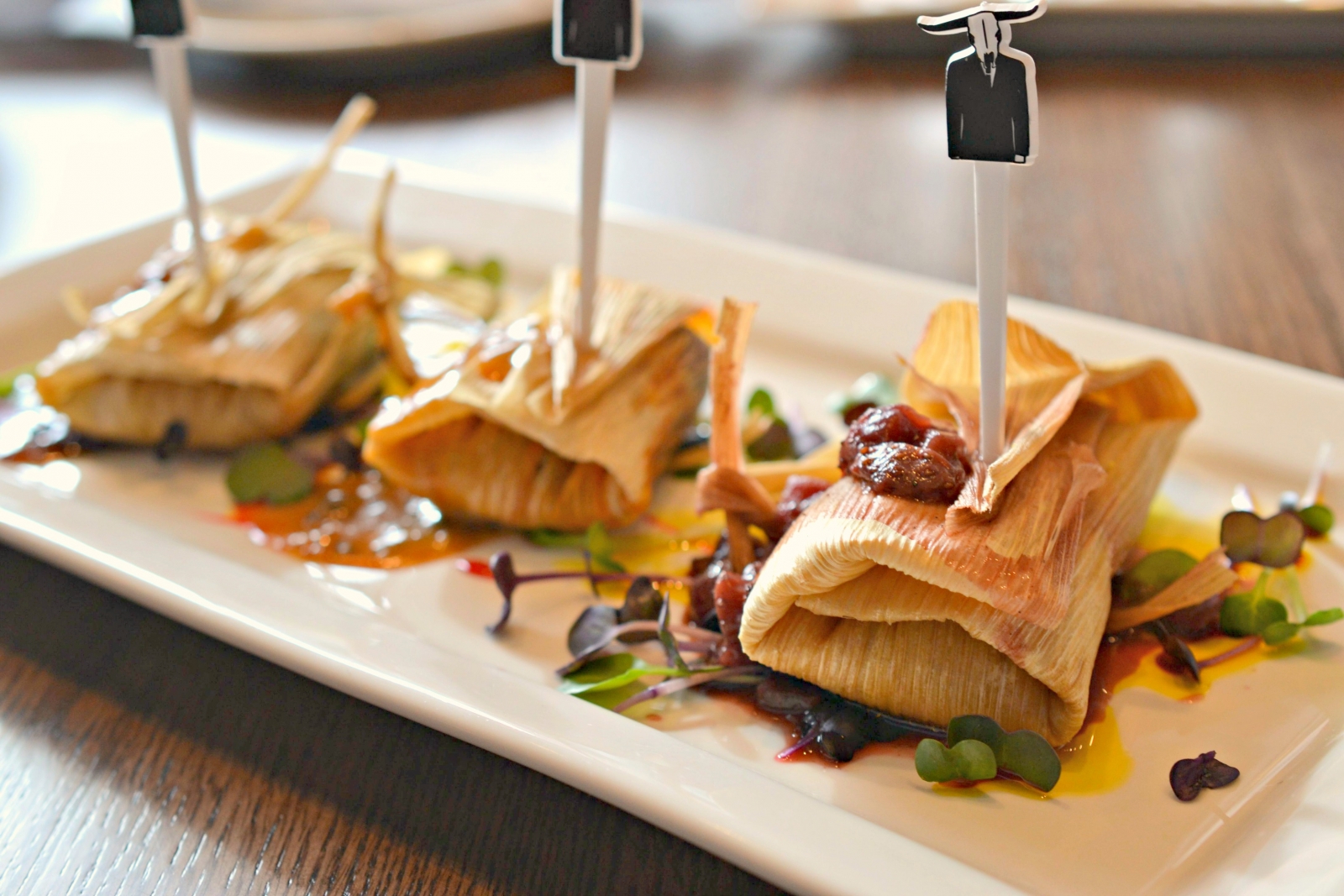 Fillings inside the signature tamales change weekly.
---
For us regular diners though, that $165 is much better spent on ordering a mix of dishes to try. Only open since December, the restaurant already prides itself on two signature sharing plates: the brisket tacos with roasted onion, poblano and pan gravy, as well as the feature tamales. Though the tamales change weekly, you could find yourself enjoying little pockets of tender corn meal goodness with roasted mushrooms, braised pork or even foie gras.
Aside from those popular choices, there are chicken corn dogs or a mini shrimp boil with andouille sausage, potatoes and corn, but I can guarantee that the most interesting way to start off a night here is with the oyster shots. Now, we're not talking about the predictable vodka, Tabasco, oyster trifecta here. Not at all. Eldorado ups the ante considerably with tall shot glasses filled with freshly shucked malpeque oysters, a splash of Cuban rum, lemon sabayon and Tabasco granita. Sipping one (or two) of these back is a lot of fun.
Where the restaurant really finds its Southern-barbecue focus is with the meaty plates and mains. There are pork ribs, brisket, sausages (all smoked and made in-house) and a delicious take on a New Orleans classic, the gumbo, with a generous mix of tender chicken, andouille, prawns and peppers in a robust sauce thickened up with fil (powdered sassafras leaves), which anyone in the South will tell you, is the proper way.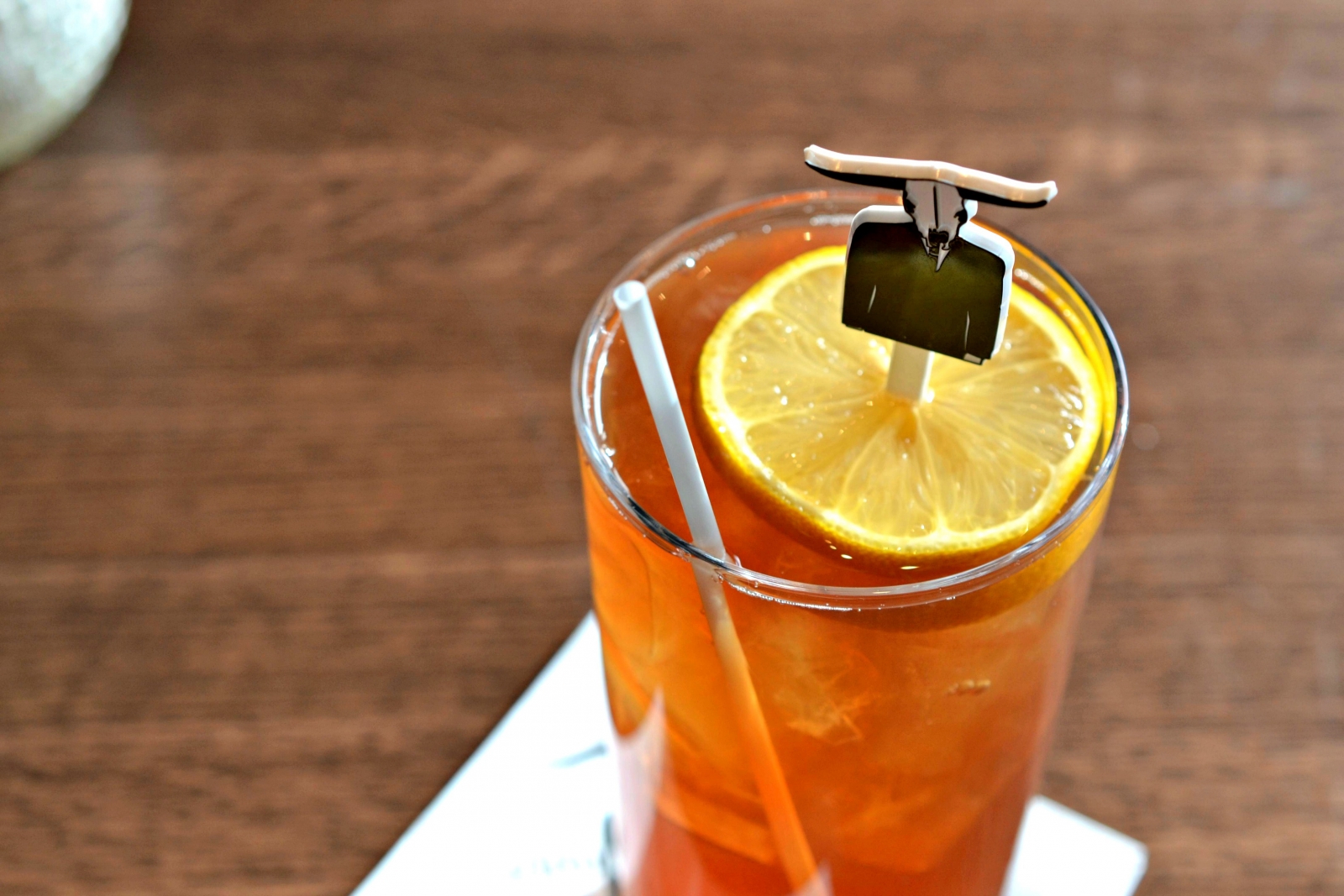 Southern-style iced tea is available sweetened or au natural.
---
In terms of drinks, the bar is well-stocked, so you'll be able to get whatever sip your heart desires, but non-booze drinkers will love a glass of the Southern-style iced tea. You can opt for it sweetened (sweet tea) or au natural, steeped, chilled and garnished with lemon. Warm spring temperatures are on their way and you can never beat a good glass of iced tea on a sunny day.
Eldorado also boasts a very reasonably priced breakfast menu (served Monday to Friday starting at 7 a.m.), which is nice and if you're catching a movie at The Globe Theatre (directly across the street) on any given evening, the restaurant makes for an easy spot to have an aprs-film bite and drink. Almost as literal as a "hop, skip and a jump away" can get. So, why not hop on over?
620 8 Ave. S.W., 587-349-2822, eldoradoyyc.com, @eldoradoyyc